The new Hublot MP-09 Tourbillon Bi-Axis collection is spectacular watchmaking in a blaze of colour
Thor Svaboe
Hublot seldom disappoints when it comes to a summer barrage of colours and materials, and the new MP-09 collection is here to prove the point. Hublot's MP-series represents the pure spirit of the maison as each is a Manufacture Piece, showcasing the outer limits of materiality and design. To be honest, most of Hublot's normal catalogue references would represent the extremes of most other brands, so this places high expectations on any new release under the hallowed MP banner. Luckily, the Hublot MP-09 Tourbillon Bi-Axis doesn't disappoint.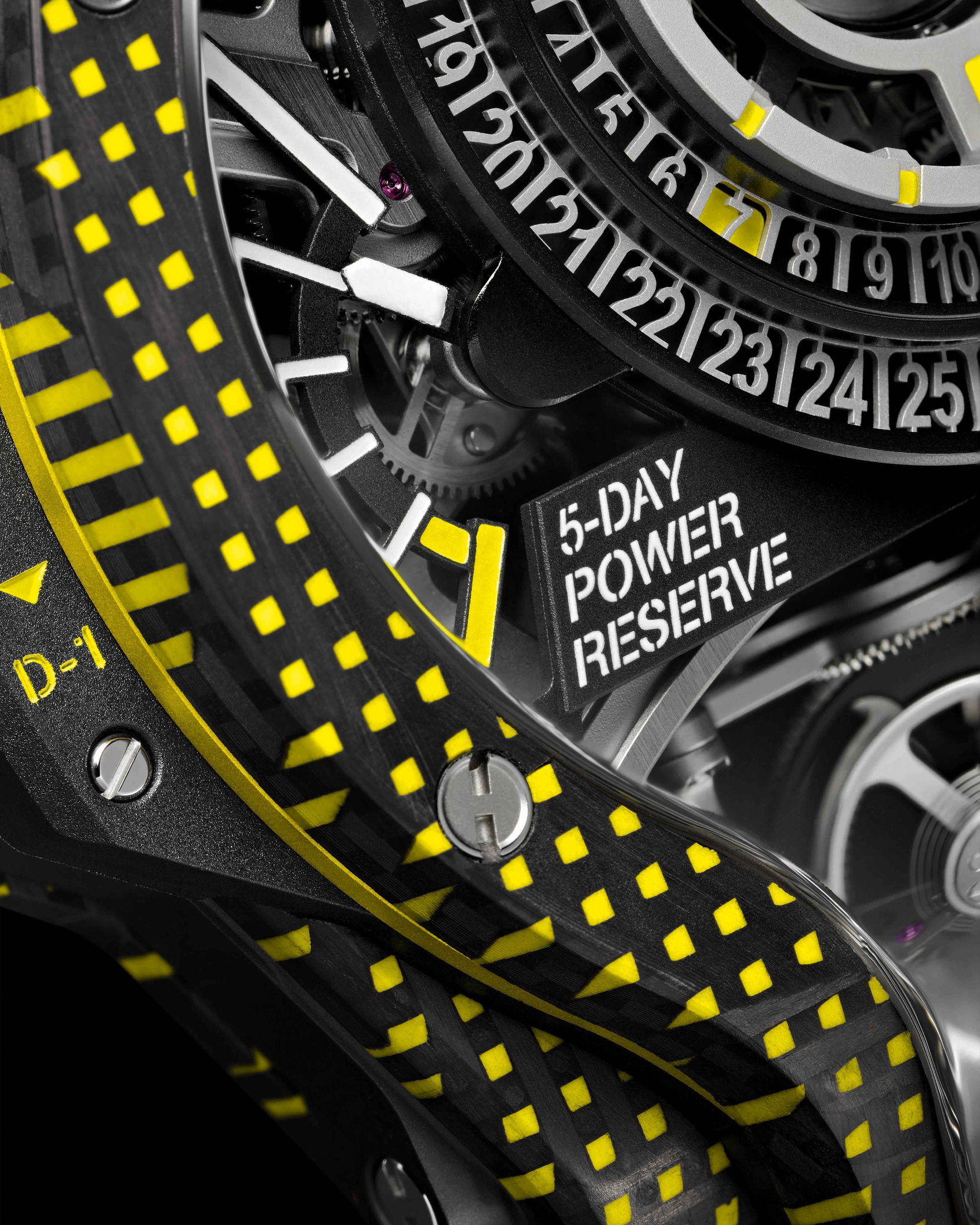 The MP-09 is a high-tech flash from the future, that much is quite clear. The boldness of the colours ensure that although this is haute horlogerie, it still feels casually fresh. The watches come in blue, red, yellow and green, each one as inviting as an ice lolly in the heat. But don't be fooled by its fun image, as the words "3D-carbon" and "tourbillon" suggest, these are serious pieces of watchmaking.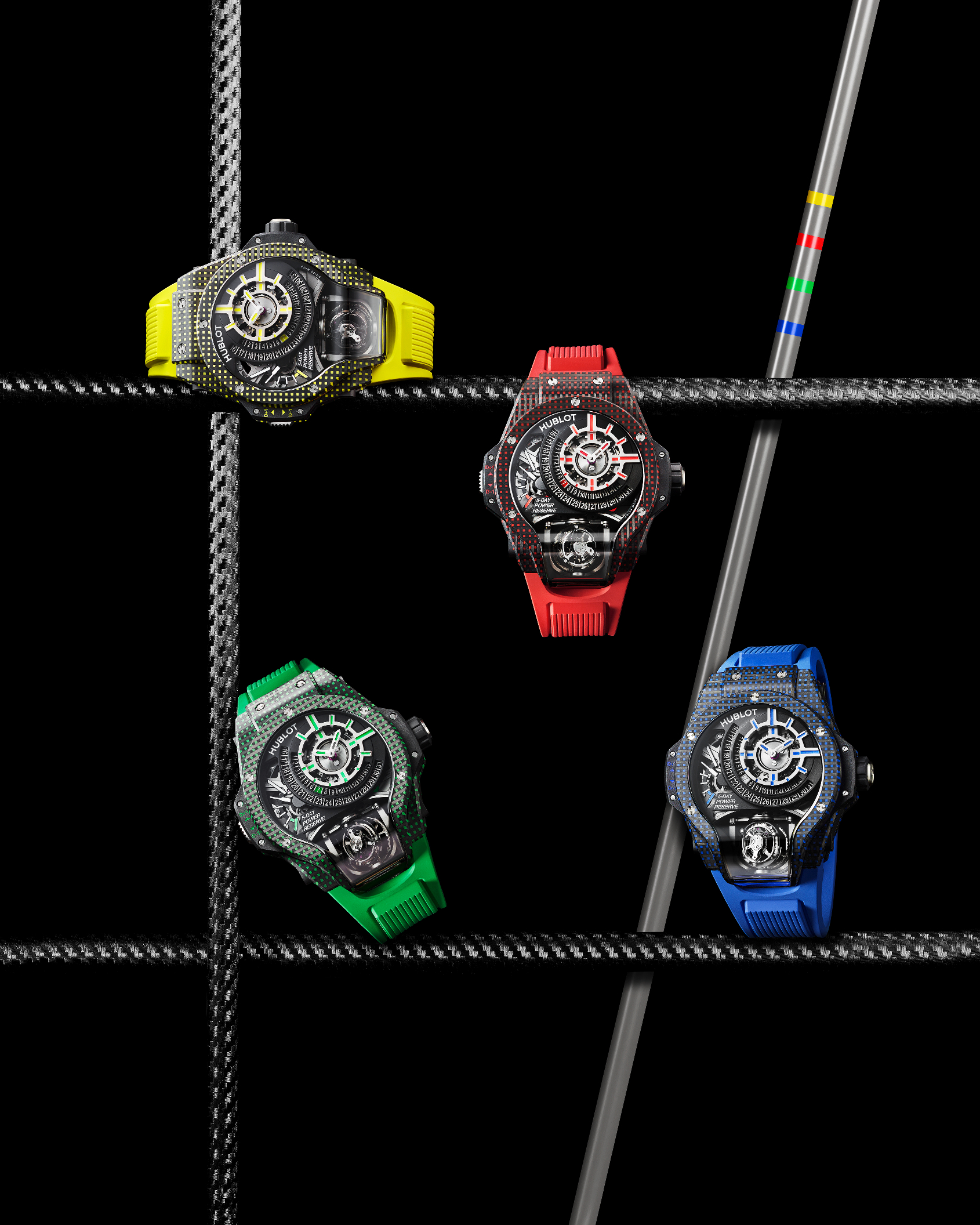 On eye-searingly bright structured rubber straps, what they all have in common is a new 3D carbon case that's   49mm case and 17.95mm thick. Nobody masters 3D carbon like Hublot, shown here in a dazzlingly curvaceous feather-light case. Hublot has sculpted the space-age material to form curves, angles and inclined planes of fascinating complexity, whilst presenting what is, in fact, a rock solid sports watch with a 30m depth rating and the small matter of a tourbillon to boot.
The new Hublot MP-09 Tourbillon Bi-Axis beats to the rhythm of the HUB9009.H1.RA manual-winding, mechanical calibre with a 5-day power reserve. It is equipped with a bi-axial tourbillon with a full rotation every minute for the first axis and a second rotation every 30 seconds for the second axis. This hypnotic and unique double rotation guided the conception of this inclined case, which shows the tourbillon at 6 o'clock. The pièce de resistance is a vast five-day power reserve, a considerable achievement with such a complex, 356-piece movement.
Carbon composite used in a way that is more flashy than stealthy is always fun to see, and while there is a colour for every taste, only eight pieces are being made of each version. You'd be a bold individual to lay down a couple of hundred thousand dollars for what is in essence a 49mm diameter curvaceous symbol of how far Hublot has come as a young company. But why not? The days when tourbillons and traditional haute horlogerie were confined to gold-cased dress watches on alligator straps is far gone. This is the future of watchmaking and I love it.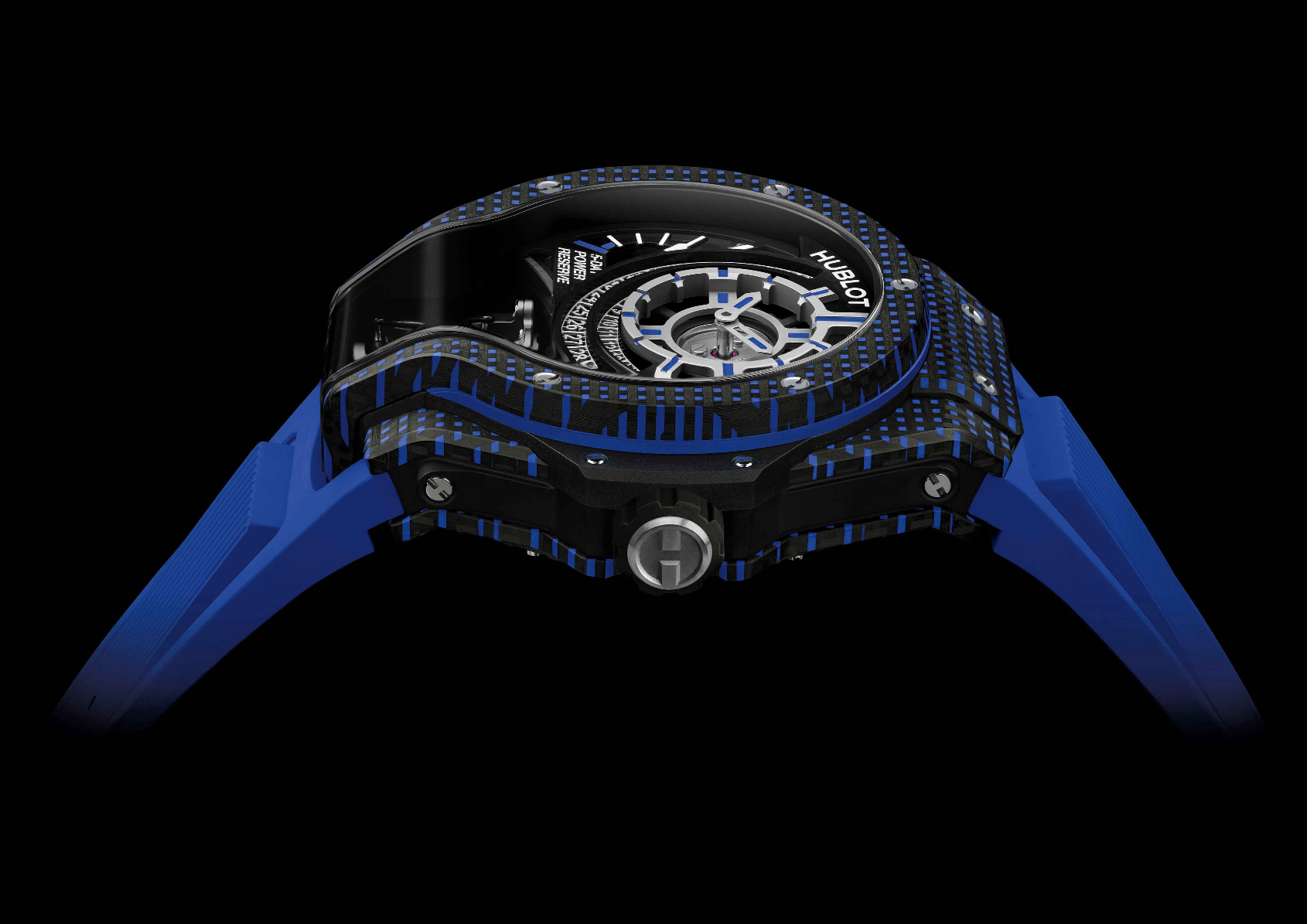 The Hublot MP-09 Tourbillon Bi-Axis, price and availability:
The Hublot MP-09 Tourbillon Bi-Axis is $200,000USD on a structured rubber strap, and comes in four colours.
For more details, visit Hublot right here.