MY WATCH STORY: Ian's Oris Twin Date
Felix Scholz

Your name: Ian
Your watch: Oris 1970s "Twin Date"
What's the story behind this watch?
Over the last few years I've developed a strong affinity with Oris – what's not to like in an independent Swiss company that only produces mechanical watches that are relatively attainable despite a high level of quality?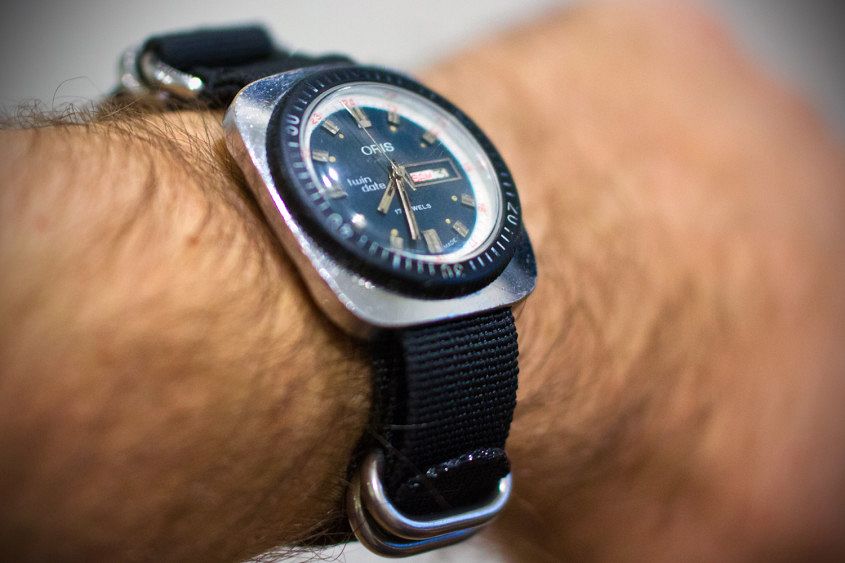 Last year I picked up an Oris Aquis and fell in love with it – so much so that I decided to start looking into older models to add to the collection. I stumbled upon '60s and '70s hand-wound models that were larger than most of their contemporaries, were quite affordable and had some style to them. Doing some research on the movements I found an interesting story.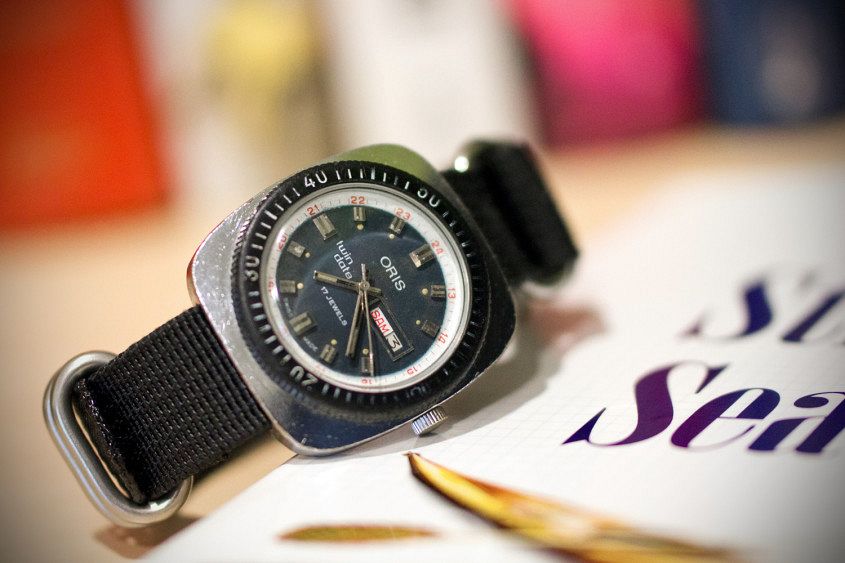 The Calibre 718 movement in this watch is a pin lever escapement. These are generally looked down on as they were more affordable and had a tendency to wear out faster due to the lack of jewels on pallet. While this is true, Oris managed to develop the design over the years to become one of the best pin levers available – increasing to 17 jewels, adding a moveable stud carrier, incorporating KIF shock protection and even being able to attain chronometer certification, which is an incredible feat for a movement type generally considered lower end at the time.
 When did you get this watch?
I've only had it since November, when I started bidding on a few cheapies on eBay. This one wasn't in particularly great condition and had terrible photos, which I think worked in my favour. It was only after I bid on it that I realised it was actually located not just in Brisbane, but in my suburb. After emailing a question to the seller we worked out we were less that a kilometre away from each other. In the end I was the only bidder and I was able to walk to his house to pick it up.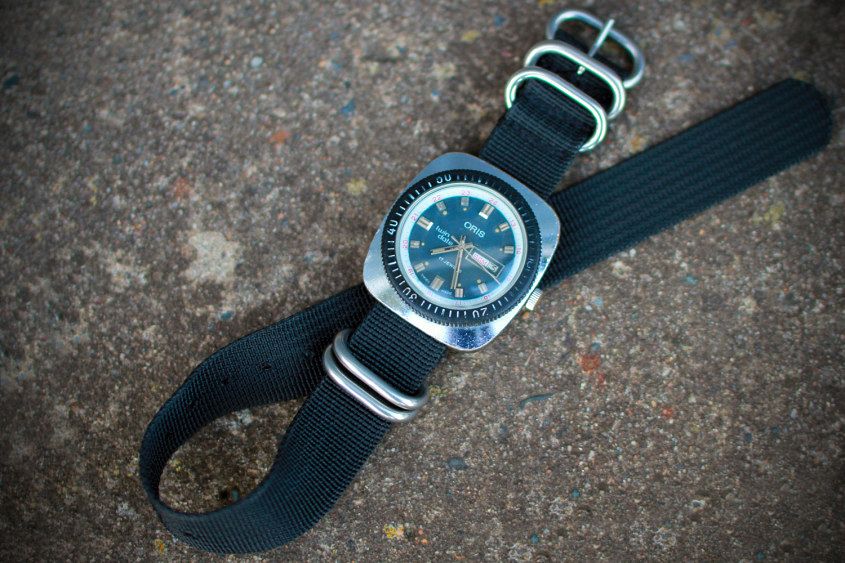 Where has this watch been?
The previous owner inherited it from his late father who was in the Navy. He wasn't able to say when or where his father bought it but it seems clear from the French day wheel and the "74" scratched onto the inside of the caseback, it wasn't bought in Australia and it's older than me. So I'm not sure where it's been, but I reckon it's had a good life.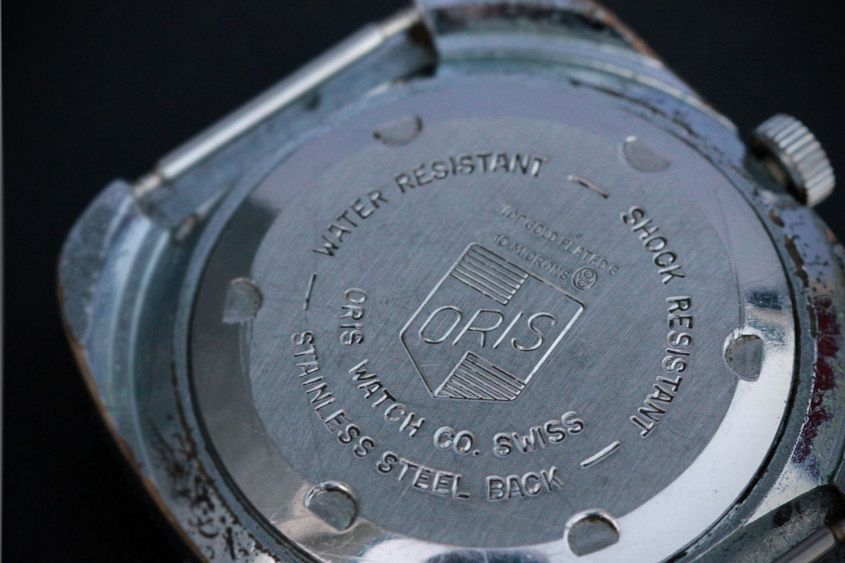 Why do you love this watch?
I feel it has an authenticity about it that fits in well with what the Oris brand is all about, both in its style and condition. I like the combination of the super shiny plating with the roughed up edges, dings and scratches; the polished hour markers and hands with the worn-down rotating plastic Bezel. This juxtaposition, along with the faded blue dial and touches of red, gives it the personality that I enjoy.
What does this watch say about who you are?
I'm not actually sure that it says that much about me other than I'm a watch lover on a budget. I take pleasure in the little things like the history of the brand, the "little pin lever that could" story, the fact I've only seen one other of this model. I love the idea that someone's treasured life-long object is still useful and performing as it was designed to after all these years.