While watches equipped with a moon phase complication aren't without their detractors, for the astronomically inclined, they are wonderful devices. And, from an aesthetic standpoint, timepieces just tend to look better when they sport some form of moon on their dial. Don't believe us? Well, take a look at these four watches … maybe they'll change your mind.
CHRISTOPHER WARD C1 MOONGLOW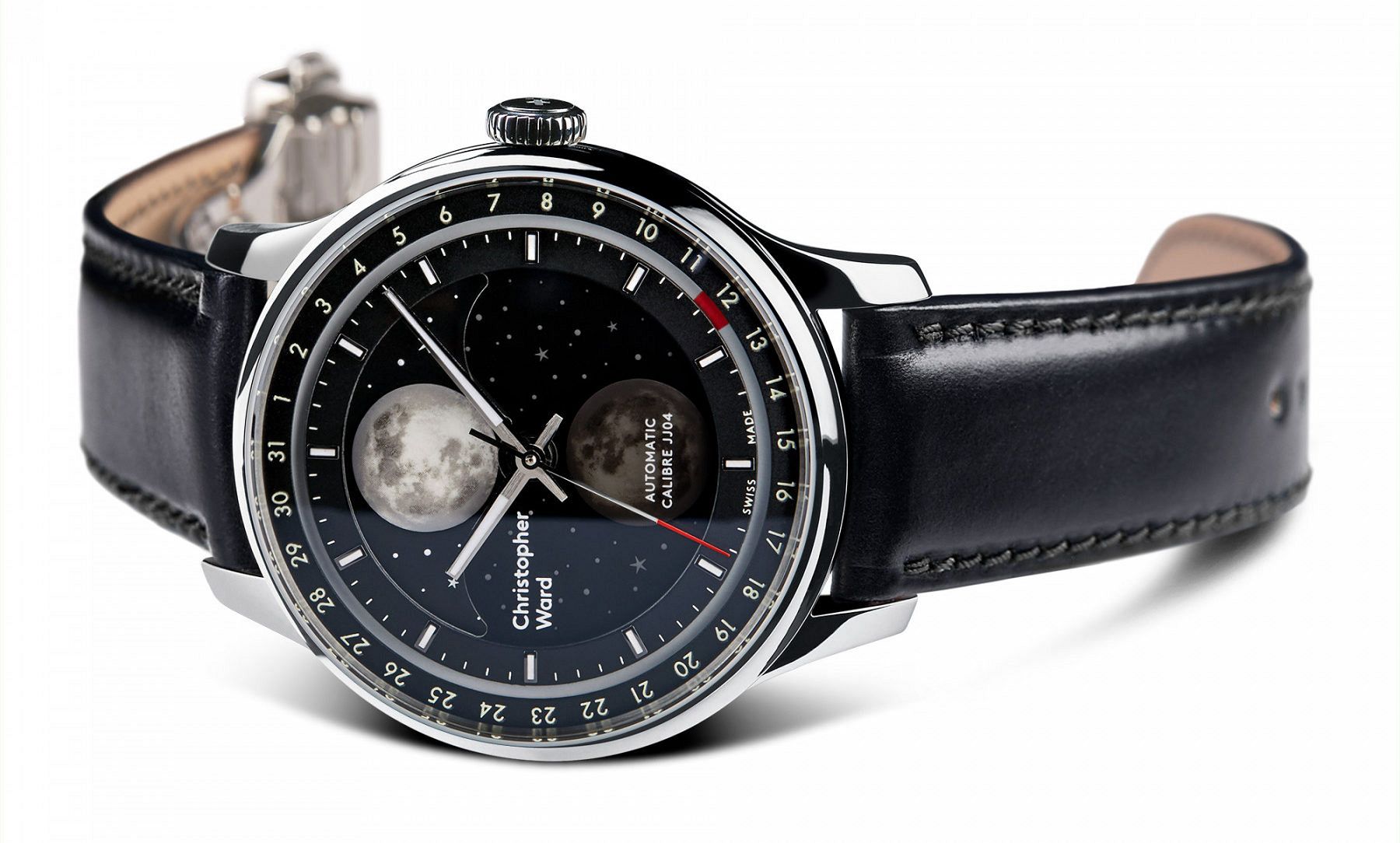 The Christopher Ward C1 Moonglow takes the whimsical moon phase complication and presents it in a fashion that belies its entry-level price bracket. With a galaxy of excellent moon-inspired watches released in July to celebrate the 50th anniversary of the moon landing (July 20, 1969), picking a favourite was never going to be easy. But this one, from the British watchmaker known for putting together a fine value proposition, might just be it.
Ref No: C01-40AMP1-S00K0-CK / Case size: 40.5mm / Case material: Steel / Movement: JJ04 / Price: $2530
LONGINES 1832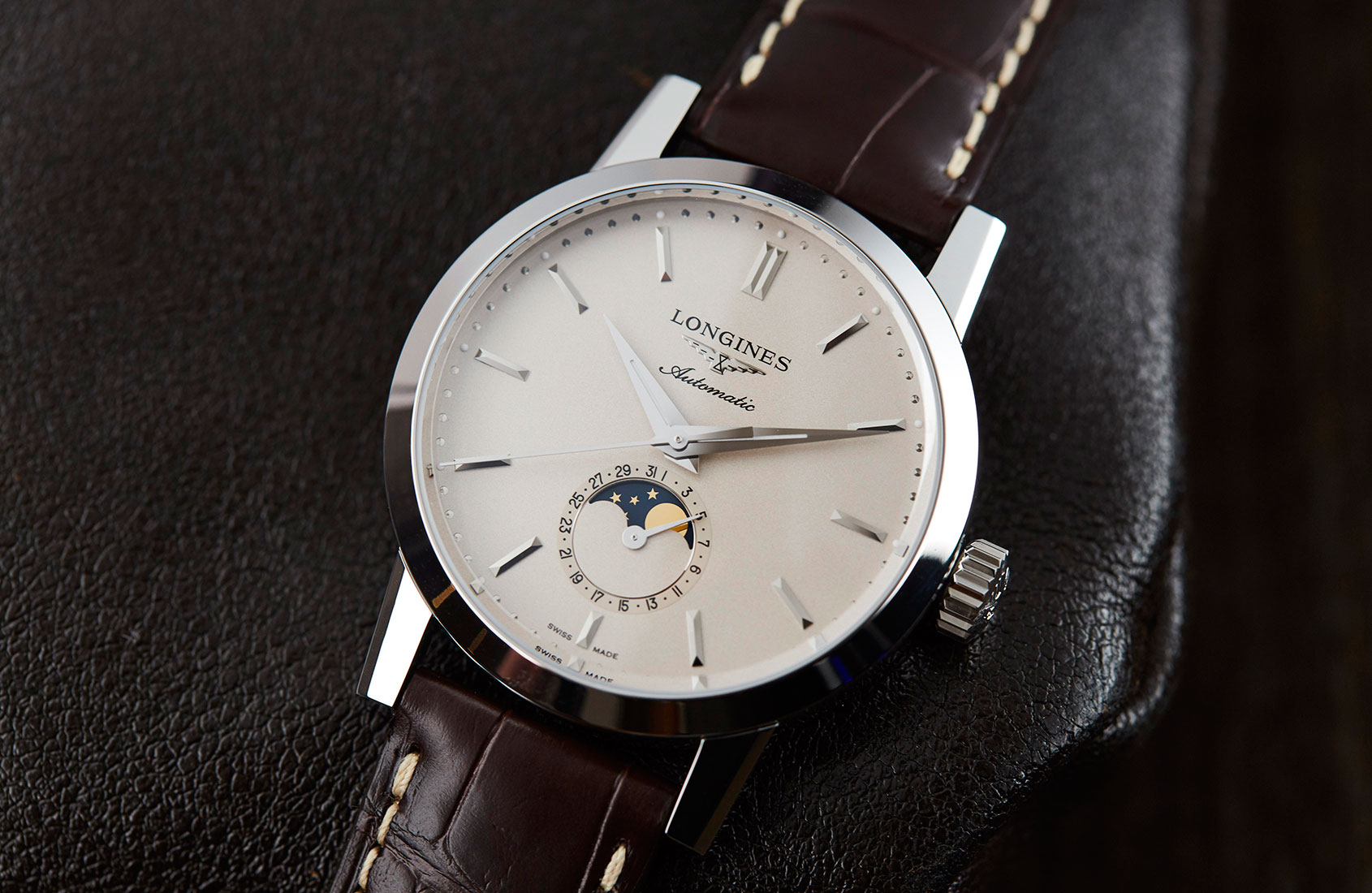 Classically proportioned at 40mm, this watch strikes the challenging balance of having both a presence on the wrist as well as an understated charm that makes it suitable for just about any occasion where you're wearing a tie or a T-shirt. Offering a date display around the circumference of the moonphase, the Longines 1832 communicates all the functions you want without disrupting the symmetry of the design.
Ref No: L4.826.4.92.2 / Case size: 40mm / Case material: Steel / Movement: L899 / Price: $2825
HERMÈS ARCEAU L'HEURE DE LA LUNE
If there was any remaining doubt that Hermès could produce watches capable of eliciting a whoop of joy from serious collectors, the Hermès Arceau L'heure de la lune has dispelled it. Thoroughly. The watch demonstrates a novel and engaging way of displaying moon phase information. Rather than dynamic moons being obscured by a static window, two static moons are intermittently obscured by dynamic dials.
Case size: 43mm / Case material: White Gold / Movement: H1837 / Price: $37,310
JAEGER-LECOULTRE MASTER ULTRA THIN MOON ENAMEL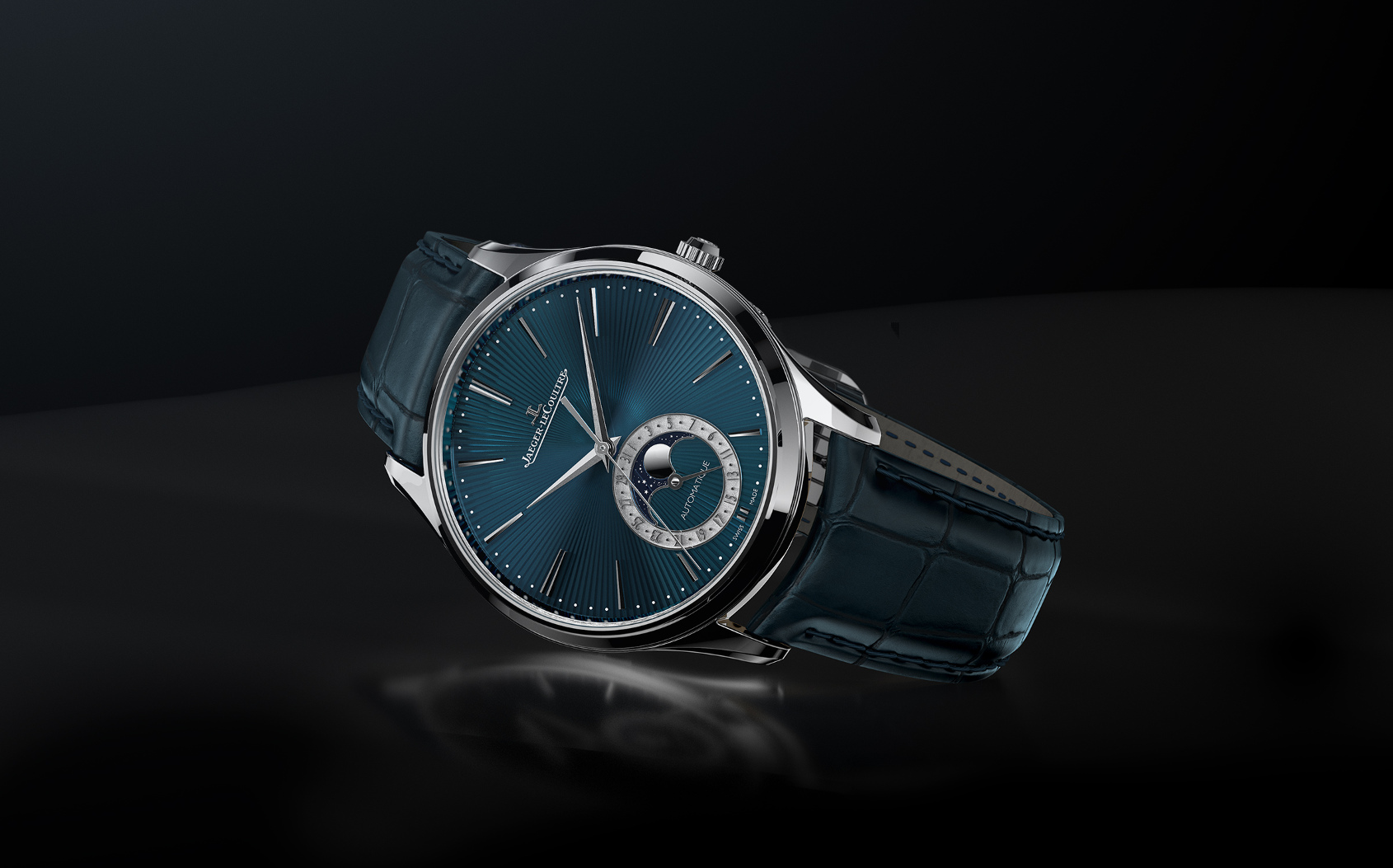 It's been a year for moon-inspired watches, and Jaeger-LeCoultre was not going to miss out on the party. While this is a simple expression of this time-honoured complication, JLC has been busy beneath the bonnet, tinkering with the tried-and-tested 925 calibre. While you may think you know what to expect, the original 925 only ran for 40 hours between winds. This one goes for 70 hours, meaning you can set this one down over the weekend and return on Monday morning to find it ticking true.
Ref No: Q13635E1 / Case size: 39mm / Case material: White Gold / Movement: 925/2 / Price: $55,000