Editor's note: When it comes to stunning dials and complicated movements made simple, no one does it better than Moser. The Moser Endeavour Perpetual Moon Concept in red gold is one such example, with an enchanting fumé dial and a perpetual moon phase that is so simply laid out, those not in the know might miss it. Let's take another look at this wonderful example of what the Meylan brothers do best.
There is absolutely zero doubt that Moser know their way around a fine dial. Their fumé is hypnotic perfection at its best. Last year the brand upped the ante with their conceptual perpetual with impossibly black Vantablack dial.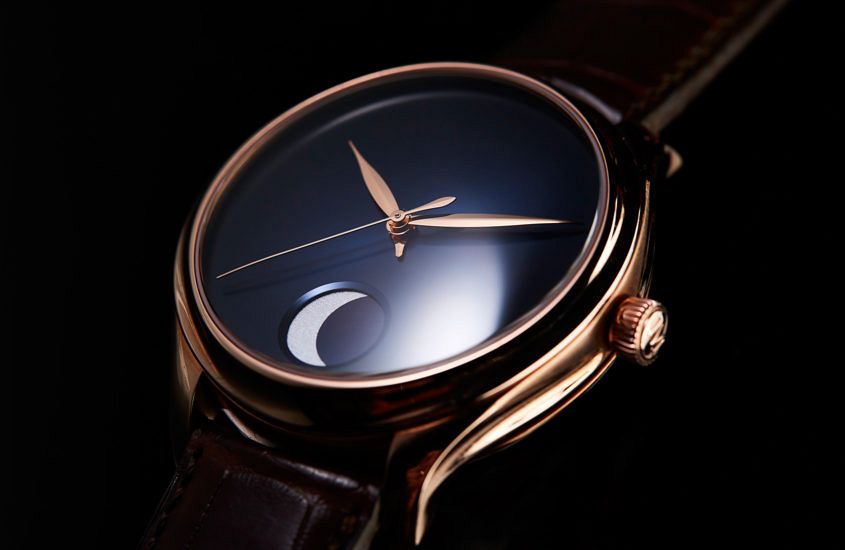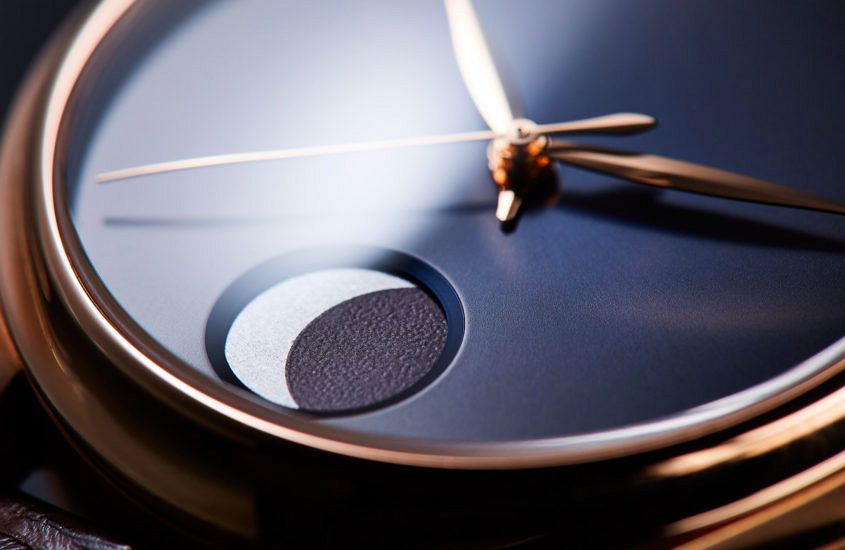 Well, if this well of blackness (which is a wonder on the wrist) leaves you as cold as the black hole it evokes, there's another, brighter option out there. The Endeavour Perpetual Moon Concept in red gold, with a more familiar, blue fumé dial.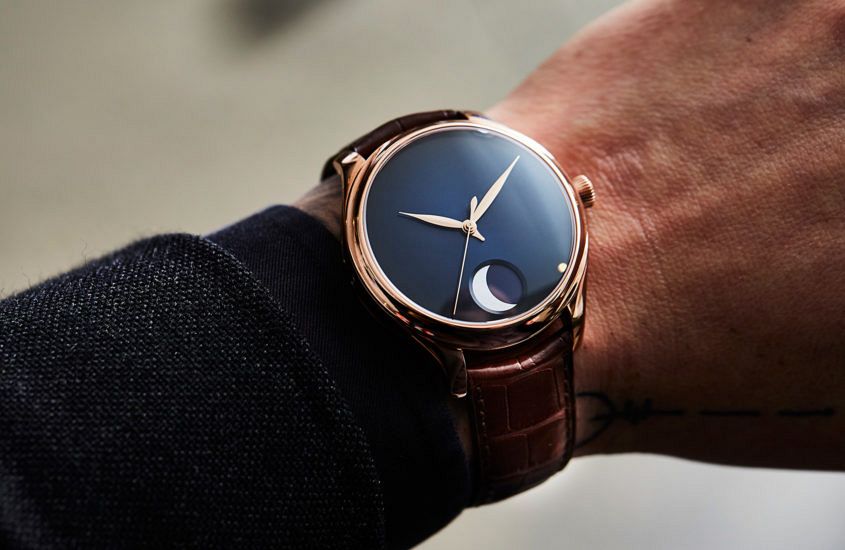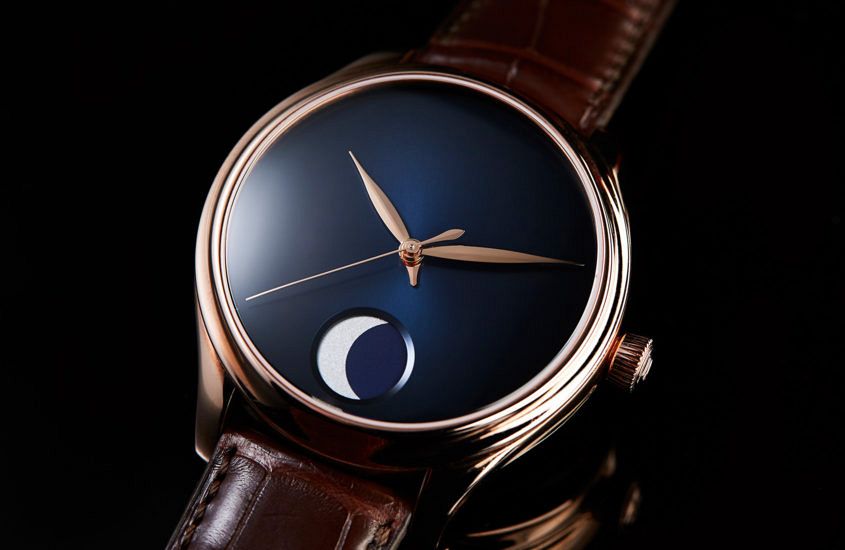 This piece, limited to 50 pieces (and only one in Australia — Melbourne, to be exact), offers, in addition to Moser's trademarked dial, their wearable combination of masculine, swoopingly architectural case with those delicately scalloped sides and shapely bezel.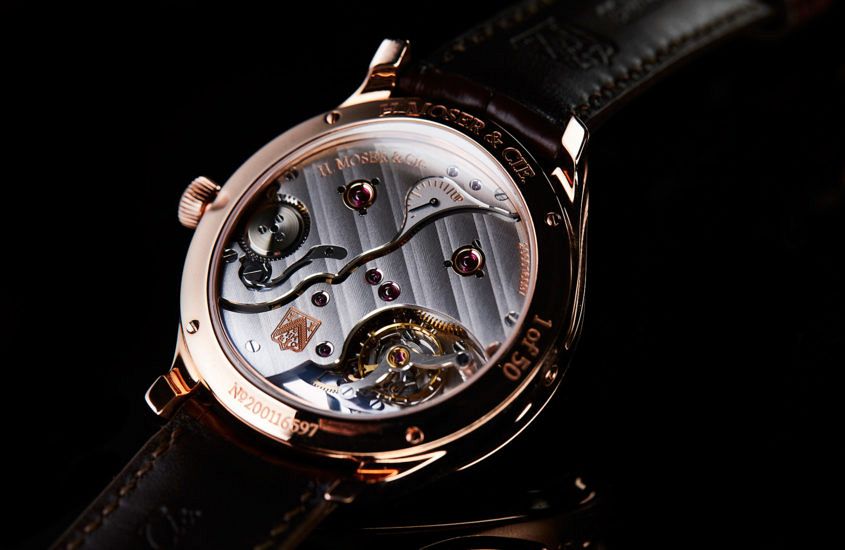 It's bold, but not overpowering, thanks to its aggressively clean styling and reasonably sized 42mm wide by 12.9mm tall case. And, of course, let's not forget about the moon itself in this equation. I love that we get a moon phase, accurate to over a millennia without the clutter of any other calendar information. It's quite a statement, and one that comes across with great effect.