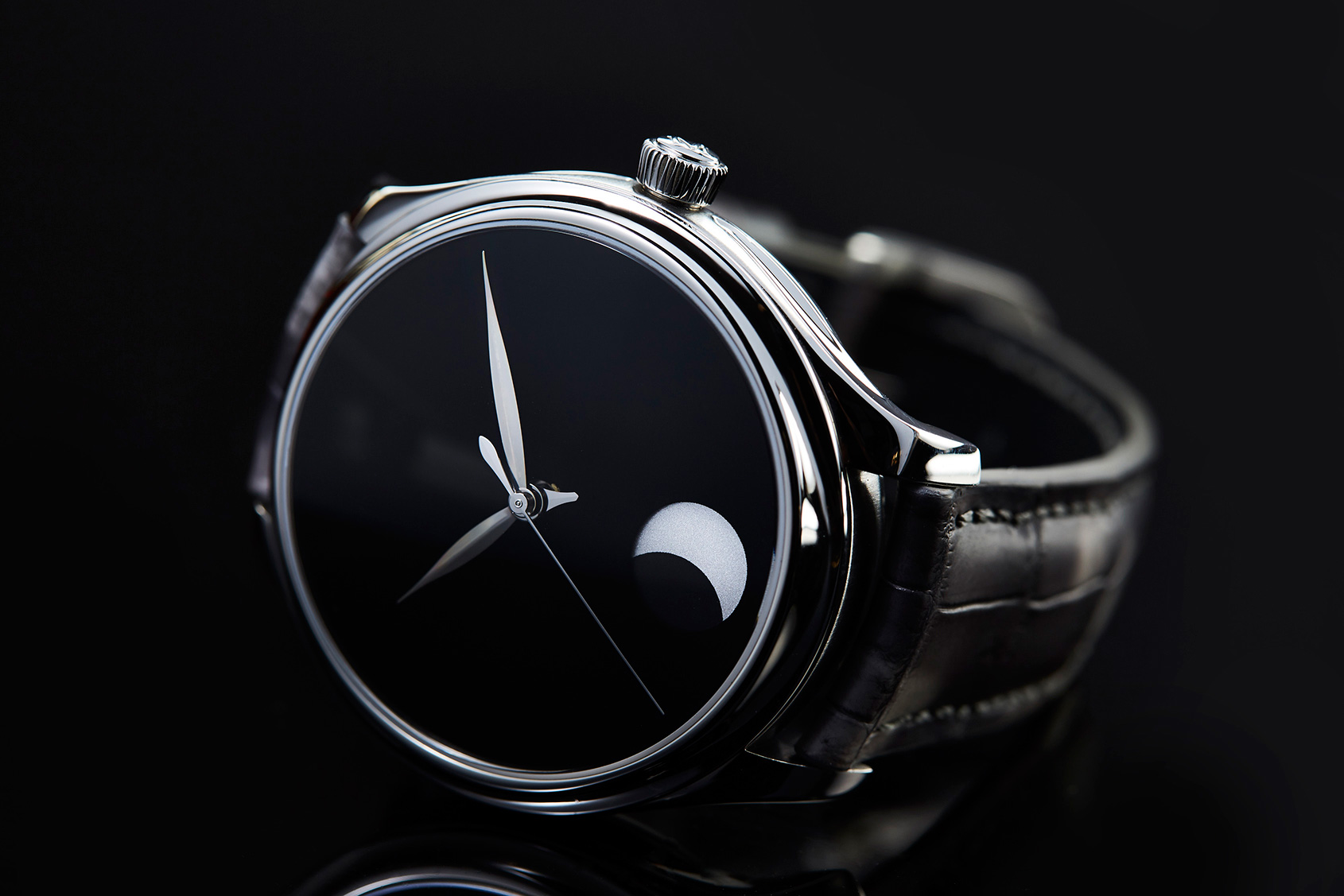 You'll be familiar with the misadventures of Spinal Tap over their 1982 album, Smell The Glove. The original cover artwork is problematic. Featuring the image of "a greased, naked woman on all fours wearing a dog collar", the cover is knocked back by retailers who flatly refuse to display such a sexist image. Without the band's knowledge, an alternative is secretly arranged by the record company. When the heavy metal album is eventually released, it comes with a cover that is completely black. In the film, as guitarist Nigel Tufnel evaluates the new record sleeve, he utters the legendary line: "It's like, 'How much more black could this be?' And the answer is 'None. None more black'."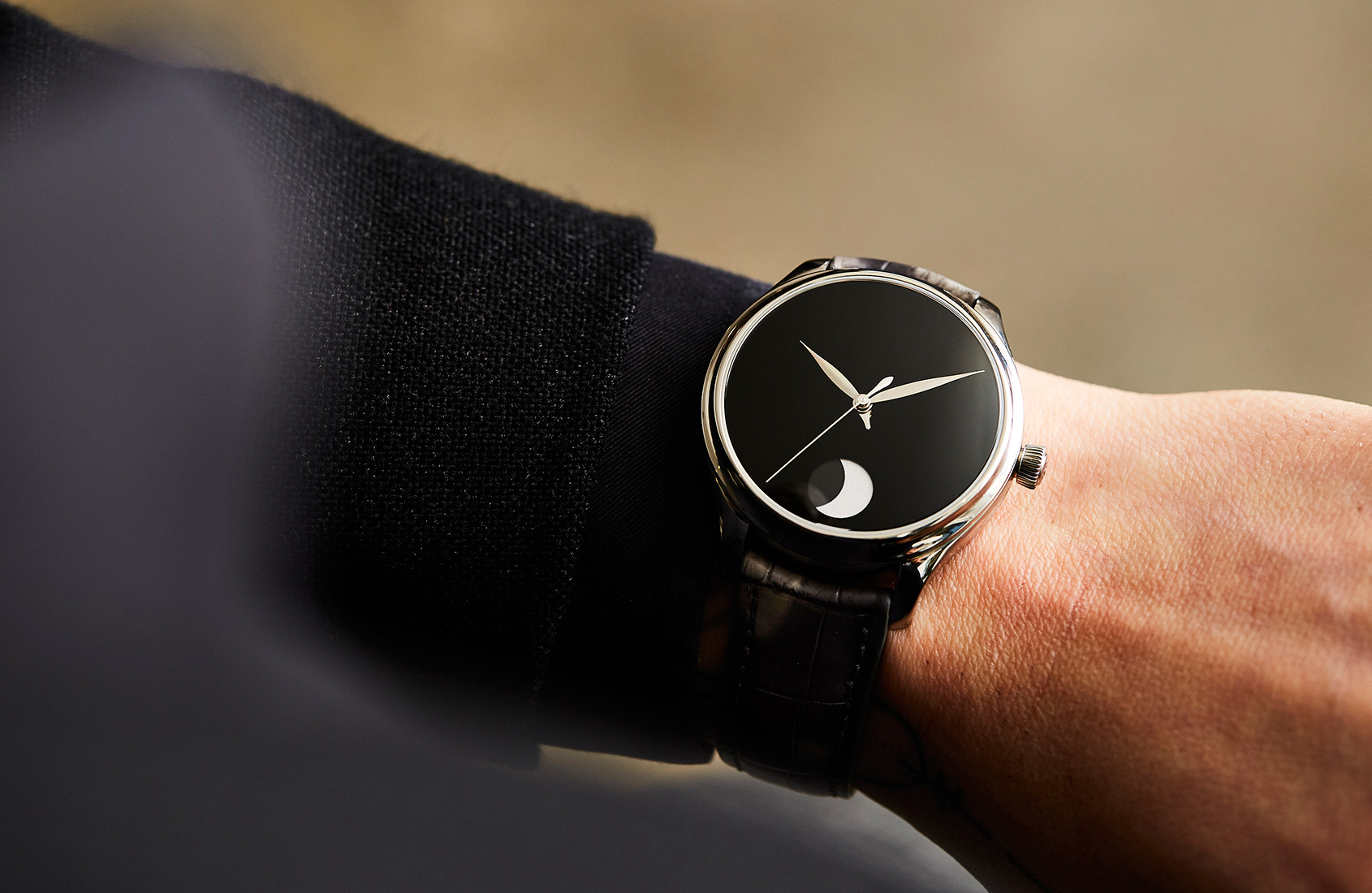 But it turns out that you can, in fact, push further into the darkside. Moser proved it with the Endeavour Perpetual Moon Concept Vantablack. Vantablack is officially the blackest material known to man. Developed in 2014 by a UK company called Surrey NanoSystems, technically it isn't a colour but a molecular trap for light. Consisting of vertically aligned carbon nanotubes, it was designed to be used in space telescopes, heat absorption, military applications and architecture.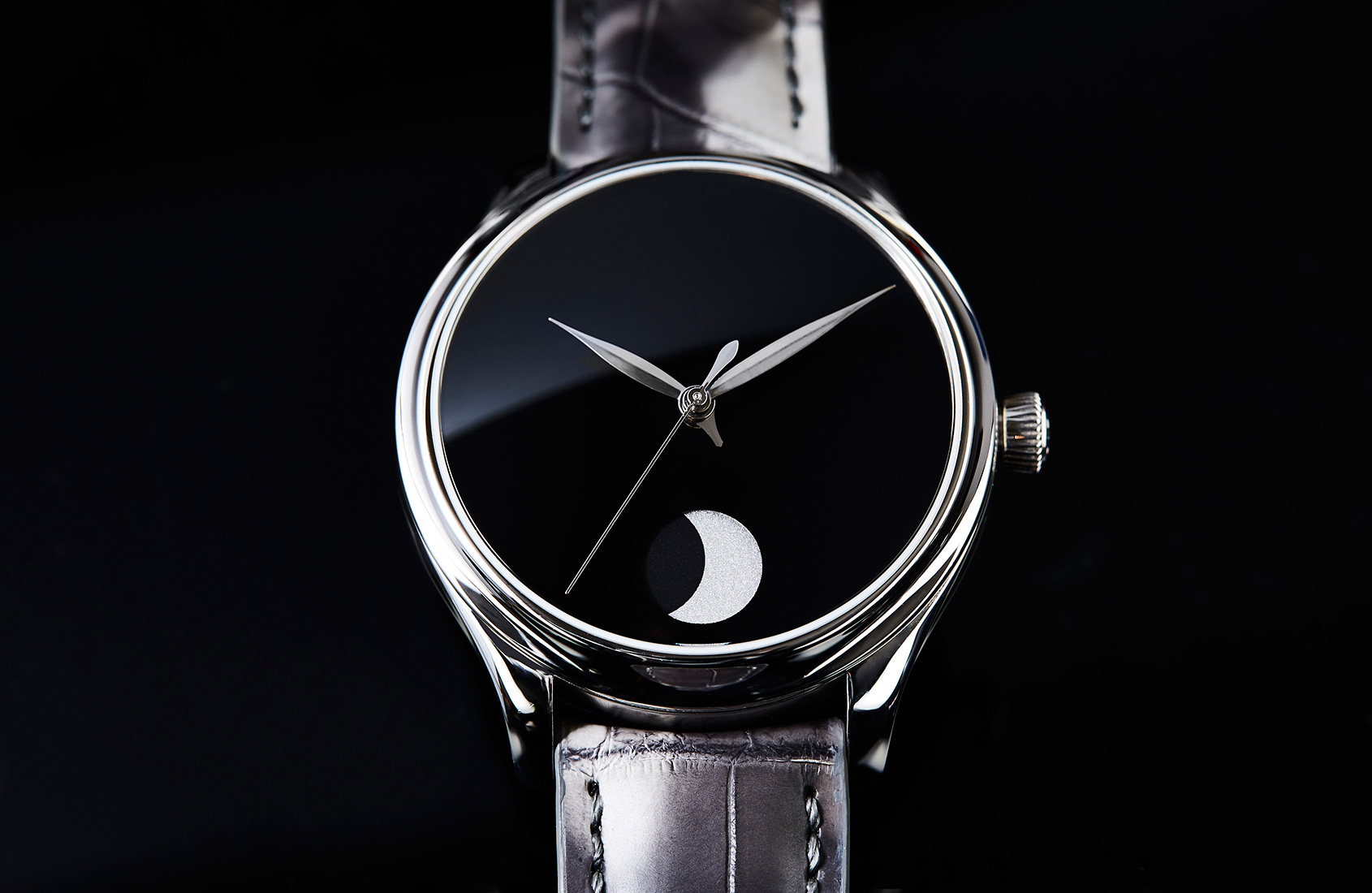 But on a watch dial it does something else entirely. A regular matt-black paint absorbs roughly 93 per cent of all light. Vantablack meanwhile absorbs 99.96 per cent of light. What that translates to on the wrist is like staring into a bottomless abyss. This watch is oblivion on a black alligator strap. The moonphase complication — accurate to over a millennia — looks likes it's floating in the infinite void of outer space. An exit watch means the end of the line for your watch collection. It's the horological full stop, the ne plus ultra that renders all other timepieces obsolete. For me, that means it must stand alone as a watch that is utterly incomparable. What you need is a black hole for your wrist.
Moser & Cie. Endeavour Perpetual Moon Concept Vantablack, limited to 50 pieces, $55,000