The rugged charm of the Montblanc 1858 Automatic
Time+Tide
Editor's note: Most of the attention on Montblanc's 1858 collection is dedicated to their fancy Geosphere model and the chronograph, which is understandable. But just quietly, there's a lot to like about the Montblanc 1858 Automatic – a sporty, simple auto with lovely dials, and well-thought-through details. Read on to find out more … 
In 2016, Montblanc announced a new line, the 1858, a vintage-inspired sports collection. This year, under the keen direction of Montblanc's Head of Watches Davide Cerrato, the entire 1858 line has received a stylish and oh-so-smart update. There are more complex versions, but the entry-level piece is this, the Montblanc 1858 Automatic.
Montblanc 1858 Automatic steel and bronze with black dial (ident 117832 – 117833)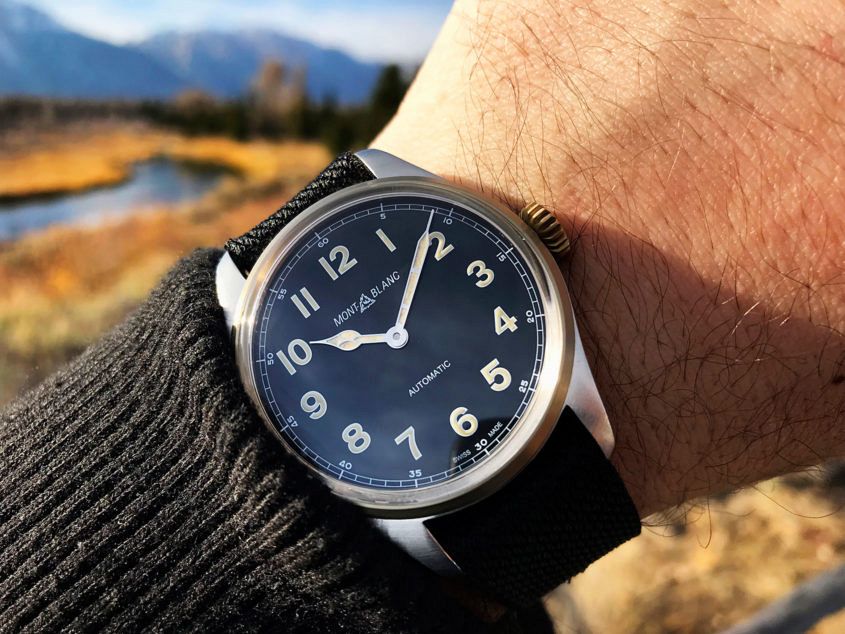 There's a lot to like about these watches, but before we go into details, let's talk about what the difference is between these and the original 1858 watches. The most significant change is the size, down from 44 to 40mm, which is much more friendly for many more people. Then there's the movement, the automatic MB 24.15, which is, again, more of a crowd-pleaser.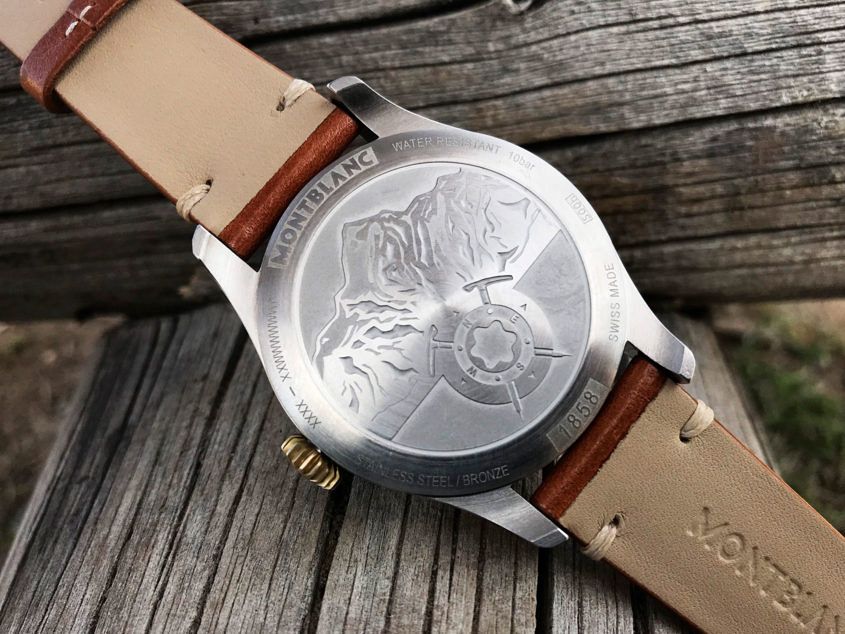 Beyond the basics, the case is more refined than before, with nice chamfered details and a bronze bezel as standard; it's also rated to 100m. The dial is definitely vintage (thanks in no small part to those cathedral-style hands), and slightly military — which is exactly the look Montblanc were going for. Bonus points for no date window, and the domed sapphire crystal. Strap options are either a high-quality fabric strap (think Tudor), or an excellent strap that shows what Montblanc's Florentine pelletteria are capable of.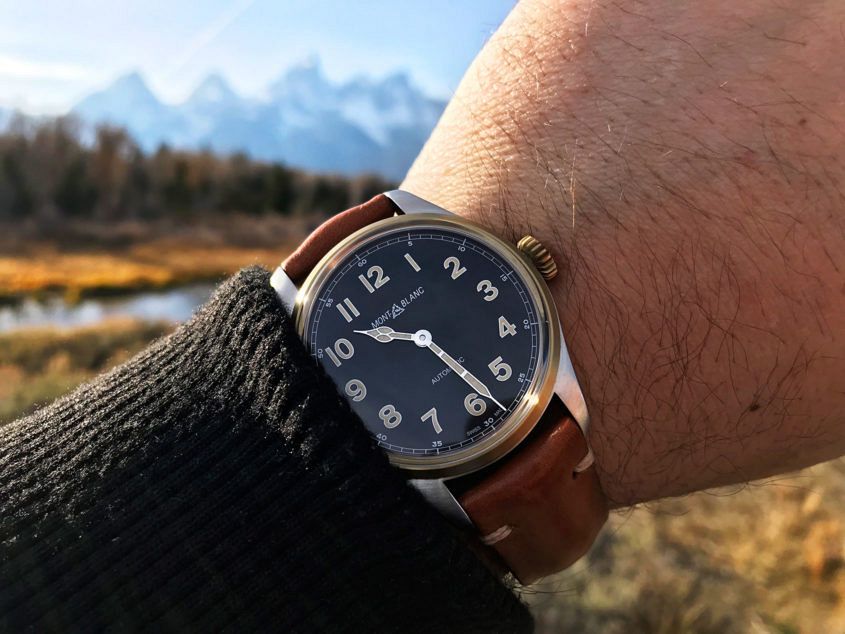 Montblanc 1858 Automatic steel and bronze with champagne dial (ident 119065)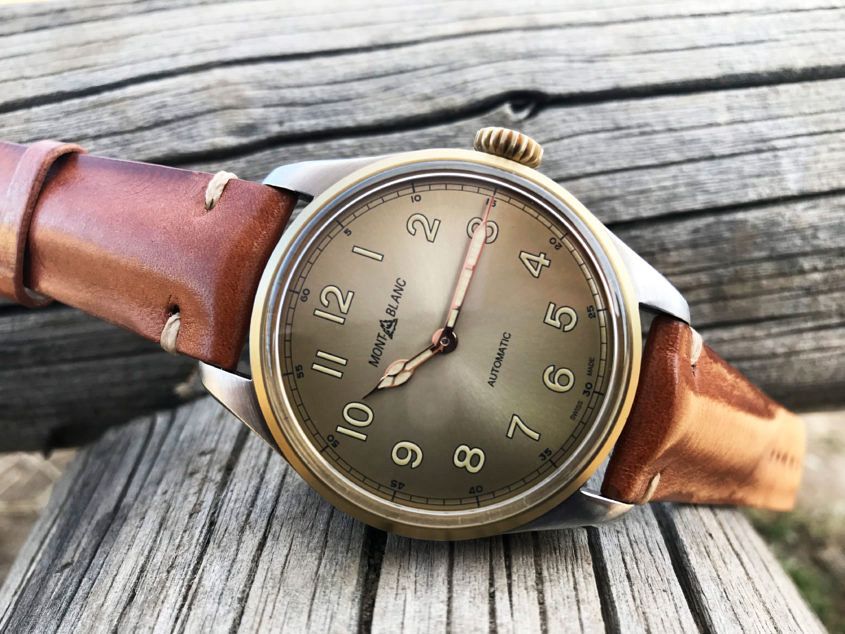 While the military roots of the black-dialled 1858 Automatic are quite apparent, the vibe is much more dandy here, thanks to the smoked champagne dial. This dial is a real standout, especially at the price, with a starburst finish and a subtle, graduated dial. It's a real winner, especially with the steel and bronze case and cognac-coloured strap.
Montblanc 1858 Automatic pricing
Montblanc 1858 Automatic, all versions, 2490 euro