HANDS-ON: The Monta Atlas GMT 
Felix Scholz
There's something really appealing about a well-priced travel watch, and the Atlas GMT, from micro brand Monta, certainly fits that bill. If you're not familiar with Monta, they're a relatively young brand inspired by the well-priced tool watches of yesteryear and, I've got to say, they've done a really good job of delivering on that mission.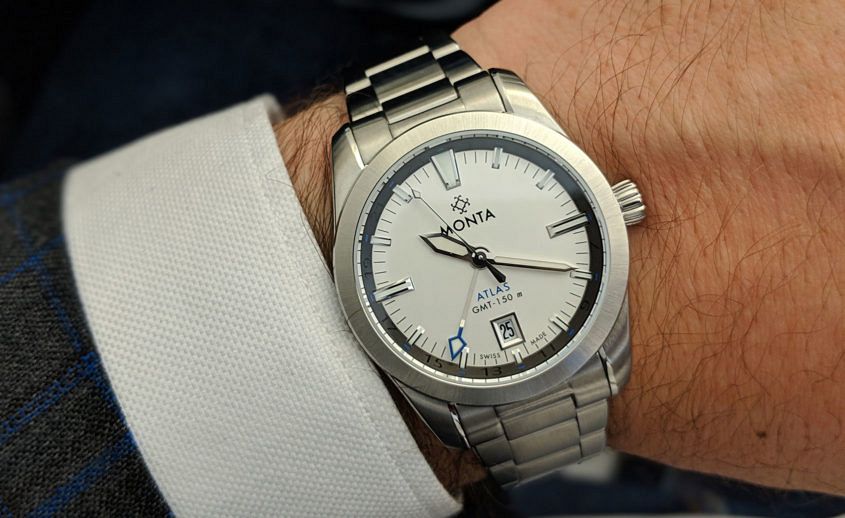 The Atlas GMT offers everything in moderation: size, style, and all the rest — it's not too over the top in any way; 38.5mm wide by 10.2mm tall is a really great size for 2019, where we're seeing what I (along with many others) would posit is a return to sanity in sizing — and many of those people would be the sort of people interested in this watch. But there's a whole lot more to like about this watch than just the smart sizing. The crown, for example, is a pleasing ergonomic offering — not quite a flieger-style onion, but definitely usable. The detail on the bezel is pleasing, too — that radial brush really evokes mid-'70s and '80s sports watches, especially with that 20mm oyster-style bracelet.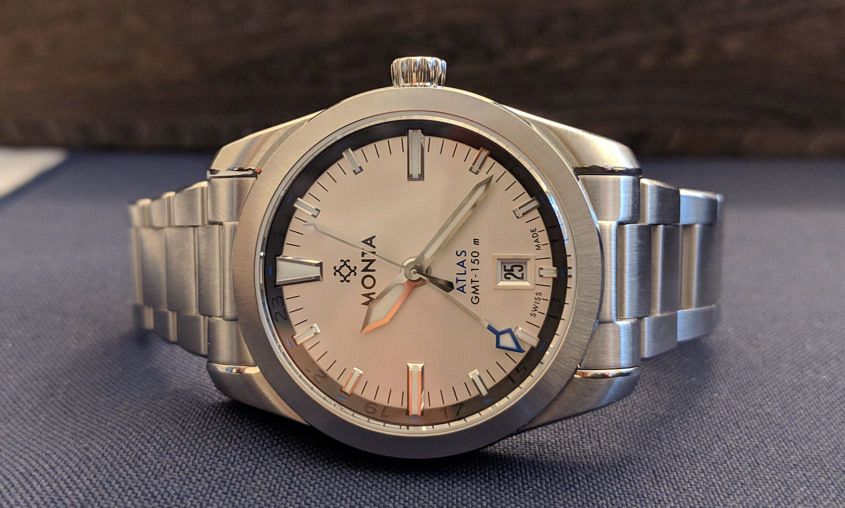 The dial is also lovely — there's a few options, but I like the light and airy silver opaline treatment, and there's a pleasing starkness to the design of the hands (sword-style, but not full diver) and the applied indices and long hour batons. Then there's the bright blue GMT hand, with a broad arrow tip. Even the neatly framed date at six is very well done, and on a travel-oriented watch like this I think the date is an entirely justified inclusion. Speaking about the GMT, it should not surprise people to learn that the watch is powered by a Sellita SW330 — the definition of a well-built, robust auto GMT. Even the water resistance rating of 150m is the perfect amount for a travel watch.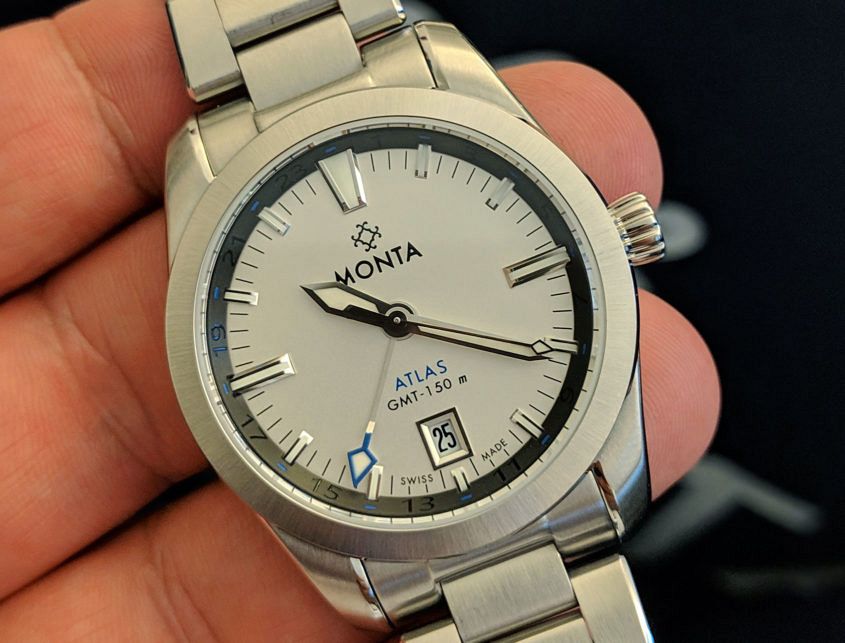 Many of these design elements are familiar, but the way they've been put together is smart, and stays on the right side of the 'classic design versus derivative' divide. But more than that, this watch, with its neat size and slender profile, feels good on the wrist. Effortlessly comfortable. 
And finally the price — $1615 USD is solid, and the value is certainly there for that, but also it's not so precious that if it earns some travel scars around the world you're going to wince every time you look down. 
Monta Atlas GMT Price
Monta Atlas GMT, steel on steel, $1615 USD