Money to burn: 4 crazy watch accessories for jaded billionaires (don't even bother looking)
Luke Benedictus
As Woody Allen famously said, "Money is better than poverty, if only for financial reasons." More specifically, it can help you cultivate a magnificent watch collection. But what does the rich man do when he has scratched his horological itch until it's red-raw? When he's become jaded with the tedious rigmarole of snapping up grail watches and minute-repeater tourbillions? He starts to focus on his crazy watch accessories instead …
The coffee table of horological dreams
Pedro Costa is a Colombian designer who believes that size matters. He takes classic watch designs and scales them up into pieces of furniture.
His range of coffee tables has included the Patek Philippe Nautilus, Hublot Big Bang Diamonds (which got the seal of approval from Jean-Claude Biver no less), Rolex Daytona and Audemars Piguet Royal Oak Offshore among others.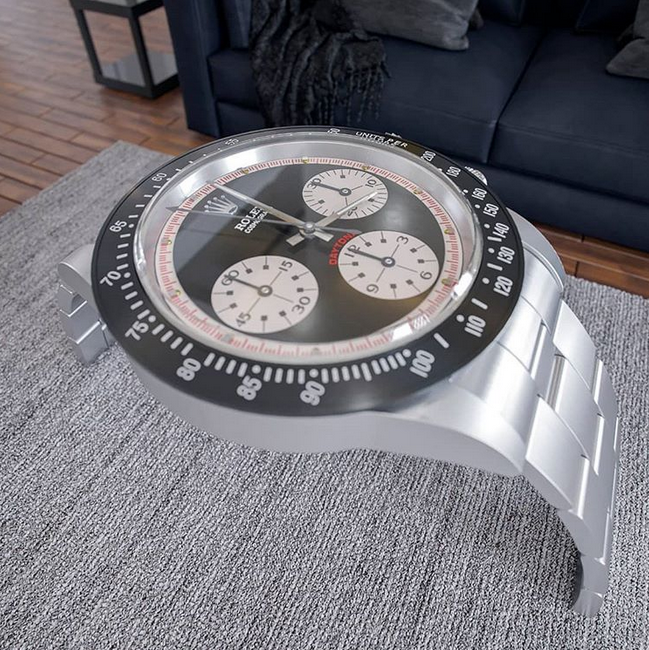 Understandably, this supersizing process is extremely labour-intensive. Costa uses machinery to cut and mould the watch case, which contains a hybrid electro-mechanical movement by British clockmaker Sinclair Harding. The rest of the components are finished by hand, with each coffee table taking up to six months to complete.
While these unique pieces have been commissioned by brands, Costa also accepts private commissions. The price is on application, but don't expect it to come cheap. Check out more of his designs at his Instagram.
Do: Remember to use a coaster.
Don't: Say, actually I'm more of a 36mm guy myself.
A Patek Philippe Ellipse Lighter
The venerable Swiss brand doesn't just make superlative watches. Their vintage lighters were made to similarly exacting standards.
Unlike most high-end lighters, Patek's creations are hewn from a solid block of gold before being finished by hand. A 1970s advertising brochure from the brand hints at the exquisite levels of craftsmanship involved: "The flat surfaces of ordinary lighters can be engine-turned industrially. For Patek Philippe this is inconceivable, not only as a matter of principle, but also because the Patek Philippe lighter has a convex surface to underline the Golden Ellipse shape and fits more snugly into the palm. Texturing the lighter therefore requires hand-operated equipment – rose-engines from the 19th century."
This particular beauty was made for the Sultan of Oman with the 18k gold case bedecked in translucent green enamel. It sold at a Christie's auction for US$35,000.
Do: Use it to light a Gurkha Black Dragon cigar extracted from the camel-bone case.
Don't: Accidentally leave it down the pub after having one too many.
A James Bond package to die for
Last year, luxury US department store Neiman Marcus offered an eye-catching Christmas gift package. Naturally, Time+Tide's eye was caught by the Omega Seamaster Diver 300M made out of platinum in an extremely limited-edition run of just seven pieces.
But we couldn't help notice the watch came with a couple of not-to-be-sniffed-at extras. These included tickets to the world premiere of the repeatedly postponed No Time to Die, the 25th instalment in the James Bond series. Oh, and the store also kindly bunged in an Aston Martin DBS Superleggera "designed by Daniel Craig" (which apparently means he chose that nice inky blue).
The price of this enticing package would no doubt appeal to any one per center with a soft spot for palindromes. The price: US$700,007.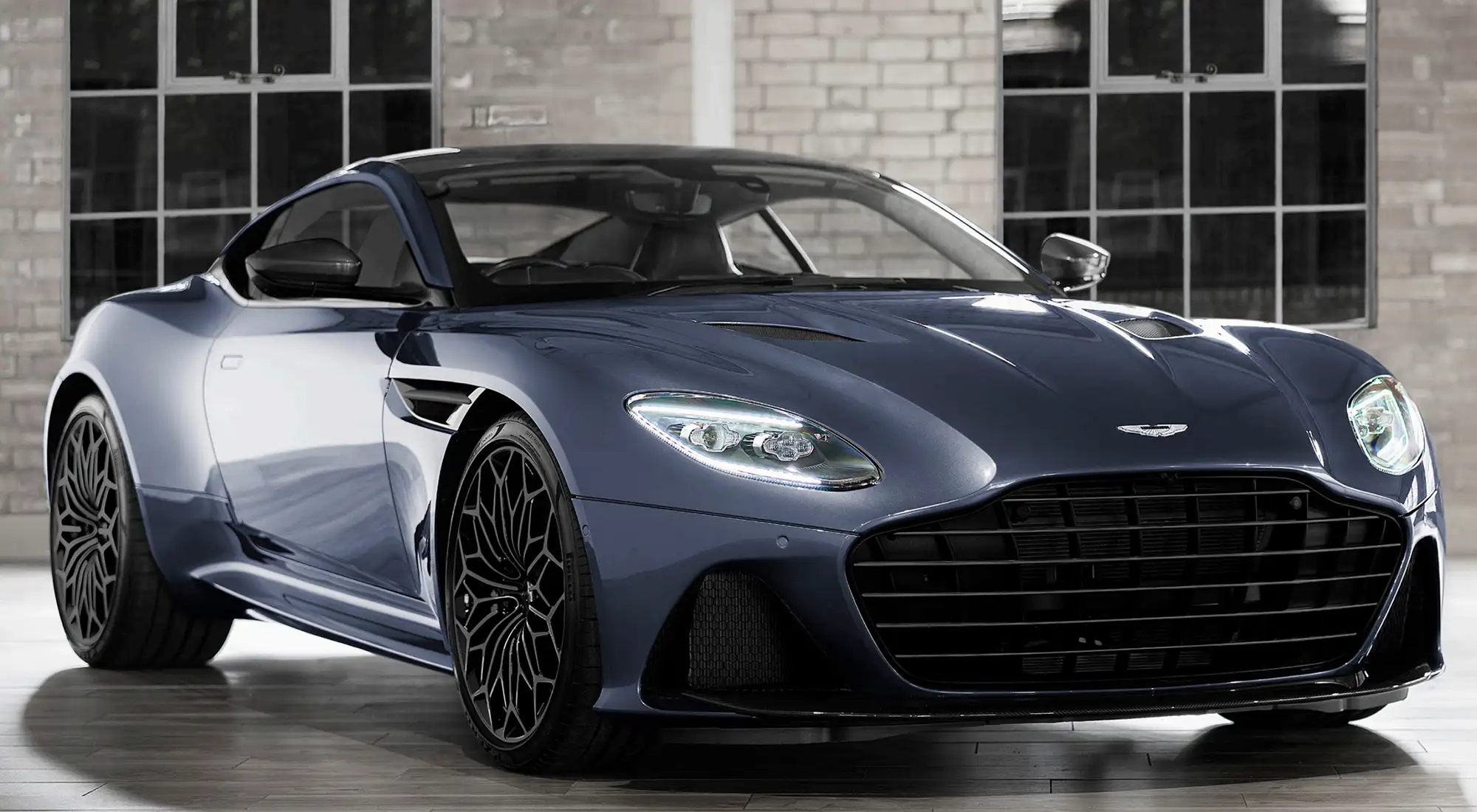 Do: Practise your Roger Moore wry eyebrow raises in the wing mirror (he's much better than Daniel Craig, you know).
Don't: Drive after too many vodka martinis.
A Buben & Zorweg watch safe
What's the point in amassing a jaw-dropping watch collection if it's then hidden away in a bank's safety deposit box?
With the Grand Collector Inbuilt (RRP: $73,700), Buben & Zorweg have created a safe that's as handsome as the watches inside. Most of the time, the door looks like a mirror. But flick on the LED lighting and the two-way mirror spyglass door becomes transparent to reveal the treasures within. It can incorporate up to three drawers or 44 watch-turning modules all protected by an electronic lock.
If that doesn't put your mind at ease, consider upgrading to the brand's Grande Private Museum unit. Not only does it feature 22 millimetre-thick bulletproof glass but, when open for viewing, the security glass slides away to leave behind an integrated laser curtain. Anyone who attempts to touch the treasures within will trigger the alarm system to summon security or the police.
In addition, the safe includes temperature and humidity controls to create the optimal microclimate for your timepieces (RRP from £111,800).
Do: Rest easy that your watches aren't going to be pilfered.
Don't: Accidentally forget the combination lock.