Against all odds. That was spirit of the conversation I had with Paxton Wong a couple of weeks ago, when we were discussing what he had planned for WatchFest 2020. The COVID-19 pandemic wasn't a reason to cancel the event this year, it was the reason it had to go ahead. Not just because Paxton wanted to keep his 2019 promise of "bigger and better" for 2020, but because the Australian watch industry has been terribly affected by local lockdowns, and WatchFest 2020 was the perfect opportunity to rally the community.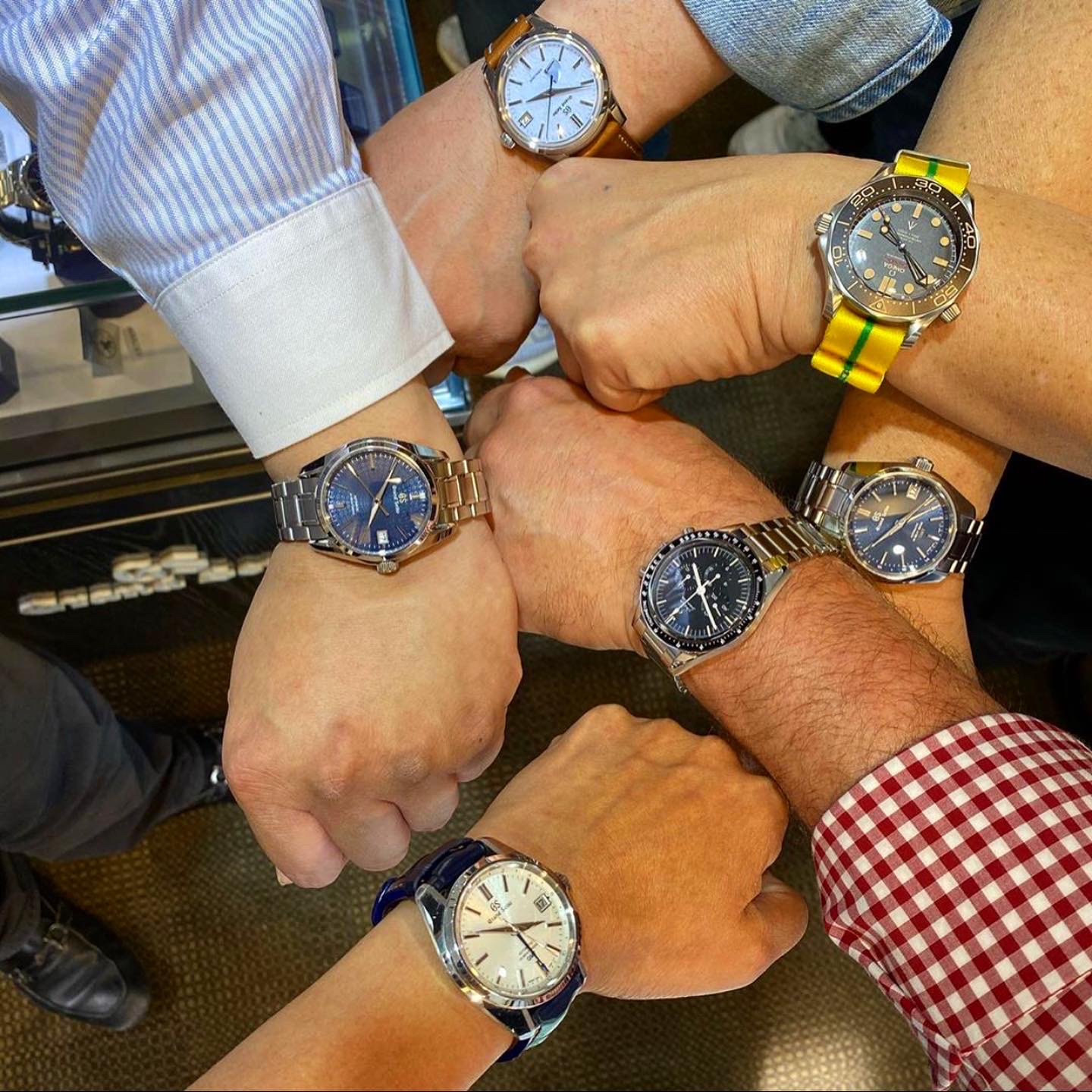 WatchFest 2020 ran over four days last week and was held predominantly over Zoom to allow as many people to attend as possible, considering the challenges of current travel and the remaining need to socially distance. "Zoom?!" you might scoff. But these were no normal Zoom sessions, with Bell & Ross kicking the event off with a cooking class from Australia's beloved celebrity chef, of My Kitchen Rules fame, Manu Feildel. Perfect steaks were seared and enjoyed.
Other virtual highlights included a session with the Omega Head of Product Management, Gregory Kissling, who offered one of the world's first presentations of the new Omega Speedmaster 'Silver Snoopy Award' 50th Anniversary, and a session with Grand Seiko. Specifically, a deeper look into the new 9SA5 hi-beat movement, and the 80,000 simulations that were run to find the optimal curve for the over coil, necessary for a 36,000vph movement to sustain 80 hours of power reserve. A truly remarkable insight.
On the final day however, attendees donned their masks and gathered in small groups for a guided tour of some of Sydney's most important horological destinations.
These stops included Bausele at The Rocks, the Omega boutique, J Farren Price, then Grand Seiko before finally ending in Chinatown's Wamada Jewellery.
While WatchFest 2020 would have been a successful event if the watch community had attended in person, there might not have been the same strength of purpose behind it without the challenges that have been faced this year. It might not have been able to deliver the same seminar style atmosphere as last year, with a crowd of voices discussing their horological passions in a single space, but WatchFest 2020 had a meaning behind it that goes a long way in showing why the Australian watch community is such a good one. Everyone looks out for each other, especially in tough times.
For more details on WatchFest 2020, visit their site right here. For regular updates on the event in 2021, follow WatchFest on Instagram here. With thanks to Brandon Wong for assisting with this story and contributing some of its stirring sentiments.