Exotic stone dials have always been popular with watch collectors, not only for their stunning beauty but also their typical rarity and the unique patterning from stone to stone. This same dial technique has been used in the two examples of stone dial Omega Seamaster 300s, a classic dive watch that is typically considered to be an under-the-radar daily wear watch – until you make the case in precious metal and the dial out of a semi-precious stone.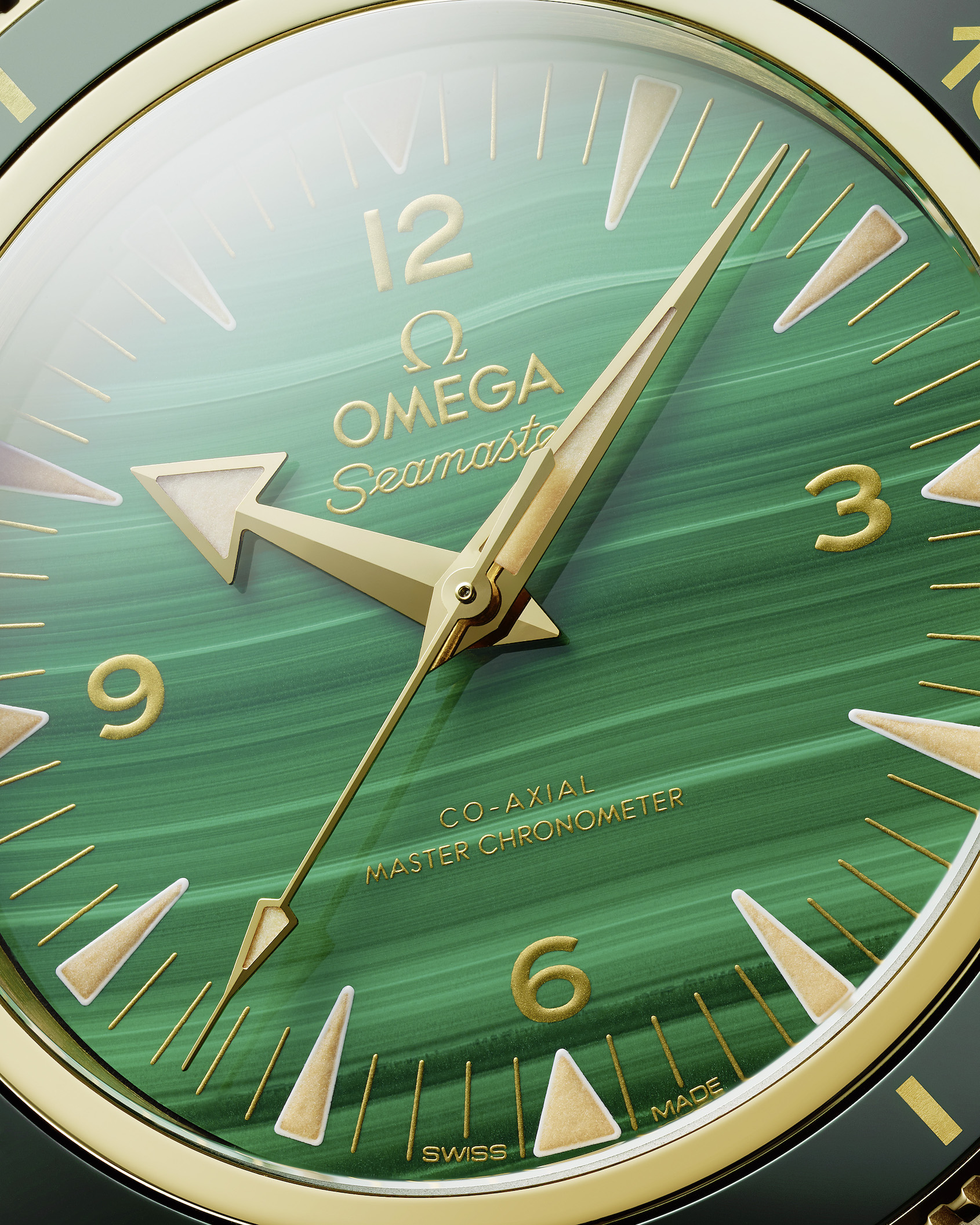 Both the Omega Seamaster 300 with a lapis lazuli dial and a malachite dial express a kind of opulent excess that is deeply attractive in a way that evokes guilt and wonder in equal measure. Part of your brain questions the motivation behind its existence, and the other part can't help but stare in the same slack-jawed awe you experience while looking up at the ceiling of St Mark's Basilica. It is certainly unnecessary, but it is also beautiful, which is a justification in and of itself.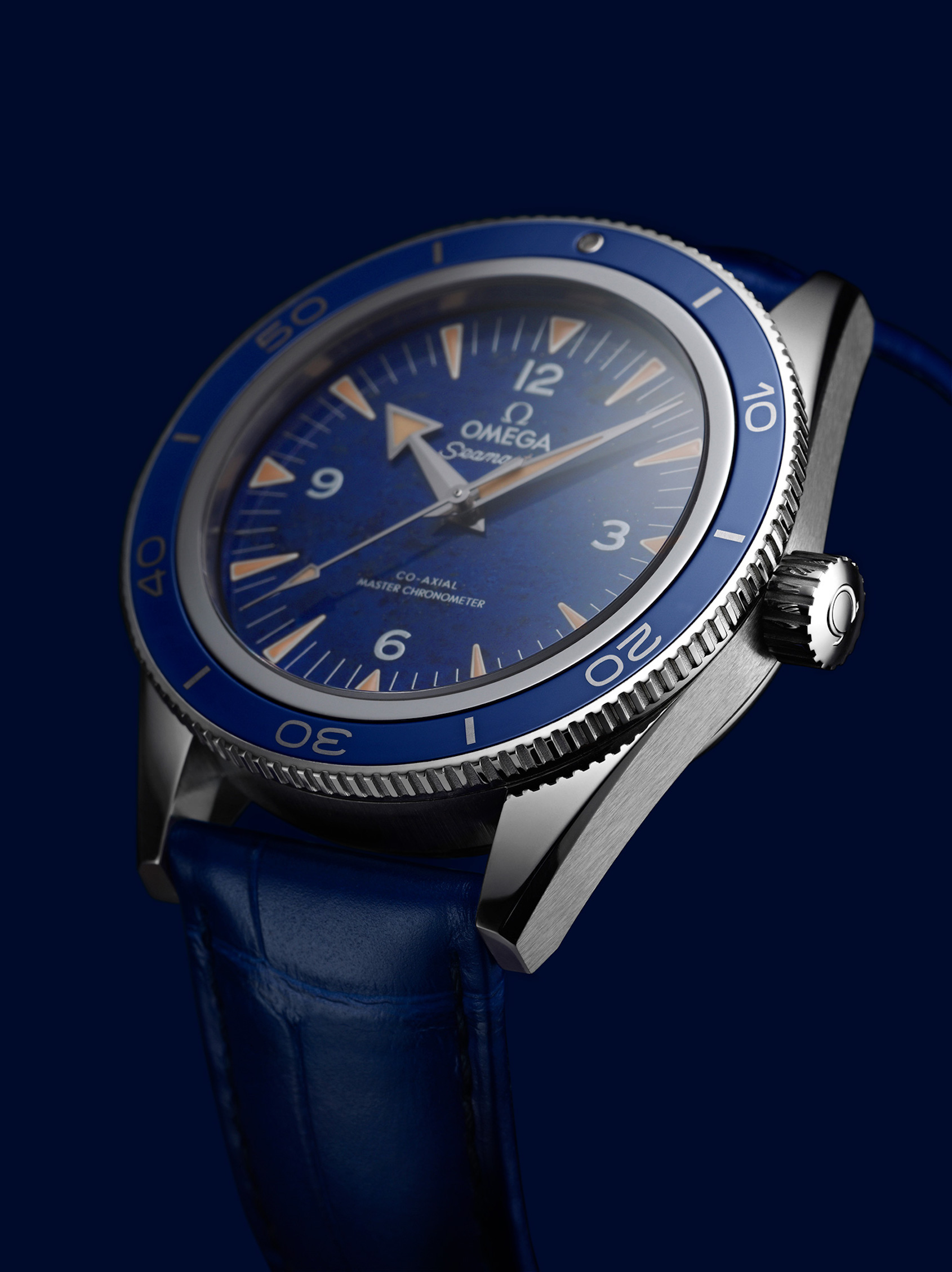 Firstly focusing on the lapis lazuli example: the richly flecked blue dial is cased in 41mm of a platinum-gold, while the hands are 18k white gold and the bezel is polished blue ceramic. Probably to maintain some level of sensibility, the dial markings are the same as on a regular steel, including the "vintage" Super-LumiNova, which adds some contrast to the lapis lazuli.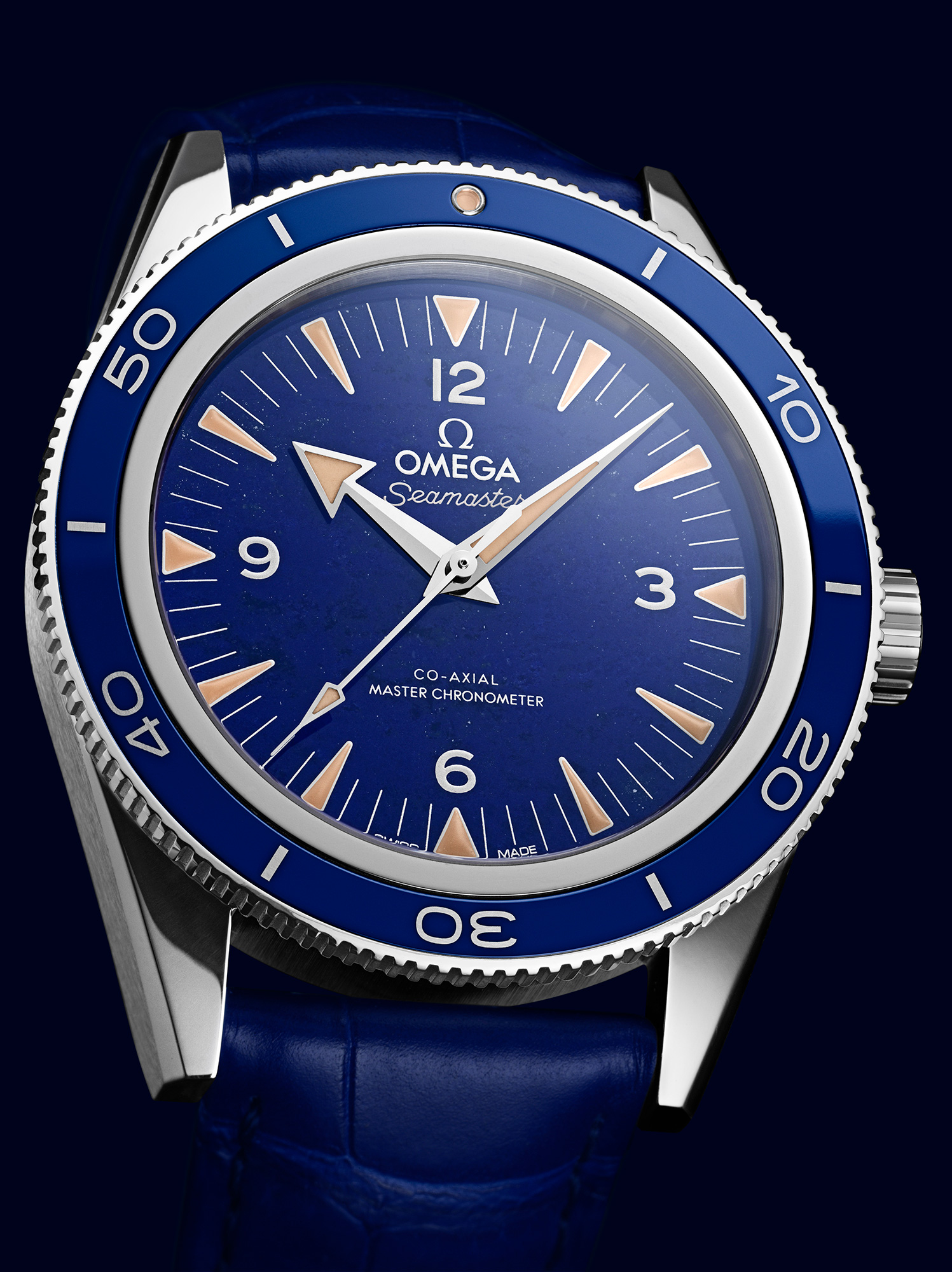 Arriving at the malachite dial example, we are treated with a river of green currents which seem to flow laterally across the dial, and are only interrupted by the vessels of the "vintage" Super-LumiNova minute track and dial text. The level of contrast between the textured green and the 18k yellow gold case and hands seems more severe than on the lapis lazuli example, adding to the visual impact of the watch. The malachite dial reference also features a 41mm case and polished ceramic bezel.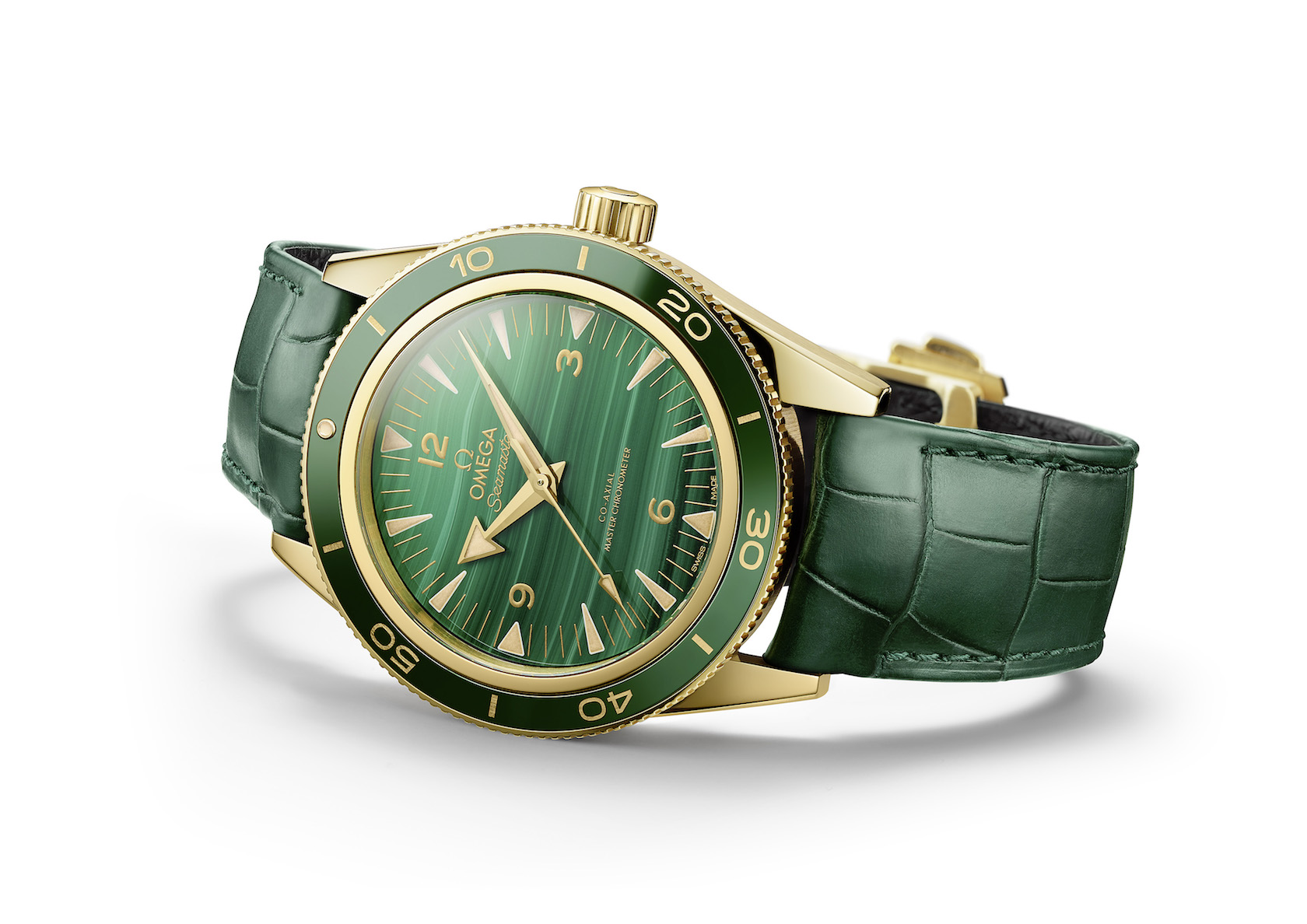 While both of these watches are examples of spilling a bottle of luxury sauce into a tool watch recipe that only requires a teaspoon, they are also undeniably appealing in their refusal to make their obvious wealth synonymous with any pretence of stealth. Exotic dials can sometimes look a little too rustic for some tastes, but these stone dial Omega Seamaster 300s are executed so well that you can't help falling in love with them as a perfect blend of human craftsmanship bringing the beauty of nature to the fore.