INTERVIEW: British Watchmaking's brave new dawn
Time+Tide
As one British alliance lies wounded from failing to remain in touch with the times, another is going from strength to strength. Indeed, unlike the Royal Family, the Alliance of British Watch and Clock Makers has time on its side.
Late last year, while Britain was coming to terms with the double whammy of another sustained period of lockdown combined with the realisation of the true costs of Brexit and leaving Europe, two men in the watch industry were busy plotting for the future. And when I say "two men in the watch industry", I mean arguably two of the most prominent names in the UK's burgeoning horological world – Roger Smith OBE (the legendary independent watchmaker) and Christopher Ward founder Mike France. Their plan was simple and self-propagating: to get British watch brands – big, small, new, old – ticking synonymously, all on a united front.
When the news first broke, our fearless top-knotted leader, Andrew, spoke to Smith about the plans for the Alliance, and now four months down the line, our European Editor Mike Christensen (with inferior top-knot capabilities) caught up with Smith's watchmaking partner-in-crime, Mike France, about the positive reception the Alliance has already garnered, not least from the British Government. While we're not such if Boris Johnson is just looking for an update on his Pulsar dress watch or not, we can be sure of one thing: this spells good news for watchmaking in Britain.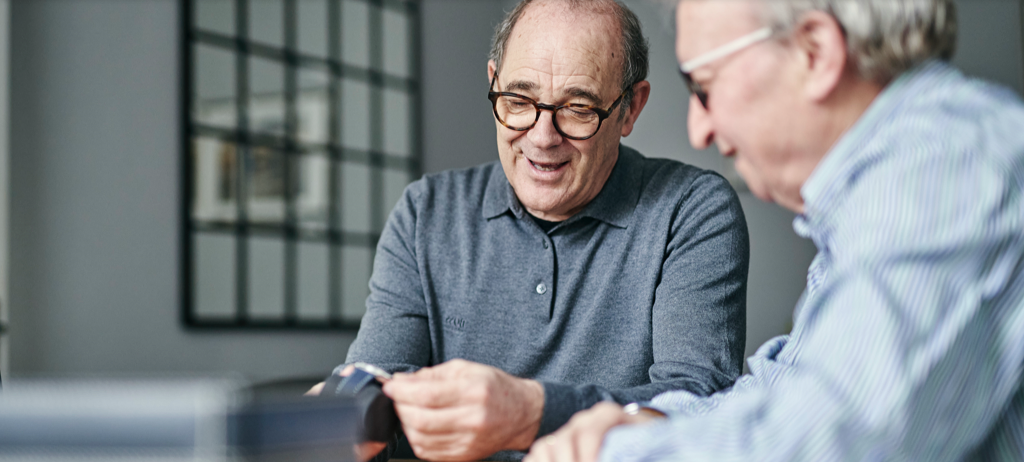 Time+Tide: Why do you feel so strongly about this Alliance?
Mike France: Essentially, we believe there is a renaissance going on in British watch and clock making that is gaining momentum all the time but as a sector, it doesn't really exist in the minds of many people. And we know this because we're now pleased to say that we've been acknowledged by the government as being an official mouthpiece for the industry, which will be helpful.
One of the aims is to promote British watch making, British watch and clock making, overseas as well as internally. While we are never likely – certainly not in my lifetime – to get anywhere near the scale of the Swiss industry, we have a different psyche in the UK. But we have been astonished, firstly to discover how many people would be interested in joining this sort of effort. So far, 39 watch and clock companies have joined and we think we have identified about 106 watch and clock companies in total that would qualify for membership.
T+T: One hundred and six watch companies in the UK is a huge amount, no wonder the government is interested in industry's potential.
MF: That has been a real fantastic surprise. And they're all showing a genuine hunger for growth. There's not a connected industry body and what we would love, over time, is to encourage more people to join the industry as not just watchmakers but everything from designers and marketers to warehousemen. It's about growing the sector. But also to, over time, encourage more manufacturing in the UK, whether that be a component or complete watches. And one of the ways in which we would want to do that is to, firstly, get the knowledge of watches going on in this sector. So we commissioned KPMG to do the first ever Bellwether Report on the watch industry in the UK and that will be published to our membership soon. It will be a really interesting moment, I think, because, for the first time probably in 200 years the current shape and scale of the British watch and clock industry in the UK will be known.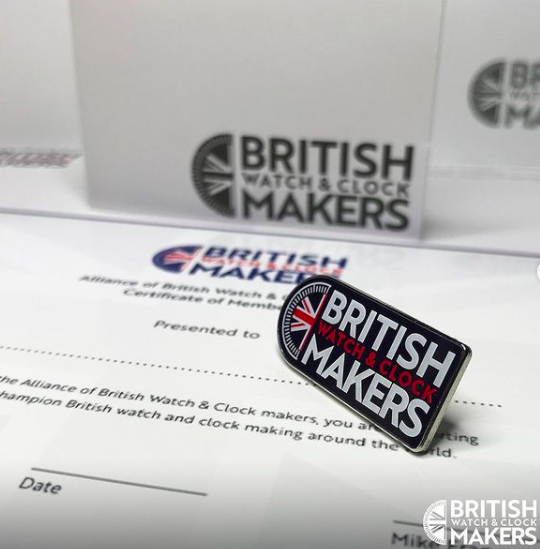 T+T: What else is the Alliance going to help facilitate?
MF: The question is really what does the industry need of the Aliance to help facilitate its onward growth? It's very much an inverted pyramid where it's a not-for-profit thing. Roger and I think that this is the right time for this industry to emerge from the shadows. It's not about that self-aggrandisement, this is just about connecting people who could potentially help each other grow in the industry. And the government are really, really interested because they're very well aware of the heritage of watch making in the UK. They thought it had died out completely, but the chief executive at the Alliance, Alistair Audsley, is also an ambassador for the GREAT Campaign, which is sponsored by the British government. And post Brexit, the government is very keen to be looking at growing exports so they've offered us immediate support and help,
T+T: Any hidden gems you can tell us about that the Alliance has already helped unearth?
MF: Yes, we had a meeting last week and I discovered a clock maker who has loads of CNC machines that he's not using that could probably produce all sorts of components nobody's ever used, and he's prepared to look at helping watch makers, clock makers create components. Nobody knew and he never knew who to go to! Simple stuff like that can emerge, and as long as people are doing it for the right reasons, everybody can come into this tent. You just have to be open, transparent and want the industry to grow. And if you're prepared to share information, then I think the future of this amazing industry that we all love in this country is fantastic. Because I'd bet the ingenuity of the British against anybody. I really would. I think we're innately entrepreneurial and we're innately ingenious. Granted, we're not innately organised but we can be.
T+T: Are there any other British industries you can take inspiration from?
MF: I look at what we've done in Formula One and how that has become the spearhead of an automotive industry without having to be Ford or Volkswagen. And I think there's a role particularly for the British industry to be innovative and push into areas that the traditional Swiss and German sectors probably would never go. That can be our role, over time. But these things don't happen overnight, and it's going to be a generation before some of these changes come to fruition. So we're in it for the long run.
T+T: A word on the significance of being on this journey with someone like Sir Roger?
I mean, I don't know how familiar you are with the nanotechnology, for instance, but there are some really quite interesting developments that Roger' s working on, which will have huge implications for the industry in total, and this is exactly at the epicentre of what I'm talking about and how I think we can lead the world. Roger has been working with the Metropolitan University of Manchester for a good while now. They have developed a nanotechnology, the aim of which is, if you coat mechanical parts, it negates the need for any lubrication. Now as we all know, lubrication is the enemy of mechanical pieces, and therefore, mechanical watches. Friction is what everybody's trying to reduce. The only way you can reduce that at the moment is through lubrication. This nanotechnology, when applied – you're talking microscopic coatings – would, if it works, negate the need for any mechanical watch to ever have a service. Ever. Ever. There'll be no parts that will ever wear out. Which is quite astonishing stuff. That would be transformational in terms of the watchmaking industry, and it's British.