MICRO MONDAYS: The York & Front Burrard is an elegant take on military vintage
Thor Svaboe
Eschewing the pretence of diving or sports, the pure military inspiration behind the new York & Front Burrard is pretty close to being the perfect functional tool watch. It's a daily wearer with a distinctive style that comes in any colour you want, as long as it's black or white. Sized at 38mm for textbook comfort, this Canadian microbrand with a Swiss heart ticks plenty of our boxes. It's not bad going for a brand that co-founder Henry Cong admits "started out as a bit of a joke between friends about 'how cool would it be to make our own ideal watch'."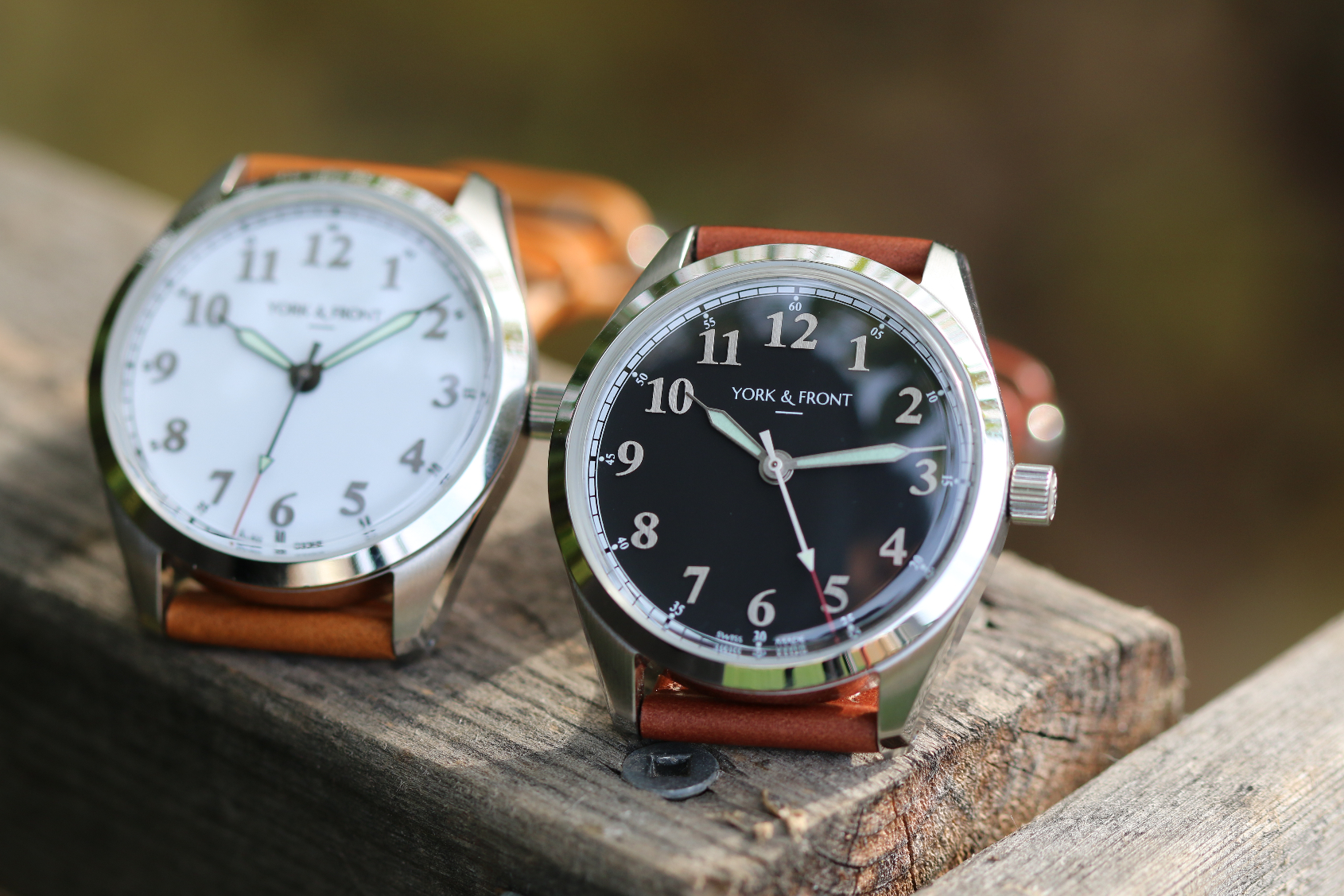 Not many years ago, many new microbrands were trying to outgun each other with massive 46mm cases and double-domed sapphire crystals leaving you to perform slow-motion wristrolls as you struggled to actually see the time, dazzled by twisted reflections in the fish-eye sapphire. Gone are the days where your left forearm became Popeye-sized from a pound of sharp-edged steel as the new age of small case beauty is upon us.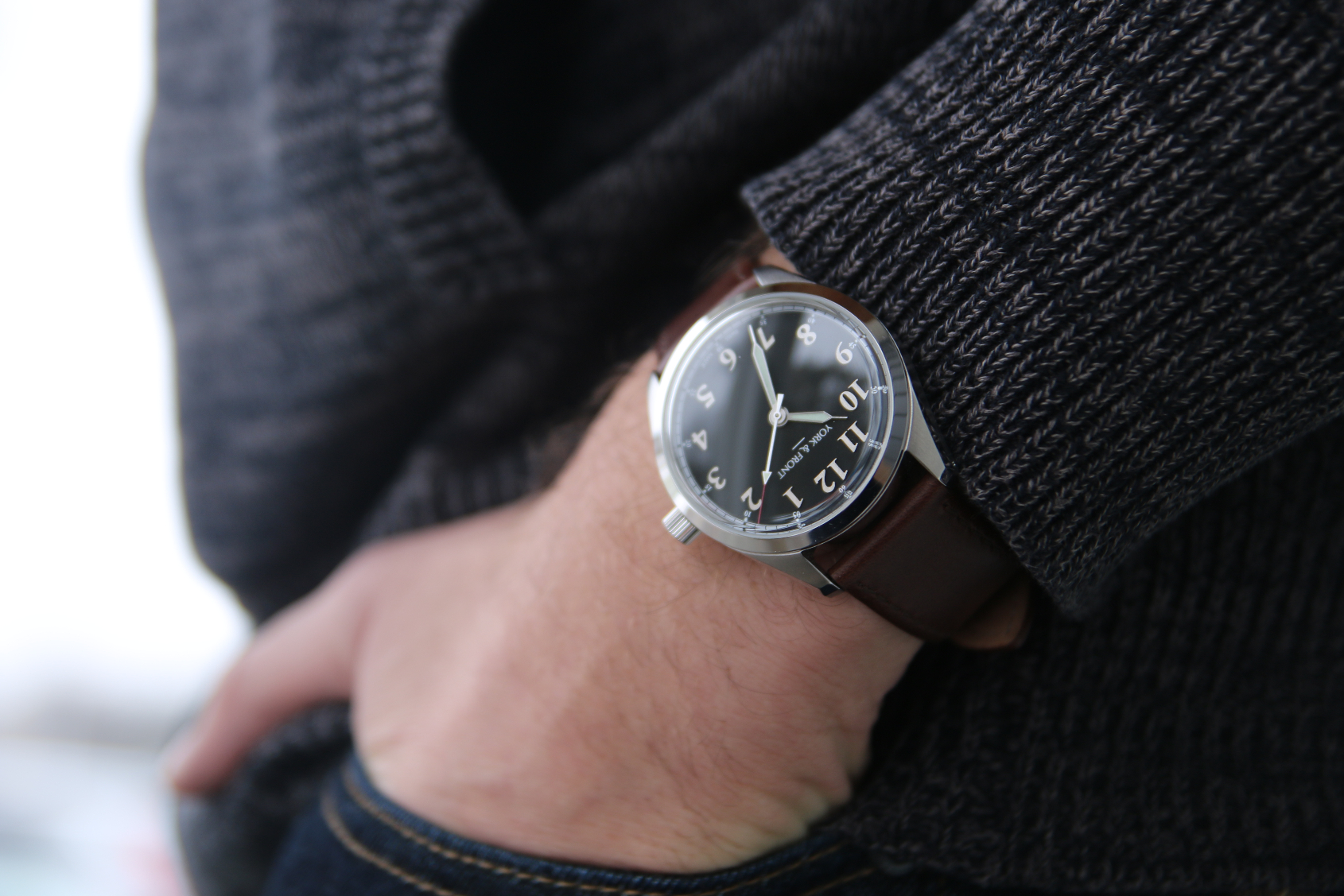 It's as if the York & Front design team analysed watch journalism and case studies (pun intended) over the last five years, as their Burrard is pretty much the measured recipe for comfort. A 12mm case thickness including a (yes) double-domed sapphire crystal for those cool  dial distortion shots on Instagram and a 38mm diameter. With a 44mm lug to lug, this is all comfort and wearability, softly strapped onto a smooth two-stitch leather strap, and slim enough not to bulk up on a NATO.

The bevelled, sharp mix of polished and brushed case sections, seem right up there with great everyday Swiss timepieces. Except here, it comes with the joy of wearing something lesser known and of strong design integrity that's manufactured in Switzerland with a Swiss movement. I'd give that a triple win-win-win.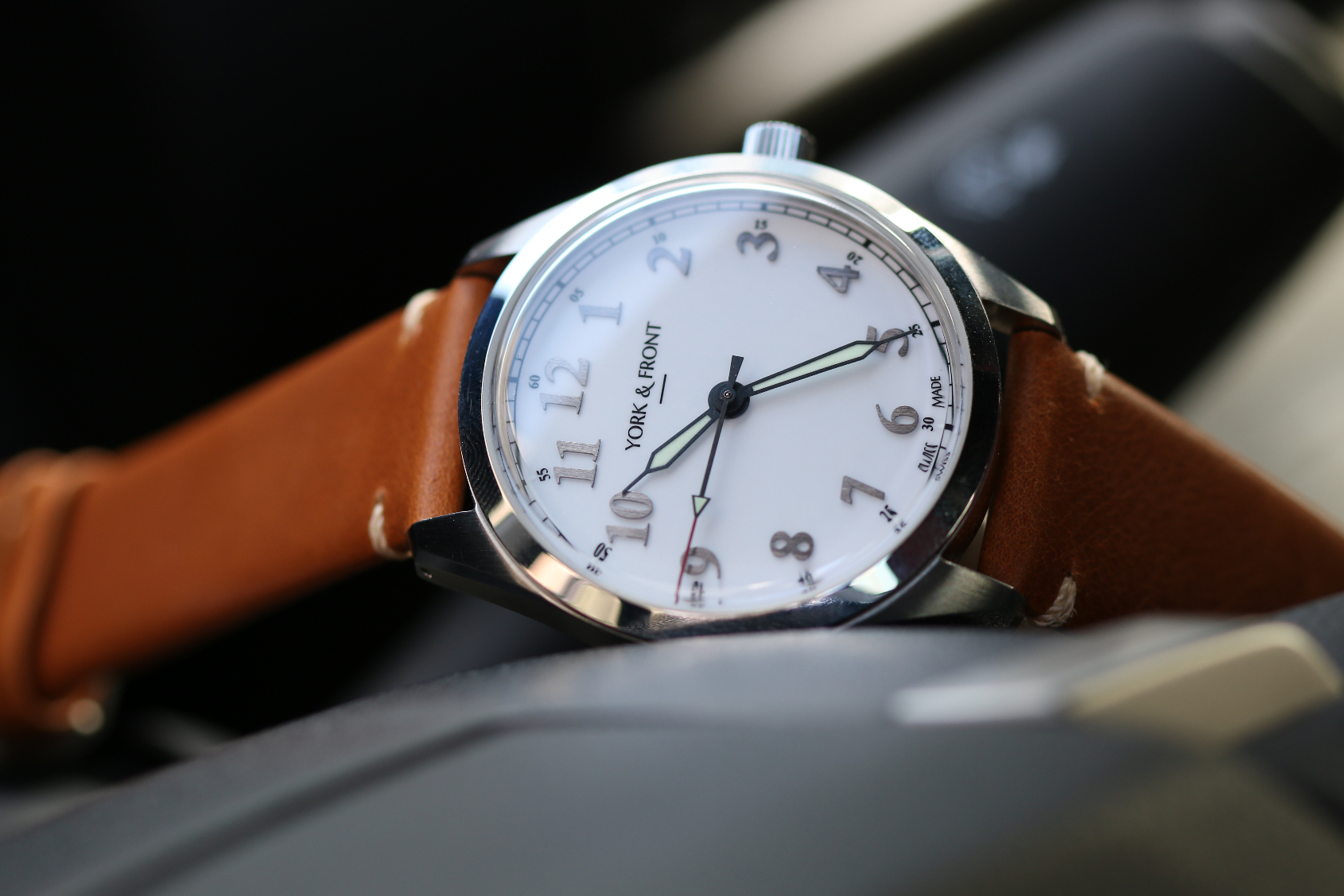 If you need a design reference I'd say it's perhaps the compact lovechild of a Tissot Gentleman with a slimmer case size, and the military pilot inspiration of the new Spirit series from Longines. How's that as a damn good combination for what might be your first quality automatic watch? Classic mid-century syringe hands underline the style of the traditional font in the large, classic pilot's watch numerals, the Super-Luminova BGW9 making sure the hands and small hour lume pips will make even night-time legibility a doozy.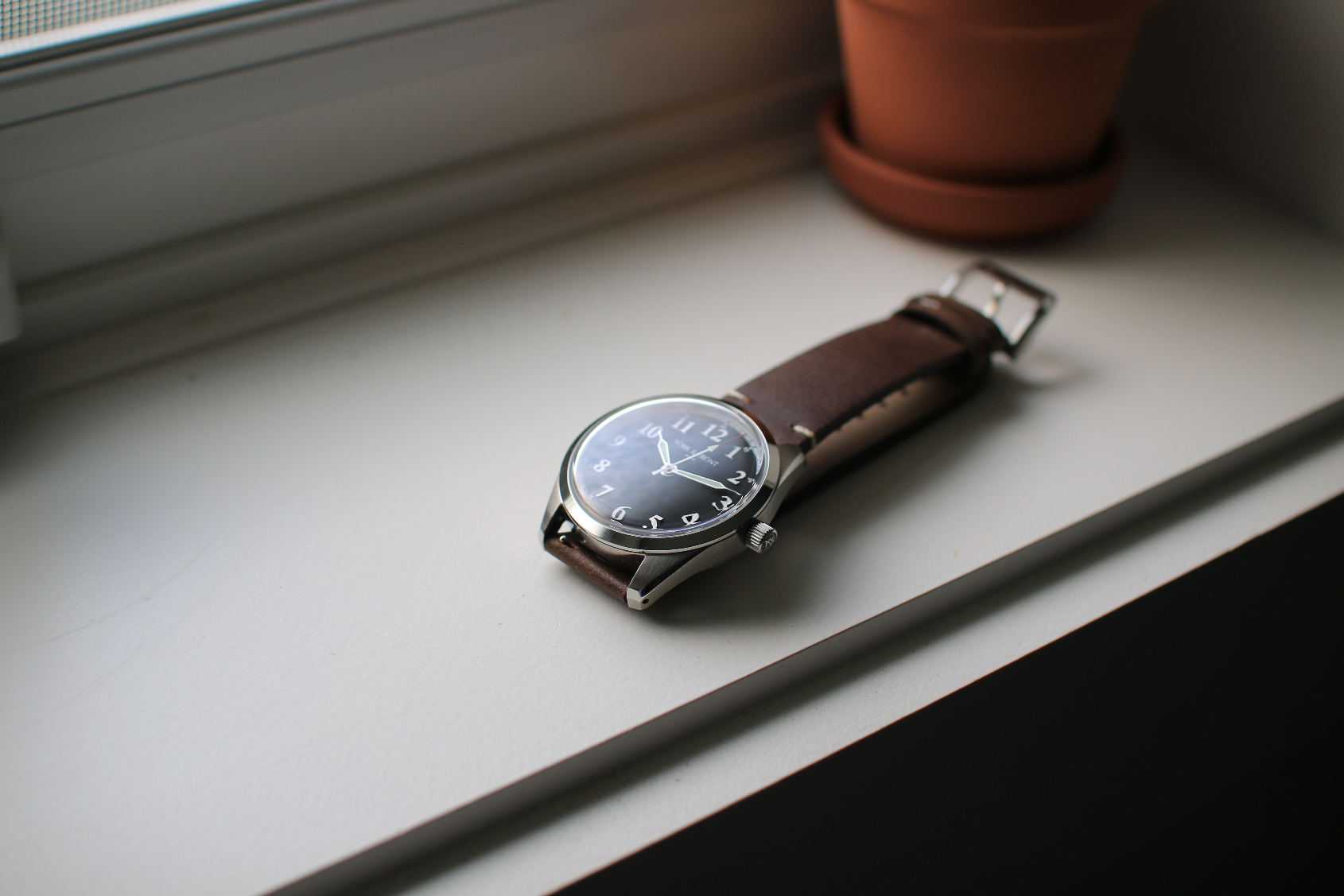 There's a choice between the tool-centric black version, and a fresh polar white dial, both lifted by a candy-fresh, red-tipped seconds hand, and no date window for added purity. In the black version of the Burrard, there's contrast in a white minute track, matching up to the white laquered seconds hand, while the hour and minute hands are brushed like the applied numerals. The all-white freshness of the alternative is monochrome bliss with black hands, and both have vintage lume pips outside each hour marker. The large crown is classic vintage functionality, and for those of us with a big-crown fetish, a godsend.
"We really enjoy the clean dial with brushed applied Arabic numerals," Henry says. "Sans date, it's so legible, a bit dressy, but still entirely practical."
Both versions have an intricate outer minute track, with the field watch touch of a 24-hour scale, making the dial a detailed but balanced design. The York & Front logo sits between 10 and 2, in a font classic enough to match the numerals and imbuing it with a raffish elegance. There is a sense of maturity here that's hard to put your finger on, yet something you wouldn't expect from such a young brand.
With the inspired choice of the Swiss STP1-11 calibre with its 44 hour power reserve – a custom-made no-date movement – the value proposition here is strong, very strong. The Canadian founders are equipping all pre-orders with an additional grey NATO strap to the vintage two-stitch leather, and a leather watch roll, which for less than $500 seems pretty damn good value in what is a bona fide goldilocks case.
Henry offers some tantalising glimpses of what lies ahead for York & Front. "We have some variations of the Burrard ready for Series II once we finish up with this iteration – a couple of new dial colours with a bit of texture as well," he says. "Down the road, we also want to create a more pure, traditional field watch version of the Burrard and a dressier model to go alongside."
In short, this is one microbrand to keep your eye on.
The York & Front Burrard, price and availability:
The York & Front Burrard is $499 USD and available on pre-order. For more details, visit York & Front  
Made in partnership with York & Front. However, the opinions expressed in this article are our own in accordance with our Editorial Policy.