MICRO MONDAYS: The RZE Endeavour Titanium collection
Nick Kenyon
After their successful debut collection, RZE are back with their second set of hard-wearing tool watches in the Endeavour collection. Despite releasing their first watches less than a year ago, the RZE Endeavour collection is working to confirm the brand's young reputation as a manufacturer of bullet-proof everyday watches. With some unique design elements to the case and dial, housing workhorse movements and some clever details, there is a lot to like about this new dive watch collection.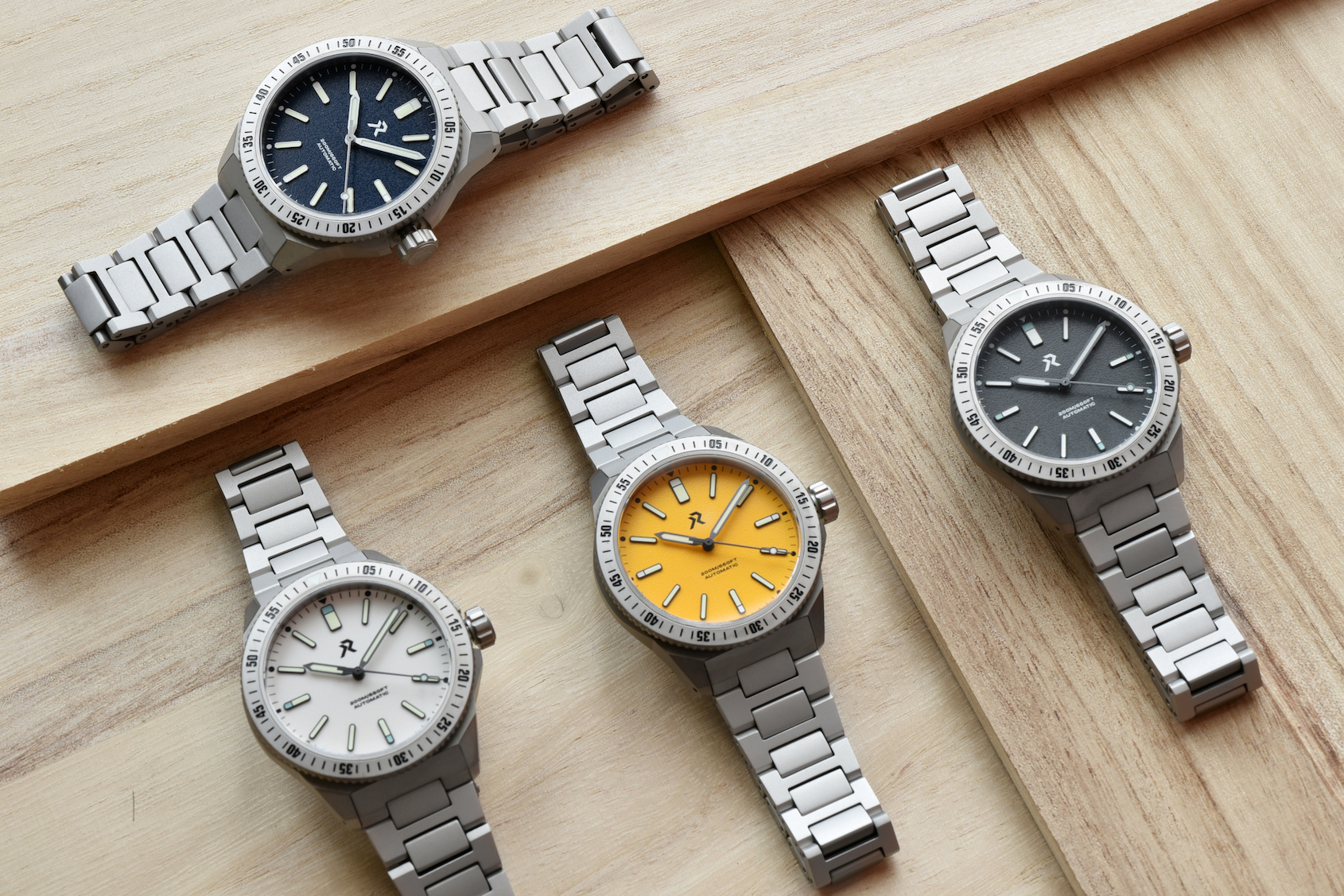 The case
The cases of the RZE Endeavour collection are one of their most exciting features, measuring a wearable 40.5mm in diameter and made from Grade 2 Titanium with UltraHex Coating. As we know, titanium is a great material to produce tool watches in thanks to its robustness and lightweight presence on the wrist, but what about UltraHex Coating? It's a special coating that makes the material even more hard and scratch-resistant, reportedly eight times harder than 316L steel. 
The angular case profile delivers a hint of refined geometry that doesn't take away from the immediate impression of almost aggressively rigid structure. Standing 12.5mm tall off the wrist and measuring 46mm from lug to lug, it's in the Goldilocks zone in terms of size, comfortably wrapping around most wrists.
Finished with a matte sandblasted texture that extends into the bracelet, the darkened titanium is attractively under the radar. The case is secured with a screw-down crown and solid caseback that guarantee 200m of water resistance.
The dials
There are four different dial variants in the new RZE Endeavour collection, including yellow, blue, white and grey. All of the dials have a slightly coarser matte texture to their finish, with hands and hour markers that are amply laden with not one, but two different colours of bright Swiss Superluminova. To my delight the dials are also free from the imbalance of a date window, remaining similarly unburdened by unnecessary text.
The movement
Housed within the Grade 2 Titanium titanium cases of the RZE Endeavour models are SII NH38A Automatic calibers, which are as tough and robust as the cases around them. Offering around 41 hours of power reserve, they serve the dual purpose of keeping the watch ticking in any environment, while also keeping the price affordable. 
The straps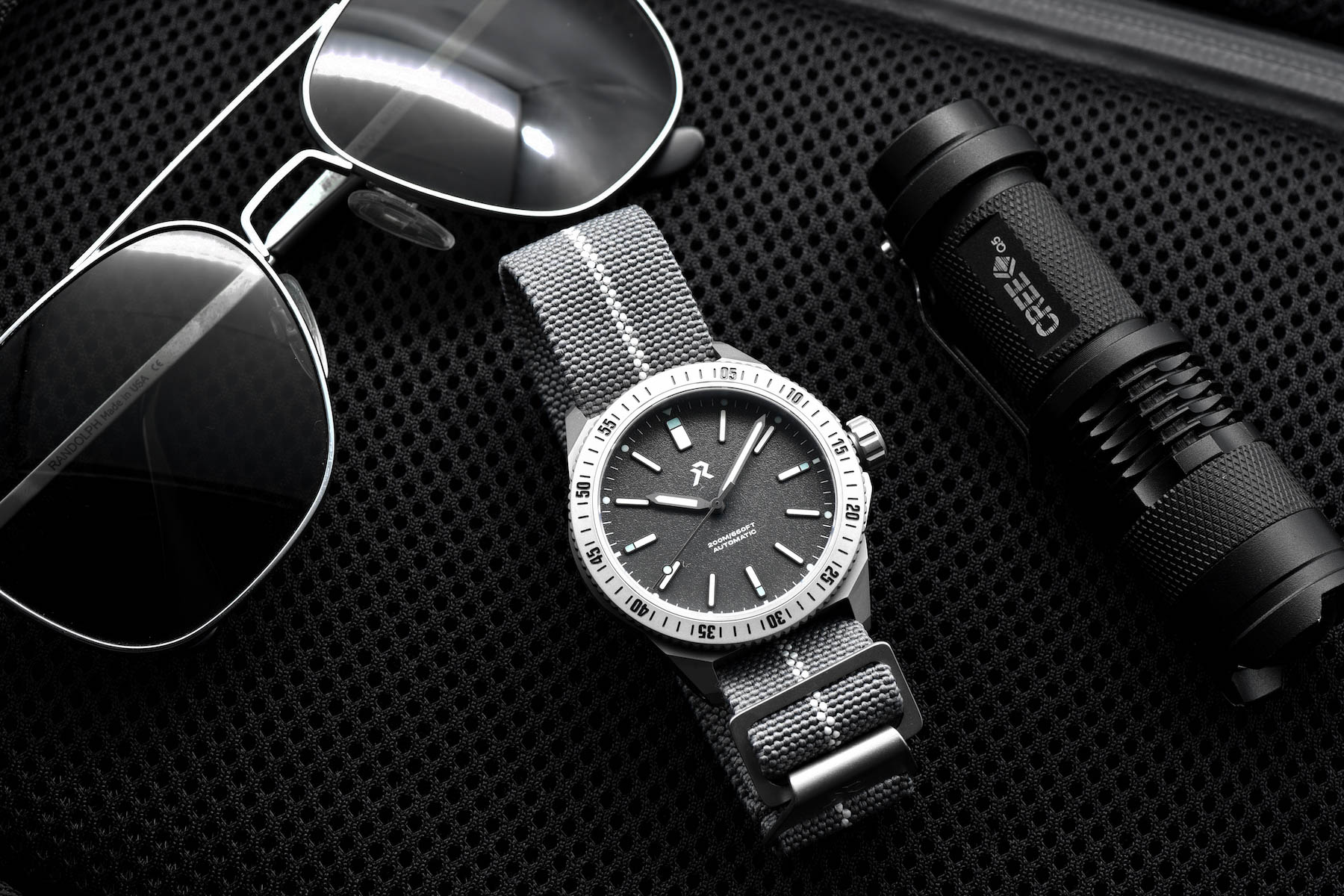 As well as the titanium bracelet that the RZE Endeavour arrives on, for a small additional optional cost they will come with a elasticated Marine Nationale style fabric strap. This is a great alternative that is as comfortable on the wrist as it is good looking.
The verdict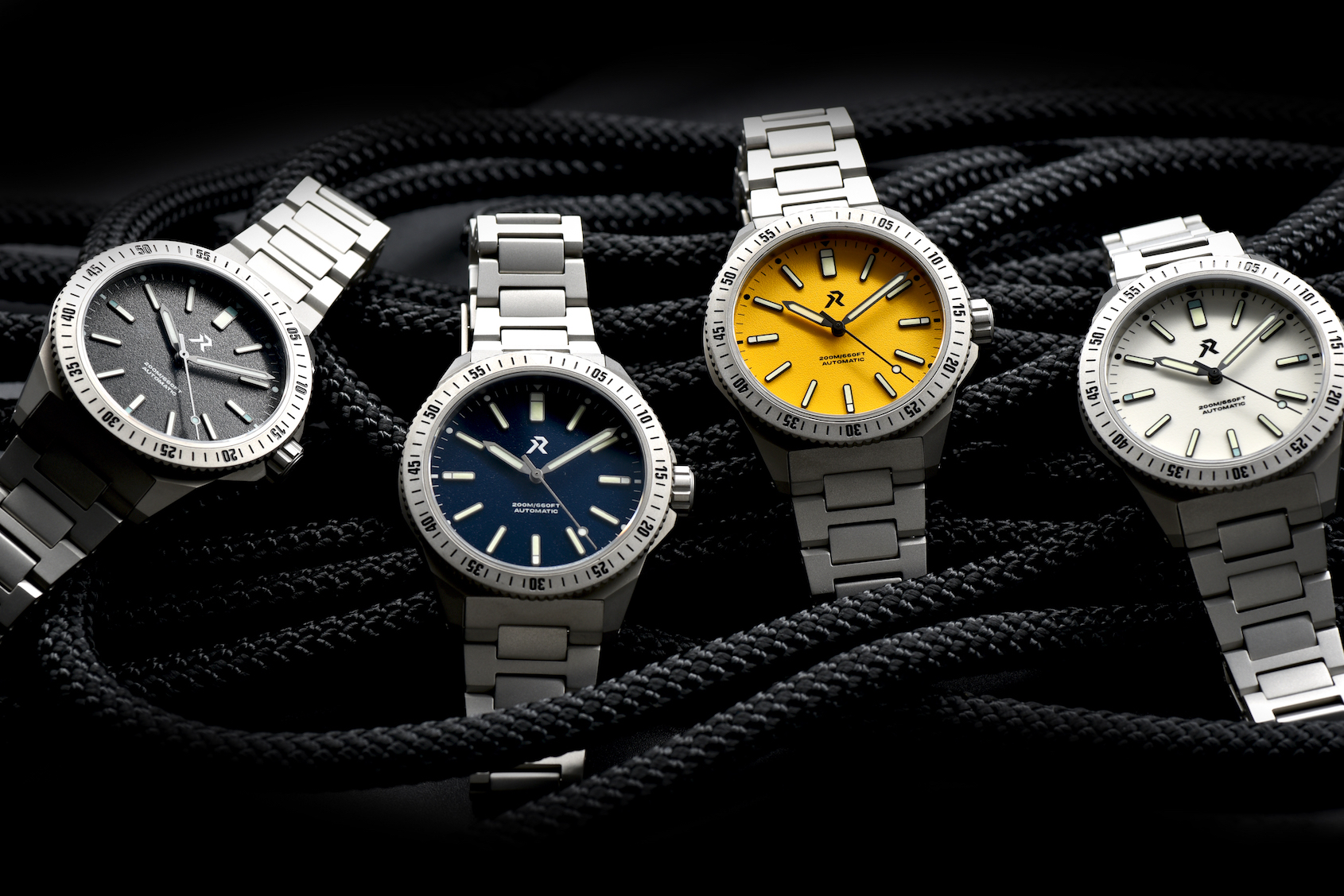 All considered, the RZE Endeavour is a compelling dive/tool watch, especially at the price point it is offered at. With a case and bracelet that are about as hard-wearing as anything in the industry, an exciting diversity of dial options and a workhorse movement, there is a lot to love. If you're looking for an affordable daily wear that will survive anything you can throw at it, then the RZE Endeavour should definitely be on your shortlist.
RZE Endeavour price and availability: 
The RZE Endeavour is AUD$607 and is currently available for pre-order. For more details, visit RZE right here.
Made in partnership with RZE. However, the opinions expressed in this article are our own in accordance with our Editorial Policy.