MICRO MONDAYS: BND Watches show less is more with a minimalist take on the tool watch
Thor Svaboe
The elephant in the room needs to be addressed, are we reaching Peak Retro? Do you feel a pang of frustration by yet another vintage-inspired diver popping up in your Watchville feed, with a fumé-ish dial, sapphire-tough bezel insert and killer lume trying way too hard to capture your heart? Well, I admit that feeling has crept up on me rather more frequently over the past year, after all, the wheel has been invented, right? But despite this, and perhaps because of this very doubt, independent designers often try to find those small tweaks that make all the difference. The debut from BND Watches navigates this conundrum with a confident minimalism that demands every detail is pitch perfect.

A strong debut
Vincent is the brand president with a mid-century soul and a strong eye for detail. He has been working indefatigably on his debut design, because trying to release an original looking SCUBA-infused tool with the right amount of 50s or 60s magic powder sprinkled on top, is not easy. Vincent, through his passion for vintage cars and motorcycles, seems to have hit the proverbial nail on its head with the aid of that oft missing word restraint.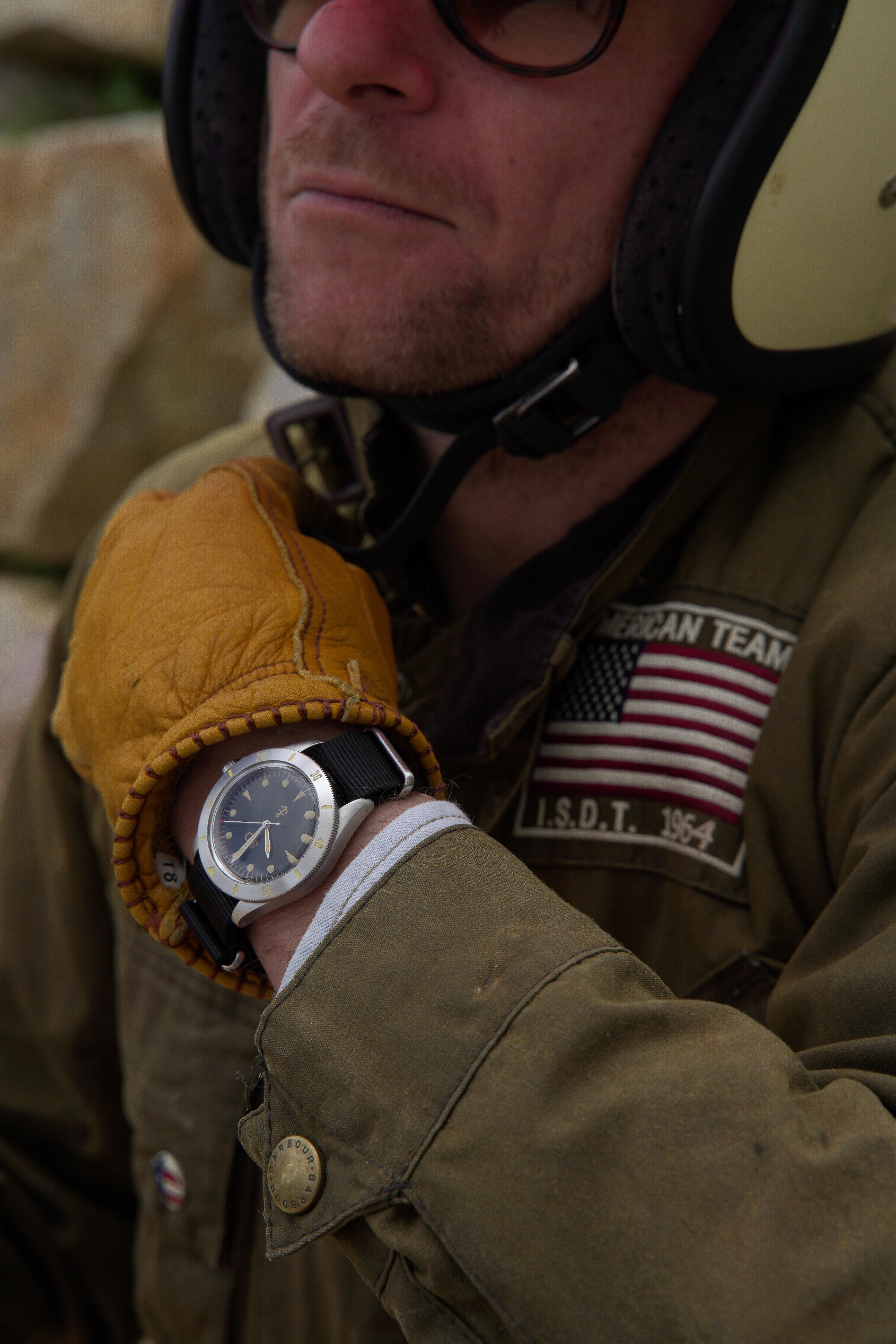 The three models of BND Watches, the MNBLA, MNBLU and MNBRO are basic to the point of austerity, and that is why they prove a point. Vincent has understood that there is scope for great design on a budget, and it might mean working counterintuitively, contemplating which detail you can omit, not add.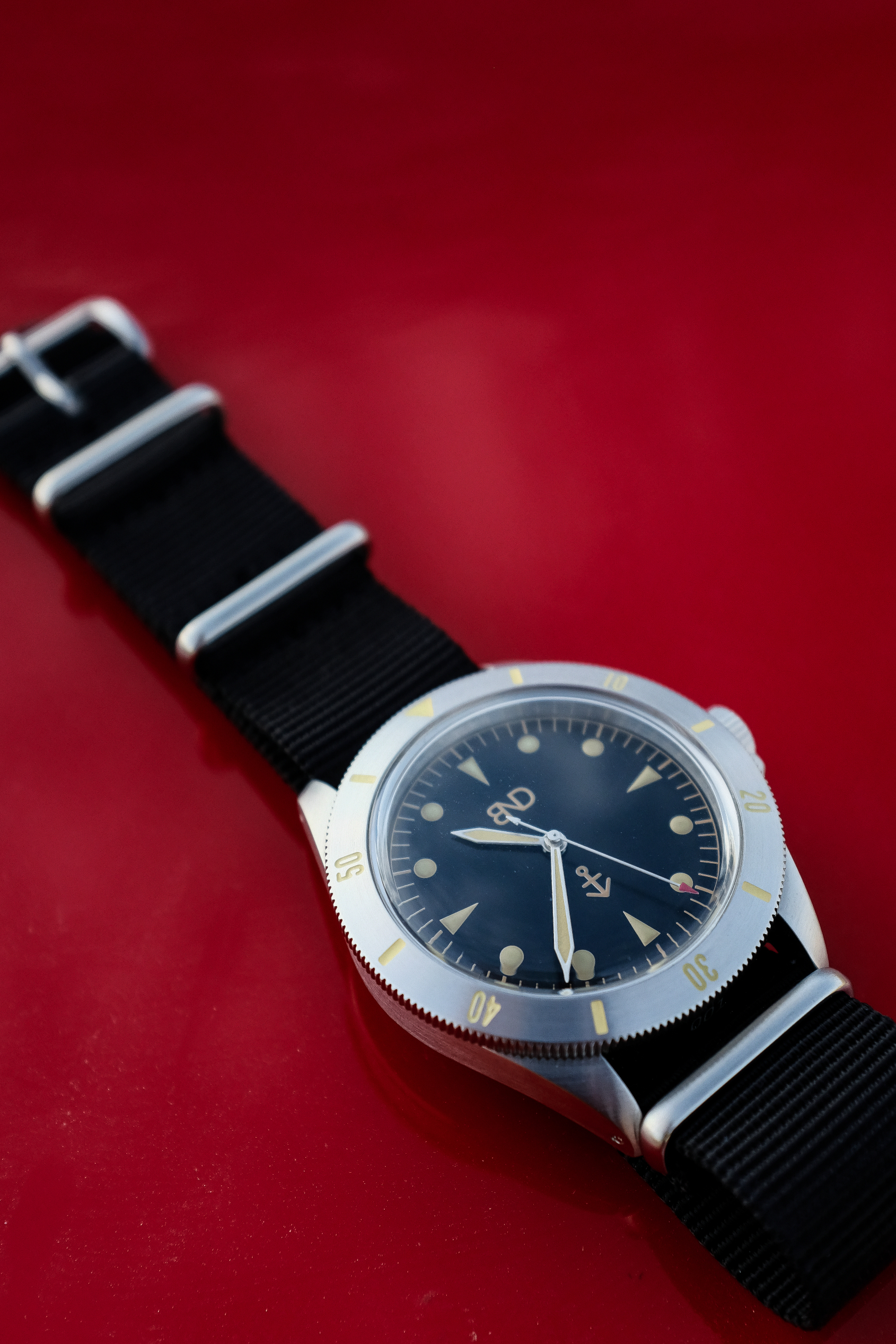 If we start with BND Watches' choice of case, it is exactly what we need in a 100m depth-rated tool watch. A great shape in brushed 316L steel with boldly sweeping lugs that curve down past the screw-on back. Tough brushed sides have proper functioning crown guards embracing a logoed crown, and it's all conservatively sized at 39.5mm with a slender 12mm thickness and delightful plexi crystal.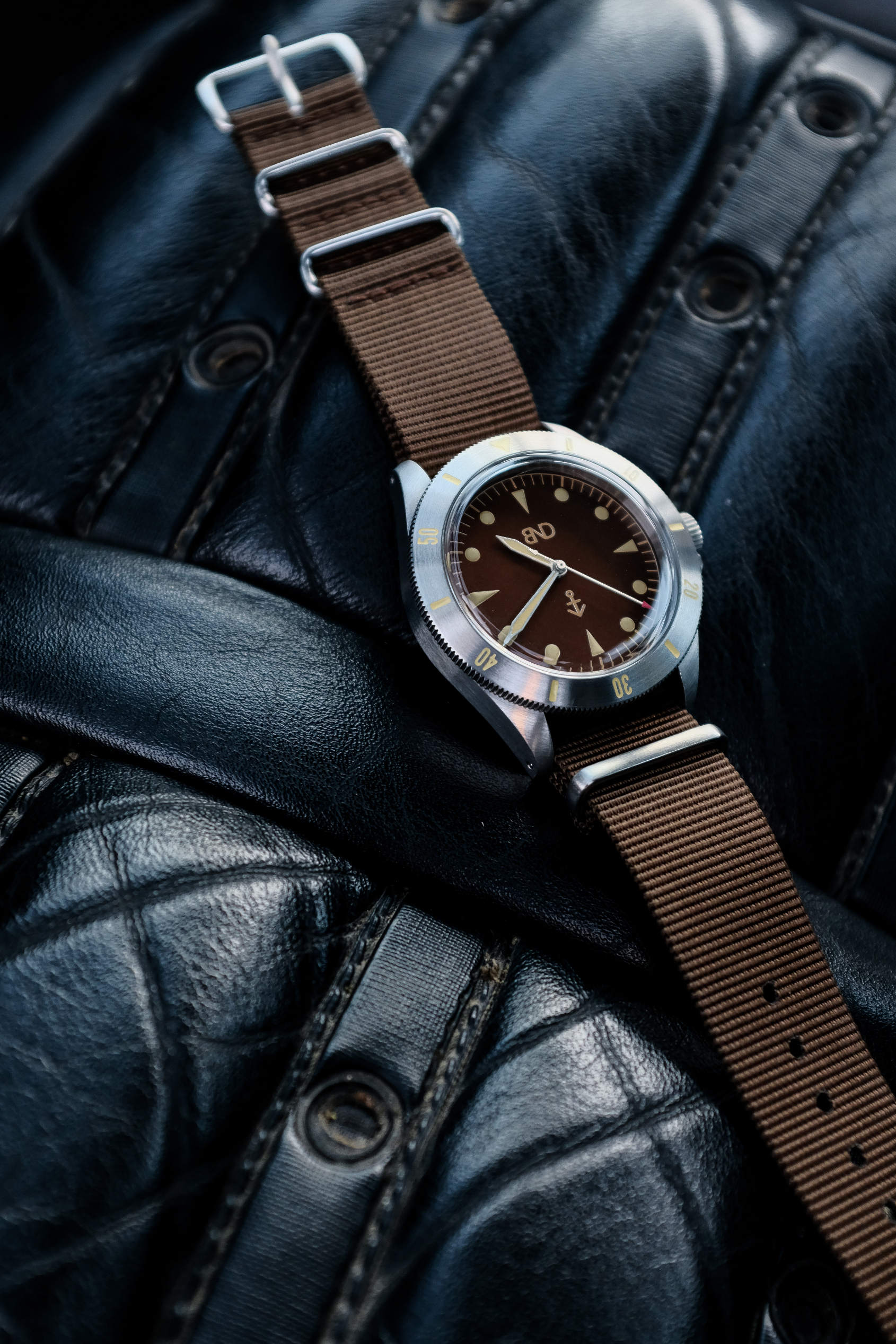 The drawback of less strength in the crystal is more than made up for with the swathes of soft reflections and distorted Insta-goodness you get from the period love of a plexi, and it sits within a fully brushed bezel with engraved numerals. The dial is exactly what you would expect to find in a hard-working '60s tool watch, simply a minute track and thick lume plots in the standard circle and triangle formation. The veritable minefield of fonts and text has been solved by what has the balanced look of an established brand logo, and a utilitarian anchor that merely underlines the rough and ready charm.
A hand-set in brushed steel is filled with the same beige goodness of dial and bezel-numerals, and Vincent splurged on a bit of colour for the seconds arrow tip. Cohesion and a feeling of balance is what we are left with, and the sense that form over function can prove more potent than gimmicky effects. We've all seen vintage-cool watches where it would have looked great if only… Maybe without both applied indexes and a bright degradé dial, or that flashy sapphire bezel insert encircling a simple printed dial. But whether you pick the rich navy blue, perfect warmth of the almost tropical brown, or the classic black, the omission of superfluous details here creates a sense of harmony.
Theo Mavrostomos, a former Rolex Sea-Dweller 16600 ambassador, who worked for COMEX, the legendary  company specialising in engineering and deep diving operations, for 20 years was certainly smitten by the watch. "I find it very beautiful, sober and classy, and the diameter is perfect, too". Enough said.
The movement under the perfectly plain case back? The solid Seiko NH35A, modified for the non-date use within the BND debut, and frankly a great choice at a 41 hour power reserve, significantly bettering its -5/+20 secs a day, from my own experience. It all adds up to a damn fine piece of  diver's watch, for the money. Let's conclude with a French lesson on the expression less is more: faire mieux avec moins.
The BND Watches MNBLA, MNBLU and MNBRO, price and availability:
The BND Watches MN series come with a colour matched and sand coloured NATO strap with matte silver hardware, and is priced a EUR396, for non-European customers the starting point is EUR330 + Tax. Available from BND Watches here.
Made in partnership with BND Watches. However, the opinions expressed in this article are our own in accordance with our Editorial Policy.