MICRO MONDAYS: 5 of our favourite Dan Henry watches, including the "spectacular dial" of the new 1937
Nick Kenyon
Editor's note: We recently covered the launch of Dan Henry's latest addition to his range, the Dan Henry 1937, a cleanly designed chronograph that looks back to some of the most iconic watches in the category. If we need any more proof that Dan's watches are taken very seriously by all levels of enthusiasts, we need look no further than horological aficionado Mr Eric Wind's personal Instagram account.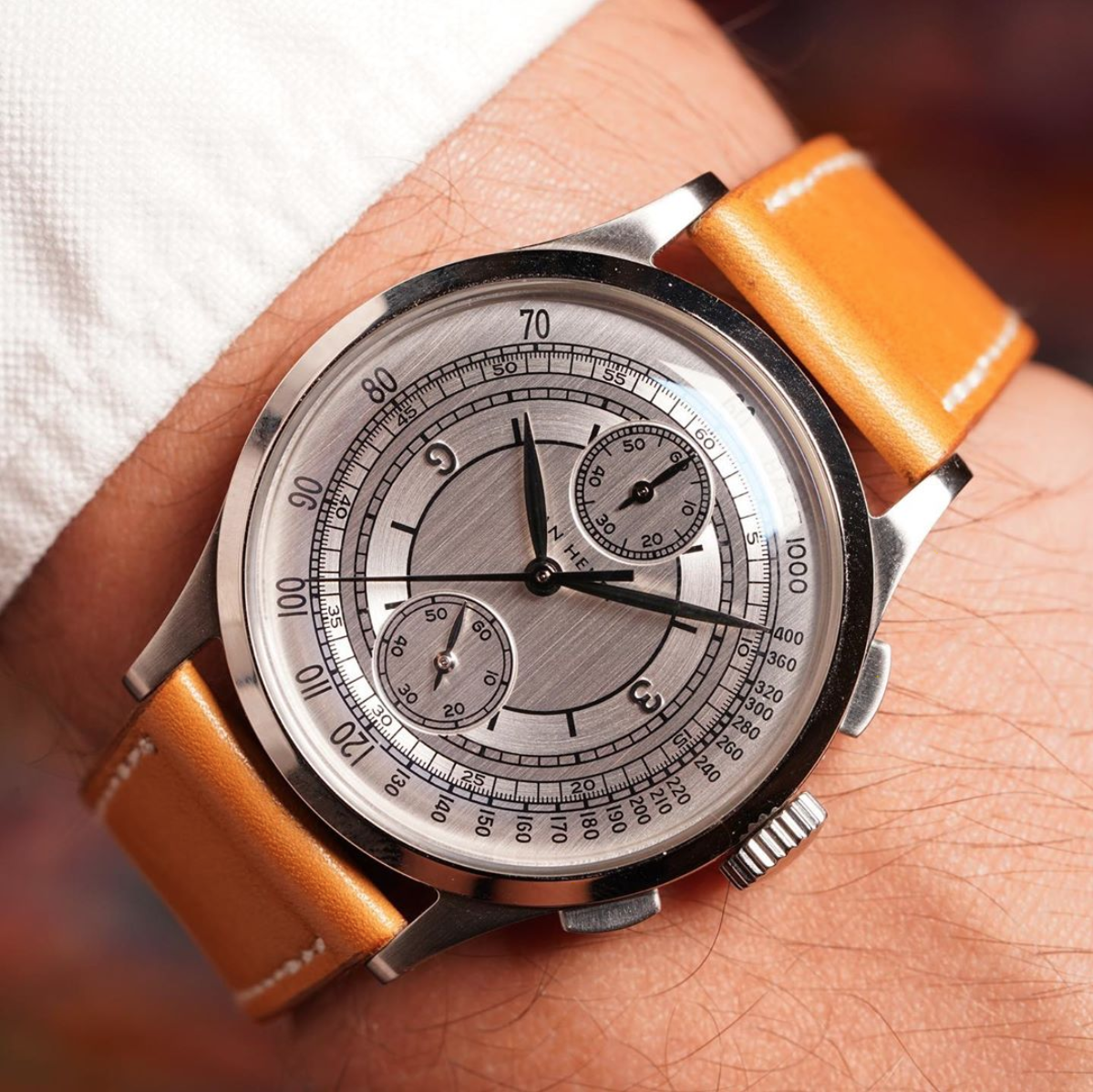 He posted the gorgeous brushed silver dial version of the 1937 (see it below), with the caption, "Just a spectacular dial … Amazing to get a watch this beautiful for only $270." So, the heat is back on. With that in mind, and the pressing need for everyone to get across the DH backstory (it's a seriously great one that iterates in a clever website), we wanted to take a look back at a few of the other remarkably well designed pieces the brand has released over the years, as well as remind ourselves exactly who Dan Henry is as a watch brand. 

To understand Dan Henry, the brand, we first need to understand the man behind it, none other than Dan Henry, himself.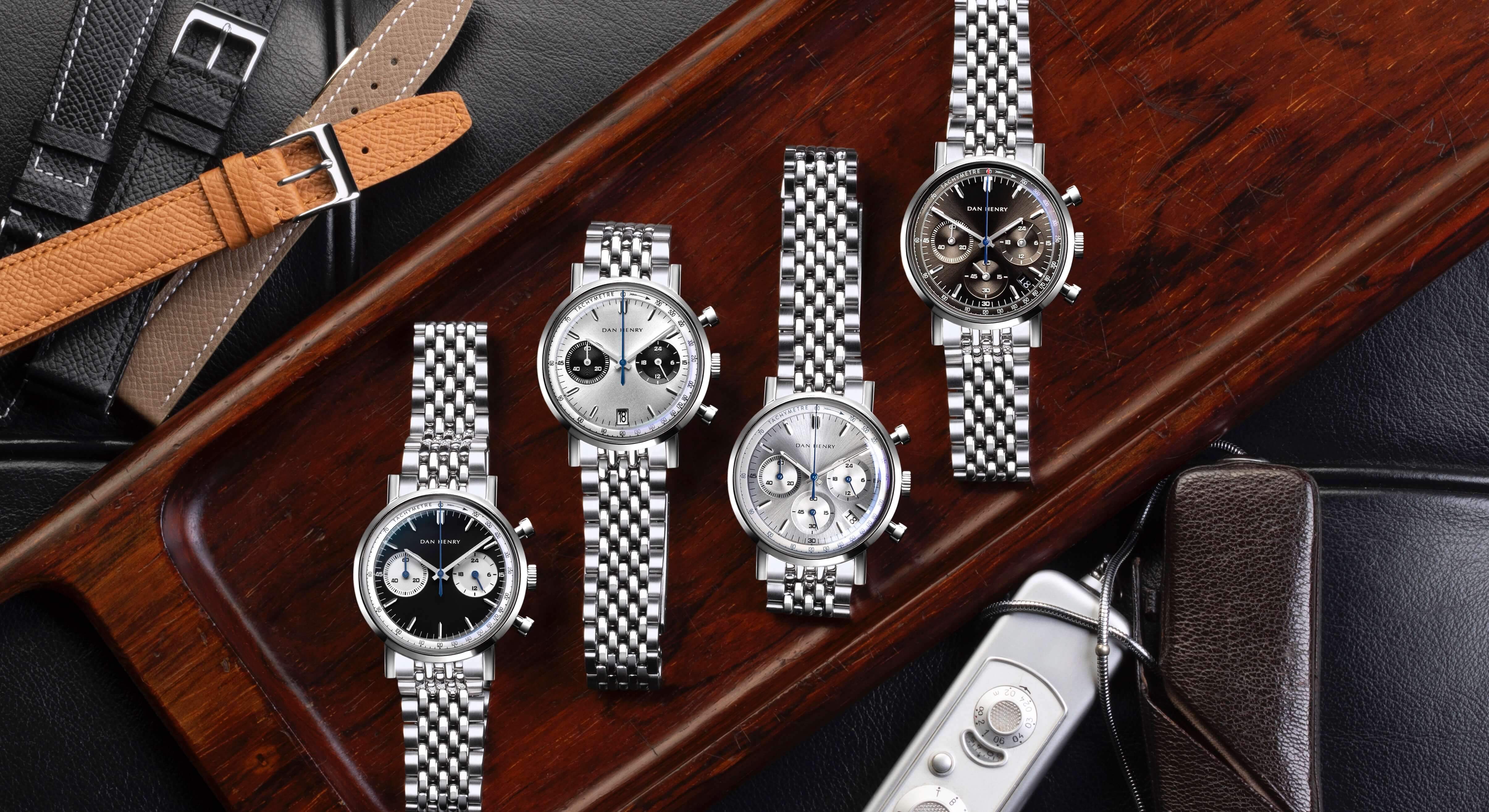 Dan Henry may well be one of the most prolific vintage watch collectors on the planet, and his personal hoard of timepieces stretches well beyond a thousand (it's actually closer to 1600). Among the cornucopia of watches in Henry's collection, you'll find everything from humble vintage Seikos to some of the rarest and most desirable vintage Rolex watches in existence.
Henry credits his gargantuan assemblage of timepieces to two things — being an avid collector of watches from a very early age, and his fascination with mechanically autonomous objects that could function without an external power source … like a watch with an automatic movement. For years, Henry bought and sold watches in his home town of São Paulo, Brazil, and when the internet became a thing in the late '90s, he started selling timepieces via a weekly online mailing list.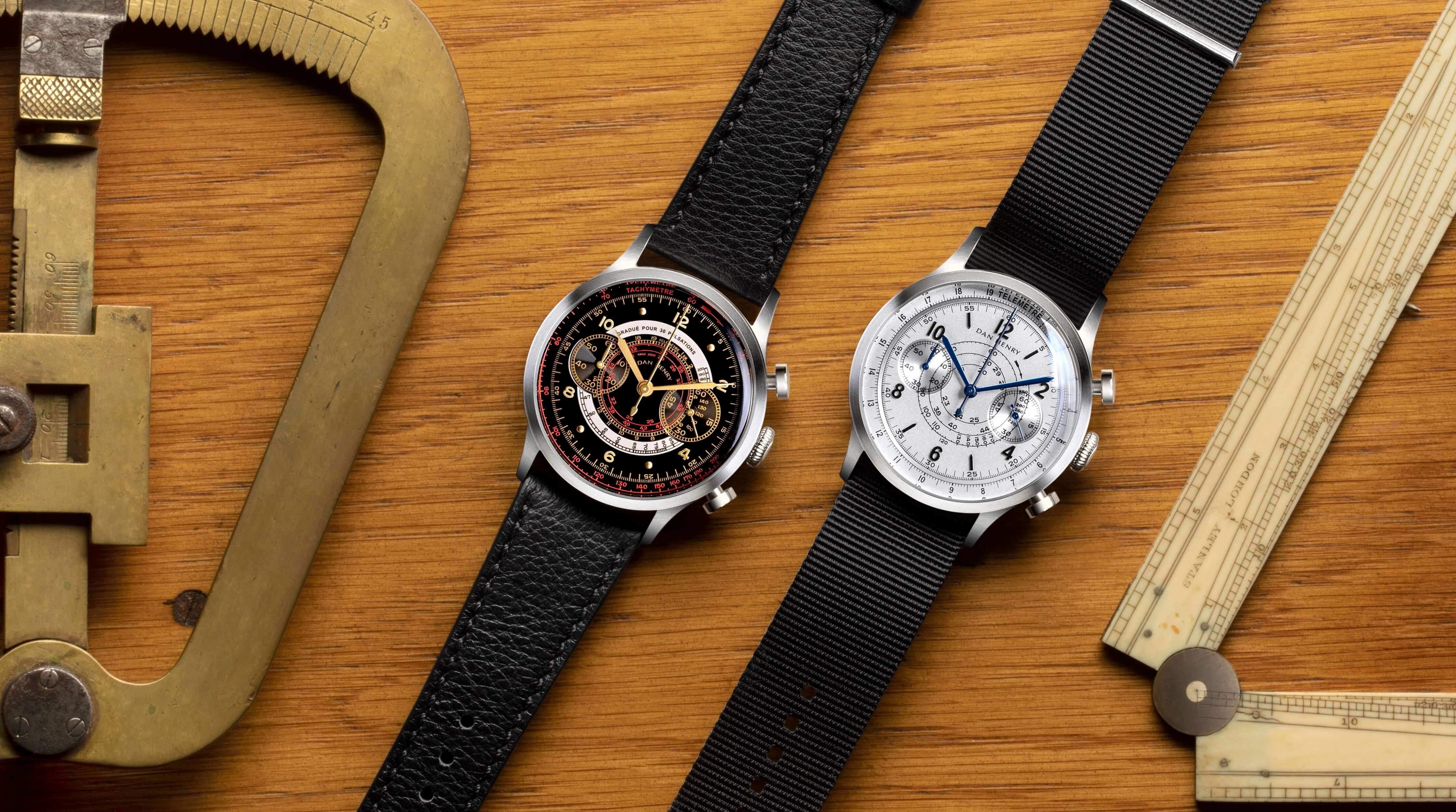 His profile grew rapidly in the horological hemisphere, thanks largely to his social media pages and his website, timeline.watch, which chronicles vintage watches. So, why does one of the world's largest vintage watch collectors start a watchmaking company that creates timepieces with an average price of less than 500 Aussie dollars?
Well, as Henry has described in countless interviews, it's mostly down to the state of affairs in the vintage watch market. Henry has publicly lamented on several occasions the dizzying prices that pieces like vintage Rolex watches, Universal Geneve, etc. now command, and that watch enthusiasts have been completely priced out. And so, Dan Henry Vintage Watches has come to exist, with a simple mission statement: democratise the aesthetics of some of the most iconic vintage timepieces in existence, so that everyone can enjoy them. The other reason is pure practicality. Dan wants to wear this style of watch on the Brazilian streets day in and day out. Would you do that with vintage Rolex worth an apartment?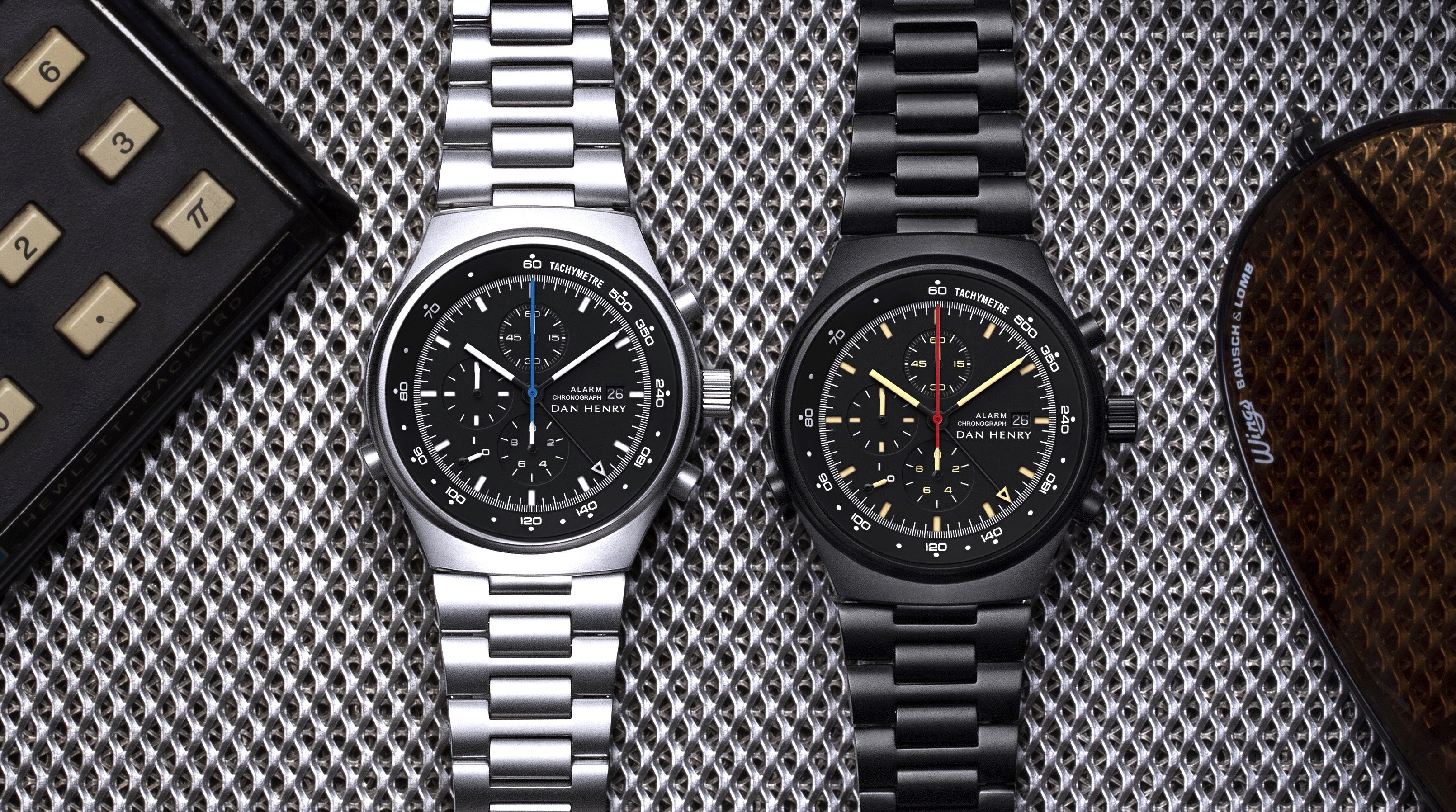 The watchmaker currently offers eight different models, all named for the era in which they are inspired. They include the 1937, 1947, 1962 (a personal favourite), 1963, 1964, 1968, 1970 and 1972. All of the watches are powered by Seiko or Miyota movements, which are either quartz, meca-quartz or automatic, depending on the model, ensuring a high level of accuracy and reliability, which also enables costs to be kept down.
What Henry has done in creating these timepieces is not only magnanimous, it's admirable. Haters are always going to hate, but if you've always wanted a Paul Newman Daytona or '60s Speedmaster but don't have the six figures in the bank required to own one, then a Dan Henry is a great option.
Dan Henry 1972 Chrono Alarm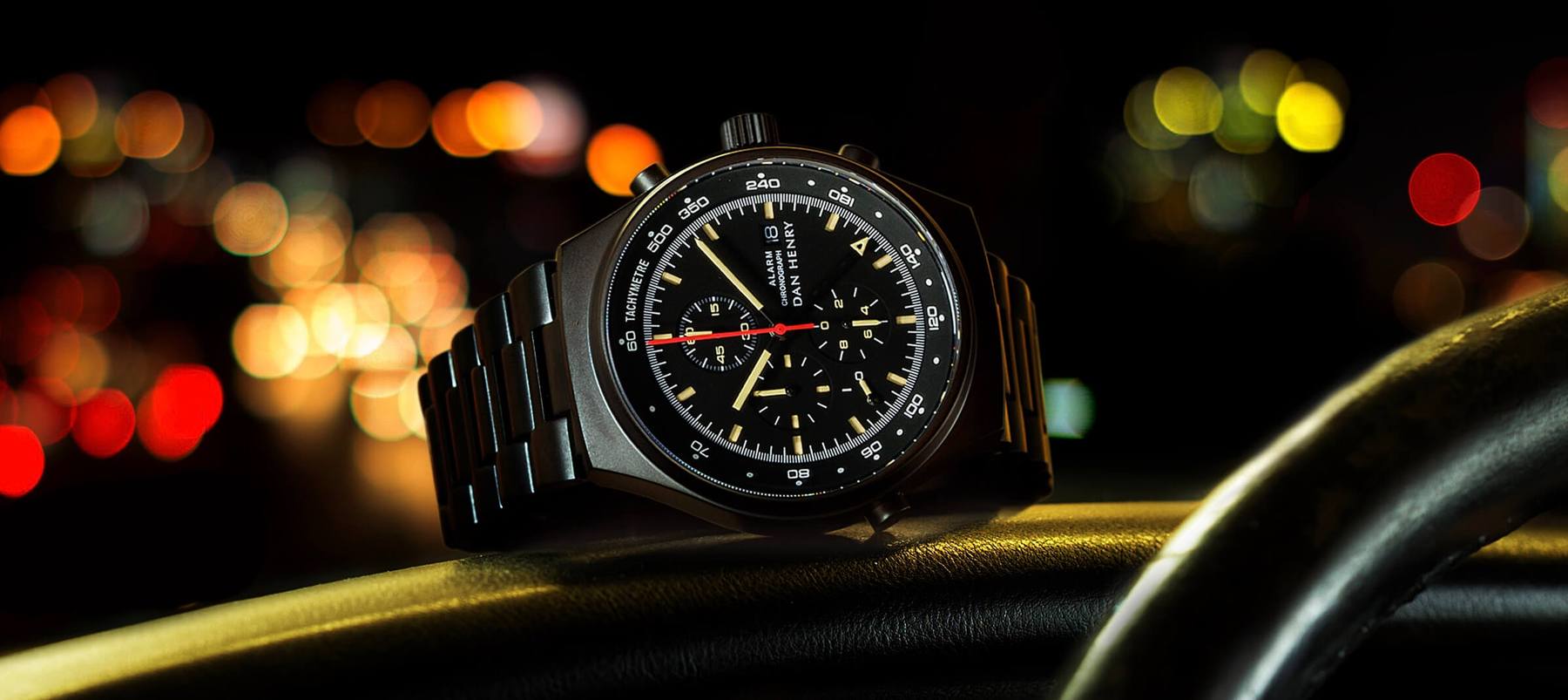 The Dan Henry 1972 personifies the bold and adventurous designs of that decade, finished in a black PVD coating that is super stealthy. The 41mm steel case is as dark as the night sky, and houses a movement that offers not only a chronograph but also an alarm function. Price: USD$350. More details here.
Dan Henry 1970 Automatic Diver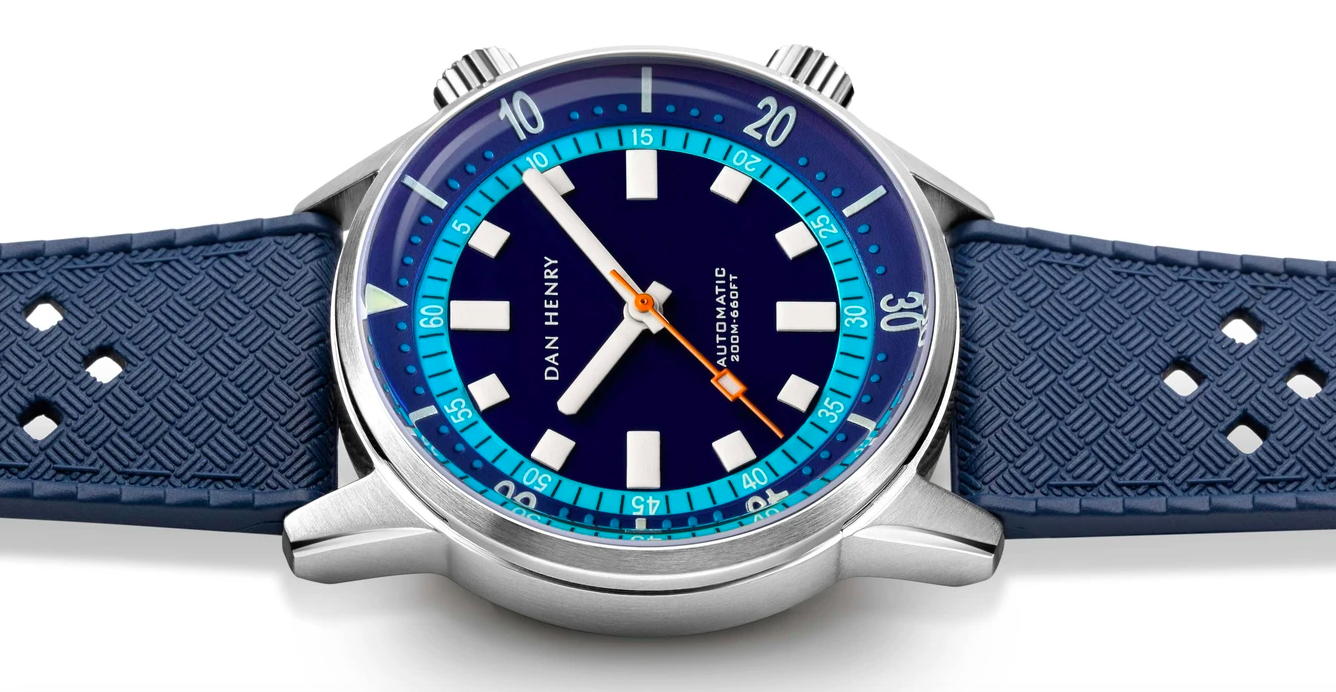 Based on the super-compressor style diving watch cases that were popular in the late '60s and early '70s, this Dan Henry 1970 is beautiful in blue. It is available in a range of different colours, but this blue reference is seriously eye-catching and would look perfectly at home diving in the tropics. The 40mm steel case is guaranteed to 200m of water resistance, and contains the robust Automatic Seiko Caliber NH35, which has 41 hours of power reserve. Price: USD$290. More details here.
Dan Henry 1962 Racing Chronograph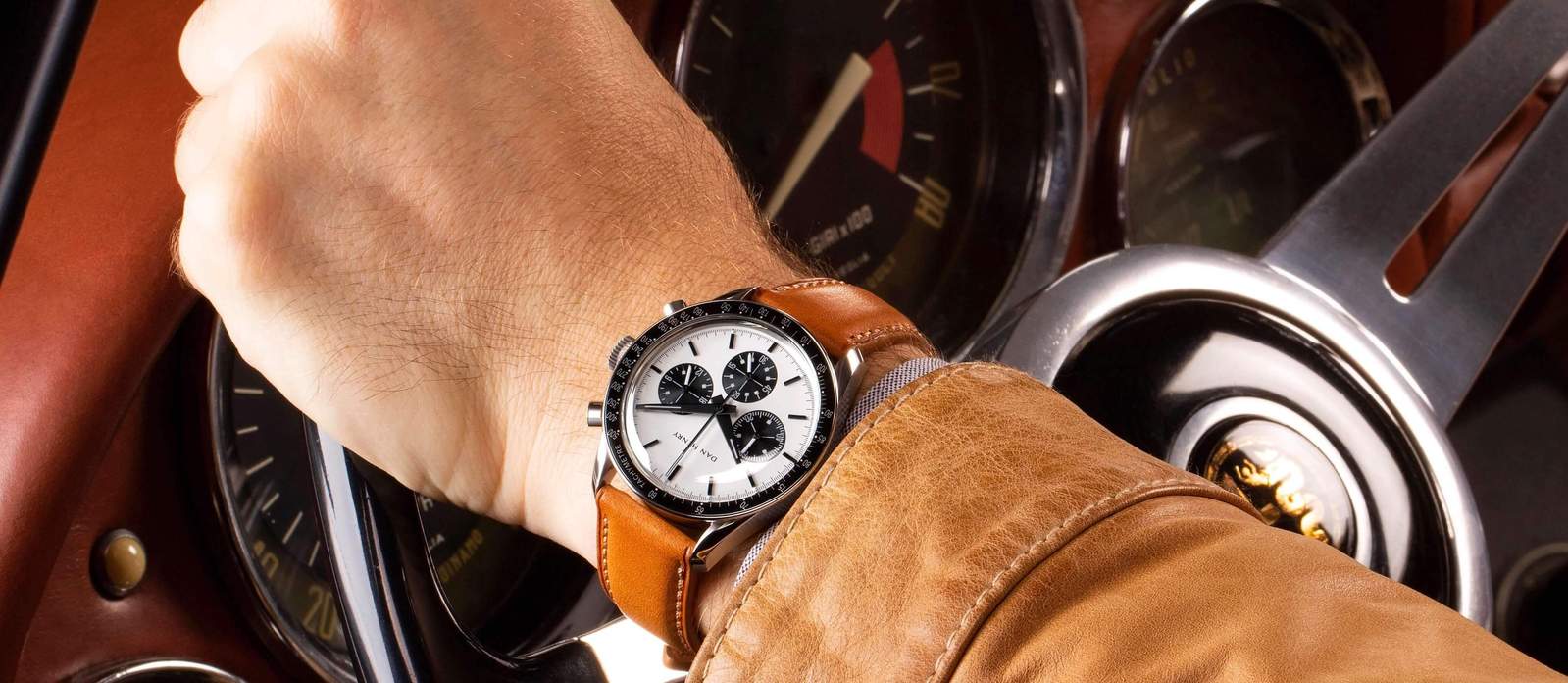 Everyone loves a panda chronograph, which is why many brands offer them in their catalogue. This Dan Henry 1962 panda chronograph is one of the best-looking options on the market at this price point, and features a number of accurate design cues, including 39mm case size, three sub-dials and wonderfully twisted lugs. Price: USD$270. More details here.
Dan Henry 1964
Gran Turismo Chronograph
You will have noticed by now that Dan Henry loves a well-balanced chronograph, and the Dan Henry 1964 is based on a design from the golden age of motorsport. This slate grey bicompax dial stays well under the radar, but at close inspection reveals richly brushed detail and a blue seconds hand. Price: USD$260. More details here.
Dan Henry 1937
Dress Chronograph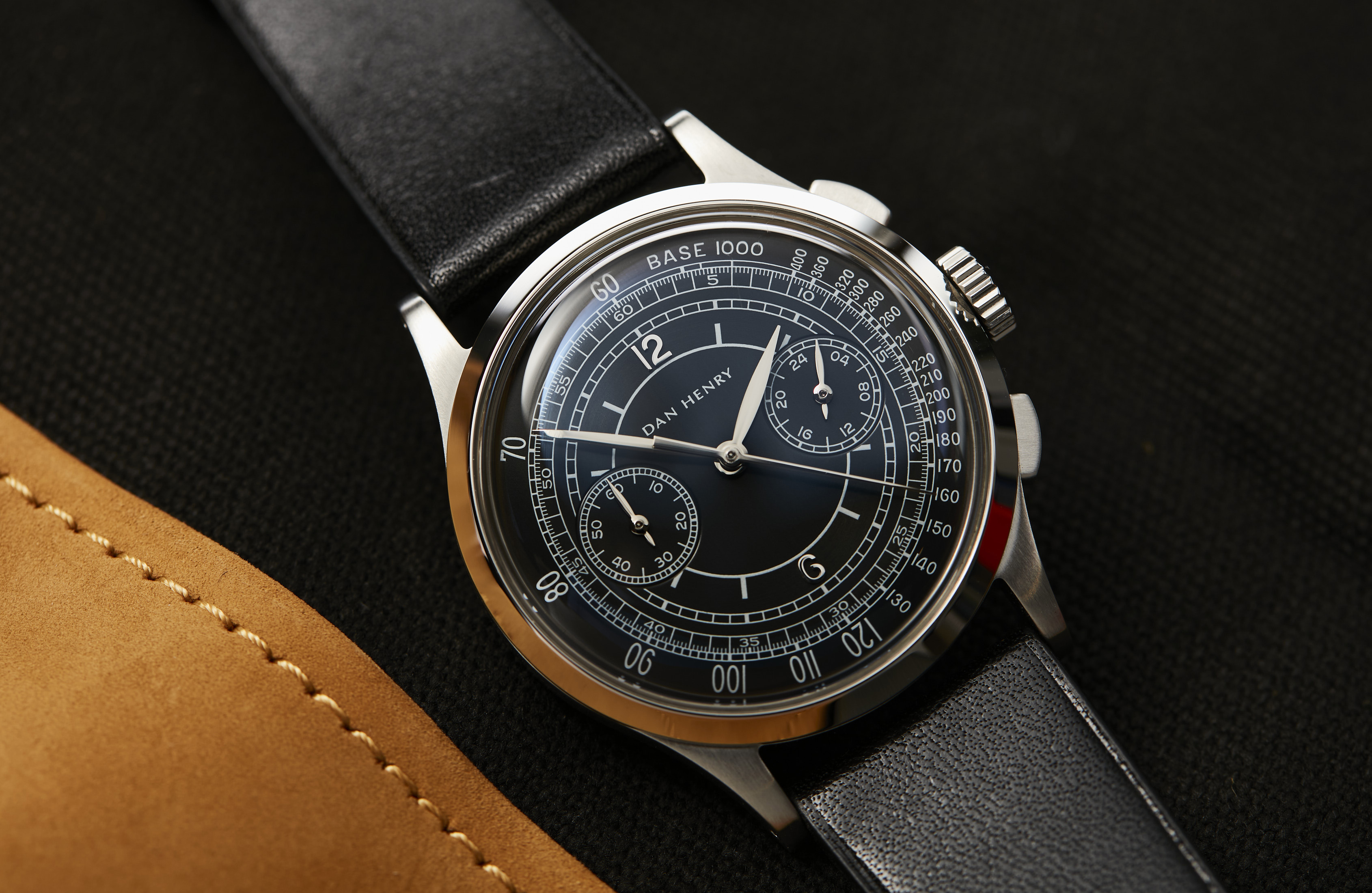 Who could forget the latest horse in the Dan Henry stable? Drawing inspiration from iconic historical references such as the Patek Philippe Ref.130, the Dan Henry 1937 Dress Chronograph is one of the most elegant watches from the brand ever. Price: USD$270. More details here.