Rolex Datejust Michael Jordan gifted his personal security guard up for auction, current bid under $3K
Zach Blass
Earlier this year, the amazing docu-series from ESPN & Netflix The Last Dance gave viewers an intimate look into the dynasty, the mind and the life of Michael Jordan, his Bulls teammates, and the staff around him. If you have not seen it yet, I highly recommend it, as even those who are not basketball fans will love the insight it provides into one of the most legendary athletes of all time.
Throughout the series, it becomes very clear how close Michael Jordan was to those around him. He either loved or hated you, with no in between. One individual he clearly had affection for was his personal security guard John Michael Wozniak, a former narcotics officer who served as Jordan's personal security guard for 20 years – so much so that Michael Jordan gifted him a Rolex Datejust.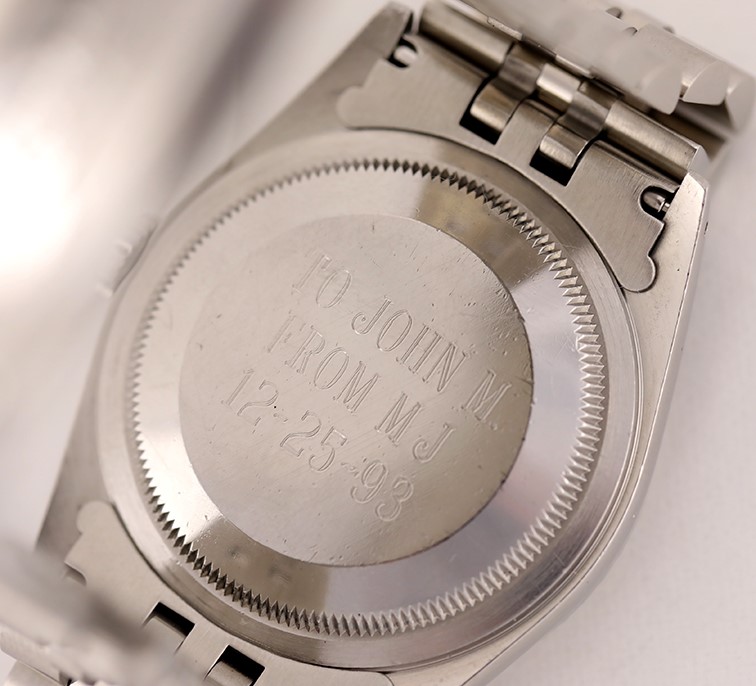 Anyone who has ever been in a team locker-room knows that shenanigans ensue in between training or even in the hours before/after a big game. MJ, a lover of all things competitive and gambling related, would never miss an opportunity to make wagers with his peers both on and off the court. Not many people can say they beat Michael Jordan at anything, but during a game of possibly Jordan's own invention, John Michael Wozniak managed to pull out the win – and you can tell how friendly the pair were when Wozniak does a cheeky shrug (reflective of Jordan's own behaviour on the court) when he wins.
John Michael Wozniak was a personal security guard for Michael Jordan.

He beat MJ in a game that he probably made up (we need to know the name of this game) and then he does the "MJ shrug". What a legend#TheLastDance pic.twitter.com/2mDqKSbaUr

— Taylor Ringold (@TaylorRingold) May 4, 2020
You may ask yourself how and why MJ took the time to play around with stadium staff, but the truth of the matter is Jordan's popularity and persona became so large that it became harder and harder for him to spend time in public – instead opting to stay within a circle of trust comprised of people he knew.
Unfortunately, John Michael Wozniak passed away in January, three months before The Last Dance made it to air. According to the NY Post, his family's estate has now decided to put a few items he received as gifts from the greatest basketball player of all time up for auction. For us watch lovers, the most notable lot includes a Rolex Datejust gifted to Wozniak for Christmas in 1993. The watch is stainless steel, with a less common engine-turned bezel, and is paired appropriately with a jubilee bracelet. The most distinguishing feature of this watch is the engraving found on its caseback: "To John M., From MJ, 12-25-93". The Datejust remains in very good condition, which conveys just how precious Wozniak felt this gift was.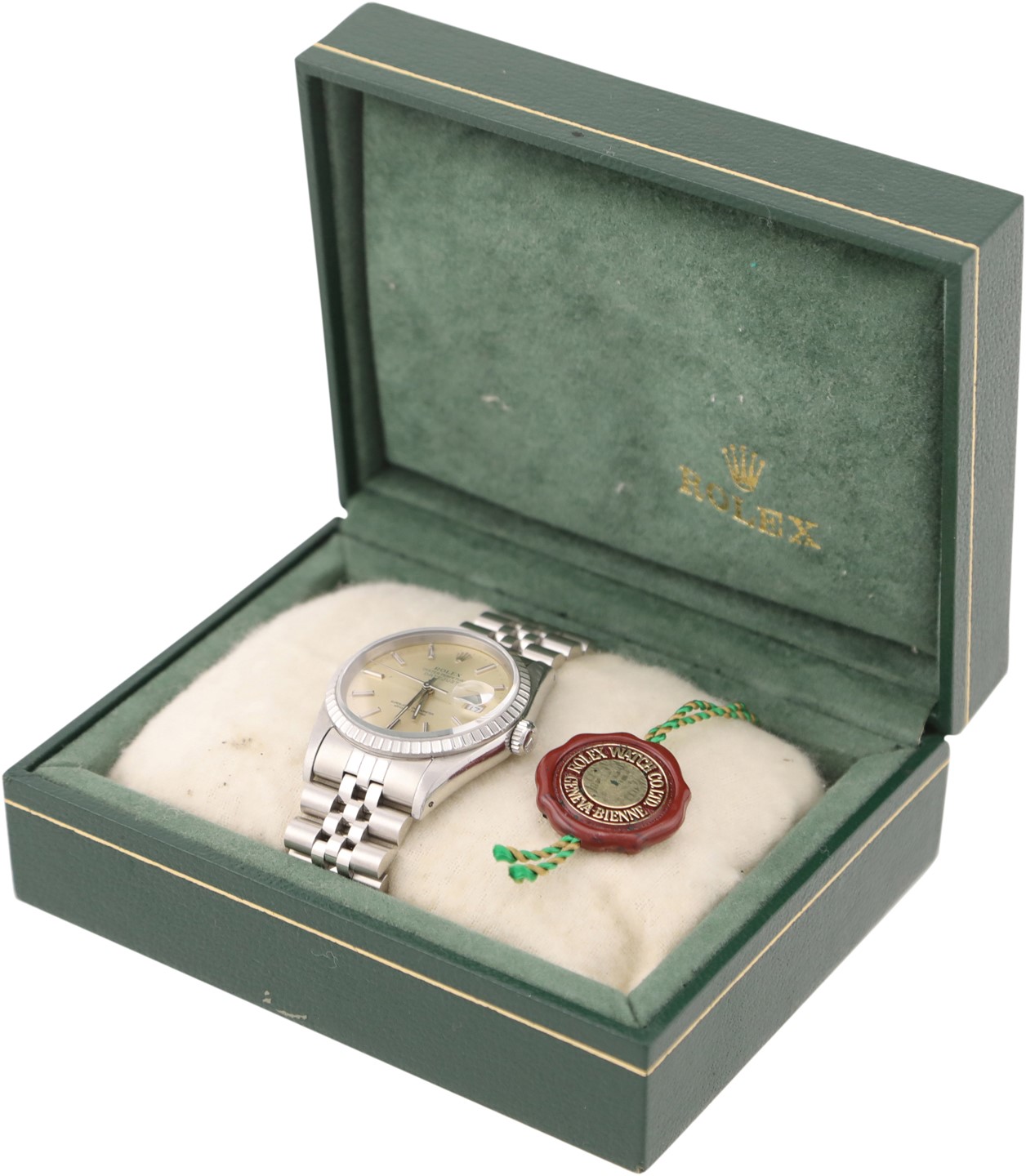 The watch is available to bid on now through the Leelands Auction website, and currently stands at $2924 USD. The auction has quite some time remaining, ending on December 11, so it would be fair to assume the price will climb higher as time goes on. All we know is it is definitely worth keeping an eye on.