Michael Caine in Get Carter demonstrates the timeless cool of a Rolex Day-Date on a brown leather strap
Luke Benedictus
Named as Quentin Tarantino's favourite British film, the gangster classic Get Carter turns 50 this year. It follows Michael Caine as Jack Carter who travels to Newcastle to avenge his brother's death and winds up single-handedly taking on the local mob. Directed by Mike Hodges, Get Carter proved a controversial film at the time with its graphic depictions of phone sex and methodical violence. Spiked with flashes of dry humour, the overall tone is pessimistic and as black as Carter's Aquascutum trench coat .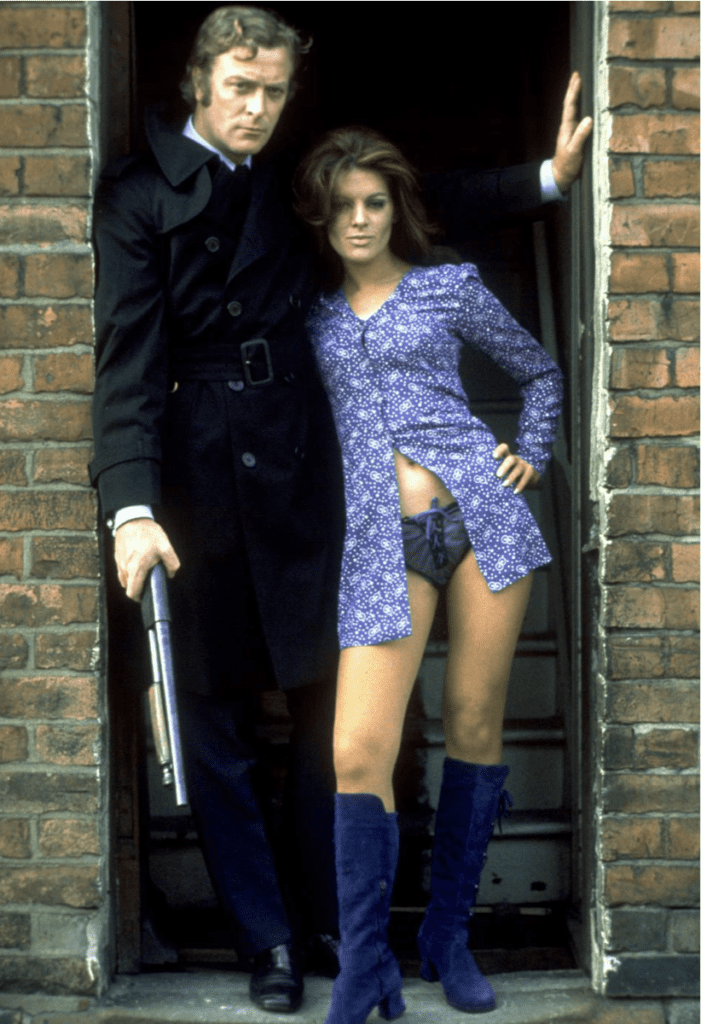 Carter, our cockney anti-hero, is tough, self-assured and remorseless. He can more than handle himself as he demonstrates in a classic scene where a hapless mobster squares up to him. "You're a big man, but you're in bad shape," Carter says calmly. "With me it's a full-time job. Now behave yourself."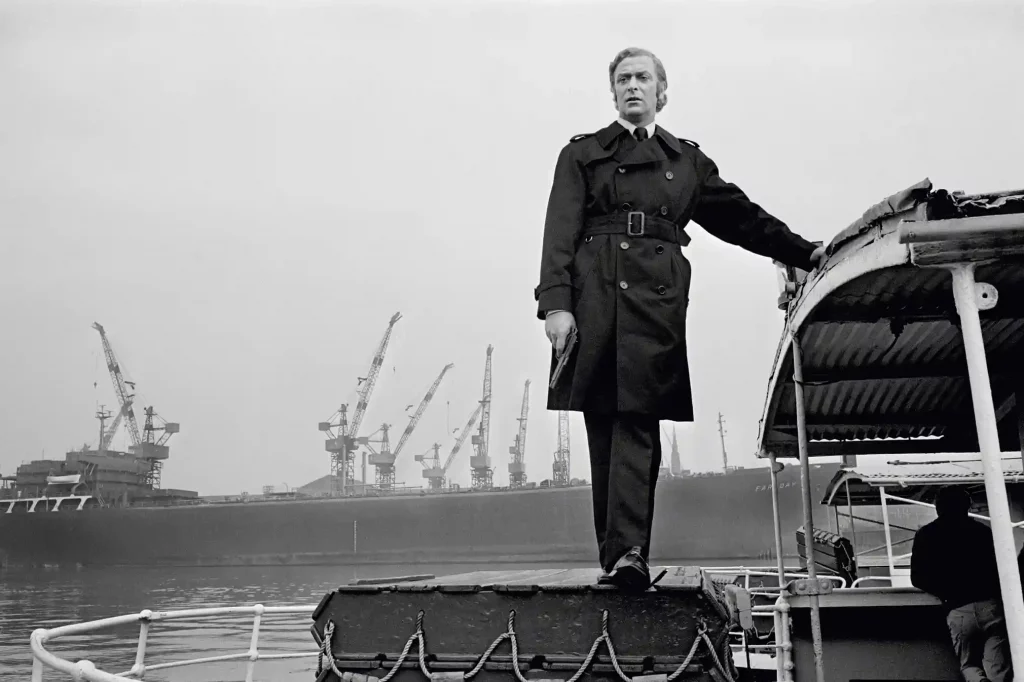 But Caine's character isn't just some dead-eyed heavy who's armed with a pistol and a permanent frown. He's also a man of refined taste, whose girlfriend is Britt Ekland and who insists on drinking his pint "in a thin glass". That the film opens with Carter travelling north on a train and reading Raymond Chandler's Farewell My Lovely hints that he's not some brainless goon. His aesthetic sensibilities are also clear from the way he's always imperiously presented in a mohair-wool, navy three-piece from cult Savile Row tailor Douglas Hayward – the suit often concealed beneath the aforementioned trench. And on his wrist, nestling beneath his oversized cufflinks, is a Rolex Oyster Day-Date ref.1803 on a brown leather strap.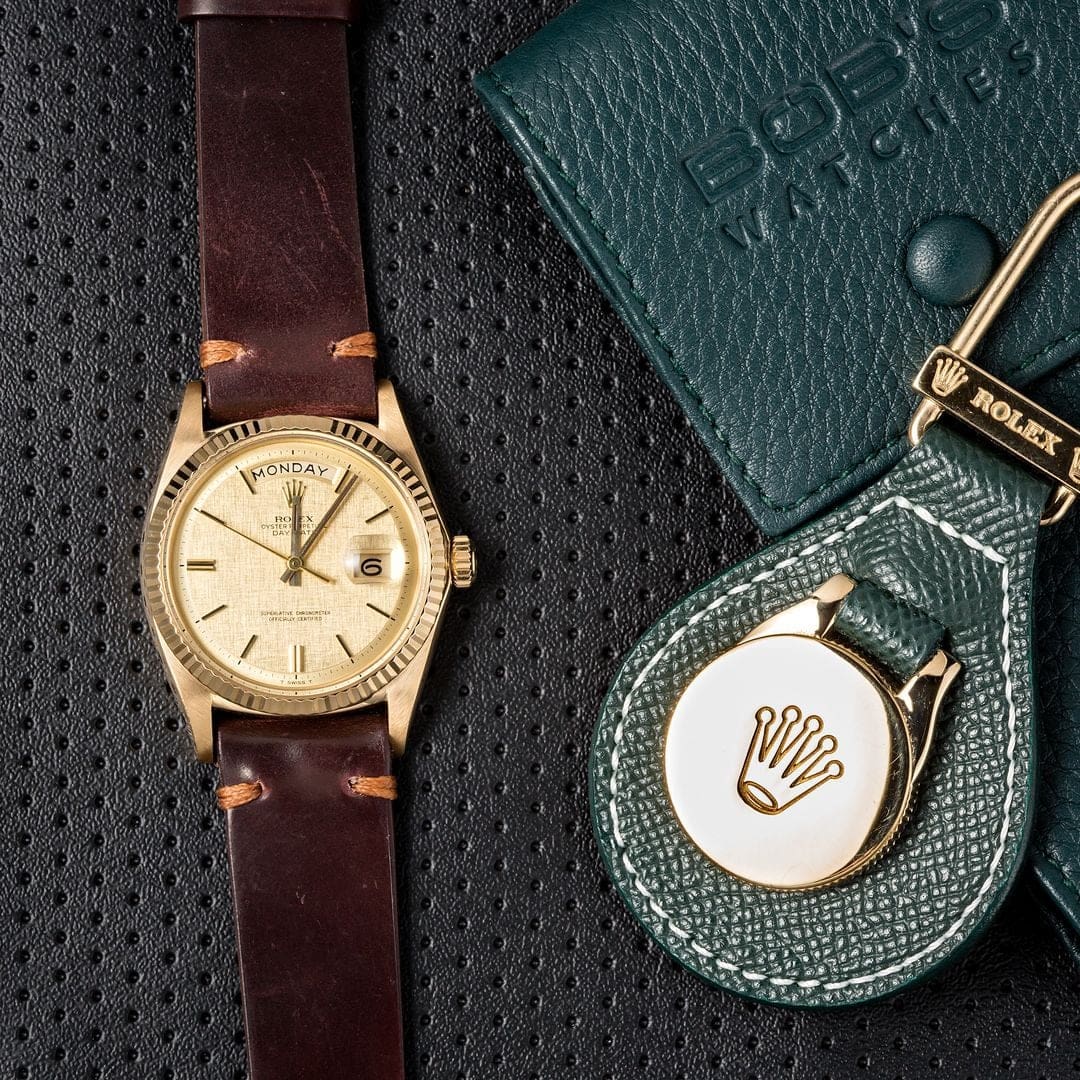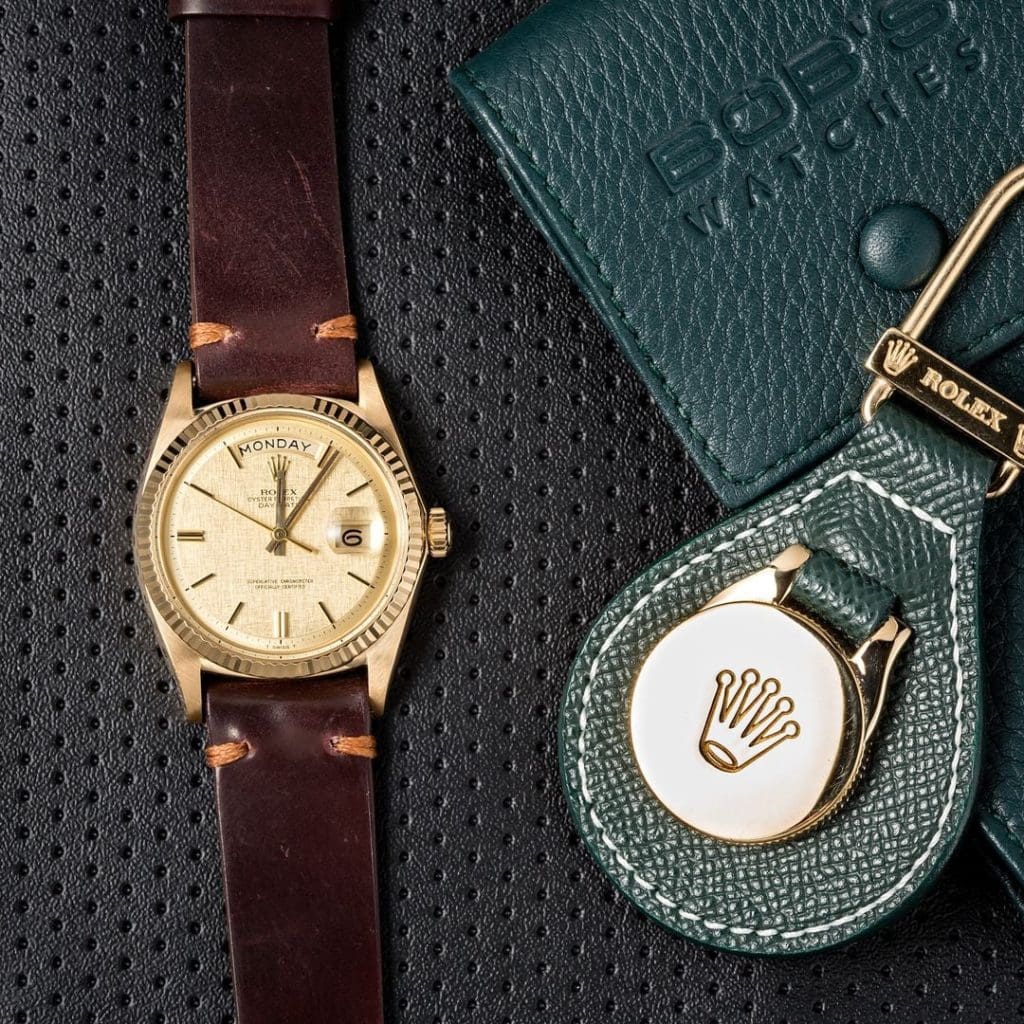 I'll delve into this fluted-bezelled beauty in just a second. But first a quick work on why these details stand out. There's a pejorative saying in England: "it's grim up north" and the Newcastle of Get Carter feels almost apocalyptically bleak. It's a grey world of toothless old men in dead-end pubs, rundown snooker halls and grimy bookies steeped in quiet desperation. Set against all this interminable dankness, Carter's sartorial flair truly gleams.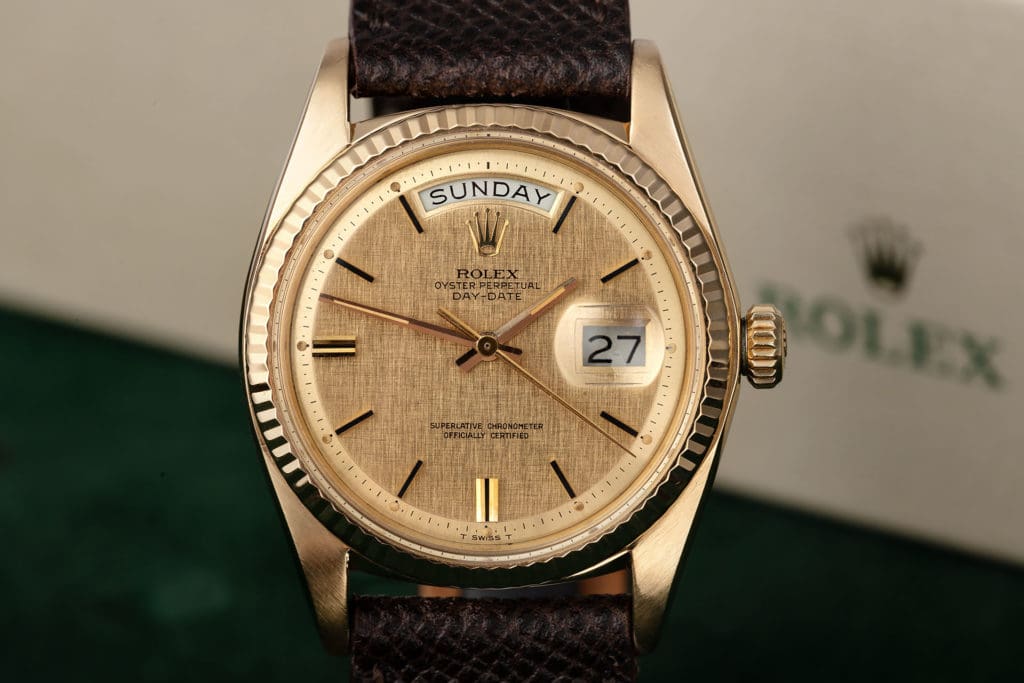 For watch lovers, that is reflected by Carter's wristwear. Released in 1958, the Rolex Day-Date ref. 1803 was the brand's third iteration of the classic model and included the souped-up 1500 series movement. Compared to later incarnations, it's notable for a couple of period details including the acrylic crystal and the "pie pan" dial in which the outer edge of slopes downwards – a look that today is firmly associated with vintage pieces.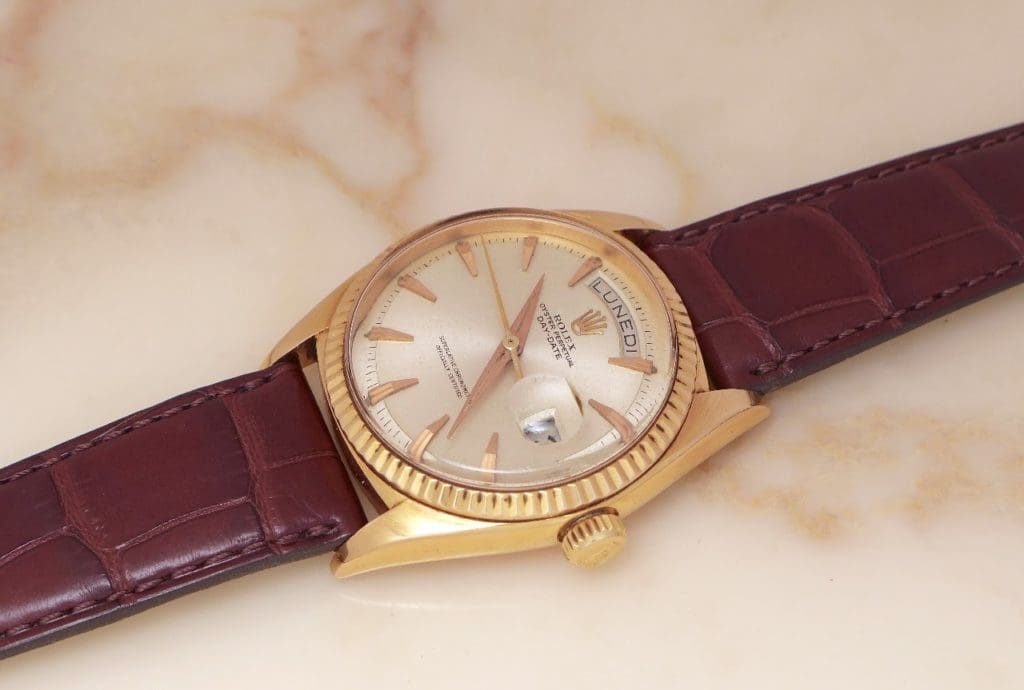 That Carter wears the 36mm on a leather strap also feels right. Obviously, the Day-Date is often seen on a President-style bracelet and has been favoured by lots of fictional criminals from Ron Perlman in Sons of Anarchy to Sean Wallace in Gangs of London.  Yet by plumping for a brown leather strap, Carter's choice is far more in synch with his tailored get-up that, although pathologically considered right down to its high-notched lapels, is ultimately unobtrusive. A Rolex on a gold bracelet is much more of a conspicuous statement and, while Carter is hardly a meek character, he's not some larger-than-life Scarface villain.  Nevertheless, with its solid gold case and linen dial, the Day-Date remains a watch for a man who clearly appreciates the finer things in life. He just happens to do so while touting a double-barrelled shotgun.