Three men apprehended for robbery of a Richard Mille RM 11-03 in Beverly Hills
Zach Blass
Back in March, we covered the story of a horrific watch theft in Beverly Hills California where a Richard Mille robbery occurred leaving an undisclosed women wounded by a firearm. Shay Belhassen was targeted for his RM-11-03 Flyback Chronograph in rose gold, a watch worth $500,000, while dining with a female companion at celebrity hotspot Il Pastaio. According to NBC Los Angeles, three men have been apprehended by the police and each have been charged with one count of conspiracy to interfere with commerce by robbery.
NBC Los Angeles explains: "The suspects, identified by authorities as members of the Rollin' 30s Crips gang, were arrested Tuesday on a federal criminal complaint alleging they committed an armed robbery March 4 at Il Pastaio restaurant. One customer was held at gunpoint and another was shot in the leg."
After months of investigation by the LAPD and the FBI, they were finally able to track down the criminals through surveillance video, cell phone records, and DNA found on the victims clothing.
While it is nice to know these men were finally caught, Belhassen's Richard Mille has yet to be recovered – with his $50,000 reward still in effect for anyone who can provide information that leads to the return of his precious timepiece. More importantly, no update was given on the status and health of Belhassen's companion. We can only hope she has made a swift recovery in these passing months, both physically and mentally.
The original story can be found below for further details on the incident in March.
Rare $500K Richard Mille RM 11-03 stolen at gunpoint in Beverly Hills, owner offering $50K reward for its return
Unfortunately, yet another theft has shaken the watch world. As luxury items, it's no secret these coveted and pricey items can become targets for thieves with criminals standing to make a lot of money if they quickly offload the stolen items. The New York Post, among a host of other news outlets, reported that jewellery store owner Shay Belhassen was robbed at gunpoint last week. The target: his rare Richard Mille RM 11-03 Flyback Chronograph in rose gold worth $500,000.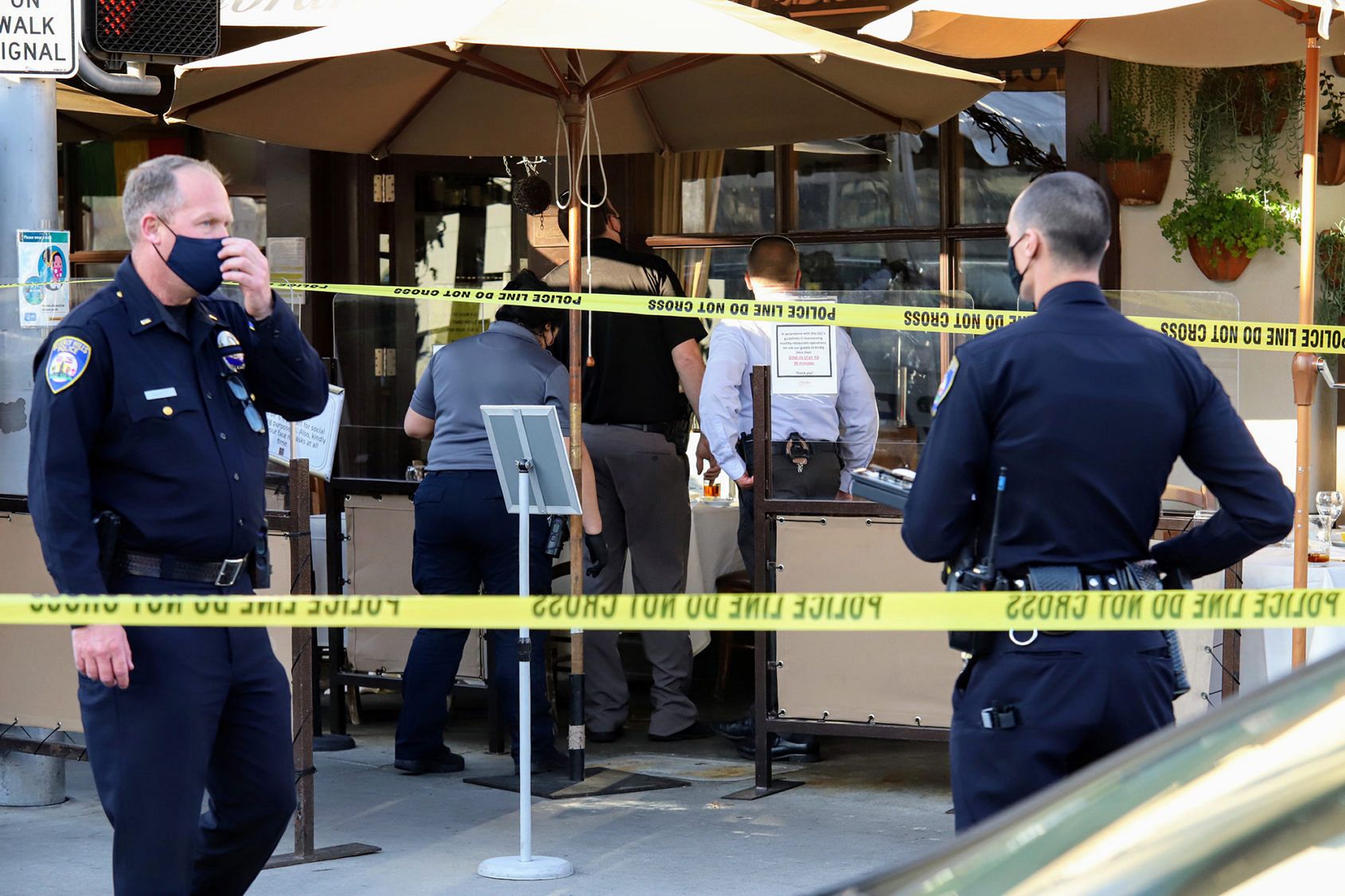 According to reports, Belhassen was dining with an undisclosed woman at the restaurant Il Pastaio, a celebrity hotspot in Beverly Hills. As they were enjoying their meal in the late afternoon, three men in hoodies approached their outdoor dining table from behind – ambushing Belhassen in an attempt to swipe his Richard Mille RM 11-03 Flyback Chronograph.
"One of them ran and pulled a gun from his jacket pocket, grabbed me from the back of my chair, choking me and putting a gun to my head," Belhassen said in an interview with the Los Angeles Times. "His two friends — one of them is yanking my hand and the other is yanking at my watch."
Belhassen managed to grab the gun with both hands and proceeded to try and wrestle one of the men to the ground. In the ensuing struggle, four shots were fired – one of which hit the leg of the woman he was dining with. The thieves eventually managed to get the watch off his wrist and escape. Belhassen's dining companion was taken to hospital with non-life threatening injuries.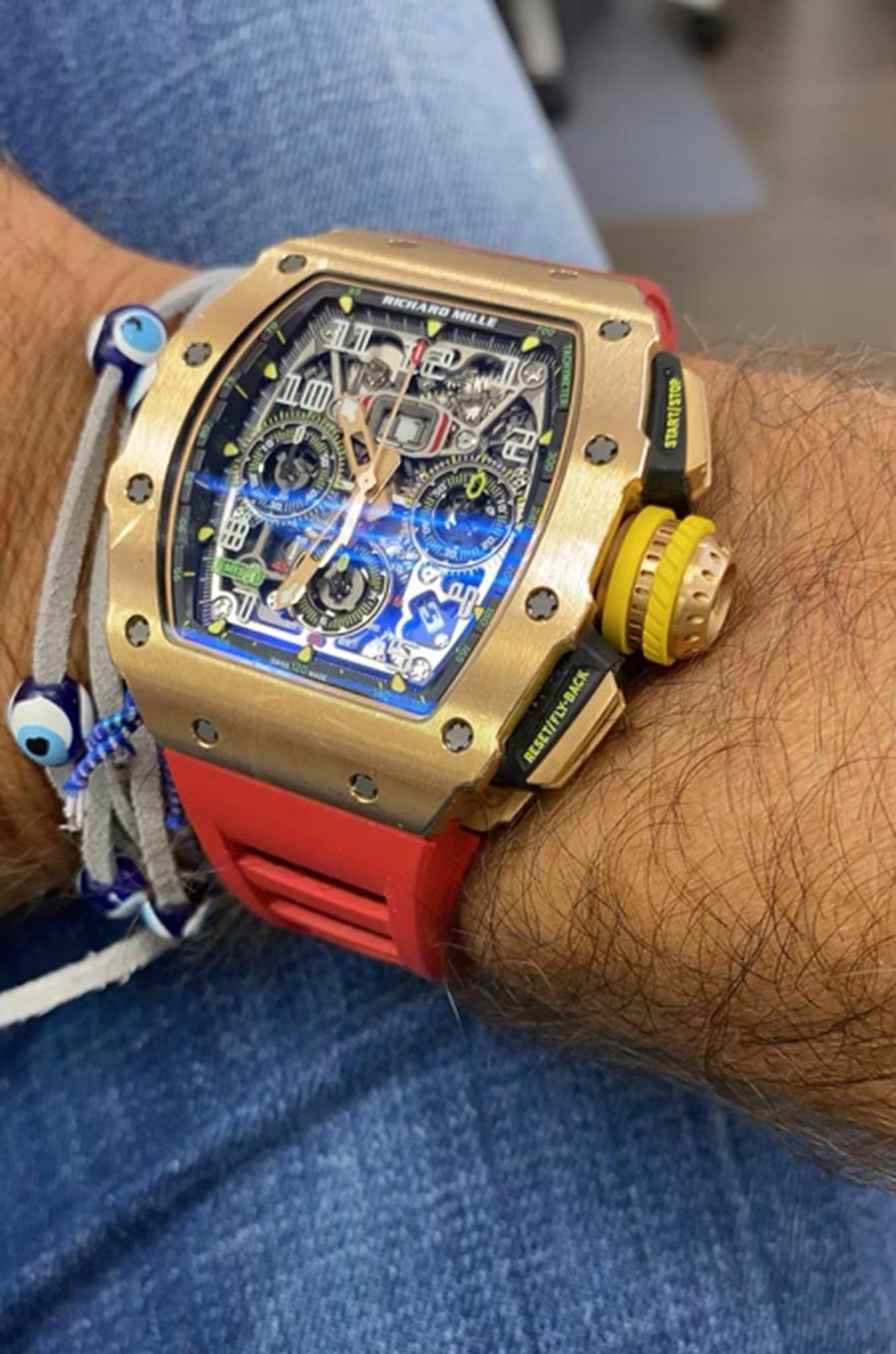 Understandably, Belhassen is now keen to reclaim his rare Richard Mille RM 11-03. He has offered a $50,000 reward to anyone who can provide information that helps bring about the return of the watch.
Hopefully, the wave of coverage the theft has received will make it impossible for the thieves to offload the watch quickly on the second-hand market. Belhassen explains to the LA Times, "It's a very rare watch, so whoever is going to be offered it is going to know they are being offered stolen stuff."
Belhassen is also saddened because while the media has amply covered this robbery, he points out that many other similar incidents in the area have received consdierably less attention.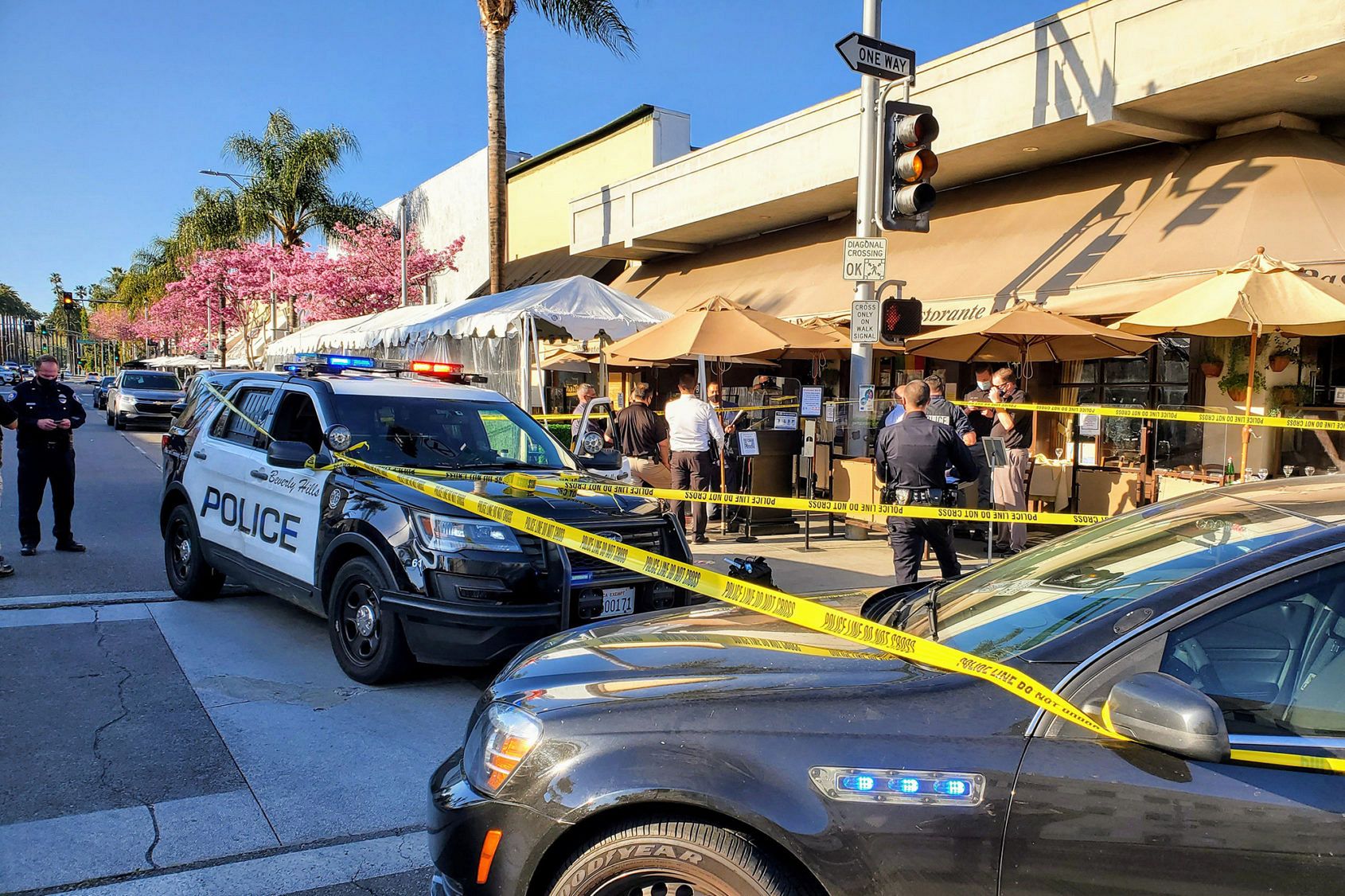 A watch robbery in the middle of the day in which an innocent bystander is shot is clearly a shocking event. But as watch culture expands into the mainstream with celebrities wearing conspicuous watches and even giving them shout-outs in their social media content, the awareness of their existence and value grows. One consequence of this is that people become more and more aware of how much money these small and precious items can bring them.
It is truly a shame that collectors who buy high end watches have to fear wearing them – in broad daylight in a populated area no less. While some may question whether or not it is a good idea to wear such items publicly, victim blaming is not the answer here. We can only hope the Richard Mille RM 11-03 makes a safe return to Belhassen's wrist and that his companion makes a swift recovery.