EDITOR'S PICK: Mark Cavendish is gunning for Tour de France glory with a Richard Mille on his wrist
Time+Tide
Editor's note: A few months ago Mark Cavendish was contemplating retirement. Last week, he won the 32nd Tour de France stage of his career at Châteauroux and now Eddy Merckx's record of 34 Tour stage wins is in his sights. All of which, we reckon, is a good reason to revisit this story about the 36-year-old cyclist's penchant for Richard Mille.
Mark Cavendish is arguably the greatest cycling sprinter of the modern era. But despite having a little less speed in his legs than he once did, his change of teams to Deceuninck–Quick-Step has sparked much excitement among cycling fans. As both a cycling nerd and watch enthusiast, today I got even more excited when I saw his Instagram story during a training ride with new teammate Julian Alaphilippe. Why? Because they were both wearing their Richard Milles.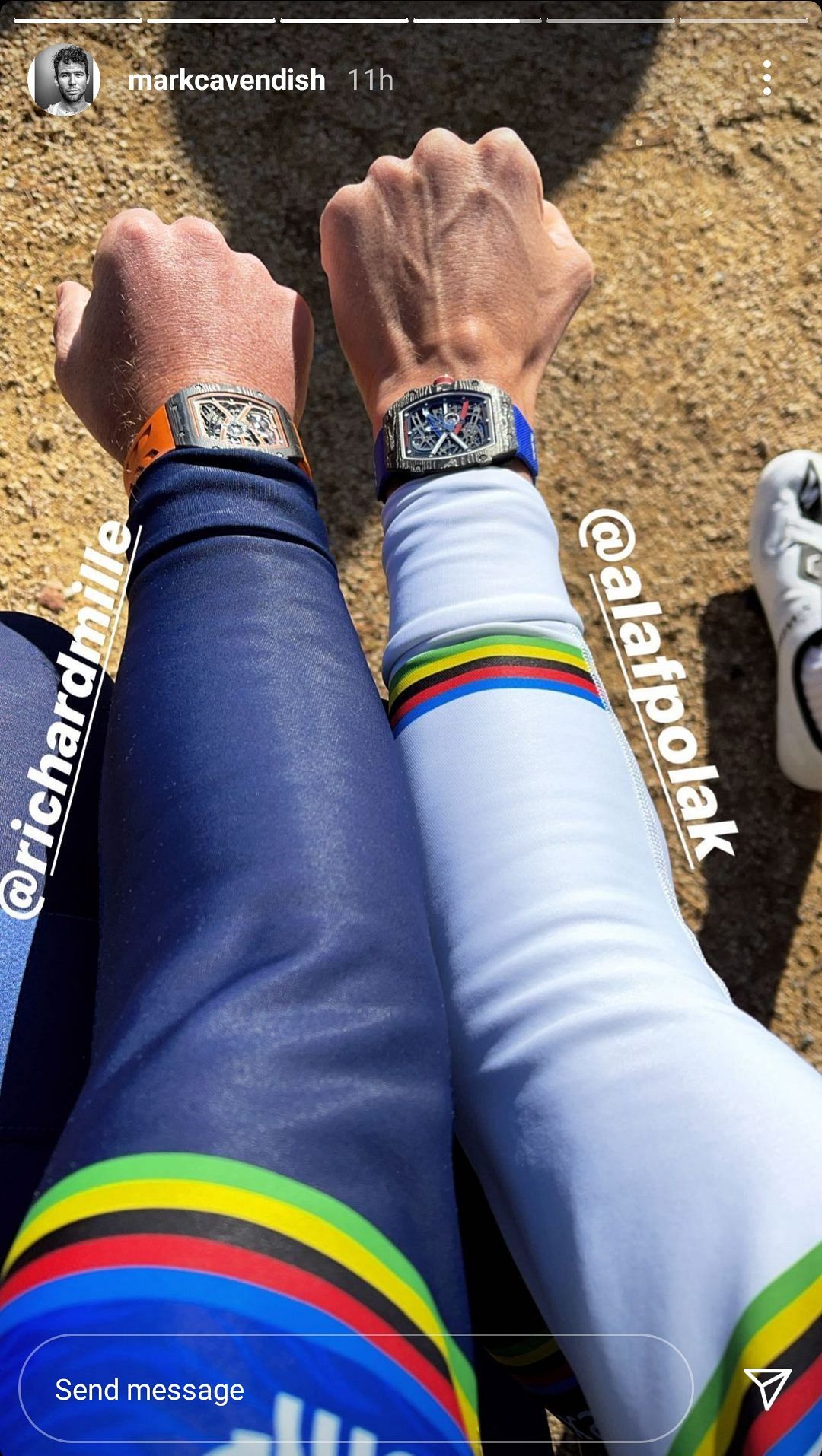 Alaphilippe came to our attention late last year during the delayed edition of the 2020 Tour de France, when he was spotted cruising along mid-race with a AUD$168,000 RM 67-02 on his wrist. Like Richard Mille himself, Alaphilippe is a Frenchman and one of the more recent athletes to join the select group of RM-wearing sportsmen.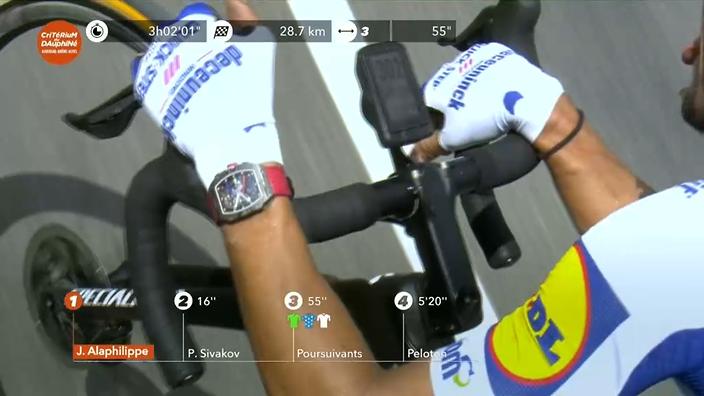 Mark Cavendish has been a part of the Richard Mille stable for a number of years now, a well suited athlete to wear such a technically advanced and robustly built watch while racing. Cavendish will begin his 15th season at the highest level of cycling, and has one of the most impressive race resumes on the planet.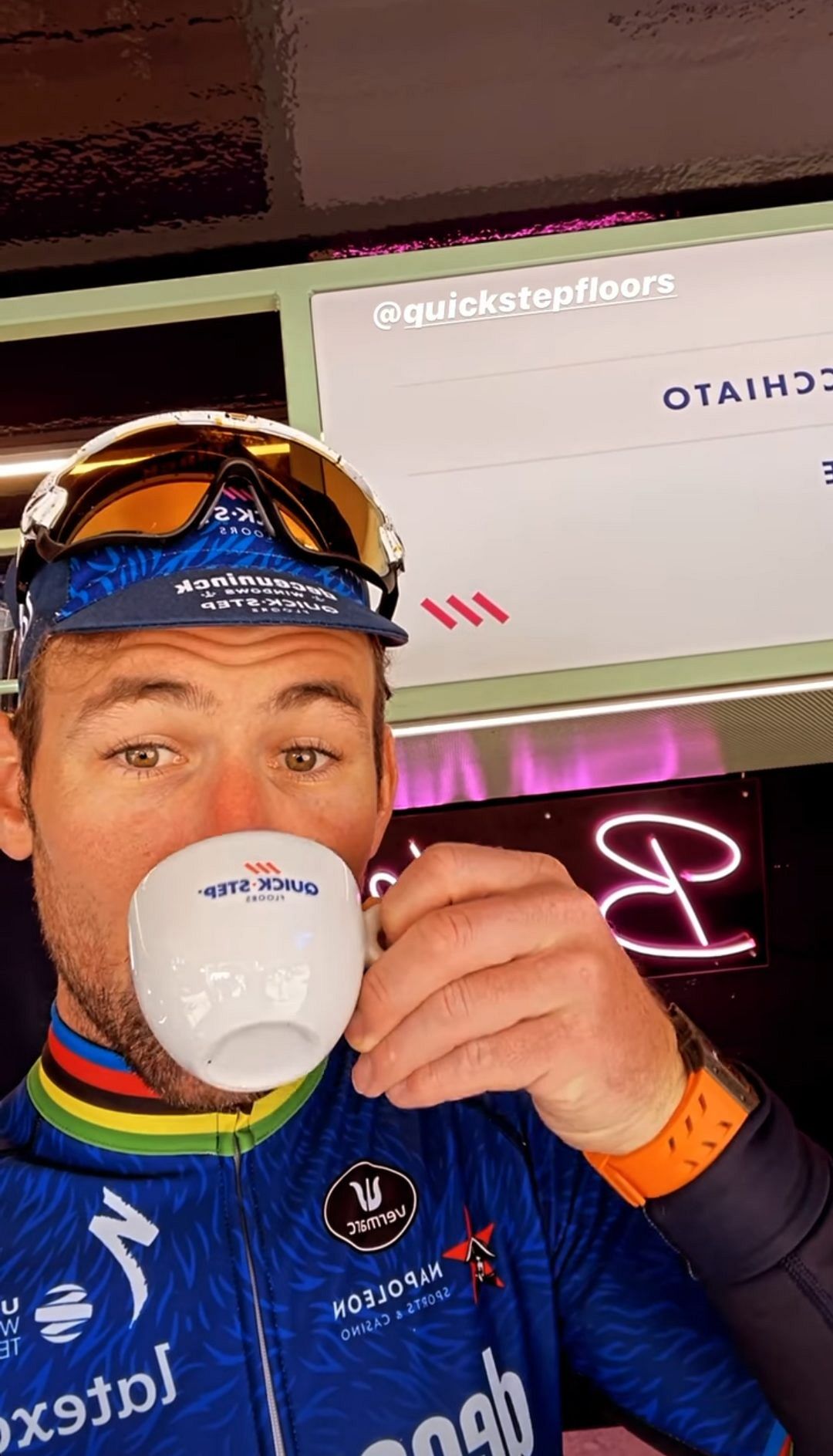 The 36-year-old has 32 Tour de France stage wins to his name (the second most in history). He has been a World Champion on the road, as well as the track, and was also a winner of the cycling monument Milan-San Remo.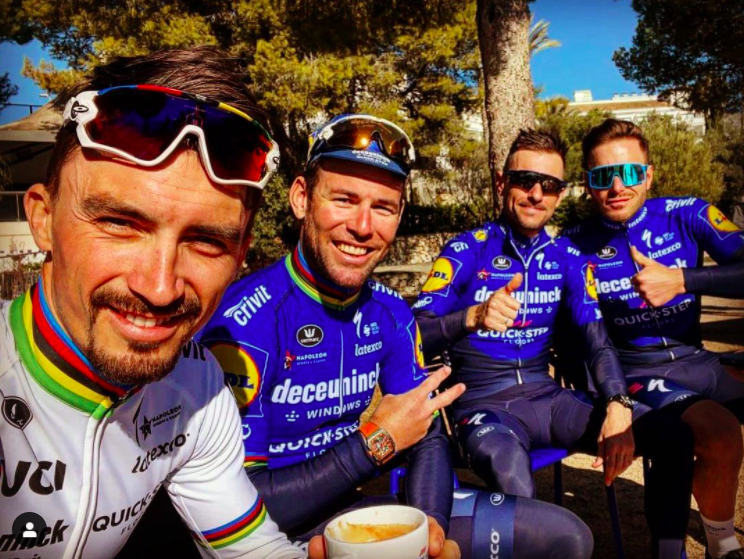 At the highest level, cycling can be an exceptionally expensive sport, with teams spending tens of millions of euros a year on riders, equipment and countless miles of travel between races. But despite some very costly components, it will be an exciting season in 2021 to watch two teammates racing with a few hundred thousand Swiss fracs strapped to their wrists.