The other week, Nick showed us some of the highlight pieces from the upcoming Only Watch auction. There was a bunch of spicy pieces destined for charity greatness, but one watch kept drawing my attention — the Louis Vuitton Spin Time.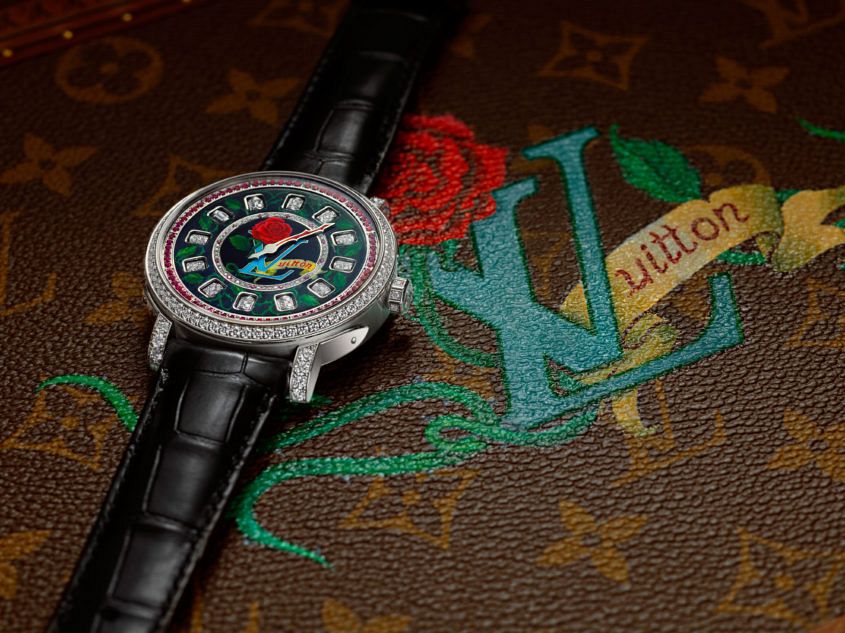 There are a few reasons why this watch stands out. Sure, there's diamonds (3.33 carats of them) — but that's par for the course in a watch playing at this level, and then there's the unique Spin Time display, which is quite cool, as Andrew discovered here. And, of course, being Louis Vuitton, this watch comes with a pretty dope hand-painted, high-watchmaking trunk.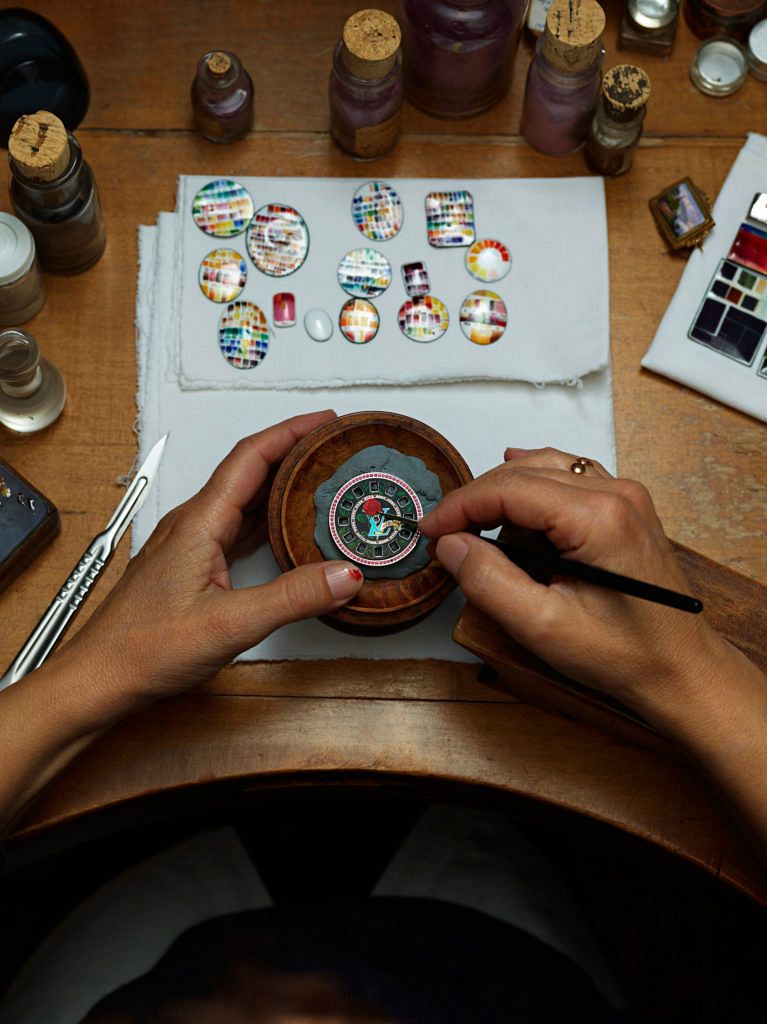 But really, the reason this watch stands out is the dial. Grand Feu enamel on a white gold base, hand-painted with an LV logo and a pretty awesome, '90s-inspired rose motif. It's an arresting enough miniature picture on its own, but the fact that it's the work of Anita Porchet takes it to the next level. There aren't many people who can do miniature enamel painting at this level (it was one of the dying arts that the fine watchmaking renaissance of the '90s prevented from being lost forever) and Anita Porchet is — along with mentor Suzanne Rohr — at the very top of that game. She works for some of the finest brands in the world (notably Patek Philippe, Hermès and Jaquet Droz), painstakingly painting and firing by hand. The beauty of her dials is accented by their rareness — there aren't many people capable of her level of skill and craft, and given the time-intensive nature of the work, output is necessarily limited (this dial is the result of 200 hours of work). In a literal way, this dial is worth more than the stones and metal that envelop it.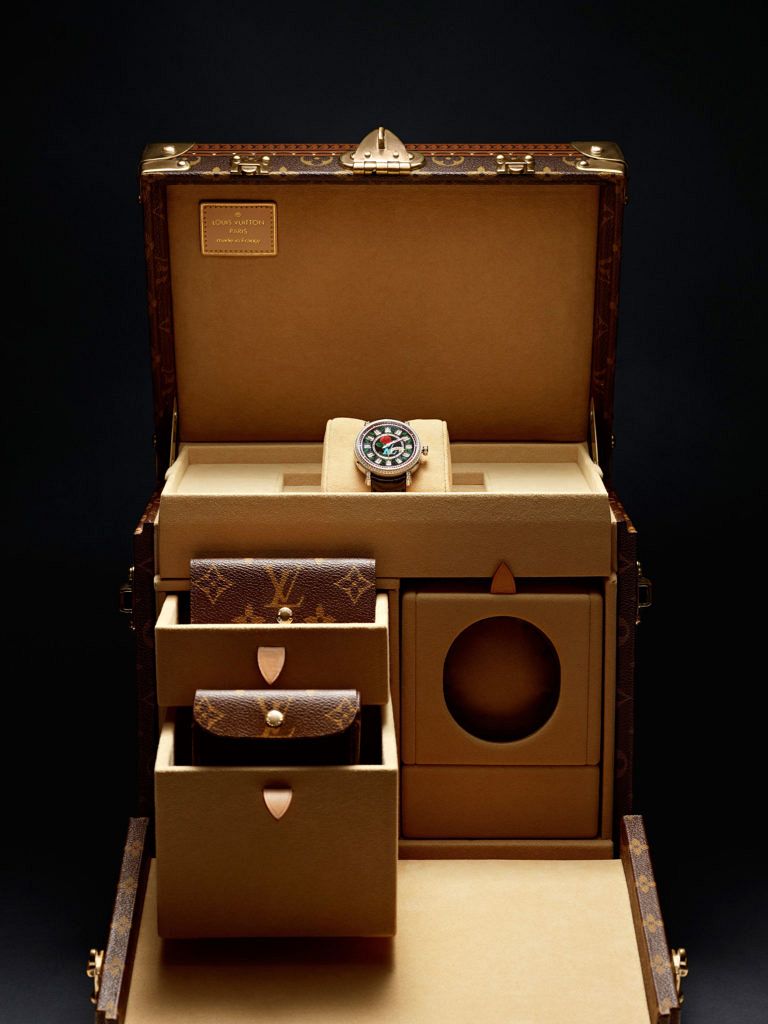 The only question now is: What will this Louis Vuitton realise at auction?