A few months ago, in Basel I had the great pleasure of meeting Mr Matt Miller, better known online as Sunflowerman. Matt was working with Time+Tide on a unique project, applying his skills as a menswear illustrator to the world of fine horology. Some time has now passed since Baselworld, and the hype and buzz has died down. We thought it was a perfect time to step back, and reflect on the zeitgeist that was the Longines Watercolour Watch Project.
The collaboration actually has its roots way back in the early days of Time+Tide, when Sunflowerman came to our attention through the 100 Watches project. After interviewing Matt about his – we hesitate to say 'viral', so let's go with wildly successful – series of portraits of watches and accompanying stories we knew we had to find a way to work with Sunflowerman.
Fast forward 12 months and we had the perfect opportunity, along with the perfect partner in Longines. At Baselworld 2015 we would cover Longines' latest watches as usual – but rather than capturing them with light and lens we decided to use palette and paints. The team at Longines Australia coined the catchy title and the 'Longines Watercolour Watch Project, proudly brought to you by Time+Tide' was born.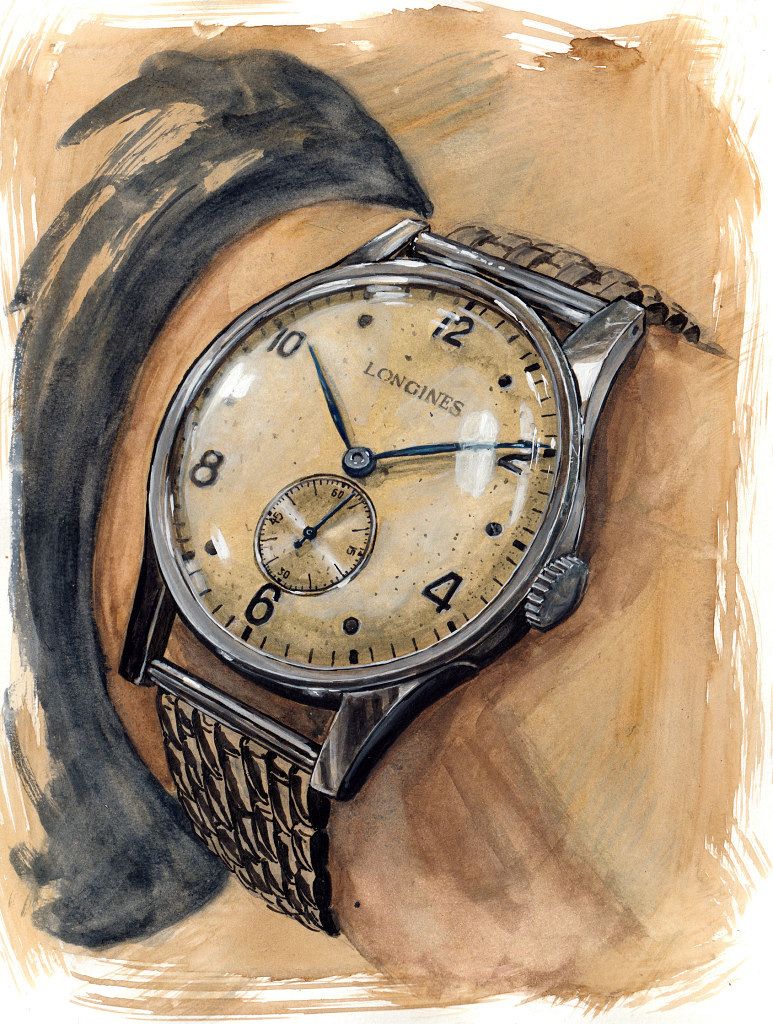 Even before he boarded the plane for Switzerland Matt was in the zone. A chance encounter with menswear designer Zachary Prell and his 1950s Longines Calatrava led to the first of his beautiful illustrations.
A few weeks later and Sunflowerman was bunkered down in the Longines booth – painting his heart out.
First we saw the impressive Heritage Diver 1967.
Followed shortly by the classic and intricate Pulsometer Chronograph.
And finally Sunflowerman turned his hand to diamonds and mother of pearl with the Symphonette.
Going into Baselworld we knew the Longines Watercolour Watch Project was a great idea – but we were unprepared for how amazing Sunflowerman's paintings would actually by, and overall how well they captured the essence and the spirit of the watches. It's been an amazing journey for everyone involved and we suspect it's not over yet….