Need to know
Well, I bet nobody saw this coming … another day, another dive watch with a green dial.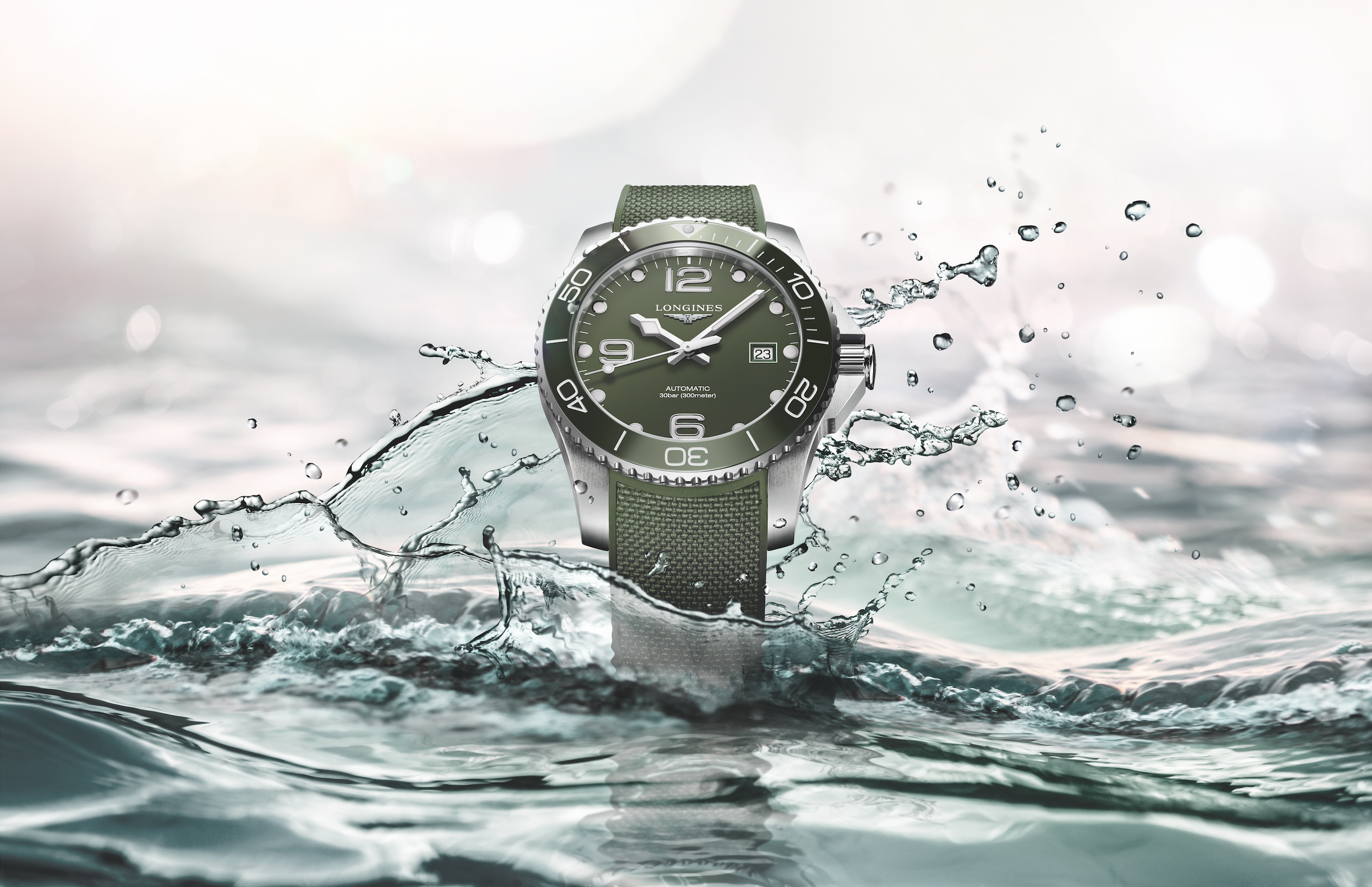 But is this new Longines HydroConquest a cynical marketing-based exercise aimed at cashing in on the peripheral hype caused by the Rolex Submariner Ref.116610LV? Or has Longines tried to create something truly unique in the space?
Well, let's examine the watches.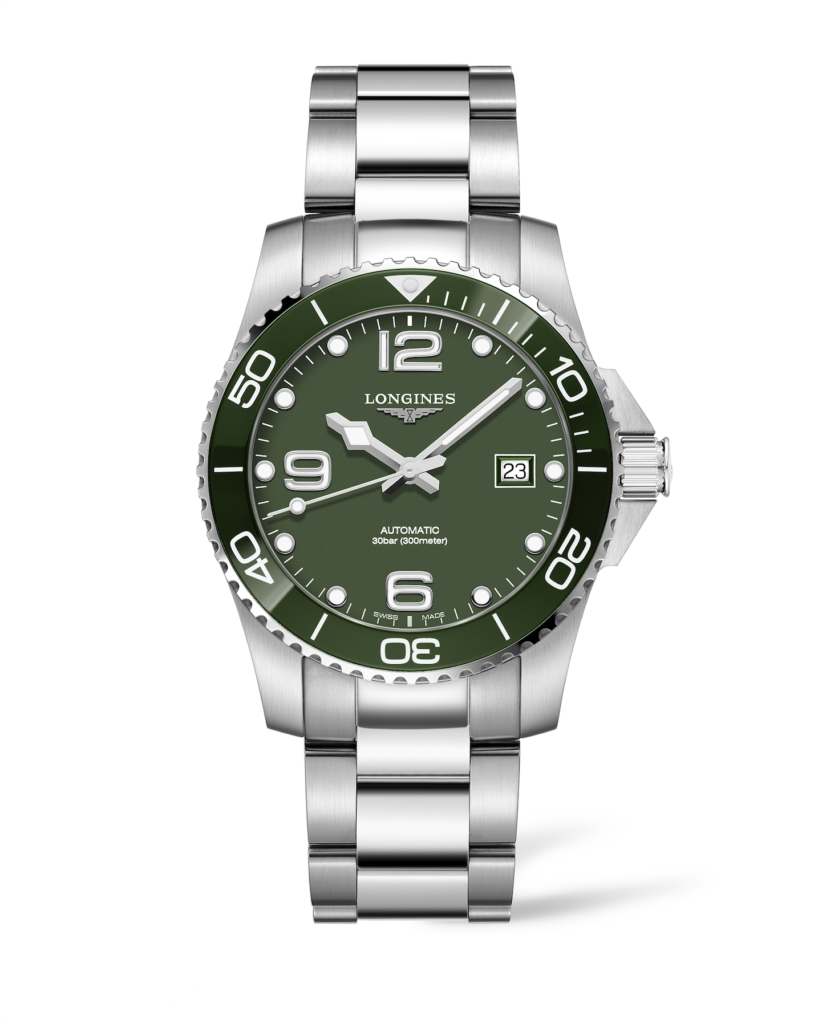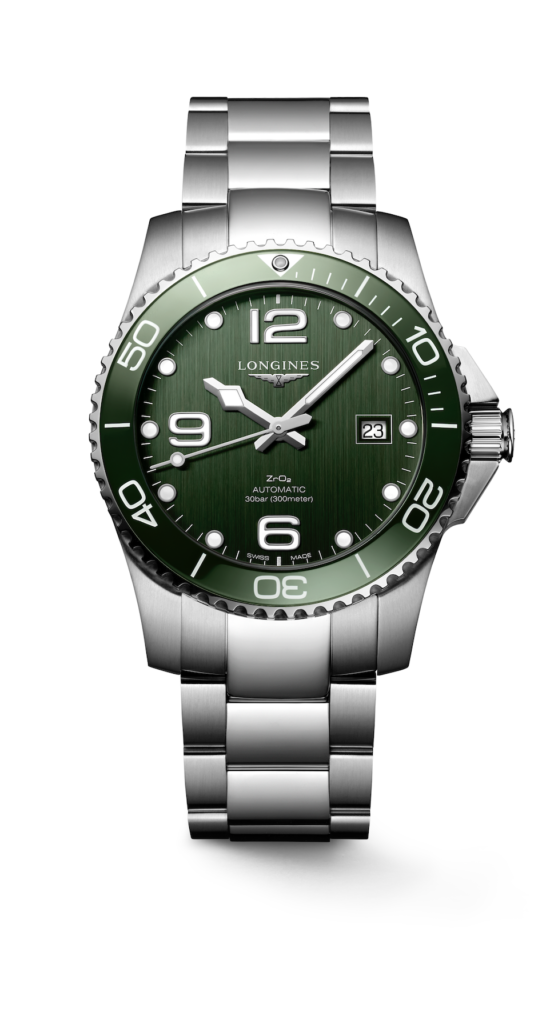 For a start, there's not one but two shades of green available. The first has been designated as "Khaki Green", while the other is what Longines describes as "a brighter green hue" when comparing it to the khaki — think of it as something akin to forest green.
The Khaki Green HydroConquest will be made available in both 41mm and 43mm case sizes, while the forest green example will only be available in the 41mm stainless steel case. Both watches will come on either a stainless steel bracelet or matching rubber band. Swapping between these two options will also be a doddle, thanks to an easy to use quick-release function.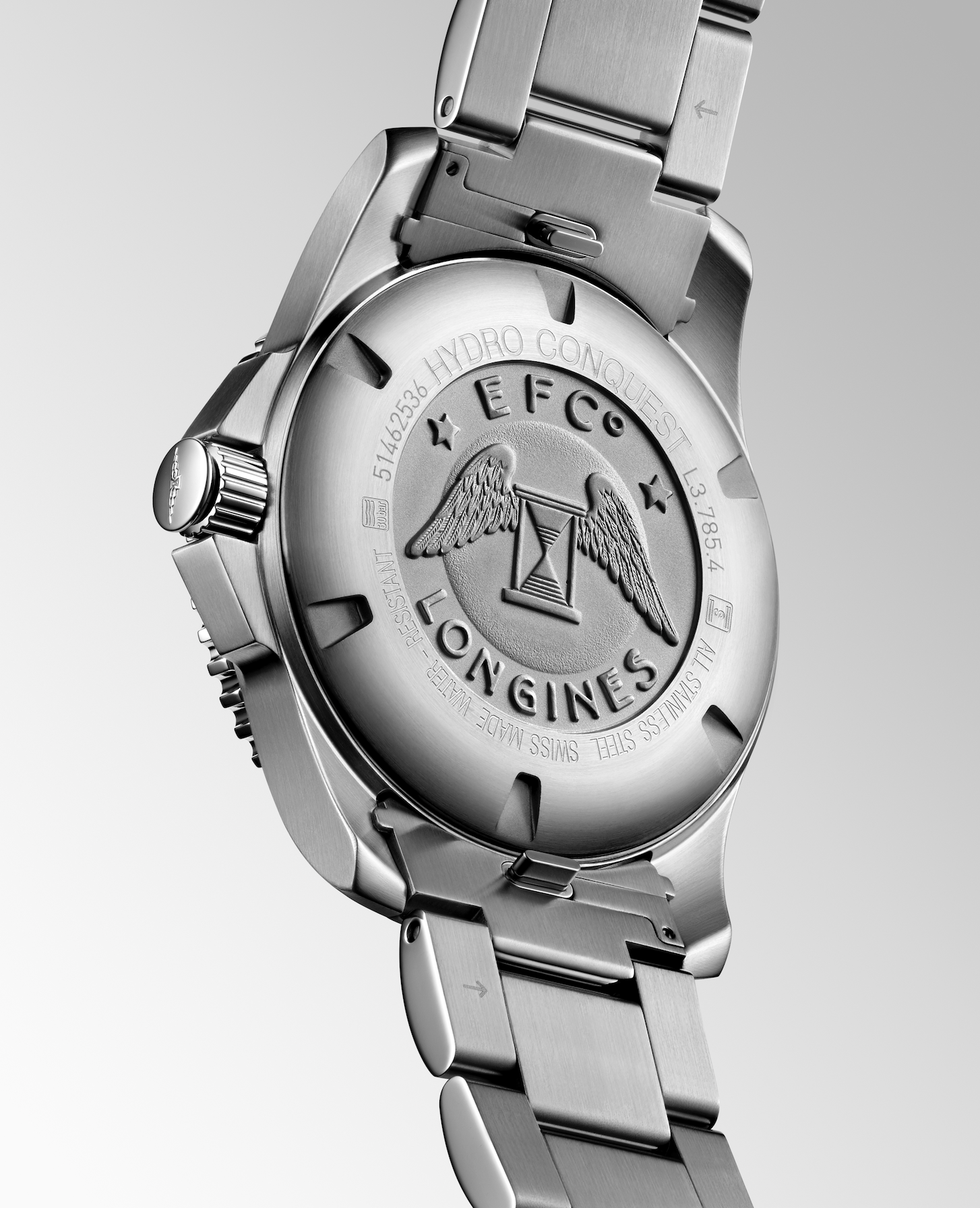 The Khaki Green example will become a mainstay in the HydroConquest line-up, while the brighter forest green example will be a boutique-only exclusive.
As is the case with the rest of the self-winding HydroConquests, these two newbies will feature Longines' impressive Calibre L888 movement, which benefits from 64-hours of power reserve and a silicon balance spring.
First impressions
Beauty, as they say, is in the eye of the beholder … but I'm probably quite biased when it comes to these two new HydroConquests — green is my favourite colour, and both of these implementations seem, from the photos at least, impressive.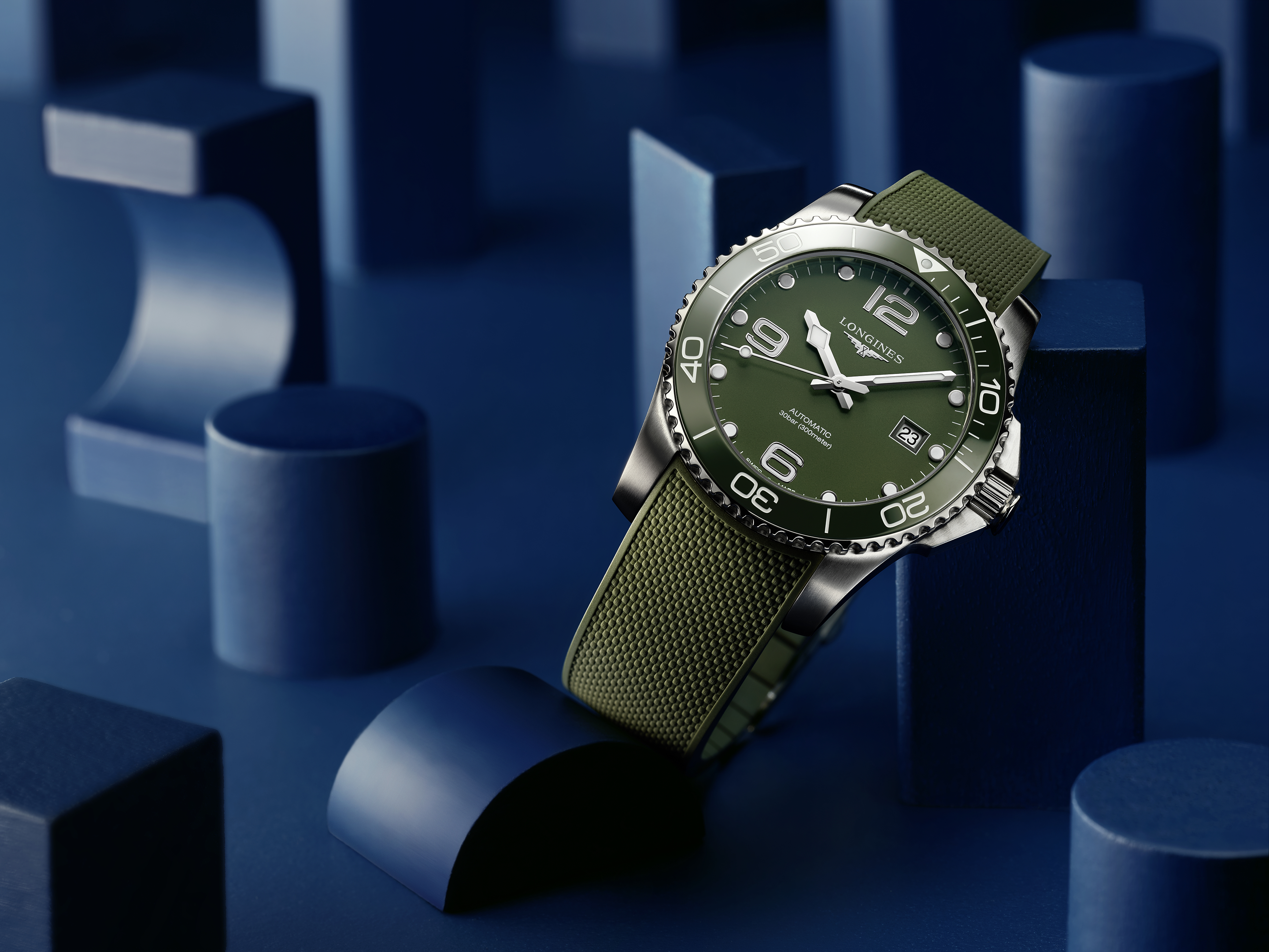 The distinctive khaki green has a utilitarian charm about it, and arguably suits the HydroConquest's no-nonsense, fit-for-purpose remit as a dive watch. I'm also fond of the flat matt green dial; it adds to the almost militaristic vibes the watch gives off. And while I was worried that a matt dial in combination with a glossy ceramic bezel could potentially clash, once again, judging from the photos, it works. The matching rubber band is also fetching, and, as is the way with the rest of the model range, I'm glad to see that it integrates nicely with the case — it makes for a clean and cohesive package.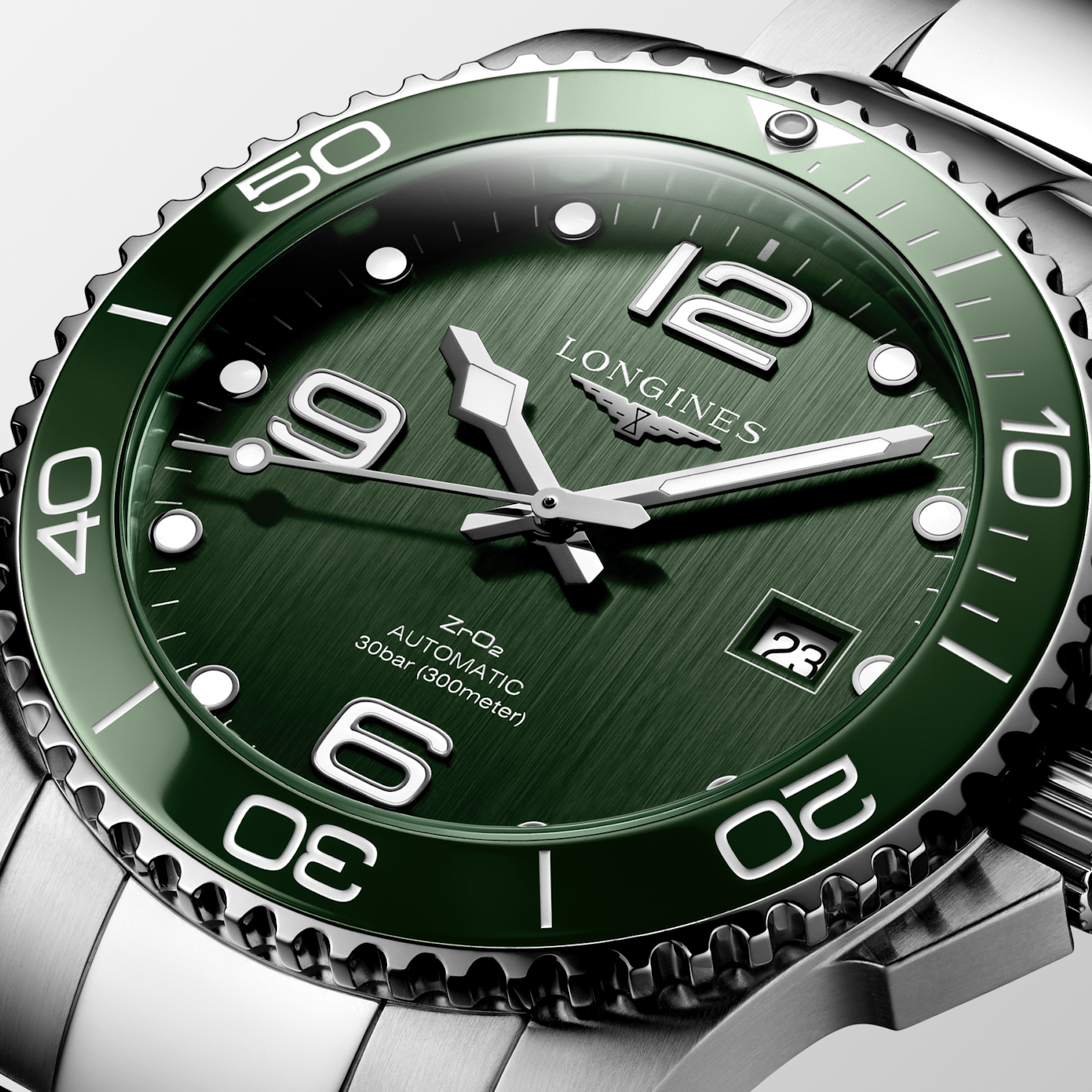 The real winner from this unveiling, however, is the forest green boutique special. This watch looks hot, and the way Longines has finished the ceramic dial with a vertically brushed effect marks it out as very pretty and, more importantly in the space, inimitable. The matching rubber band that comes with this watch also appears to be a gorgeous shade of green.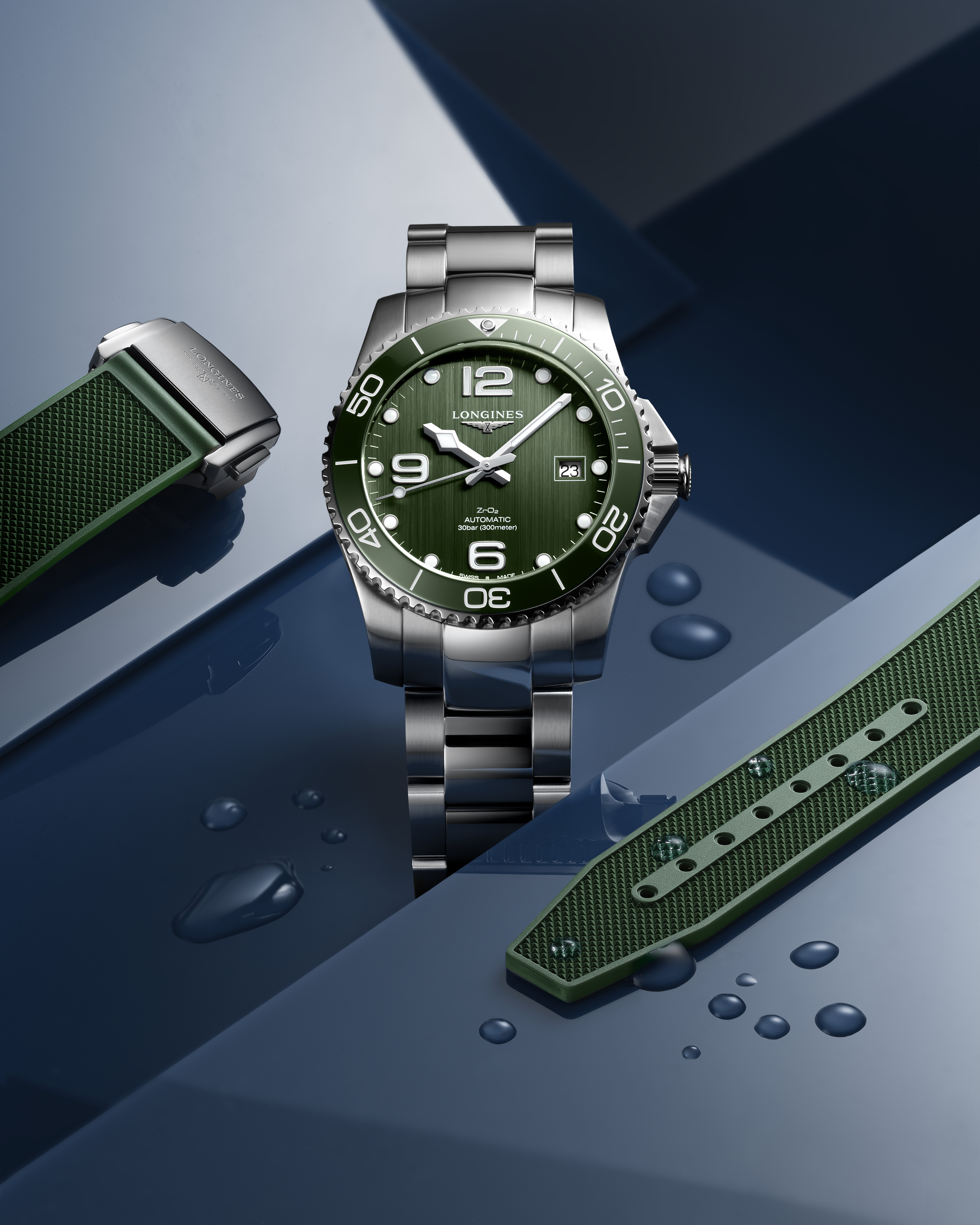 It's good to see that the Khaki Green HydroConquest will be made available in both the 41mm and 43mm case sizes, as it will ensure that it caters to a wide array of enthusiasts, myself included, who have been hanging out for a green version of what is one of the most competitive, competent and good-looking divers on the market in this price bracket.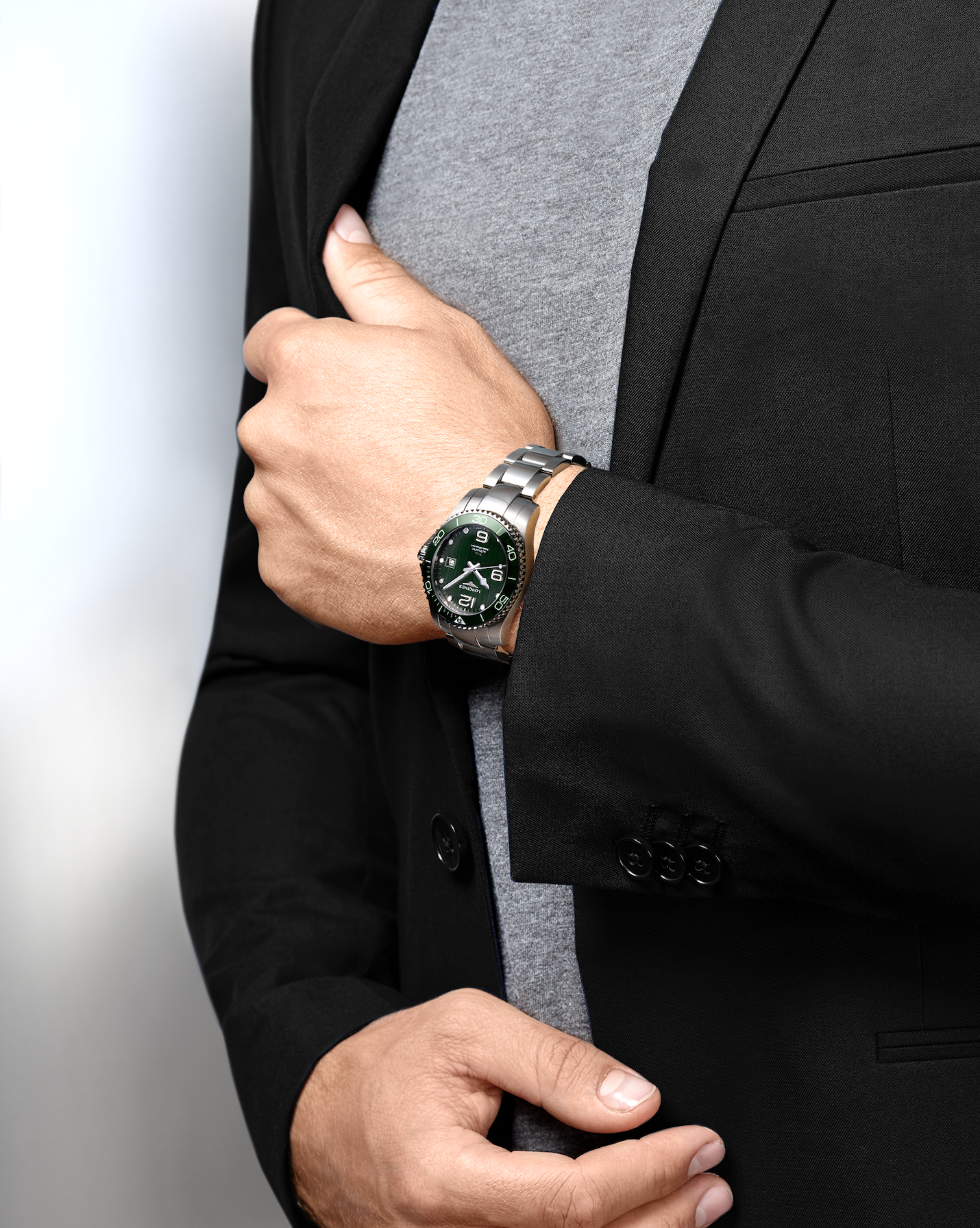 All in all these green HydroConquests appear to be welcome additions to the collection and, cynicism aside, it's great that these watches exist, because they provide yet another option for those in the market for a capable, green dive watch.
Breakdown
Olive Green HydroConquest
Reference No: L3.781.4.06.6/9 and L3.782.4.06.6/9 / Case size: 41mm & 43mm / Case material: Steel / Movement: L888 / Price: $2175
Forest Green HydroConquest
Reference No: L3.785.4.06.6 / Case size: 41mm / Case material: Steel / Movement: L888 / Price: $2175