At the end of last year we published the Great Escape – a video about getting away from it all that just happened to be full of beautiful scenery, bikes and the occasional Tudor watch. There's something about Tudor's trademark combination of confident practicality and stylish good looks that makes them perfect for adventure – whether it's wearing your Fastrider on a wide open road or relaxing on the Riviera wearing a Heritage Chrono. So, in attempt to live vicariously through the journeys of others we asked our followers where they took their Tudors over the holidays. And we have to say, from Hong Kong to Hawaii, you guys delivered.
Eddie's Pelagos
Of all Tudor's current line-up, the Pelagos is best equipped to handle the most extreme of circumstances, thanks to its titanium case and deep-diving credentials. It was more than a match for the rigours of the Hong Kong Metro and the humidity of Singapore, and Eddie gets bonus points for a mid-trip strap change.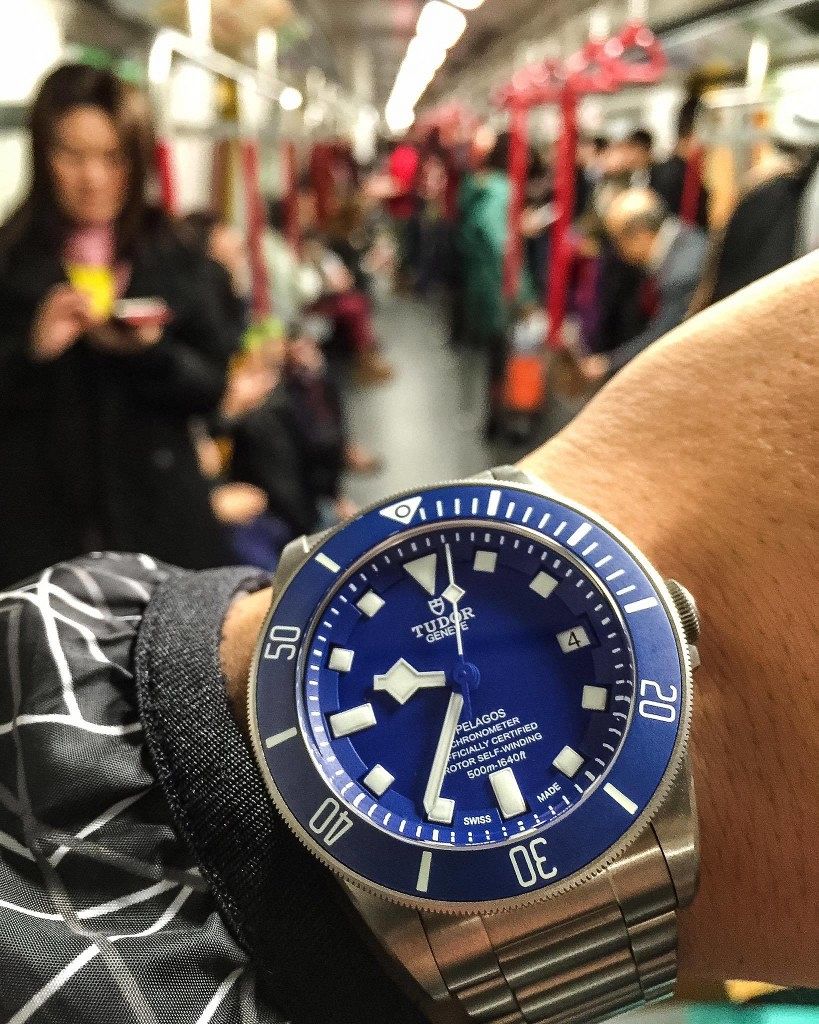 Nick's Heritage Chrono Blue
The Heritage Chrono was one of Tudor's early historical reissues, and it's still stunning a few years on. It was Nick's choice for his trip to Hawaii, not only for its certified summer freshness, but with 150m of water resistance it can handle the odd snorkelling adventure. We're not sure what we're more jealous of – the holiday or the watch.
Matthew's Black Bay Black
Matthew opted for the Black Bay Black on his recent trip to Japan, simply because it's so versatile – this watch looks good with anything.
@Wristi's 79160 'Big Block' Chronograph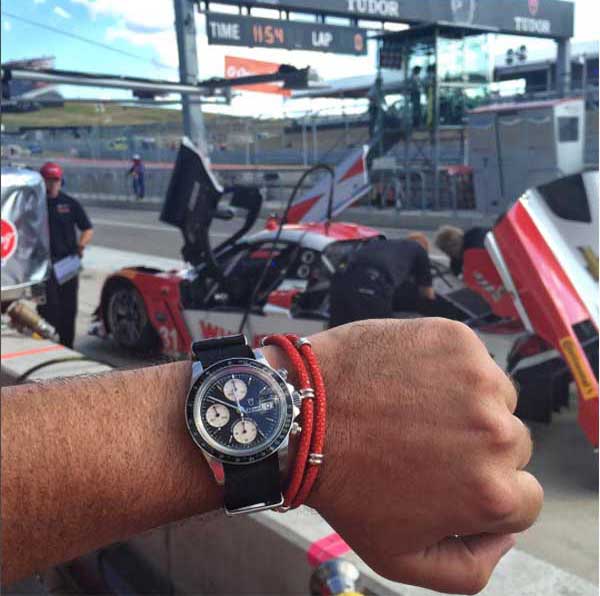 Texas-based Insta-legend @Wristi shows off his new (to him) vintage 'Big Block' chronograph – a sports chronograph with Paul Newman good looks. The watch gets its nickname from the chunky case, and the later production 79100 series holds a special place in the hearts of Tudor collectors as the last of their chronos to be fitted with a plexi crystal. As @Wristi demonstrates, it's the perfect choice for the Tudor United Sports Car Championship.
Ben's Prince Oysterdate
Keeping with the vintage theme, Ben wore his unusual gold-plated Prince Oysterdate, with an uncommon integrated 'Ranger II' case – a shape that clearly inspired the new North Flag. Now, it doesn't look like Sydney local Ben got away over summer, but with a view that good, why would you want to?
Tony's Black Bay Black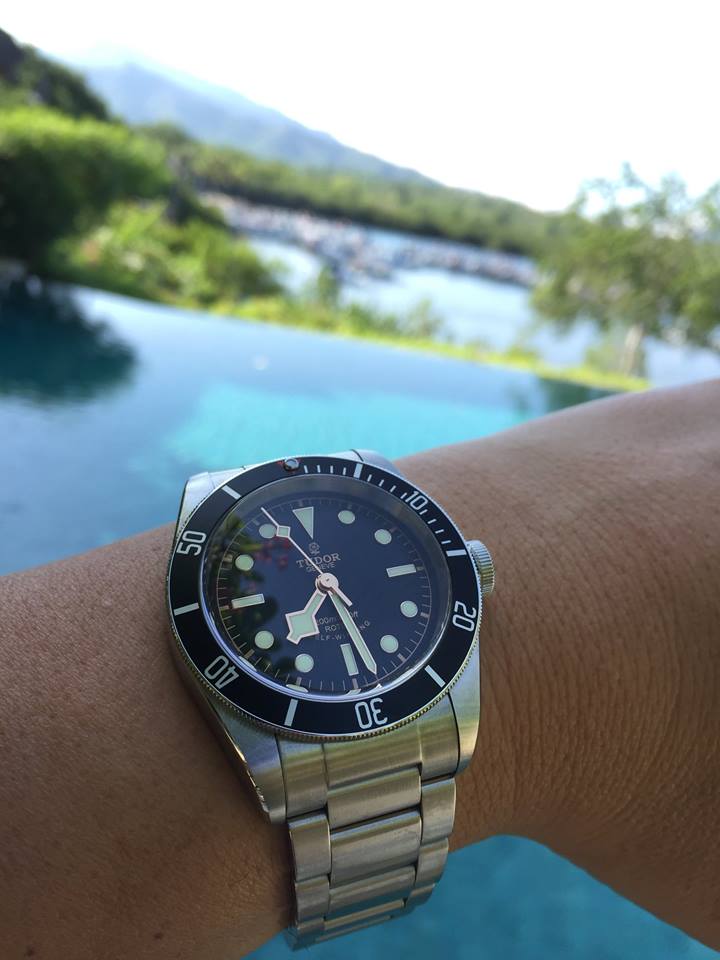 The watch so nice we featured it twice. When Tony packed his bags for a trip to western Bali, there really was no other option – and it looks like he took the opportunity to check its water resistance too.
Thanks to everyone who shared their Tudor travel adventures. We're looking forward to our own upcoming trip to Baselworld, where we'll be sharing Tudor's latest and greatest with you.