LIST: Thor Svaboe's 5 favourite articles of 2020
Thor Svaboe
In a tough year, what better way to cheer yourself up than great articles on our beloved wrist-worn wonders. Hopefully you've enjoyed our content, whether languishing in lockdown or in a home office that's hopefully more spacious than my little writer's den (I gallantly offered the larger space to the wife). These are my favourite articles this year, a year surprisingly packed with horological content. Some for their poetic flourishes and some for their thought-provoking content.


I thoroughly enjoyed the rich prose of Fergus Nash on Bulgari. In his deep dive into the intricate architecture of the Bulgari Octo Finissimo Tourbillon Chronograph Automatic, I'm blown away by, well, everything. It gives me a headache trying to comprehend how Bulgari has managed to repeatedly trump their own award-winning Finissimo while running out of complications that can be made paper thin. Fergus is a true wordsmith, and I must admit to trying to remember some titbits of what is a truly broad vocabulary that puts the Haute into Horology. Is 2021 the year of the Finissimo Perpetual Calendar? Check out Fergus' article right here.
While trying to stay cheered up in this Annus Horribilis, nothing is better than a bright-coloured dial, and some bona fide Bling. I have toyed with the idea of seriously reducing and compressing the collection into a few thoroughly impressive pieces, and failed. While feeling the need for variety, and by the very nature of being a Watch Journalist, the desire for new pieces to come along rather frequently. But, rambling aside, this story is something I feel strongly about, brilliantly put by Luke Benedictus. Stealth Bling, exemplified by maybe a white gold Rolex on rubber, or a small hand-wound German watch with a tourbillon you don't actually flaunt. Understatement is important in a year when conspicuous wealth isn't always appropriate. Check out Luke Benedictus story right here.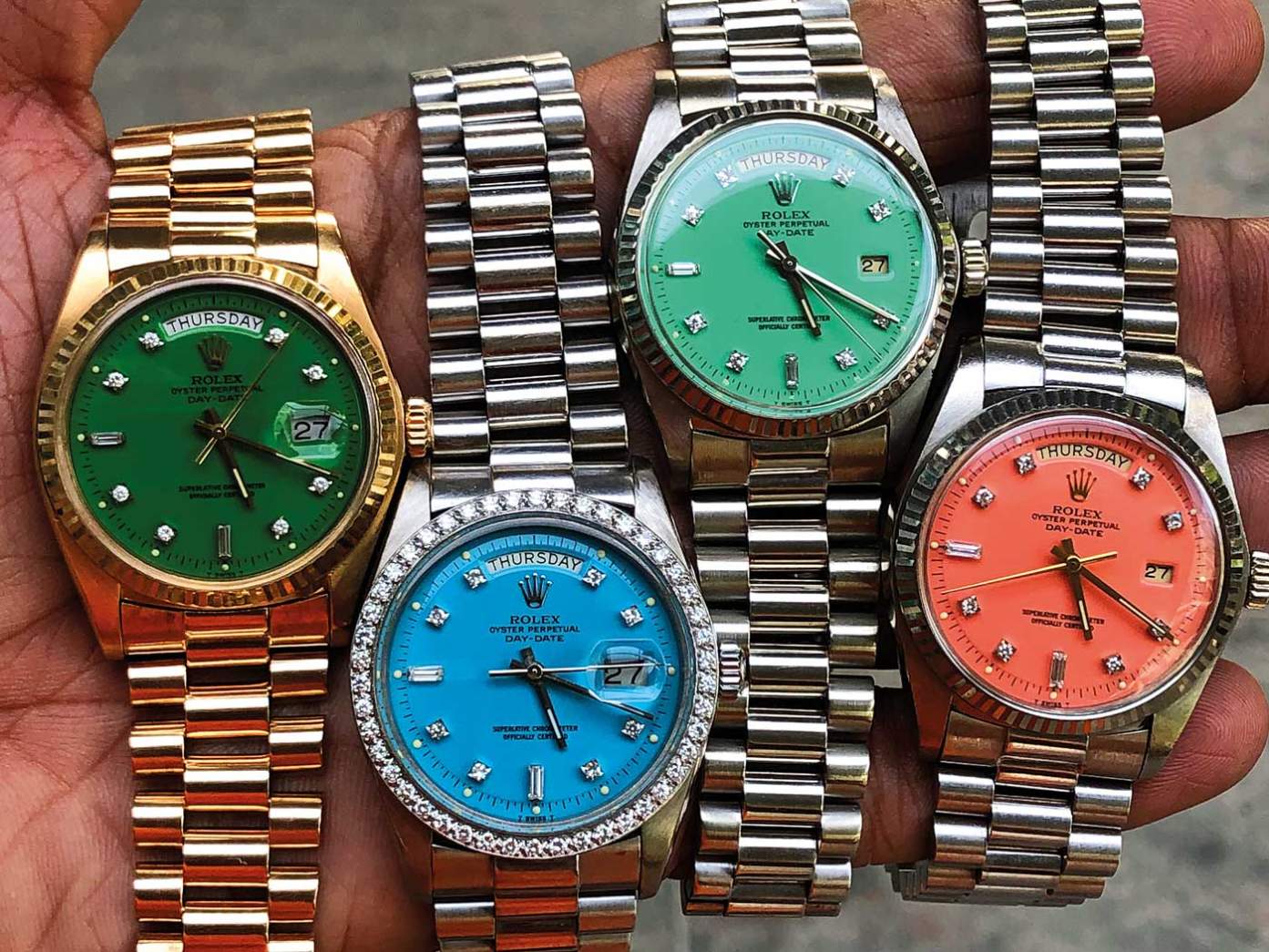 I have an ambivalent relationship with the Crown. While lamenting the sale of a delightfully simple manual ref. 6694 I had on a hand-sewn cognac leather strap, I don't think I'd buy a Submariner even if I had the funds, preferring something more understated or even quirky. But when Rolex this year broke the internet with their new Oyster Perpetuals, covered by our man in New York, I must admit I did fall in love with both the Tiffany blue and the bright yellow version, so much so that I would seriously consider dropping my Black Bay Fifty-Eight for a 36mm OP. If I am completely honest, I was jealous of Zach for being assigned this story linking the new references with the cult of the Stella dials, because I'm a big fan of the proverbial candy jar that Rolex opened this year. Check out Zach Blass' story right here.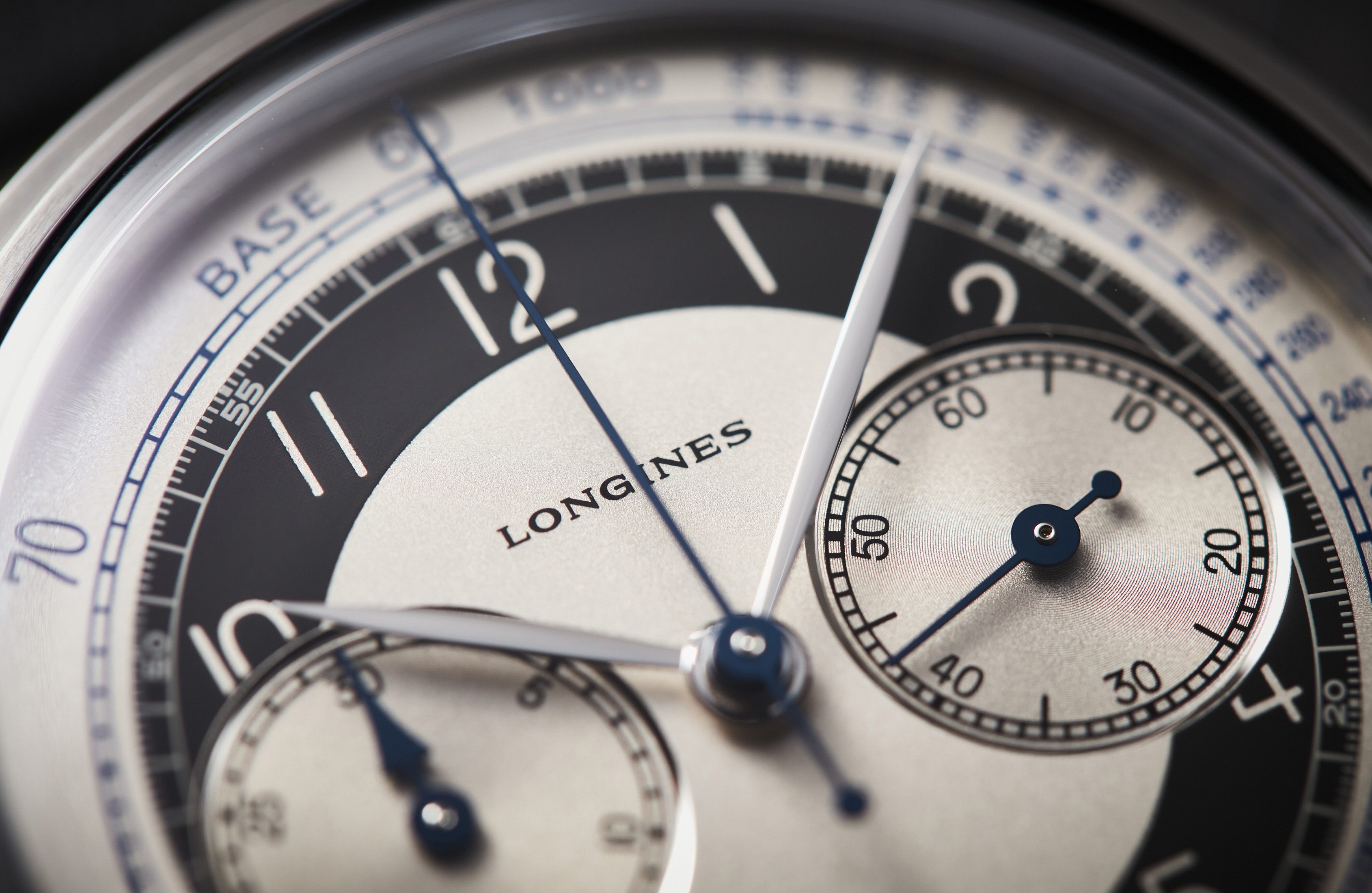 Vintage inspiration is strong in my current collection: I'd say about three-quarters of my curated (tell that to my wife) collection is based on – or inspired by vintage sports or divers. Longines has enjoyed an incredibly strong year in 2020 with their vintage game, and tread a different path from the others, presenting a dressier and sharper view, looking further back in time than the Swinging Sixties. This is exemplified in this story with video coverage by the master of the spoken word, Nick Kenyon, yielding for me a first look at one of my favourite little nuggets of 2020, the Longines Heritage Military Marine Nationale. Seriously, the way he gets even the smallest detail of a watch to come alive, and grabbing the screen to have a closer look, is uncanny. This one? Peak vintage perfection. Check out Nick Kenyon's story right here.
I'M GUILTY! I'M SORRY! With that, I want to mention my own story, not because I've read it over and over again (well, OK!), but for a different reason. This was a seminal piece of journalism for me, and I'm only including it here as it thoroughly changed my year. After a locked-down summer, this was my writer's pitch to the editor of the fabled Time+Tide, and I felt on par with a novelist submitting his first 300-page manuscript. A joyous piece to write as I am quirkily inclined to favour the more independent outer reaches of horology, and a damn photogenic tool watch that my camera easily fell in love with. Yes, that is a hammer in the cover shot — with my name, I should maybe apologise for the cliche. This was my ticket to enjoy getting up at 4.40am every Monday for an editorial meeting on the other side of the planet, and busy (very happily so) weeks writing about, well, watches. They are what life is about, right? Check out my Australian debut story right here.