Basel is over, let the lists begin! Not really (spare us) but the memories are still fresh, the passions linger and, frankly, we want to get this done before we board the plane back to Melbourne, leaving this afternoon. Who knows what we'll remember on the other side of that 24-hour time warp? So I sent out an email to get the wider team's wants and desires. This is what they came back with. While we're on the topic of the team, this handsome bunch (there's just too much cheekbone in Time+Tide, seriously) I'd like to thank them all for their creativity and commitment this last week, it's been incredible. Group hug.
Michiel
Impulse buy: The decision for the Nomos Metro neomatik is based purely on design. I like clean and simple interiors. It's a watch I would buy for myself and not to show off. It's a good sample of simple lines. All that's left is what's necessary.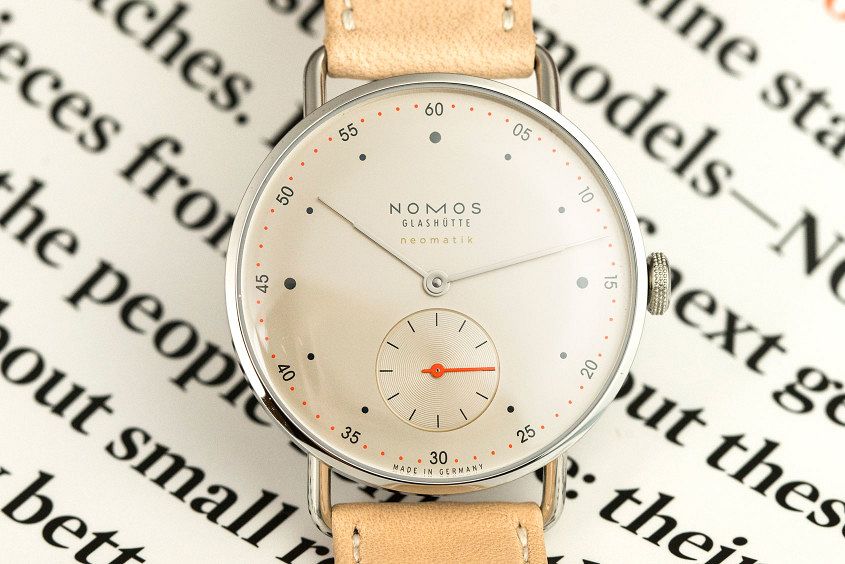 Stretch target: One time I was shooting a beautiful girl. She was so beautiful that when I saw her in the EVF (electronic view finder) I actually got nervous. The Rolex Day-Date 40 in Everose with green dial is the only watch at Basel which gave me that feeling. It was just so pretty. I don't know how it is to spend that amount of money, but if I do I want to show off a bit. And I think this watch has that.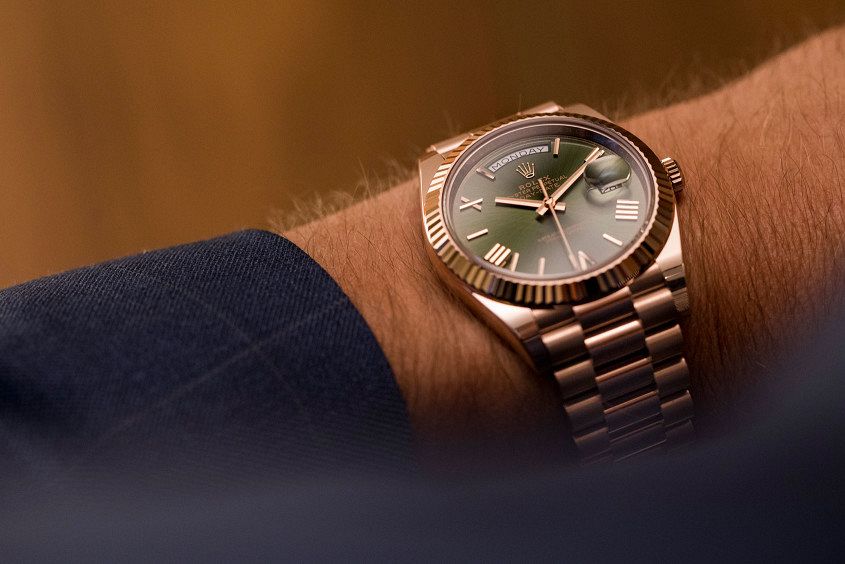 Hamish
Stretch target: Bell & Ross BR-X1 Skeleton Chronograph Hyperstellar. While I'm very happy with my BR03-92 Phantom, there are 2 ways I'd improve it. 1. Add a little colour on the hands. Yes I know the the whole point of the Phantom is stealth, but there are times it's so stealthy I can't read it. And 2, I'd love a sapphire caseback. This model goes a lot further than my two requests, but also comes in at 400% more expensive.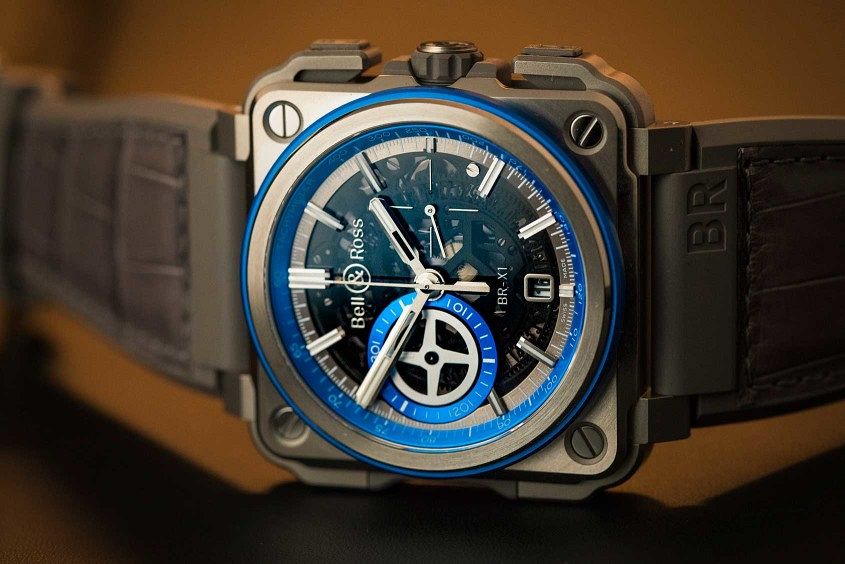 Impulse buy: I like the look of the Longines Heritage 1918. I need something dressy, and I think this does vintage right. And it's super affordable coming in under AU$2.5k. But that alligator strap would be the first thing I removed.
Marcus
(Marcus ignored the brief and responded with only one watch)
I would get the Heuer Monza. Of all the watches I saw, that was hands down the most down-to-earth and bondable watch to me. I could not resist wearing it as I shot more watches at TAG Heuer. If felt right straight away. That's the kind of watch that will age so well over time, and the design is simply timeless. I am certain I would have my boys scrambling over that one when I'm on my deathbed as they would love to sport it years down the track. Simple yet enough edge to make it stand out. Sporty, yet timeless enough to pull it off with smarter attire. I felt like that watch best expresses me.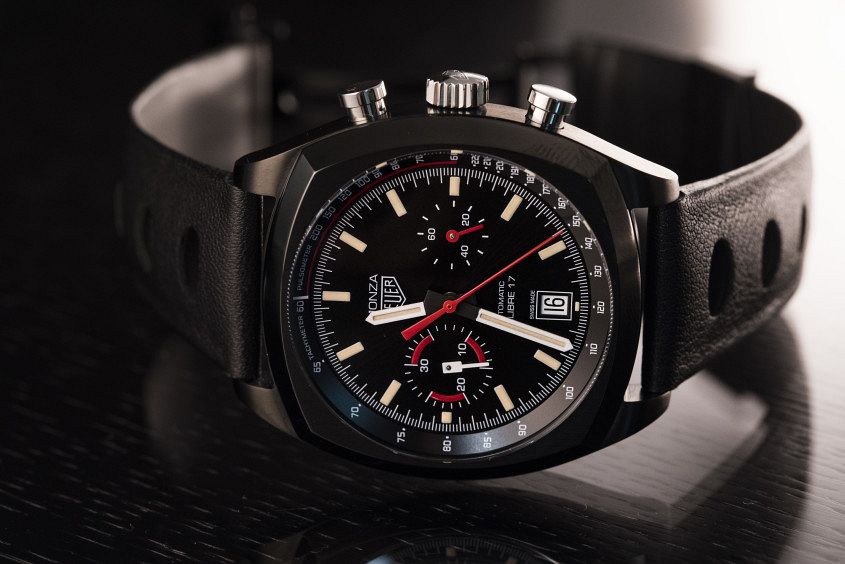 Justin
Impulse buy: I'll probably pick up the Tutima M2 Seven Seas later in the year.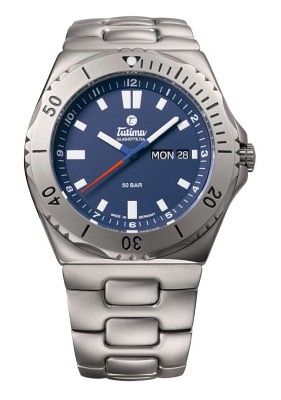 Stretch target: My favourite of the fair that I'm also thinking about how to rub pennies together to make happen is the Arnold & Son Nebula. It's not the most technically innovative or most expensive, but it's an amazing example of taking their incredible craftsmanship and design capabilities down to a price that's relatively attainable at 13,500CHF.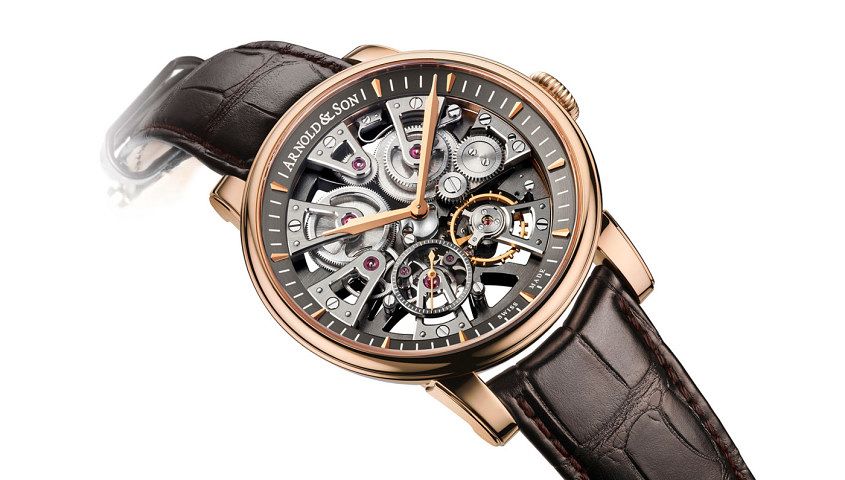 Ceri
(Ceri also ignored the brief and responded with only one watch)
My pick from Baselworld is the Rado True Open Heart – unfussy on the outside, with just a glimpse of the magic within. My birthday's in December, thanks.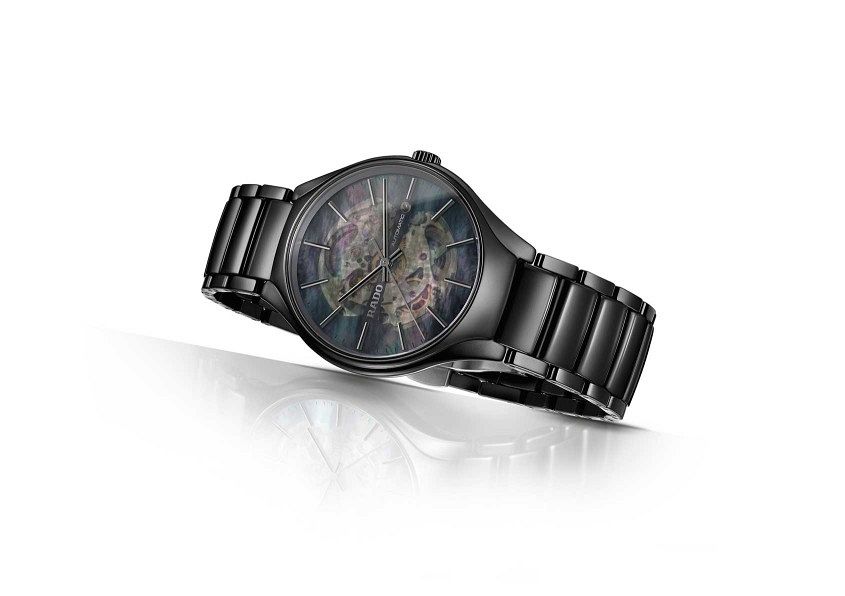 DC
(DC ignored the brief altogether)
DC had ample time to respond, and trolled the original call-out, so we know he's there and online. But he didn't put anything forward, so we'll have to extrapolate that him popping up and liking the Patek Philippe 5170R was sign enough that this is his next stretch target. At least, we assume it's not an impulse buy.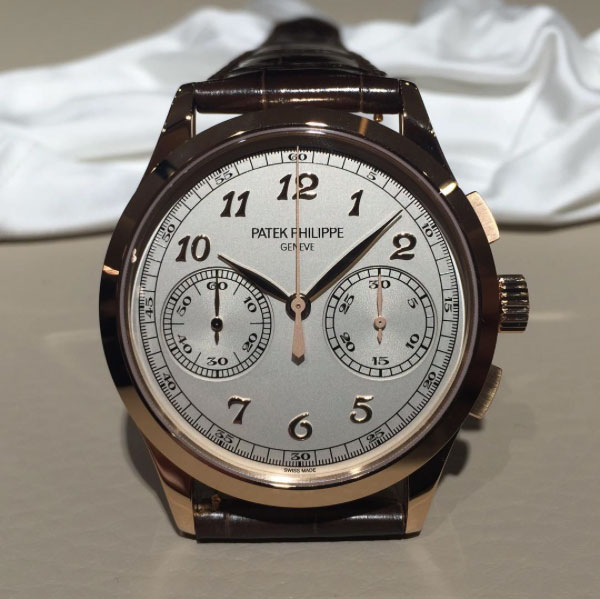 Andy Green
Impulse buy: The Zenith Cafe racer. It's got fantastic vintage styling, for example the 'aged steel' case, whilst remaining fresh and different to their previous models. Zenith have killed it this year.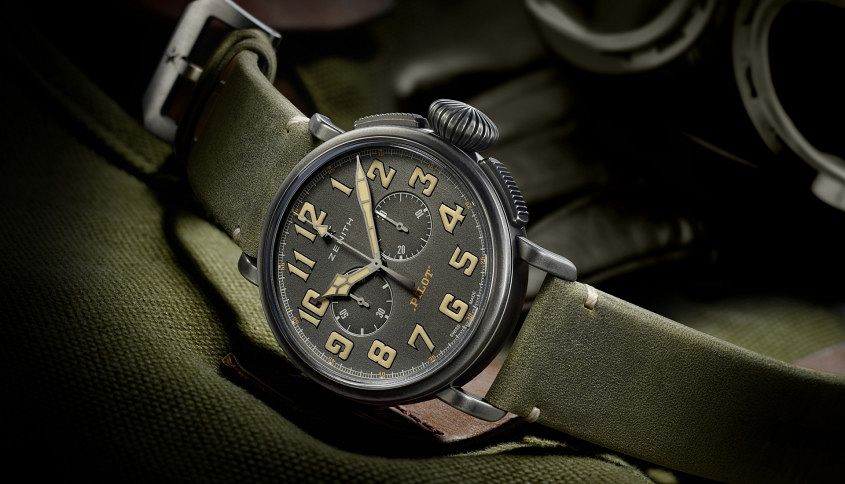 Stretch target: Patek Philippe Annual Calendar Ref. 5396G-014. This watch is extremely sexy – white gold case, dark grey dial and Breguet numerals. It's sleek and stealthy, and packing everything I need.
Andrew
Impulse buy: Oris Divers Sixty-Five Carl Brashear. Bronze is not new, vintage dive watches are not new, and stupidly supersizing designs from the past is, regrettably, not new either. So, what makes the brass Sixty-Five so mouth-watering? When it was handed to me I stared at it for a solid few minutes. Felix had to basically slap me. It's the roughly machined numerals on the bronze bezel (plus bronze case) and the deep navy blue dial. It's the rich brown strap with contrasting stitching. It still looks luxury, somehow. And the modded Sellita movement that powers the watch is very, very hard to kill. Want one. The buying's at around $3.8kAUD.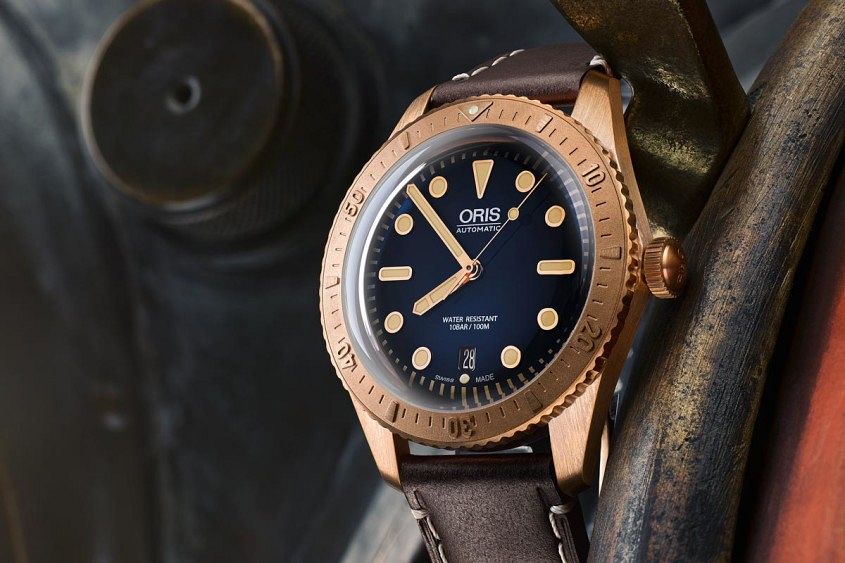 Stretch target: Breguet XXI– I'd go as far as to say I've never even liked any of the Breguet pilots. The idea doesn't make sense to me – The Innovator buzzing about in a Spitfire? Ridiculous. But having this princely pilot on the wrist proved, emphatically, for evermore, that watches have very little to do with what makes sense. I had a leather jacket on (that I borrowed from our Airbnb apartment, thanks Christian) and, after a week of suits, this watch, this jacket, was a lock. And then Michiel's photos just sealed it. Want one.
Katie
I love the new Cellini!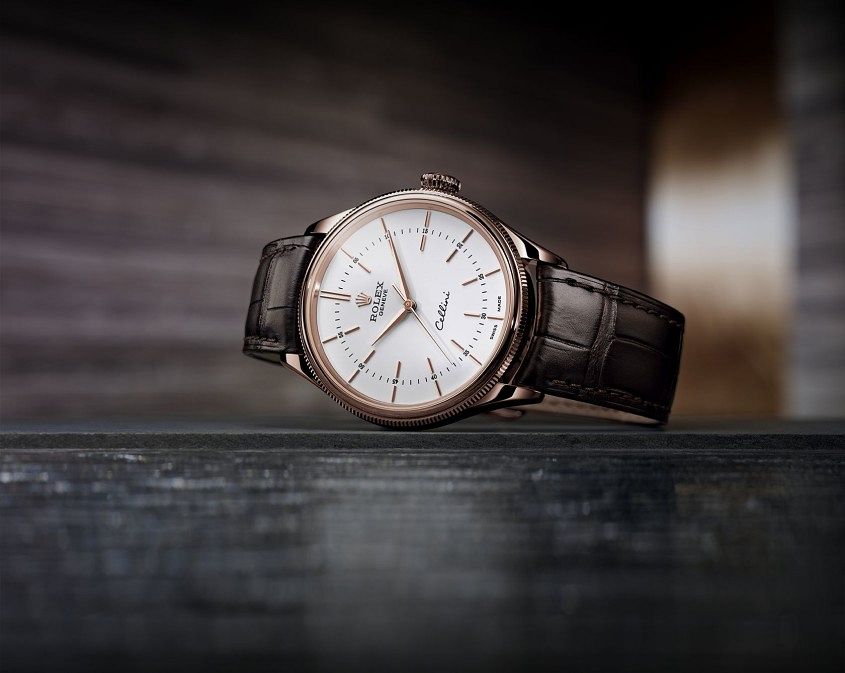 Felix
Impulse buy: Again a bunch of solid options – some of them surprising, like the Rado Hyperchrome Ultra-Light or the new blue Slim d'Hermès. But if push came to shove I'd probably spend my hard-earned on the blue Oris Divers Sixty-Five in 42mm steel on the rivet-style bracelet.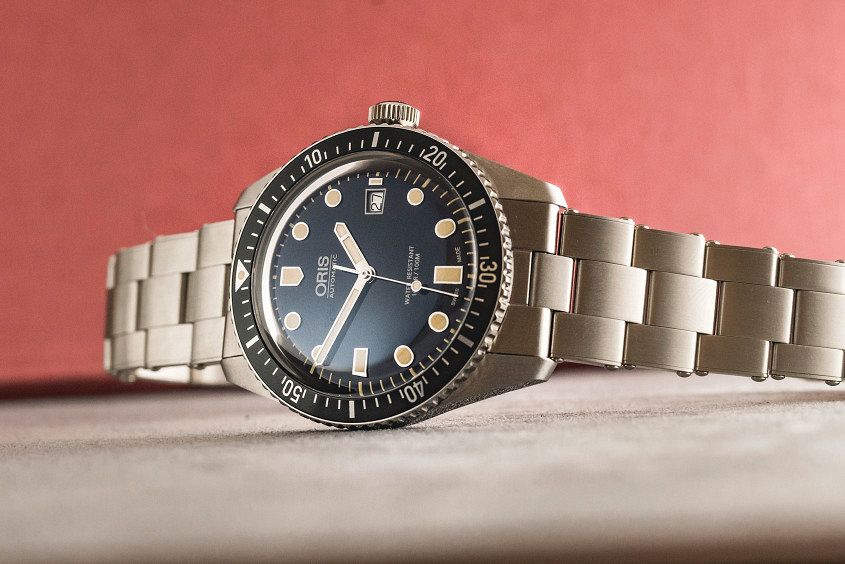 Stretch target: There's a few good contenders in this mix – I found Chanel's Monsieur pretty hot, and the Breguet Hora Mundi with a new guilloche dial is a one of the coolest dual times I've seen in a while. But I've got to say I found it reallllly hard to pry the Rolex Day-Date 40 in Everose with a new green dial off my wrist.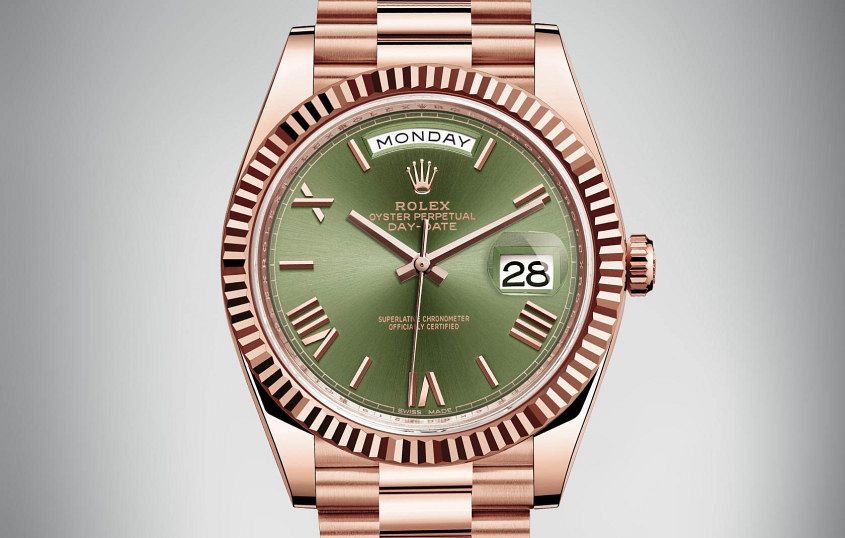 What is this Baselworld we speak of so often? Baselworld is the world's biggest watch fair, held annually in Basel, Switzerland. We went, we saw, we made a video. It explains everything (headphones recommended, it's loud).