LIST: The 16 winning watches of 2018, according to the GPHG
Felix Scholz
If you care about watches, Geneva is the place to be right now. The Grand Prix d'Horlogerie de Genève (better known to its friends as the GPHG) has recently wrapped, and a prestigious jury of who's who in watchland has determined what the best watches of the year are. Well, at least the best watches of the year that were submitted by their makers for consideration, which is a much smaller pool, notably free of crowns and calatravas — but that's another story.
Anyway, the submitted watches were divided into 12 categories, including some obvious ones like men's and women's, as well as some less obvious, and particularly Swiss ones, like mechanical exception and artistic crafts. And then there's the discretionary categories like the 'revival' prize. Anyway, arcana of Swiss watch award bureaucracy aside, here are the GPHG 2018 award winners, and our 10-second take on them.
The best ladies' watch of 2018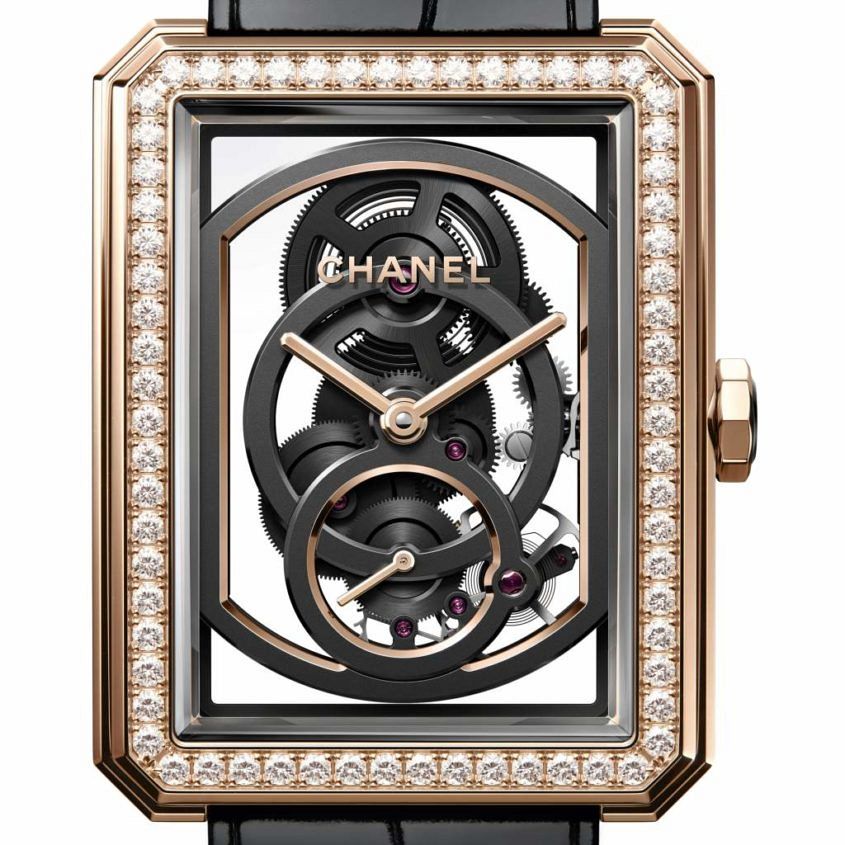 CHANEL BOY.FRIEND SKELETON
A strong, diamond-set pack including dead-set stunners from Bulgari, Chanel and Piaget. But the strongest contender was the Chanel Boy.Friend Skeleton, with its bold look and strong in-house movement.
The best complicated ladies' of 2018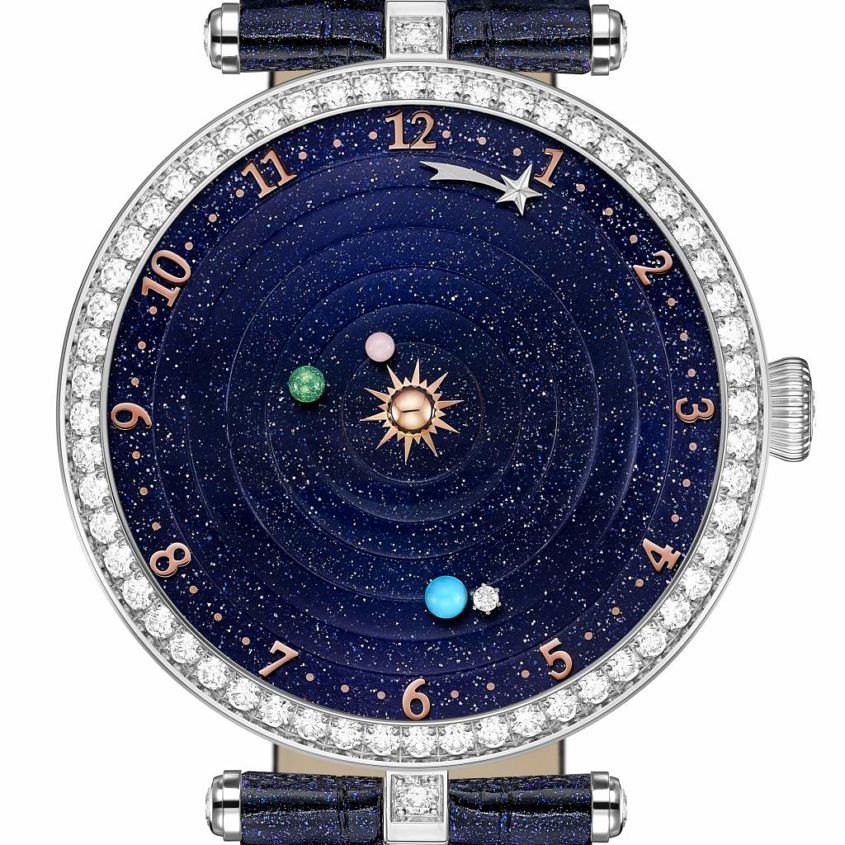 VAN CLEEF & ARPELS LADY ARPELS PLANÉTARIUM
Diamonds plus complication! What's not to like? And while it was a strong pack of options, to my mind the combination of diamonds, wearability and incredibly cool astronomical complication meant the VC&A was the obvious choice.
The best men's watch of 2018
AKRIVIA CHRONOMÈTRE CONTEMPORAIN
The top list of men's watches was a high-end affair, with Vacheron Constantin being the most mainstream contender. The winner, though, was the Chronomètre Contemporain from Rexhep Rexhepi's AkriviA, a well-deserved win from a brand that's very much on the way up.
The best complicated men's watch of 2018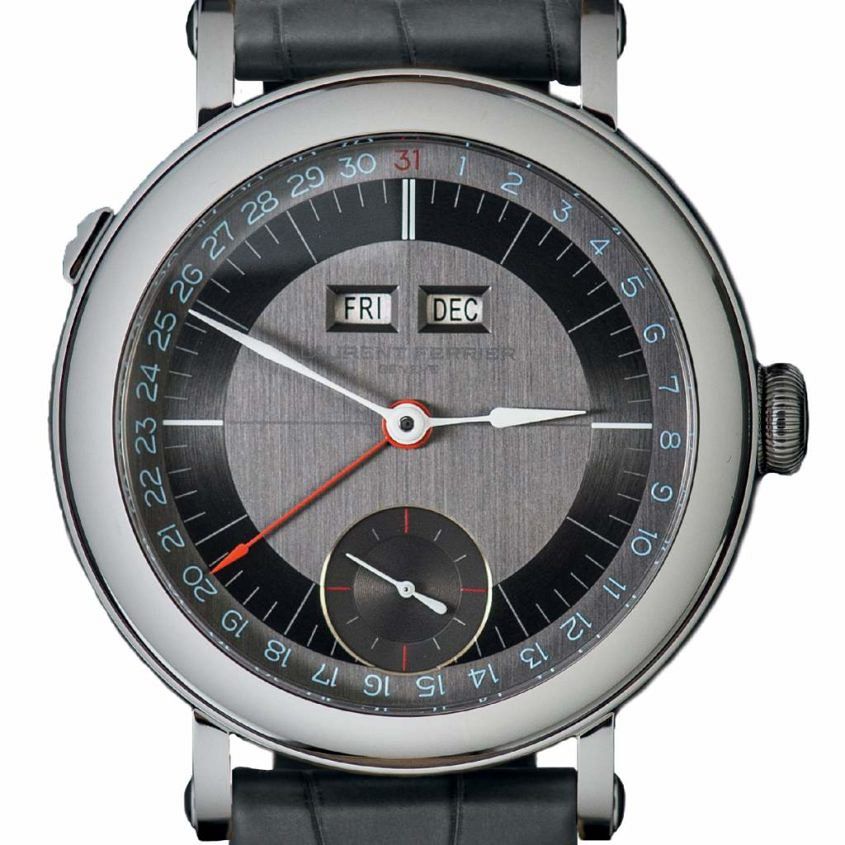 LAURENT FERRIER GALET ANNUAL CALENDAR SCHOOL PIECE
Tourbillons, calendars and moons dominated the complications in this category, but the watch that took the gong was a Laurent Ferrier, with a brand new (and beautifully finished) annual calendar complication. With a traditional layout and a slightly funky twist, it's a well-deserved win.
The best chronograph of 2018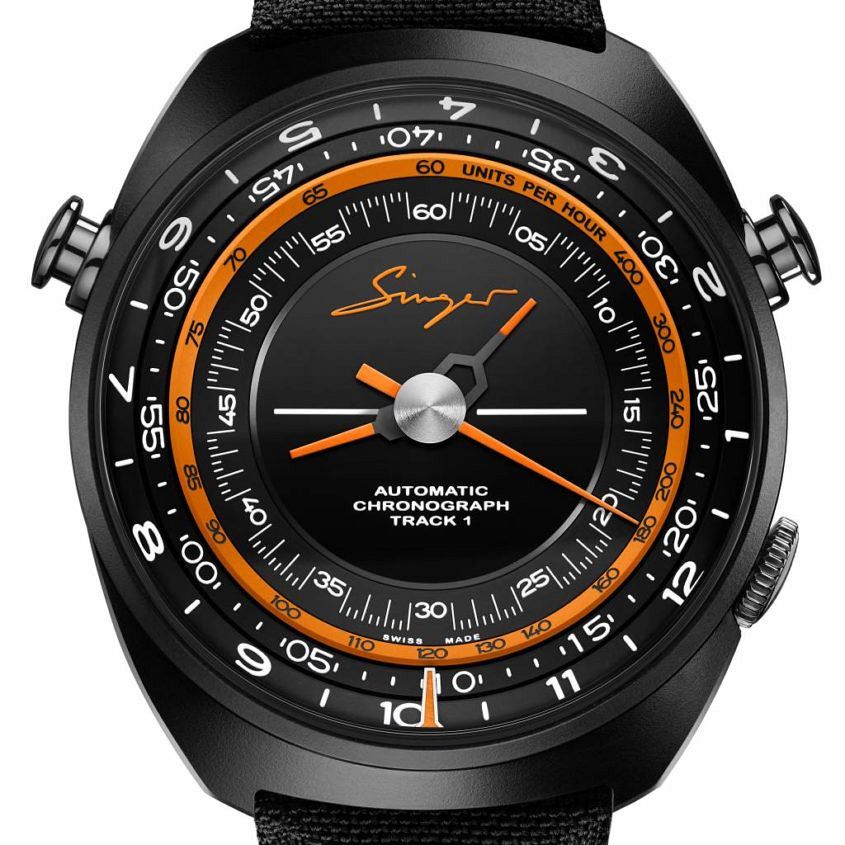 SINGER REIMAGINED SINGER TRACK1 HONG KONG EDITION
Stop. Start. Reset. Three simple words that sum up the appeal of chronographs, used to time everything from booster rockets to boiled eggs. This year the winning chrono was from Singer Reimagined, powered by the ingenious AgenGraphe.
The best chronometer of 2018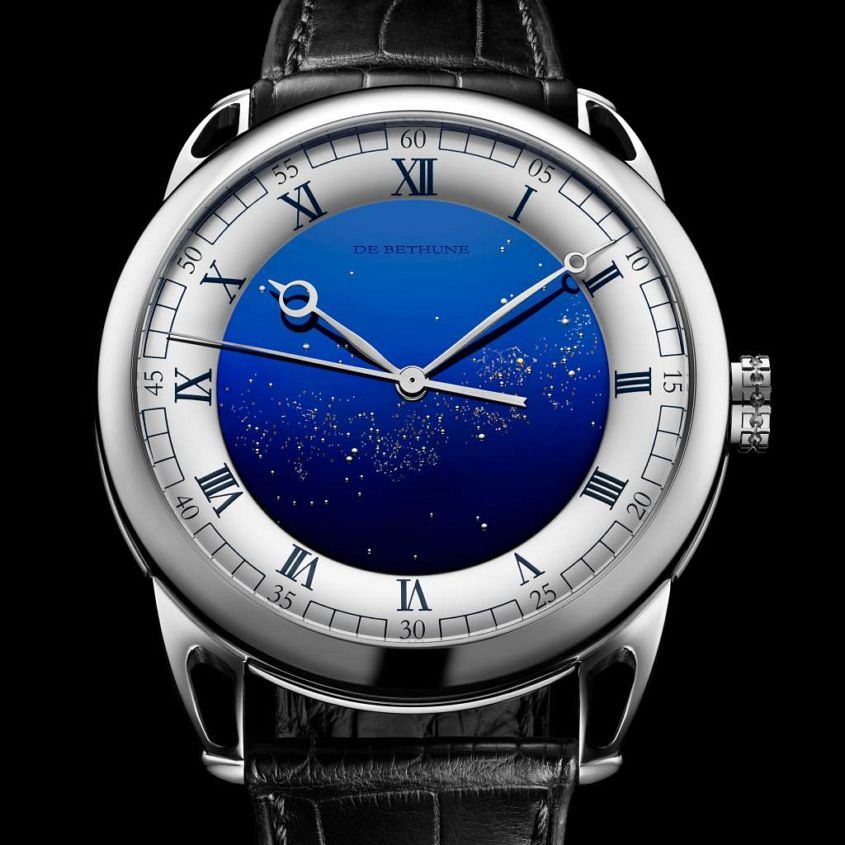 DE BETHUNE DB25 STARRY VARIUS CHRONOMÈTRE TOURBILLON
In the chronometry category, accuracy is the name of the game, and the name of the winner is the De Bethune DB25 Starry Varius Chronomètre Tourbillon, a high-grade chronometer for modern times, with modern looks to match.
The best mechanical exception piece of 2018
GREUBEL FORSEY GRANDE SONNERIE
How is a mechanical exception different from a complication, I hear you ask? Well, exceptional mechanics involves sophisticated displays, striking mechanisms and the like. The winner is a full-blown grand sonnerie minute repeater from Greubel Forsey, a clear favourite.
The best sports watch of 2018
SEIKO PROSPEX 1968 DIVER'S RE-CREATION SLA025
For all that they're rarely used for their intended purpose, sports watches is a popular, and crowded category. The winner was the tribute to Seiko's first hi-beat diver (and all-round good-looking piece), the SLA025.
The best jewellery watch of 2018
VAN CLEEF & ARPELS SECRET DE COCCINELLE
Would you have the stones to wear one of these high-carat masterpieces? High jewellery involves a skill set just as demanding and technical as high watchmaking, as VC&A's second win of the night certainly demonstrates.
The best artistic crafts watch of 2018
HERMÈS ARCEAU ROBE DU SOIR
For most of the watches in the GPHG it's what's on the inside that matters, but in this category, it's all about surface appeal. And what appeal! This attractive equine-themed watch from Hermès has a dial (inspired by a scarf, natch) crafted from leather mosaic. That's right, tiny leather tiles.
The "Petite Aiguille" winner of 2018
HABRING² DOPPEL-FELIX
Always one of the most popular categories, the Petite Aiguille is open to watches priced between 4000 and 10,000 CHF. And Austrian husband and wife team Richard and Maria Habring are always popular contenders. Their well-priced in-house split seconds chrono is their latest winning watch.
The Challenge watch winner of 2018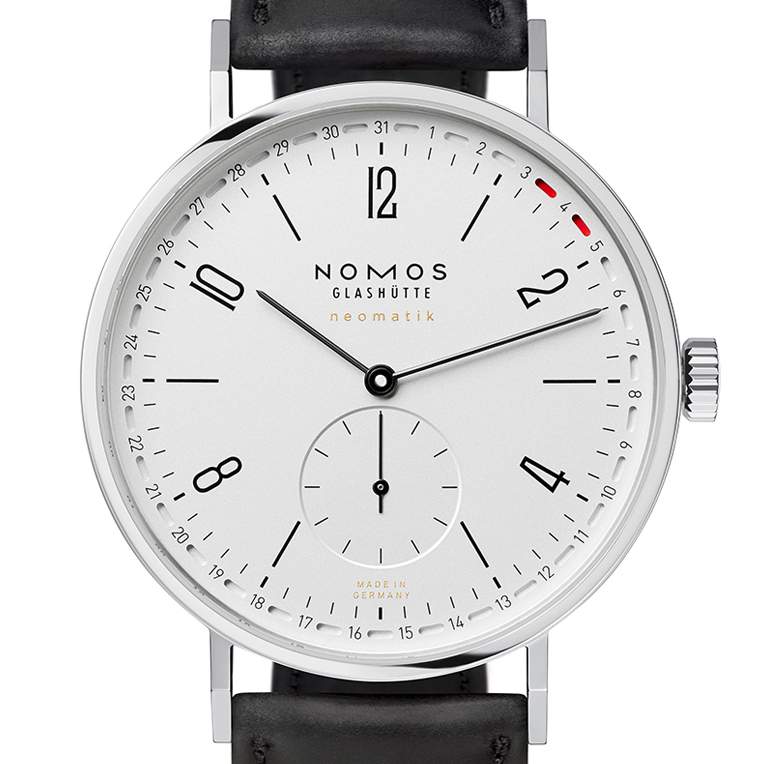 NOMOS GLASHÜTTE TANGENTE NEOMATIK 41 UPDATE
This category is new for 2018, and interesting not just because it's restricted to watches priced under 4000 CHF, but because it's the only category where smartwatches are allowed. Somewhat ironically, if unsurprisingly, no connected devices made the final shortlist, but the stylish Nomos Update offered a different type of smart watch.
The Revival watch winner of 2018
VACHERON CONSTANTIN HISTORIQUES TRIPLE CALENDRIER 1942
Vacheron Constantin certainly has a long history to draw on, and this pitch-perfect take on a classic calendar watch is a well-deserved winner. A lovely watch.
The Audacity watch winner of 2018
KONSTANTIN CHAYKIN CLOWN
Russian watchmaker Konstantin Chaykin has always had a penchant for slightly left-of-centre watchmaking, and the quirky and ingenious Clown is a great example. This prize is well-deserved recognition for a much-loved model.
The Innovation watch winner of 2018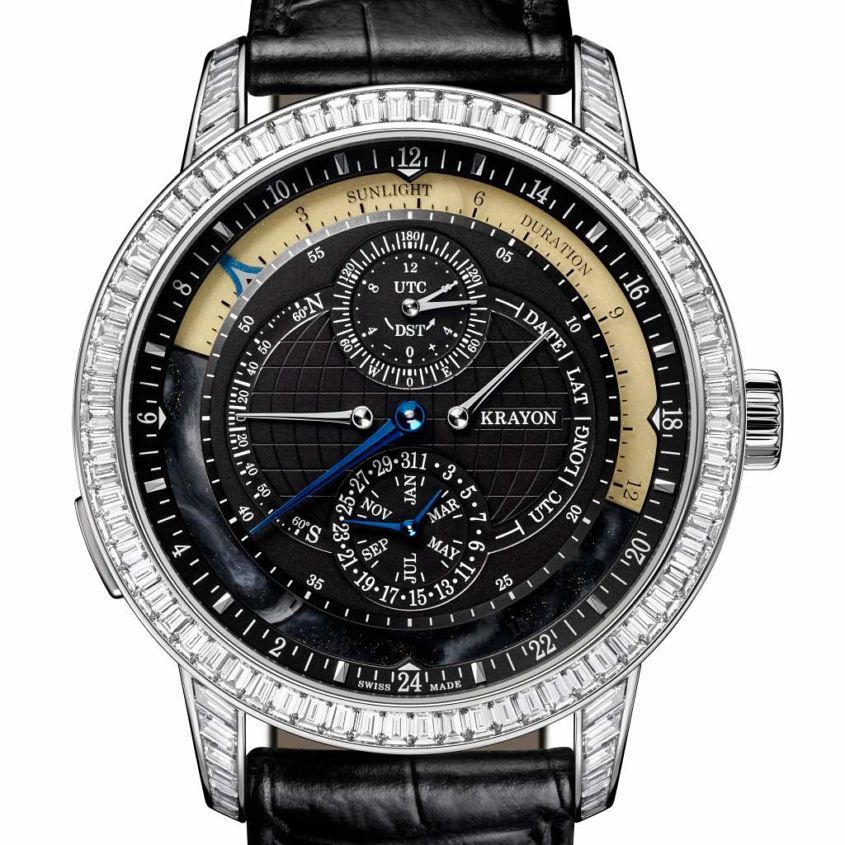 KRAYON EVERYWHERE HORIZON
It might be called a Krayon, but this watch is anything but child's play. If you've ever wanted a personalised mechanical device to tell you the precise time of sunrise and sunset, this incredible one-off is for you.
The Special Jury prize
Jean-Claude Biver
Few people have had an impact on modern watchmaking as Jean-Claude Biver, who was recognised for his lifetime of achievements.
The 'Aiguille d'Or" winner of 2018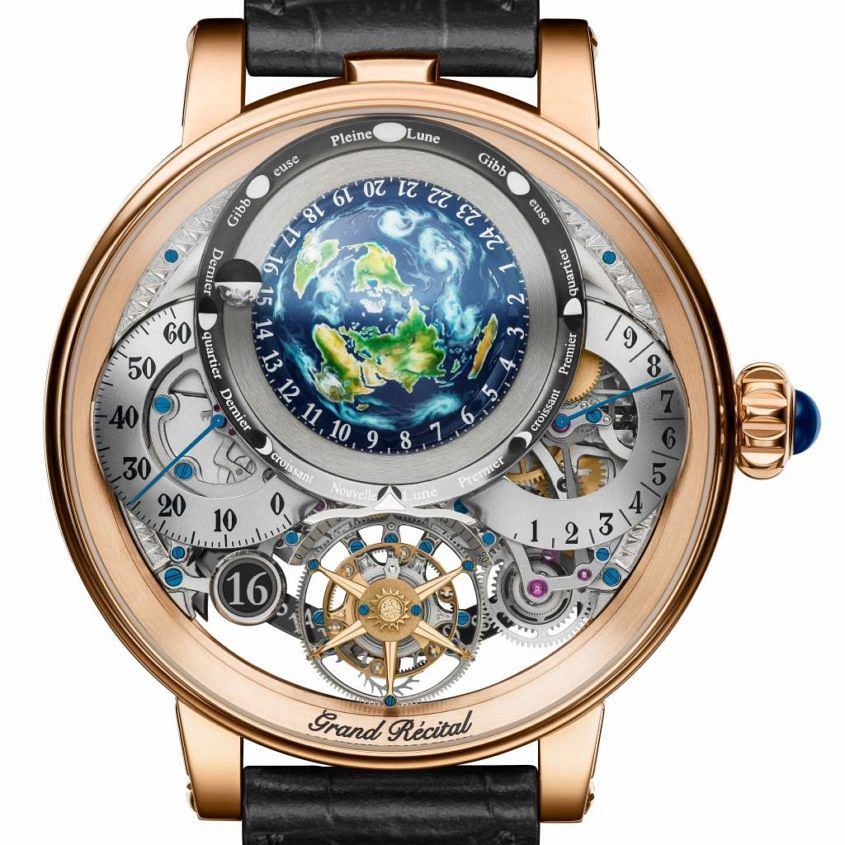 BOVET 1822 RÉCITAL 22 GRAND RÉCITAL
This is the big one. Of all the watches shortlisted, this is the best of the best. And while Bovet might not be a household name, the brand has been gathering steam under the leadership of industry veteran Pascal Raffy, and this incredibly complex astronomic piece shows just what Bovet 1822 is capable of.