Watches. Turns out they're not (just) for telling the time. As horology's true believers (that is, you lot) will no doubt be aware, watches are more than mere objects. They're a hobby, a community, and – depending on how far gone you are – a way of life.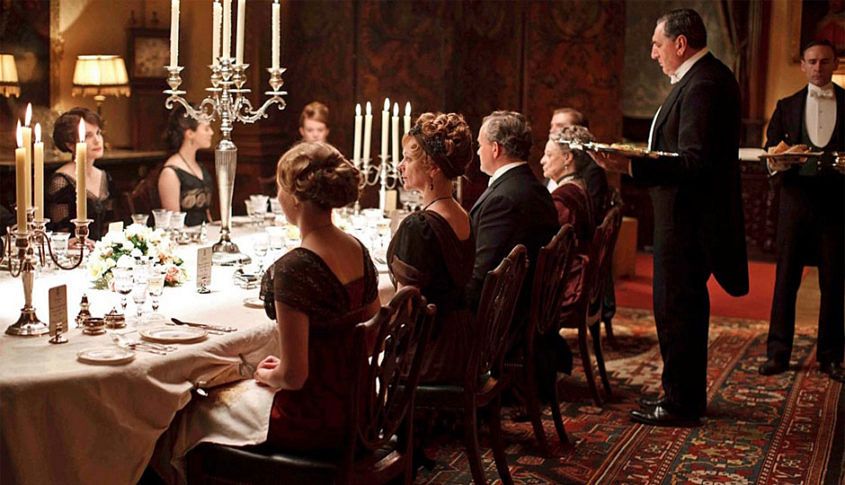 But this interest doesn't come without its risks. Once it becomes known that you're *into* watches, people will start asking you questions, sometimes in public settings. Picture the scene: You're at a nice dinner party with some friends and vague acquaintances – I'm essentially imagining Cluedo (Clue, for our American friends). Your buddy, let's call him Colonel Mustard, says, "I say, Professor Plum, why don't you tell everyone about the watch on your wrist … how much did it cost again?" And rather than go all Professor Plum, in the library, with the Rolex, you tell a story. You know the story, the default 'this is why I like watches' story. We've all got one. So, in the interests of community service, we're going to share ours.
Justin's Seiko in the rough
This is an interesting one, as I try to avoid going down the watchgeek rabbit hole in most instances, unless said dinner party involves a table of fellow aficionados. That said, the tale of my first vintage watch and first restoration project will occasionally come to light when asked about first getting into watches. By this time, I was quite green to the whole thing, having just acquired my first automatic watch — a funky looking Seiko 5 with a black dial, blue indices and hands, and an inner rotating timing bezel that had a knack for rotating far quicker and easier than it should. While exploring a local antiques shop, on the hunt for a good mid-century modern coffee table, I spotted a horribly beat-up watch in a junk drawer also bearing the Seiko nameplate. It was head-only, no bracelet or strap in sight; it had a heavily assaulted crystal, its pushers stuck, but with a few shakes I could tell it was still running. Off to Google I went, hoping to find more info based on the numbers on the caseback. It turns out I was looking at the much-loved Seiko 6139-6002 automatic chronograph.
Further down the rabbit hole I went. Was it worth the $100 gamble? Could I find parts for it? It seemed the answer was yes, as I found a hoarder of Seiko parts (who is sadly no longer with us). I scooped up the little tank, ordered up a crystal, bracelet, and gasket set (all NOS, in original Seiko packaging) and eventually found a reputable enough watchmaker in Vancouver willing to open her up. Fast forward to present day, she's still in my collection, and post-restoration you would never have guessed that this watch was teetering on the border of being tossed in the bin never to be seen again. This watch was my tipping point, my entry into a level of geekery that permeates through my daily life both personally and professionally, and I couldn't be happier about it.
Dan ducks the question
Perhaps I'm about to 'out' myself and the depth of my addiction, but I generally don't engage in watch conversation with non-watch people, or friends and family who aren't into them, for that matter. I find myself having to defend my choices — or, more specifically, my "investment" in watches — to people who don't understand, won't understand, or downright think it's ludicrous to spend the equivalent of a house deposit on my wrist. Working in and around the watch industry helps justify this though, even if it's just to myself.
Cam's tear-jerking tale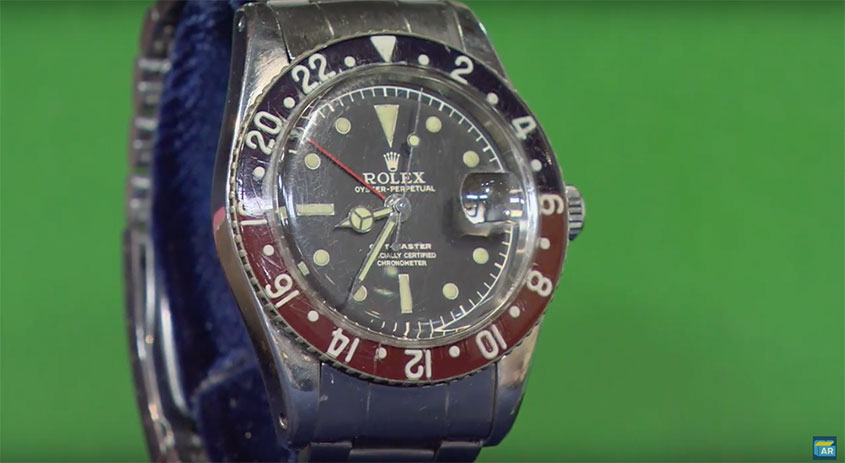 Antiques Roadshow. Yep. Anytime someone hears about what I do for a living, and the "why watches?" questions begin, I like to steer the conversation towards Antiques Roadshow. More specifically the episode with the unassuming veteran who brings in his Rolex GMT-Master reference 6542 – with full set box and papers as well as its original bracelet – that he bought while stationed in Germany way back in 1960. While I'm telling the story, I like to whip out my phone and bring up the clip on YouTube and watch as their jaws drop when they see that he originally bought it for $120USD and it's now worth $65,000 – $75,000USD. That's when the really fun questions start, and bingo bango, I become an instant expert in their eyes.
Sandra's accidental auction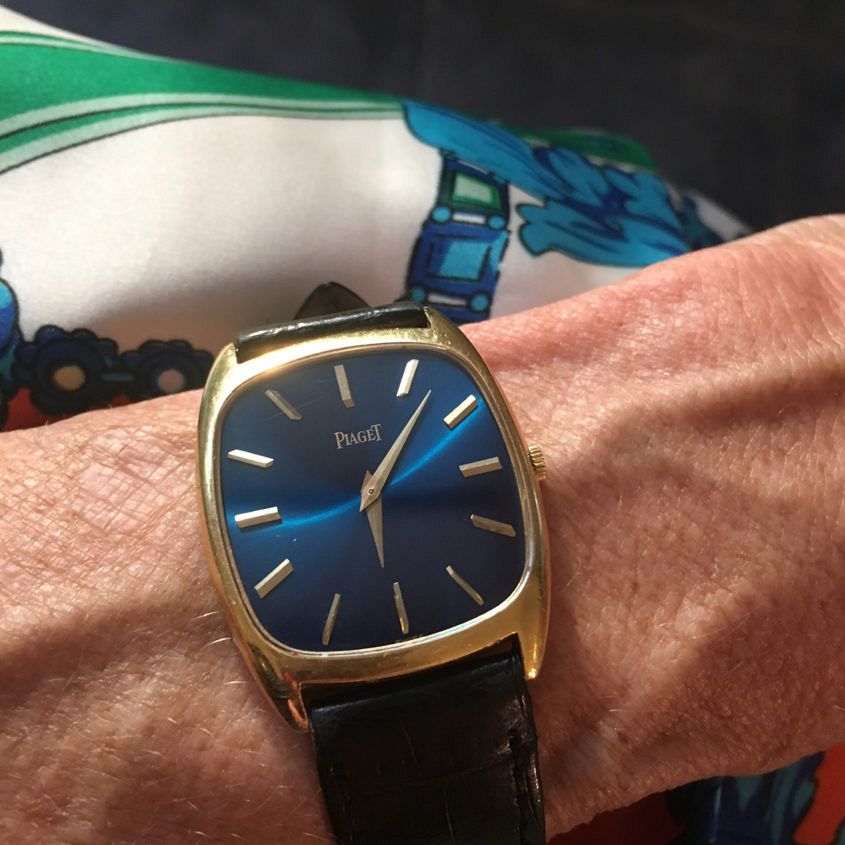 Being someone who owns only vintage watches, I'm often asked how or where I got whichever piece I'm wearing. For my early-1970s Piaget ultra-thin, the answer is: "By accident." I had no intention of buying a watch but went to the auction preview solely out of professional interest. Saw the watch among many others, thought "nice", and thought no more of it … until the auctioneer opened bidding. Nobody stirred. I felt a bit sorry for the guy, so put up my hand to help kick things off. Then a couple of bids came in, still pretty low, so I put up my hand again. A few bids more and suddenly the auctioneer was saying, "Congratulations, Madame, in the back of the room, it's yours." I turned to see who the lucky "Madame" was. Oh, it was me. Buyer's remorse lasted about a week, by which time I was falling so hard in love with the watch it no longer mattered that I had just spent a chunk of the rent. As time has passed, I continue to love it more and more. Which is why my next story will be "I'm about to spend the equivalent of the purchase price to get it repaired". Ultra-thin movements are delicate creatures and my 45-year-old one has ground to a halt. I wouldn't dream of not having it fixed.
Andy's out-of-this-world encounter
If I ever get asked about watches (spoiler alert — I do. A lot), I tell them the story about how an astronaut walked into a conference. The retired astronaut was speaking at a work conference, and – being the obsessive watch nerd that I am – I started scoping his watch. Not content about long-distance shots, I plucked up the courage to go chat to him, and sneak some pics of his Omega X-33. It's not every day you see something that's been into space (and on spacewalks). For me, that's what's great about watches.
Felix's unoriginal origin story
It's one of my greatest failings as a watch writer (if not as a human), that I don't have a good watch origin story. I get asked so often, "How did you get into watches?", and I wish I had a grandfather that gave me a watch, or I received one as a significant gift that got me hooked. But sadly, that wasn't to be – I just like watches. So I default to two stories. If I want to play on the ludicrousness of the watch collecting scene, I tell them the current market price for one of Rolex's bakelite Pepsi bezels (it just increased 10 per cent as you read this). If I want to get real, I'll talk about how automatic watches have a truly symbiotic relationship with the people who wear them, and how cool that is. But really, all the time I tell those stories I'm wishing I had a cooler origin story to tell.