Anyone that's been to Basel will know what we're talking about when we reference the 'Basel bubble'. It's a cross between Steve Jobs' reality distortion field (in which anything seems possible and reasonable) and a casino – where you are cut off from natural light and fresh air with access to a bottomless flutes of champagne. It's from this slightly warped place that we made our first predictions on the watches that would rock the world in the year after. Were we on point or were we wearing 'Basel goggles' (the horological equivalent of beer goggles)? There's only one way to tell – by going back, six or so months later, and reviewing our choices.
The Nomos Metro neomatik Champagner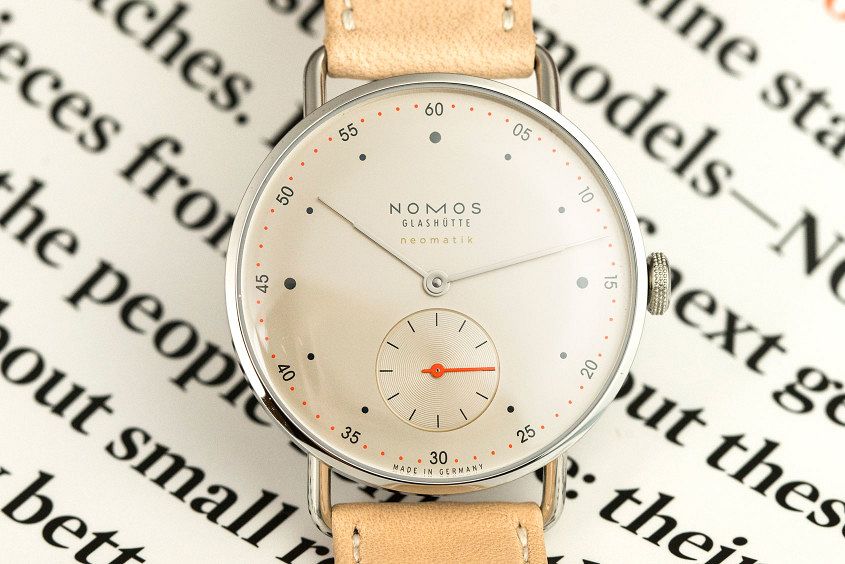 Andrew McUtchen: Still a good call, lovely champagne coloured dial and design details – strap colour also neutral and sympathetic to the overall colour scheme. Wire lugs add to its airiness on the wrist. Another stone cold killer from Nomos.
Felix Scholz: Nomos never expected their 'First Edition' to be quite so popular, so releasing regular production version of these neomatik watches was an obvious call. The quirkiest brand in Glashütte continues to offer the complete package.
The Rolex Day-Date 40 in Everose with green dial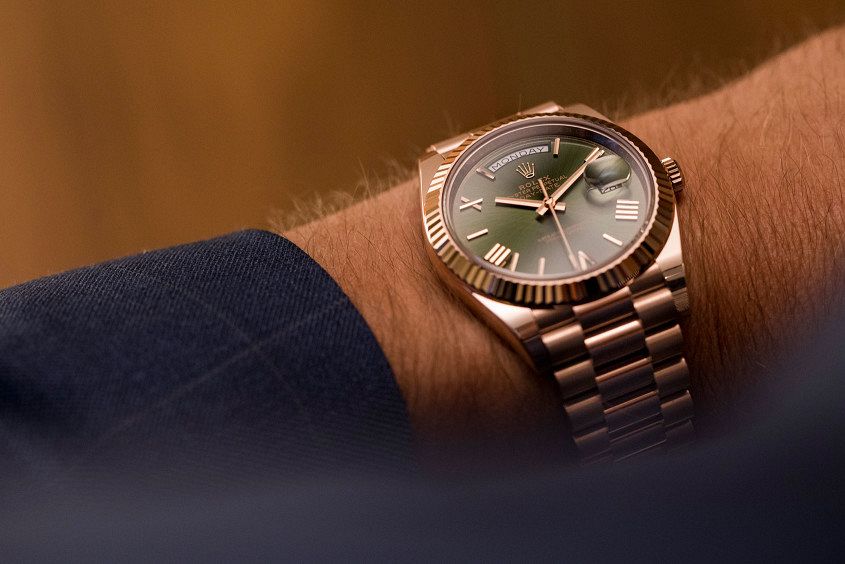 AM: This was the only watch at Basel that gave our camera assistant "that feeling." He followed up with a long anecdote about how it reminded him of shooting a woman so beautiful he couldn't even stand to look her in the eye. We felt it. It's a knockout combination, and the particular mossy shade of green is a brilliant change up from Rolex's patented turf green, but for me, I think we were a bit OTT in our response – we've ended up just as smitten with the Rolesor Yacht-Master, which turns in an equally delicious combination of materials, dial, with the added intrigue of two-tone.
FS: I wholeheartedly stand by this watch as the best Rolex from Basel. Don't get me wrong, the Daytonas and Yacht-Masters are great and all, but this dial brings out the best of the Day-Date. And the fact that it was available to buy in stores on the day it was announced? Pure class.
Bell & Ross BR-X1 Skeleton Chronograph Hyperstellar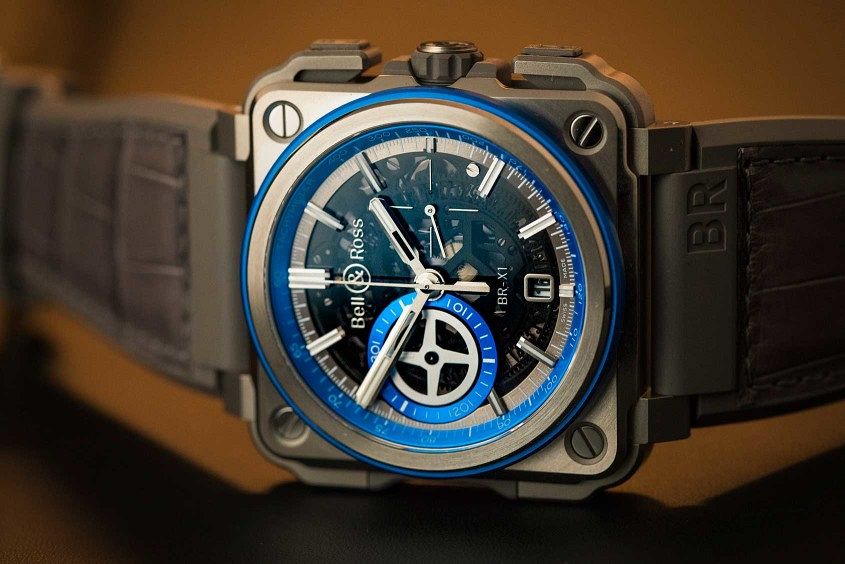 AM: Hamish picked this one and he was on the money. The year's seen sustained interest in the Hyperstellar and our coverage earlier in the year had a lot of people excited about the electric blue details. With a range as emblematic – and you could argue, limited in its scope for reinvention – as their square aviation collection , cutting through yet again is no mean feat.
FS: I agree, this watch really worked. The blue is a fresh change-up, especially paired with the lovely grey alligator strap.
Longines Heritage 1918
AM: Justin Mastine-Frost modelling the Heritage 1918 was one of my favourite shots of ours from Basel 2016, but once again, Longines has released a killer vintage model then let it drop into complete obscurity in terms of advertising support. Longines Heritage 1935 Majetek anyone? Still one of the better vintage models of the fair, but Tissot has done a better job supporting the similarly named Heritage 1936, which is soon to get the star treatment on the site.
FS: I always get the feeling that while us 'watch-guys' can't get enough of Longines' impressive heritage reissues, they rarely break-away from the brand's broader catalogue in terms of making it big in the mainstream. It's still a cracker of a watch – even though it's got a date!
TAG Heuer Monza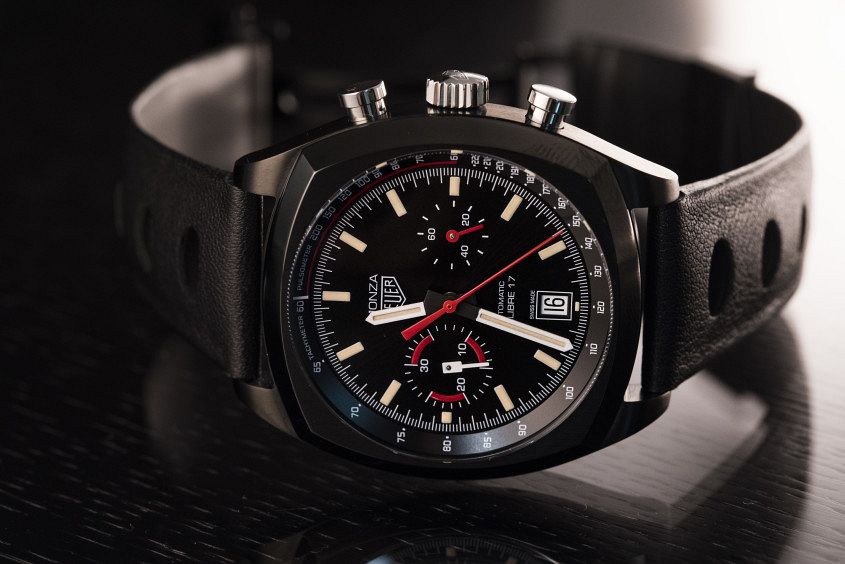 AM: The impact of the Heuer-01 on 2016 has been meteoric and sustained and, it should be noted, delayed, given that the watch was released in early 2015. And with star power like Thor (Chris Hemsworth) pointing out from billboards all over the world it's cast and long shadow over all other TAG Heuer models released at Basel. Over the year, I've been won over to its power-watch punch, but I still feel the Monza is the ultimate classic alternative and would do well from heightened exposure. So yes, I still back this one. I also can't help quoting our photographer Marcus: "I could not resist wearing it as I shot more watches at TAG Heuer. If felt right straight away… I am certain I would have my boys scrambling over that one when I'm on my deathbed as they would love to sport it years down the track."
FS: TAG Heuer releasing a heritage throw-back isn't anything new – it's one of their key pillars after all. But this year's offering is a fantastically good take on the '76 original. I suspect that before too long they'll be very hard to find.
Arnold & Son Nebula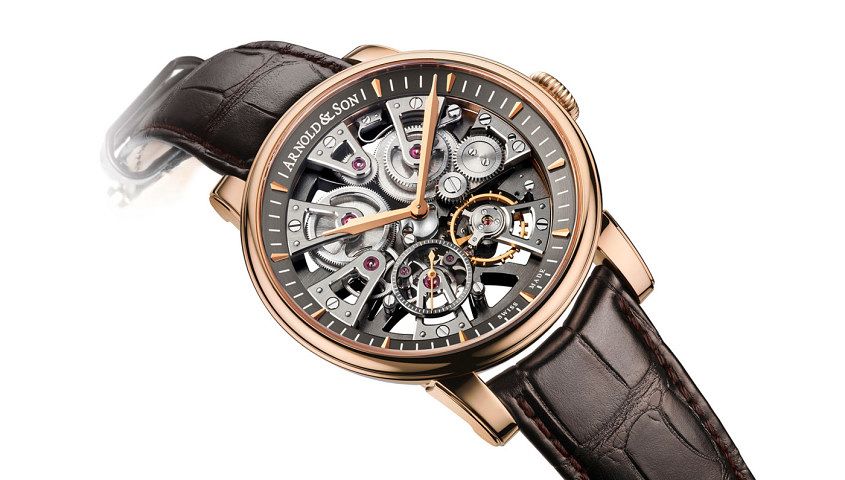 AM: What a great select from Justin; a stunning skeletonised A&S with a "relatively attainable" price of 13,500CHF. If there's any good to come from a market in a downward turn it's the rising affordability of fine watchmaking. As Justin said at the time it's not the most technically innovative, but the Nebula showcases the advantage the smaller houses have, which is the freedom to champion breakthrough design and impeccably hand-finished watches. JMF picked a winner here.
FS: There's no doubt this is a grade-a piece of horology from one of the most interesting brands around, but as the year has panned out there's been a lot more attention to Arnold's sister company – Angelus. If Arnold & Son speaks to the history and heritage of watchmaking, Angelus is a much more modern in style, something that seems to be resonating with the high-end indie crowd.
Patek Philippe Annual Calendar Ref. 5396G-014
AM: Andy Green's right. This watch is "extremely sexy – white gold case, dark grey dial and Breguet numerals. It's sleek and stealthy, and packing everything I need." All that. But with some time to let the dust settle, the Patek Philippe World Time Chronograph Ref. 5930 has proven itself to be more of a story and more of a standout, with its elite complication and lovely minimalist Patek design – the perfect package, and with the assurance that it is without any doubt an investment grade purchase.
FS: Yeah, there's no doubt that the much-hyped 5930 is the standout Patek of the year – super complicated, super low production and super hard to get your hands on. Having said that, if I was spending my hard-earned on a Patek, I'd probably pick the annual calendar too.
Oris Divers Sixty-Five Carl Brashear and Oris Divers Sixty-Five 42mm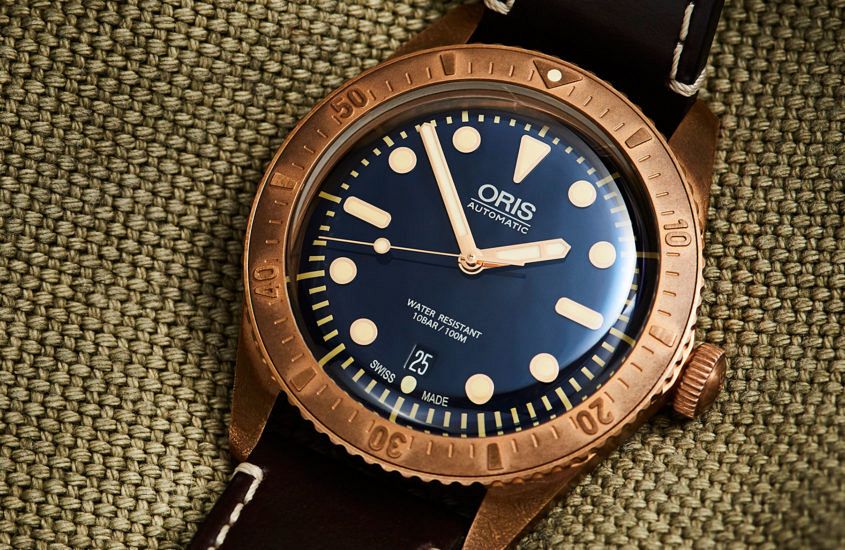 Andrew: Bullseye. The 80 Carl Brasher's that were allocated to Australia are gone, gone, gone. There's a lot more to say about this one, stay tuned.
FS: I've always preferred the steel, which is lucky given how hard it is to get your hands on the bronze. We were absolutely bang-on with this one, it's hands-down one of the best watches of the year – especially for the money.