When we reviewed the Polo S we were struck by its by its sartorial versatility. To prove our point we looked to Piaget's own 'game changers' – their take on ambassadors – all of whom have completely different personal styles, but who wear the absolute hell out of it, changing its character with their own swag. From Playboy, to nighthawk to black tie and beyond, it's all here. Bar one. The only look not covered, sadly, given the cocktail dress code of the launch event, is a polo. We'll have to test that out ourselves and let you know.
Look #1 – The Playboy – Nacho Figueras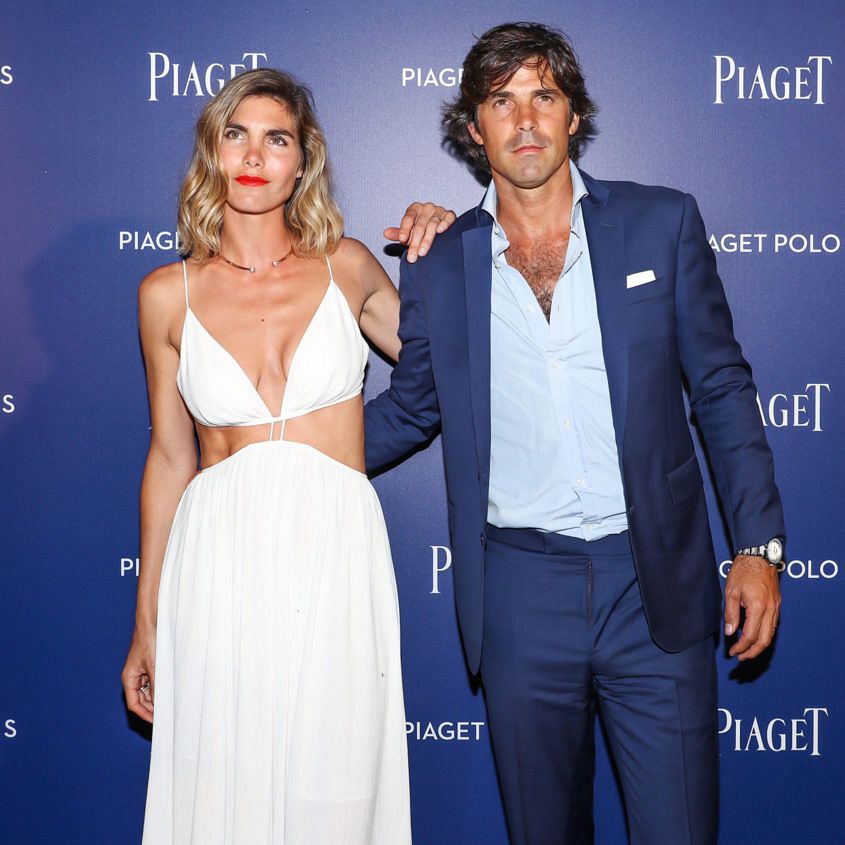 Argentinian polo player Nacho Figueras epitomises the devil-may-care playboy, the silver-dialled Polo S on one arm is the perfect complement to his casually unbuttoned pale blue shirt (with bonus chest hair). His stunning wife Delfina Blaquier on the other arm seals the deal.
Look #2 – The 21st Century Flâneur – Hu Ge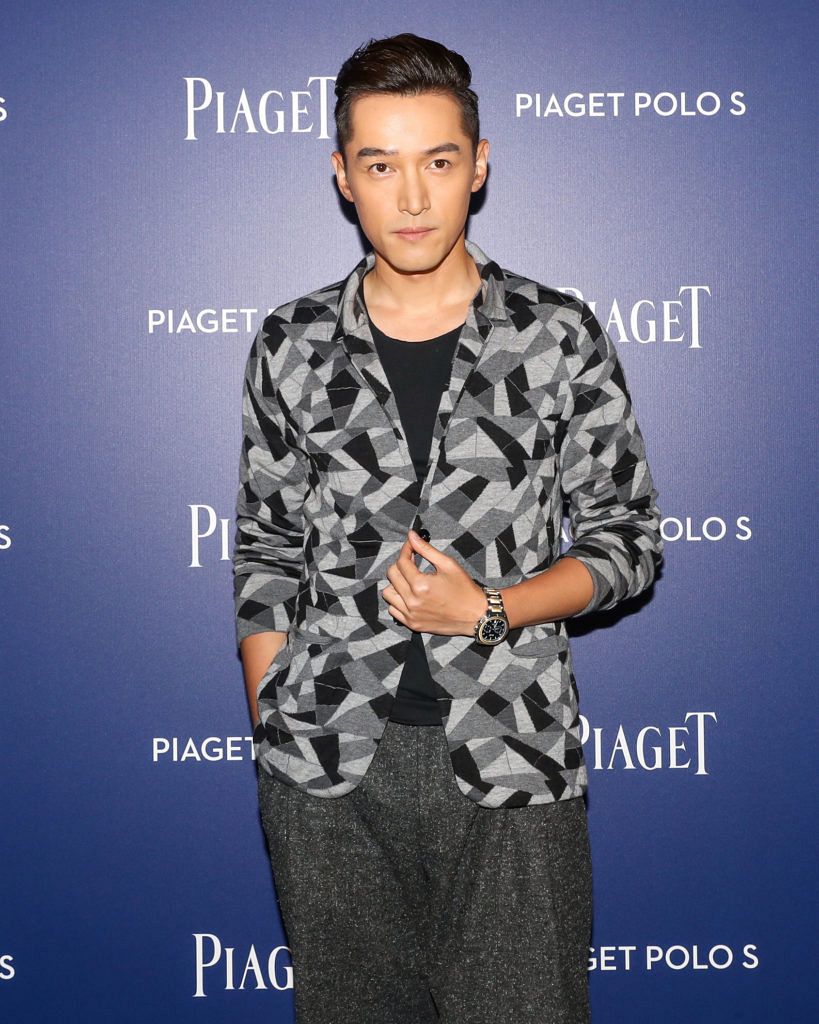 We suspect Hu Ge's effortlessly chic monochrome ensemble is the result of a lot of careful thought and consideration. However that casual geometry paired with those boxy trousers is a strong look. And it's hard to tell because of the lights, but could that be an as-yet unannounced two-tone Polo S chronograph on his wrist? Or perhaps it's the light… Intriguing.
Look #3 – The Nine-to-Five – Sam Heughan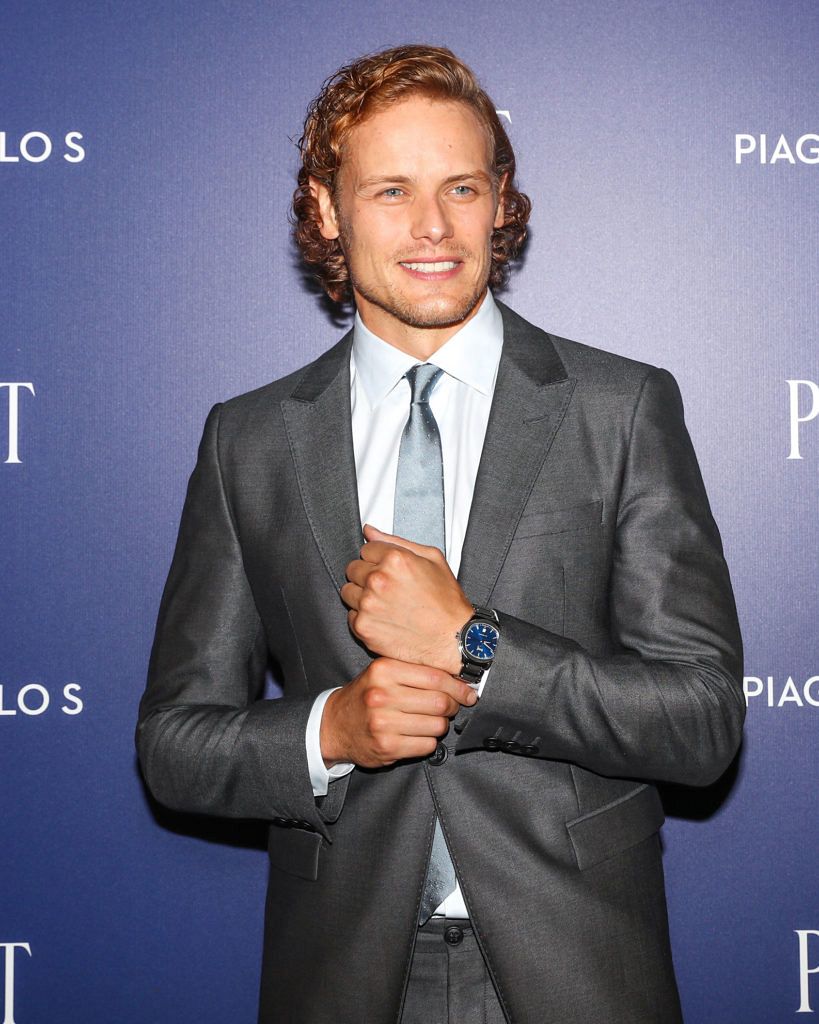 Sam Heughan's pairing of the blue-dialled Polo S with a sober grey suit (wingtips FTW) is the picture of office-chic, and while the Outlander actor's day-to-day uniform seems to be a kilt and sometimes a shirt, should he ever pack it in for a desk job the Polo S will be ready to play the part.
Look #4 – The Nighthawk – Michael B. Jordan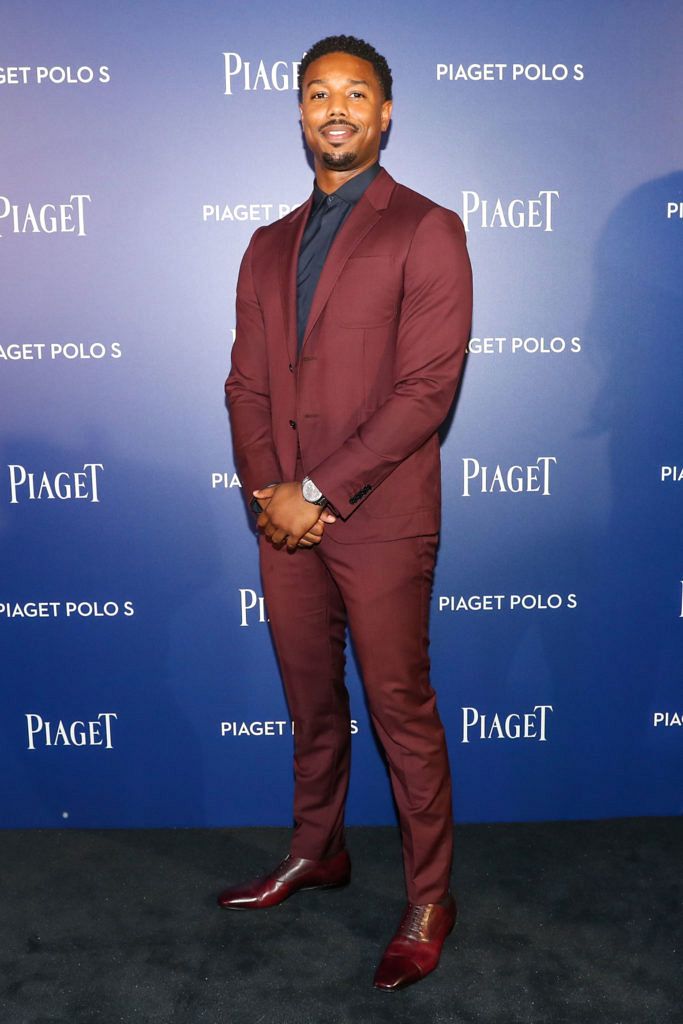 Is Michael B. Jordan preparing for a role as a pianist in jazz bar? With that maroon suit and matching oxblood shoes the Creed star is certainly channelling his inner Herbie Hancock. In the midst of all these warm tones, the glittering Polo S is nothing short of sumptuous.
Look #5 – The Artist – Miyavi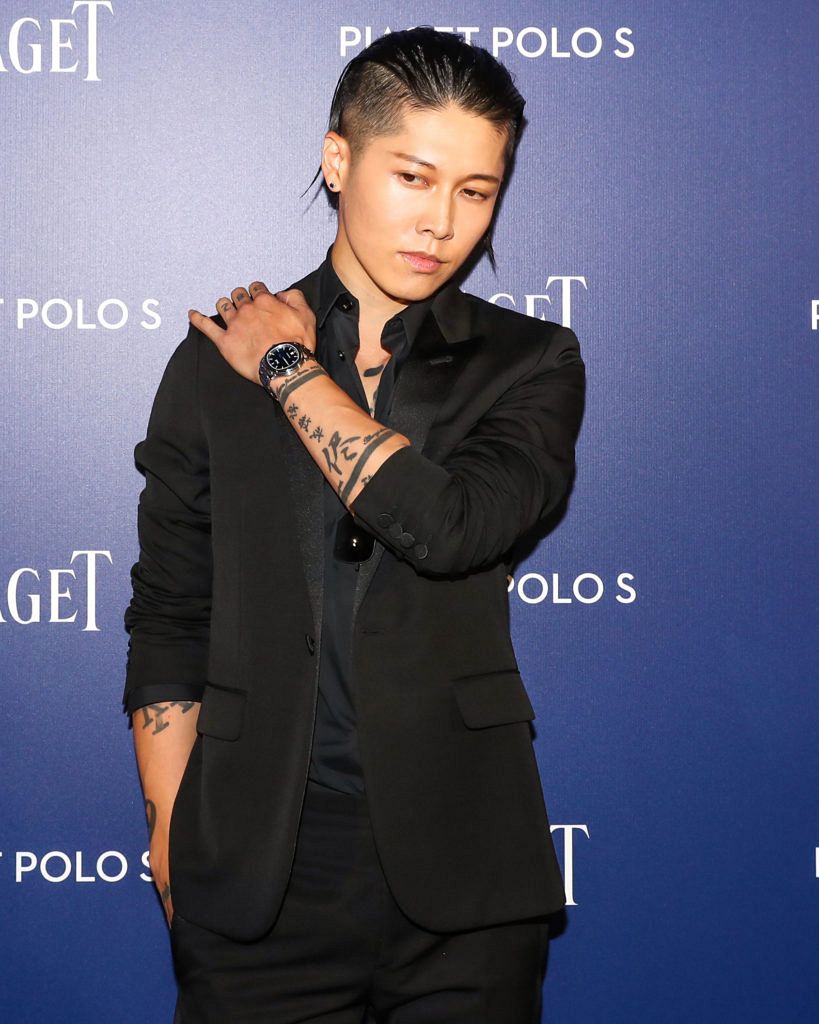 Japanese singer/songwriter/producer/actor/ Miyavi demonstrates that the Polo S is far from formal – looking just as good paired with tatts and asymmetrical hair as it does with black tie.
Look #6 – The Black Tie – Mohammed Sultan Al Habtoor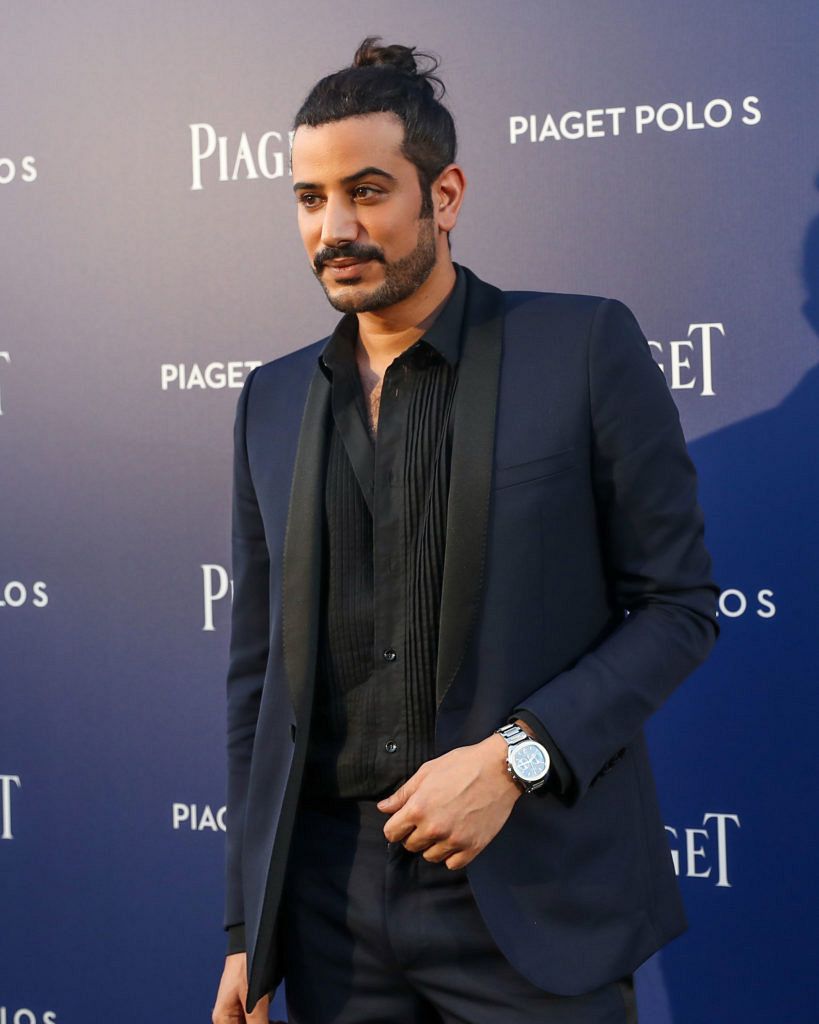 Which brings us to Mohammed Sultan Al Habtoor, the Emirati interprets black tie in an effortlessly modern way – by adding more black and losing the tie. The only thing sharper than the lines of the blue-dialled Polo S chrono is Al Habtoor's crisp beard. Well played, Mohammed.
Look #7 – The Smooth Operator – Ryan Reynolds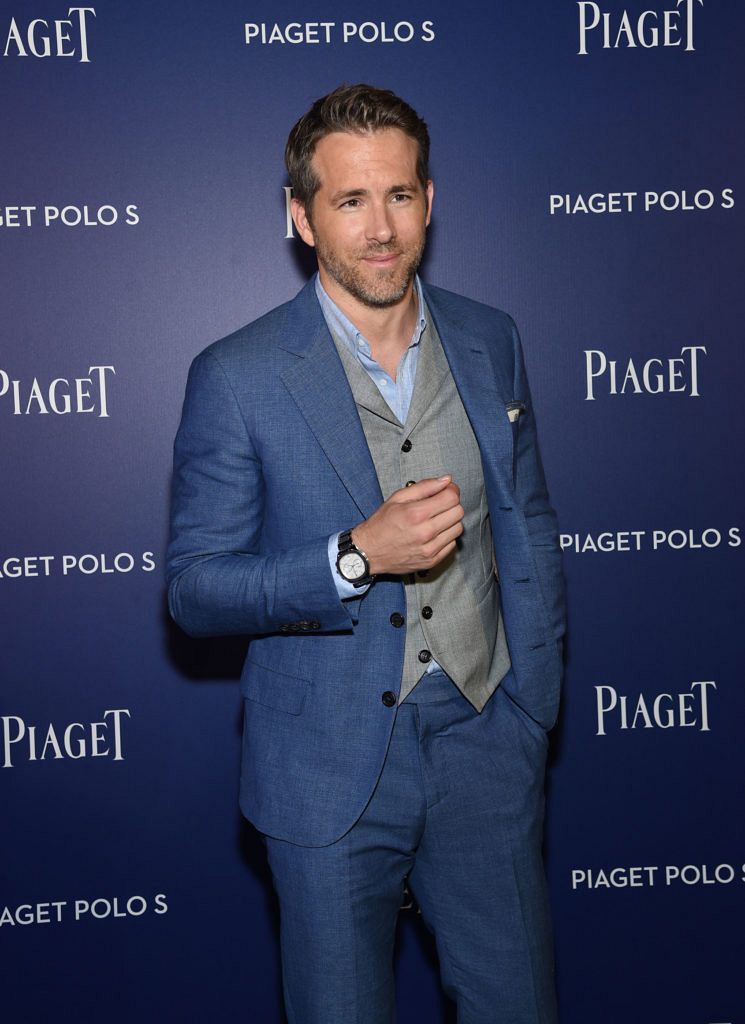 Play the damn Sade song, and play it loud. Not many men can wear a three-piece (in contrasting tones no less) and look both effortlessly relaxed and elegant at the same time. Ryan Reynolds is one such man. We're pretty sure it's for this reason that Piaget chose him as the global face of the Polo S campaign. Either that or they're really big fans of Blade: Trinity.