I don't want to sound too hyperbolic, but Baselworld 2019 will be make or break. The once grand fair has been navigating turbulent waters for a while now, and last year's mass exodus by Swatch Group brands ripped a hole in the hull that almost sunk it. This year's fair will be smaller again, and whether or not the organising body has done enough to keep remaining exhibitors happy remains to be seen. It will also be an interesting year for watch releases. Brands are increasingly favouring a drip-feed of digital drops rather than the Baselworld grand reveal, and we're also seeing a focus on safe, commercial releases. So, interesting times ahead. With that in mind, here are three things I'm expecting to see, and three things I'm hoping to see at Baselworld 2019, in a few short weeks.
Expect to see: More Nanograph action from TAG Heuer
Seeing the TAG Heuer Nanograph Tourbillon in Geneva in January was one of my highlights. It's a genuinely cool innovation, and an exciting alternative to silicon. I'm not sure if they'll be ready (yet) to announce more models packing the tech, but I certainly hope so.
Expect to see: More smaller sizes
Diameters are decreasing: 39 is the new 42, and people are even getting comfortable with 37mm on a man. Get used to it.
Expect to see: Fewer people
I suspect the only real crowd at Baselworld will be in front of the Rolex booth as their novelties are unveiled. This one is a mixed blessing. On the one hand, it's another nail in the coffin, but also fewer meandering people to get in my way.
Would like to see: Some real change in infrastructure and mood etc.
Honestly, I'm interested to see just what Baselworld has managed to change in a meaningful way. Maybe it will be more intimate, with a community vibe, or maybe it will feel like a half-empty aircraft hangar. I hope the former, and fear the latter.
Would like to see: A better Grand Seiko bracelet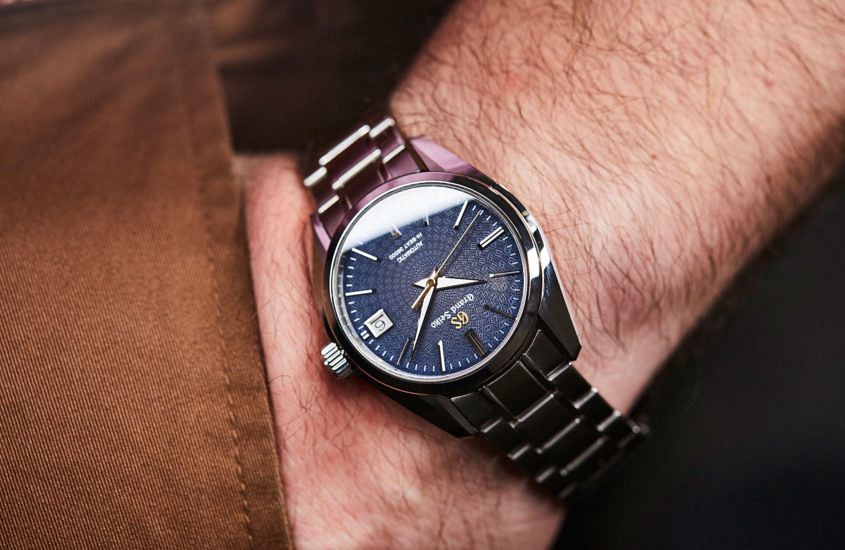 OK, so this is a lower likelihood. But I think it would be great. Grand Seiko has been making strong upmarket moves in recent years, and honestly I think their watches can easily go toe-to-toe with Switzerland's best at a similar price point. With the notable exception of the bracelet. On many models, it's one area that's due for an upgrade.
Would like to see: More sensible pricing
This is a tough one. It's really hard to dial pricing back from a brand point of view. But what you can do is offer new tech and material innovations without whacking a premium on the RRP. And sensible pricing is of course subjective: the value argument for a six-figure watch is very different from a six hundred dollar watch. Having said that, I think we're seeing some really exciting and strong pieces in the 5-10K range, and hopefully that trend continues.