LIST: 5 times Rolex helped to make the world a better place (for more than just your wrist)
Felix Scholz
Watch brands don't change the world, right? Sure, it's easy enough to create a limited edition watch that raises funds and awareness, but as for true and lasting change for the better…? Very rare.
That might be a fair generalisation for many luxury watch brands, but this style of one-off, often half hearted corporate social responsibility has never been the Rolex way. Instead, for the last 40 years, Rolex has been supporting enterprising individuals working on scientific and technological innovations, preserving imperiled ecosystems and endangered species, as well as preserving culture and working to improve the quality of life in developing countries. The program through which this important work is done is the Rolex Awards for Enterprise. The awards started in 1976, as a single event to celebrate 50 years of Rolex's own innovation, specifically the waterproof Oyster case. The Awards proved so popular that 40 years on, the programme is still running.
How do these lofty aims of social and environmental change translate to real-world outcomes? The numbers speak for themselves. Since the inception of the Awards 33,000 people from over 190 countries have applied, and 140 laureates have been selected. These laureates have worked on projects benefitting millions of people in 60 countries across the globe. Rolex breaks down the awards across five broad categories – so today we examine a case study from each, and just because, we've paired each with an appropriate watch.
Science and health – Mark Kendall and the Nanopatch
Kicking things off with a local, Australian biomedical engineer Mark Kendell, a 2012 Laureate, has revolutionised immunisation with his Nanopatch. This ingenious method of vaccine delivery allows for smaller doses, simpler application and doesn't require refrigeration. Currently in clinical trials with the World Health Organisation, this tiny square has the potential to save the lives of the 17 million people who die from infectious diseases every year.
The Milgauss
The Milgauss is Rolex's scientific timepiece, its movement protected against highly magnetic fields by a Faraday cage. Even though it's technical, it's far from boring – the blue dial, orange highlights and lightning shaped second hand makes it one of the most downright fun models in Rolex's catalogue.
Exploration – Lonnie Dupre and Arctic exploration
American-born Lonnie Dupre has witnessed global warming firsthand. Over the last 25 years, Dupre has travelled more than 24,000 kilometres through high Arctic and polar landscapes, including the unsupported 2005 expedition that was the first to reach the North Pole in summer, alerting millions to the real and present dangers of climate change.
The Explorer II
First released in 1971, the Explorer II adds a GMT hand and a fixed 24-hour bezel to the already robust Oyster case. And though it comes in a black dial variant, for polar exploration it's hard to go past the white dial.
Environment – Michel Terrasse and vultures
In the middle of last century, vultures were nearly extinct on mainland Europe, largely due to the fear and mistrust which caused them to be a popular target for hunters. Michel Terrasse, a Rolex Laureate in 1984, has been working for the last 35 years to protect these birds. Vultures are now protected by law in Europe and today there are around 20,000 breeding pairs of griffon vultures on the continent.
The Explorer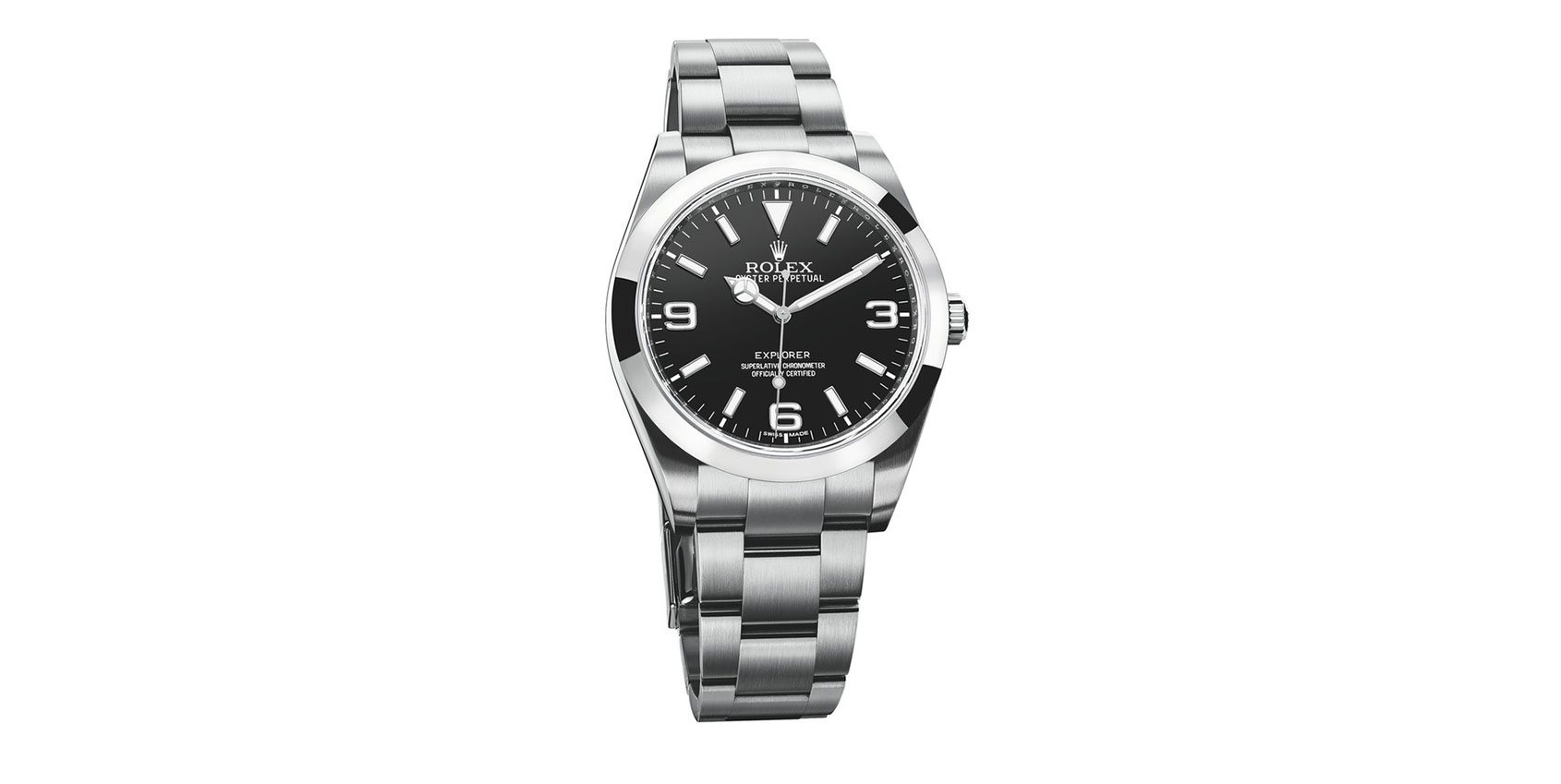 With an enviable history of actual exploration, the Explorer is a refreshingly understated tool watch. At 39mm across it's as comfortable in a chic bar or a windswept mountaintop.
Cultural heritage – Runa Kahn and the boats of Bangladesh
Boats are important in Bangladesh and increasingly these watercraft are of the diesel-powered variety. Runa Kahn, a 2006 Associate Laureate founded the NGO Friendship, which has worked to preserve traditional wooden boats, and the skills involved in their construction. In addition to preserving the marine heritage of Bangladesh, Friendship provides direct healthcare to 250,000 people a month.
The Submariner
The Submariner is the undisputed king of the seas, so it's the logical choice for anyone who lives on the waves. And while it comes in numerous colours and versions, it's hard to beat the original black.
Applied technology – Mohammed Bah Abba and his desert refrigerator
Bah Abba's pot-in-pot desert refrigerator is an ingenious, simple invention that has made a very real impact on the livelihood and wellbeing of thousands of people across Africa. The simple system of two pots, with a layer of damp sand between, was developed to improve the longevity of farmers crops in Nigeria. In trials it kept eggplants fresh for 27 days, compared to three days in natural conditions. With the help of Rolex, Bah Abba (who passed away in 2010) distributed almost 100,000 pots across sub-Saharan Africa, and his design has been adapted for various uses across the continent.
The GMT-Master II
Combining the toughness of Rolex's professional line with the utility of a second time zone, the GMT-Master II is the perfect complement to Bah Abba's functional take on a fridge.
Find out more about the Rolex Awards for enterprise here.