Throughout our recent discussions on what it is that defines value, we've explored some different ways of approaching that question. Ultimately, it's down to the wearer to decide the return on their investment, but which watches do we think are pretty darn likely to get a thumbs up from our readers across the board?
So here are five top buys, broken up into different price points, with a brief explanation of why these watches made it onto the list. Please feel free to tell us where we went wrong in the comments section, and let us know which watches you'd put on this list instead.
Up to $500 – the Hamilton Khaki Field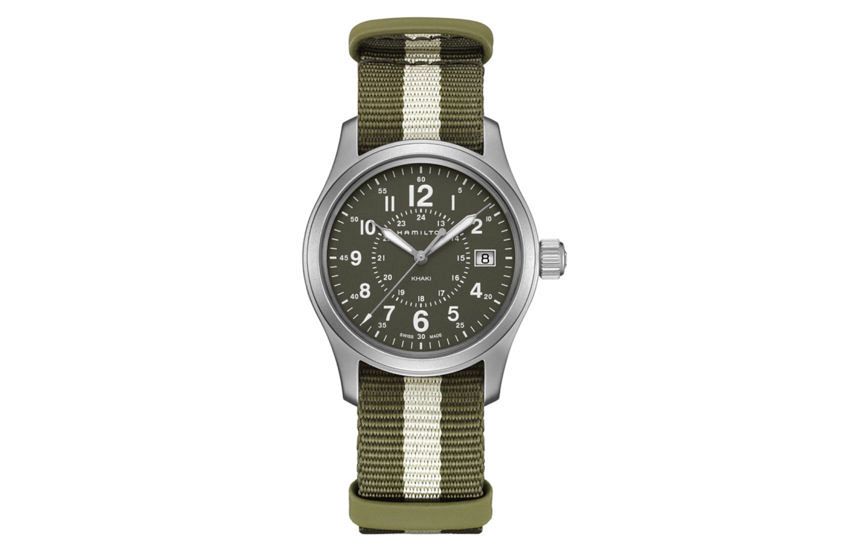 Under 500 AUD is a tough price point to find a decent automatic watch, so I've shelved that pursuit in favour of a tough-as-nails beater in a classic, wearable 38mm case. The Hamilton Khaki Field Quartz Reference H68201063 is a great addition to any collection from an established American brand now owned and operated by the Swiss-based Swatch Group.
Up to $1000 – the Junghans Max Bill
Around the 1000 AUD mark we start to see some pretty solid entries for microbrand divers, and entry-level group brands. But for a touch of class, look to German brand Junghans. Their quartz-powered Max Bill watches offer a very reasonable entry point to high-concept German minimalism as propagated by the legendary Bauhaus school, at which prominent designer Max Bill taught.
Up to $2000 – the Laco Paderborn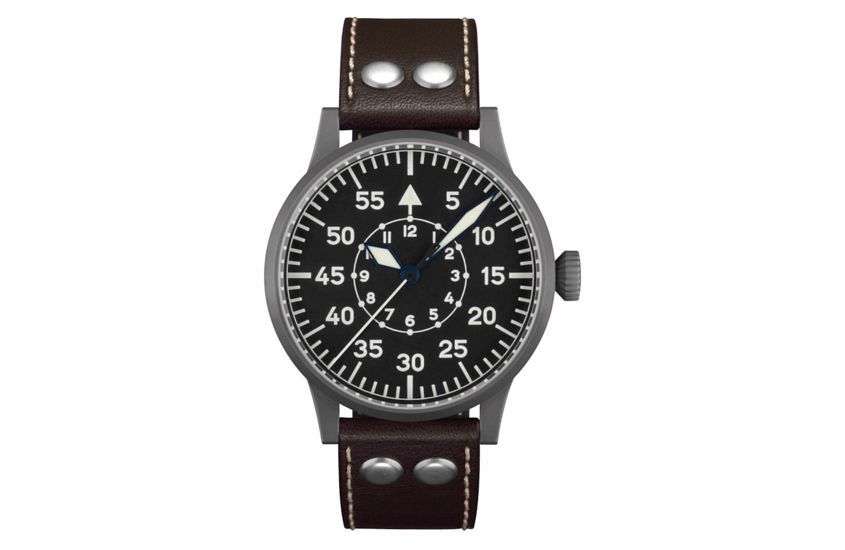 Sticking with the Germans (fans of high function at reasonable costs, clearly), we see our first automatic entry on this list. Independent brand Laco may not be the best known internationally, but they've built a solid following in their home nation that has been spreading out across Europe on the quiet. Mostly known for their military-inspired Flieger-style watches, they also produce some pretty nifty sports watches, which had a recent update with the 'Squad' collection. My choice from them, coming in at just under 2000 AUD, is the Laco Paderborn, with a dark, blasted steel case with an automatic movement inside. Truly an excellent watch for the price.
Up to $5000 – Oris Great Barrier Reef III Limited Edition
Now we're talking. Once you get up to the 5000 AUD mark, the wealth of options really opens up. But even though I could push it right to the limit, I'm not going to break the bank on this tier, because there was one standout piece I saw in Basel that I just could not shake and it lands in this category at an extremely competitive CHF 2450 (about $3500 Australian dollars). The Oris Great Barrier Reef III Limited Edition is a peach of a timepiece, which also happens to be aligned with a good cause. The teal sunray dial is a dream, and the yellow accents, repeated on the rotating timing bezel and the oh-so-cool circular date complication in the centre of the dial could not be a better fit. Sign me up for this one.
Up to $10,000 – The Glashütte Original Vintage Sixties
There is one piece this year that's really blown my socks off, and it also comes out of Germany. It comes from Glashütte Original. Last year saw the release of the Vintage Sixties annual edition, with stamped, colourful dials in arresting green. This year sees a new edition. The orange entrant is a sight to behold. With an in-house automatic movement finished in the traditional German style, and gorgeously polished and applied numerals that give depth to the already depth-charged dial, it is a steal at just over $9000 Australian.