We often wax lyrical about our love affair with Montblanc's watches, but we've also got a soft spot for their famous writing instruments. We were lucky enough to come face-to-face with a selection of their absolute finest recently. It's not often these golden, gem-encrusted rockstars of the written word, in their lavish presentation boxes even make it to our fair shores, but when they do, it's almost (we said almost) enough to make you throw your iPhone, tablet and computer out the window and go back to pen and ink.
Here's a glimpse at our favourites.
Limited Edition F.D. Roosevelt America's Signatures for Freedom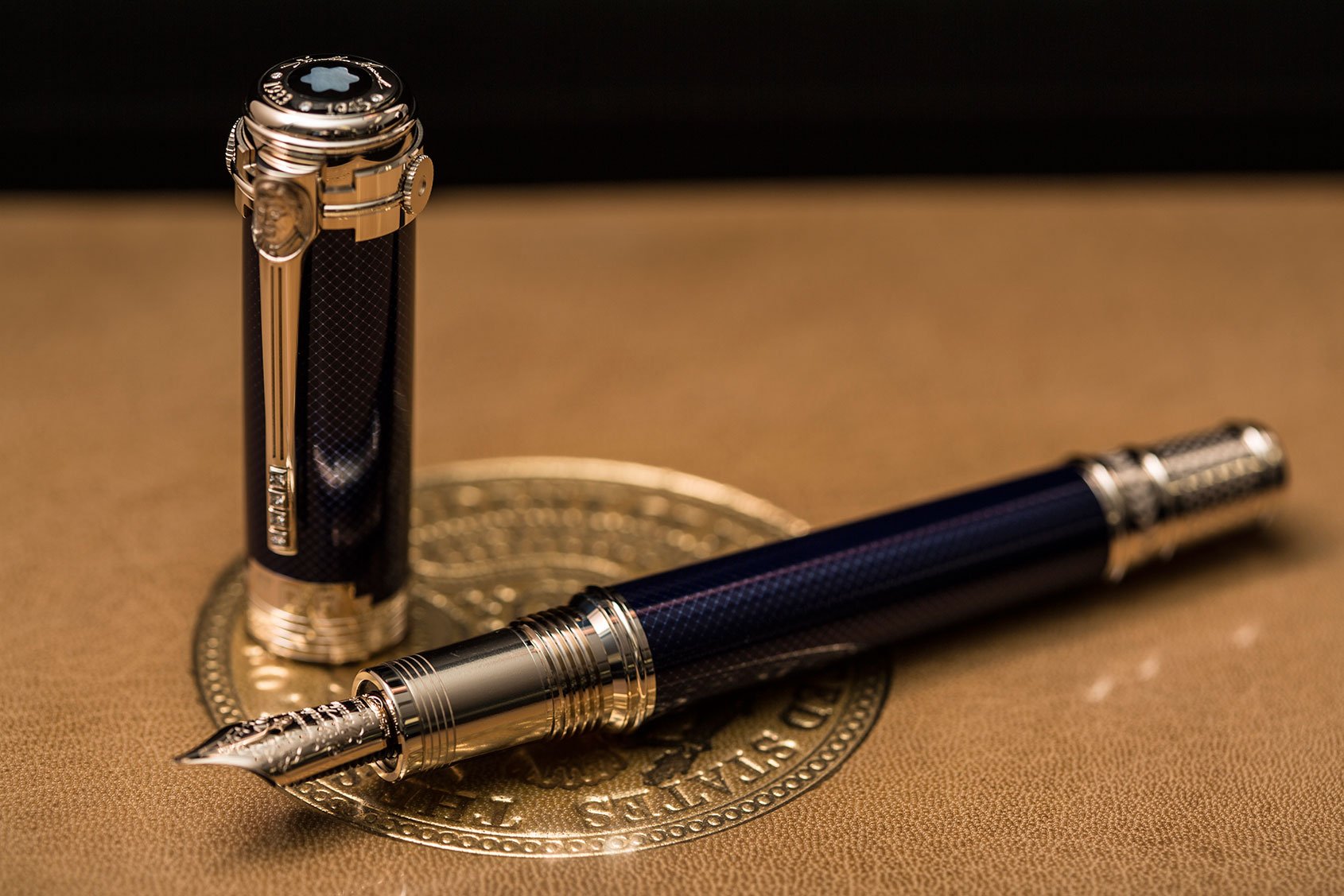 A stately writing instrument if ever there was one, this fountain pen in blue lacquer, princess cut diamonds and 750 solid gold fittings commemorates Franklin Delano Roosevelt, who served as 32nd President of the United States from 1933 until he passed away in 1945.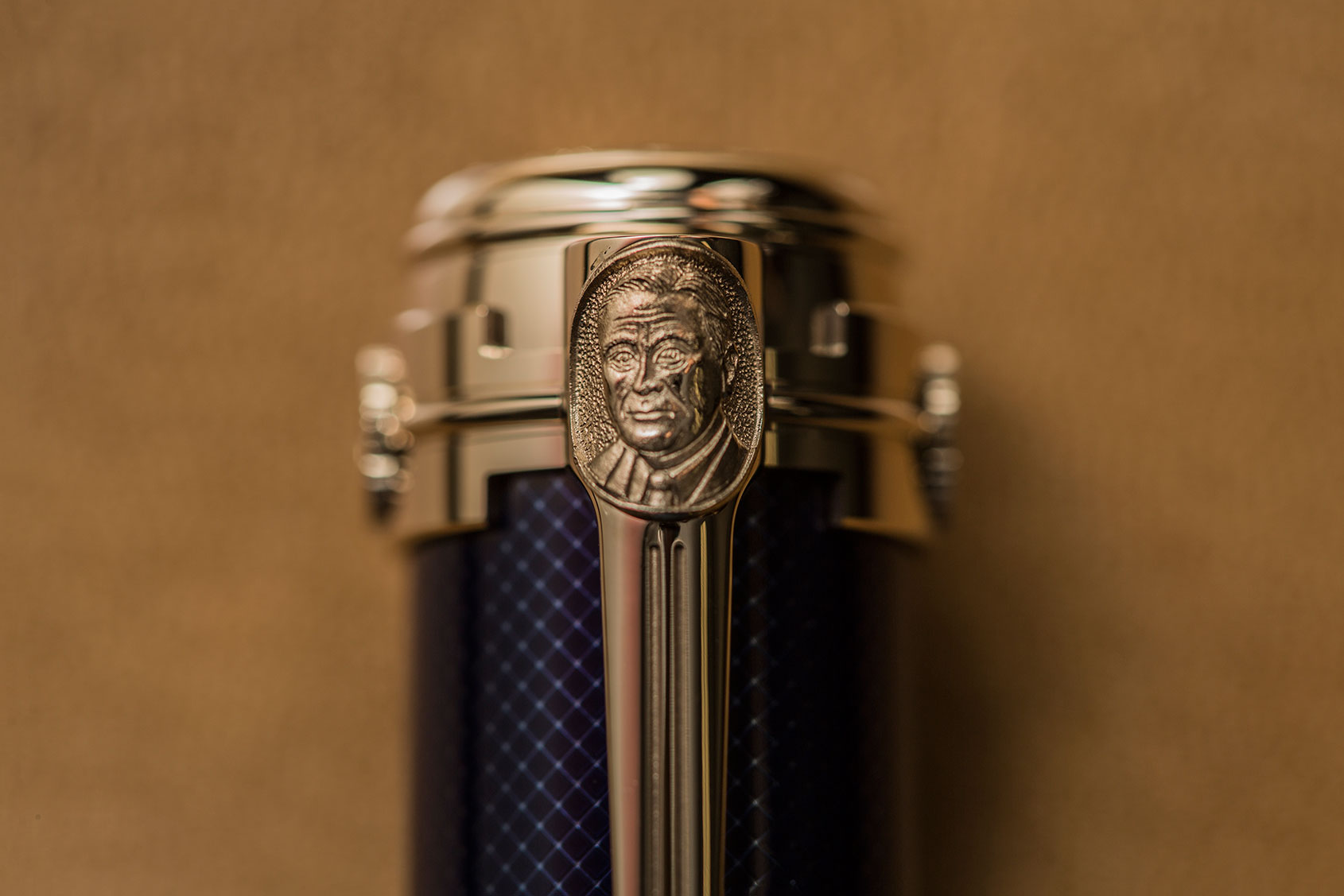 The laurel leaf pattern on the cone is an homage to the logo of the United Nations, founded by FDR in 1942, while its limited run of 50 pieces references the number of states in America. 
RRP $46,700
Limited Edition Prince Rainier III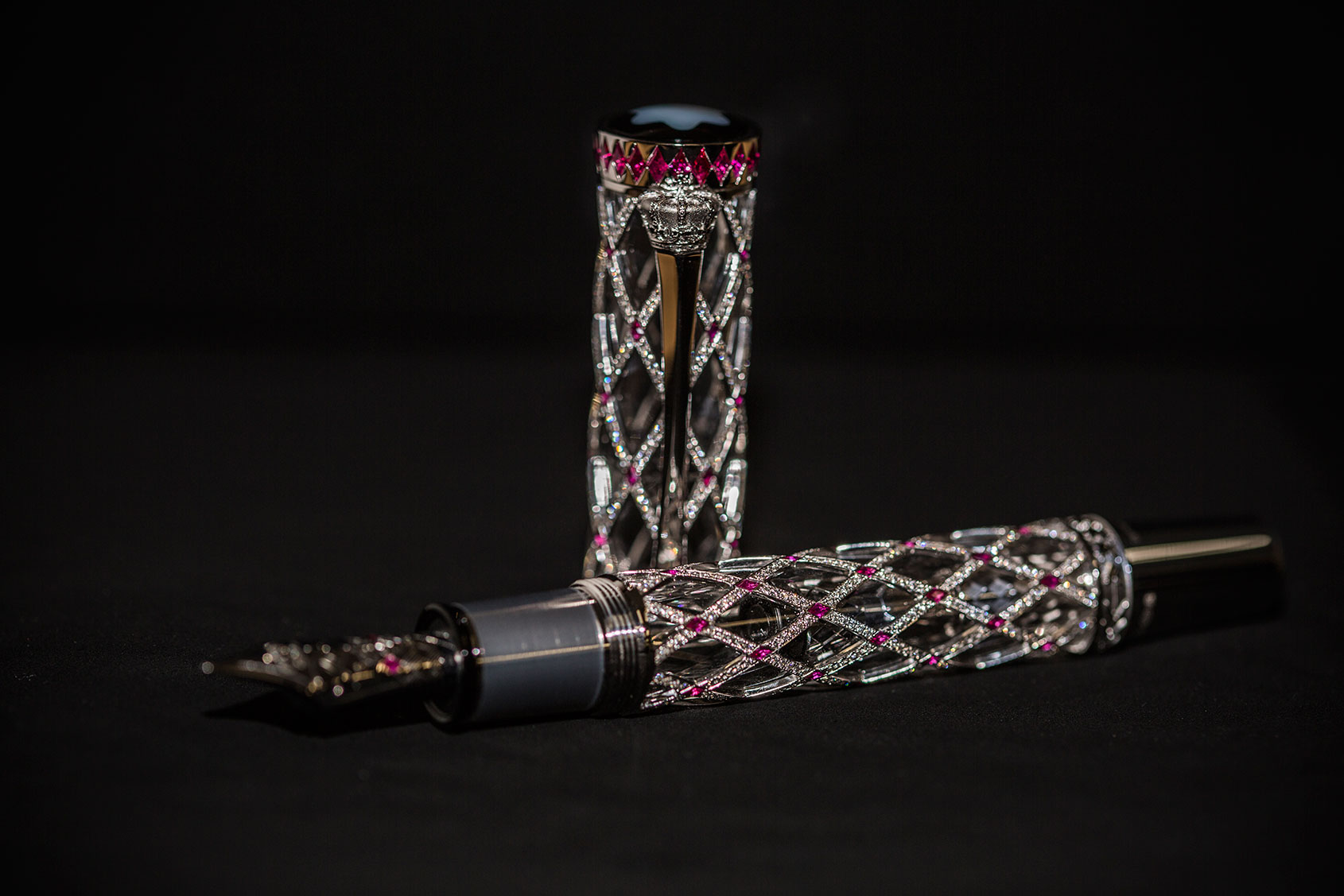 With a production of 81 – to honour the age of Prince Rainier of Monaco – each one of these skeletonised fountain pens with their solid white gold overlay requires more than six months work by a master craftsman. If that weren't impressive enough, it's also set with over 1000 diamonds and rubies – including gems on the nib itself. RRP $470,880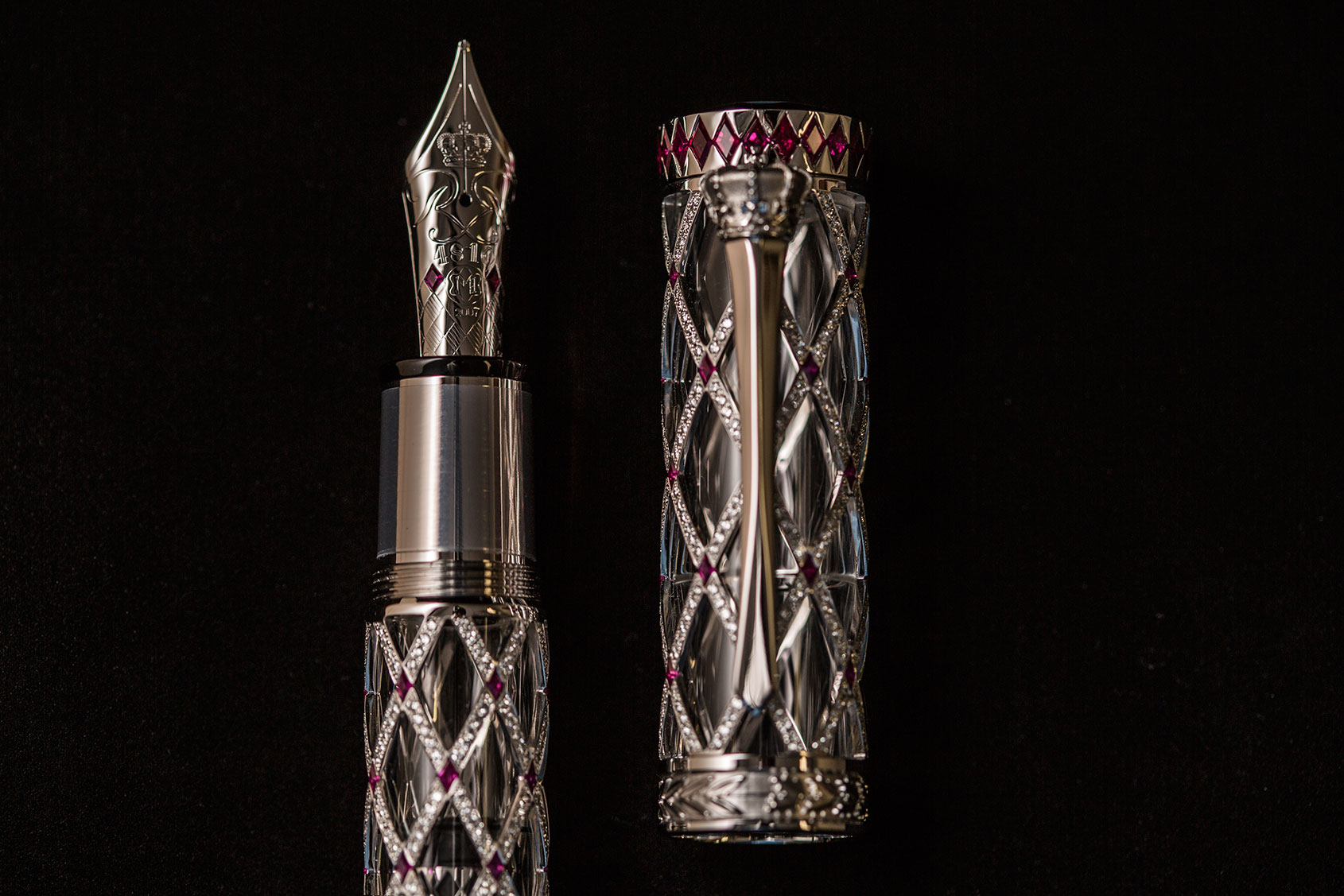 Limited Edition Luciano Pavarotti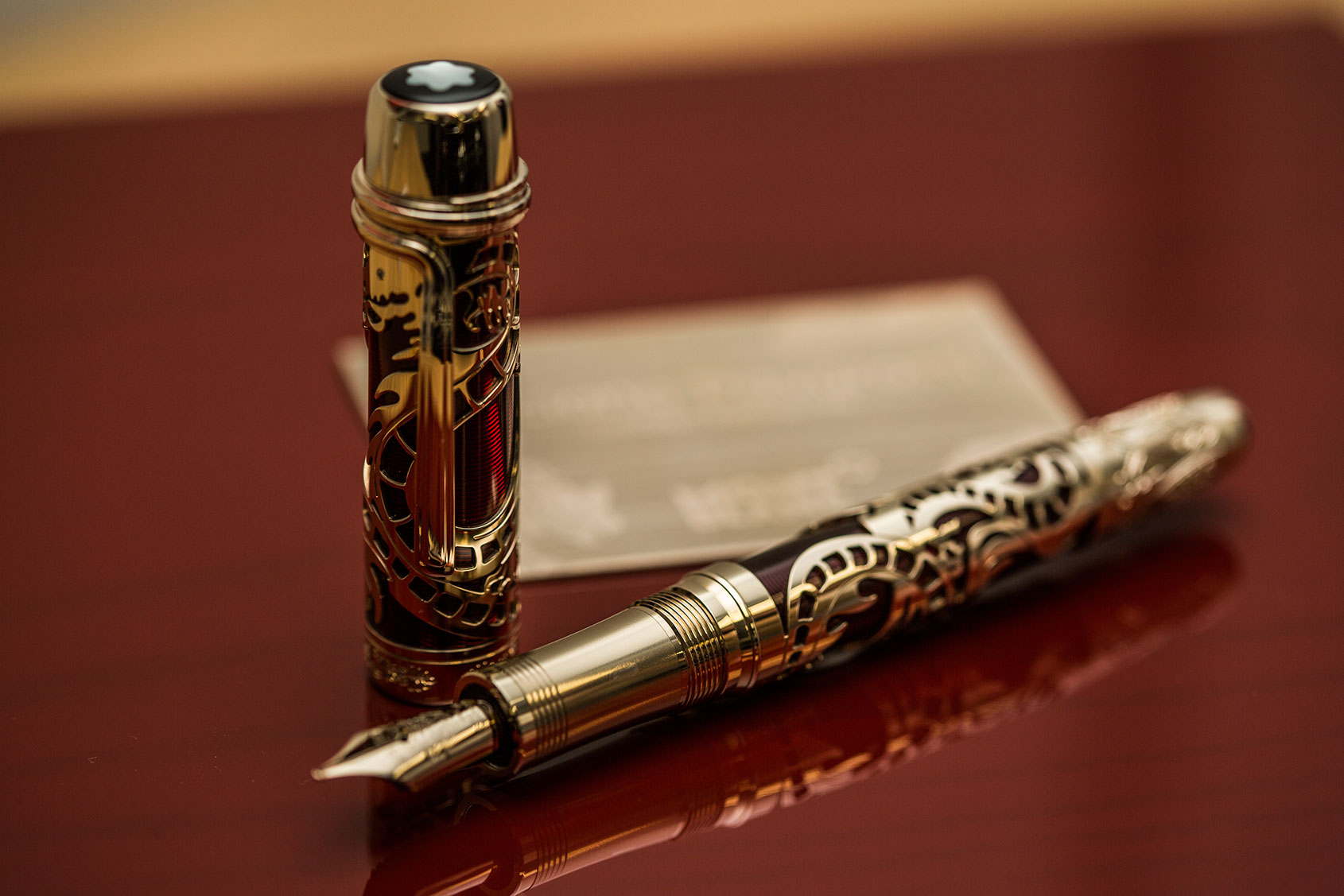 A tribute to the world-famous tenor, this dramatic piece rages in red, bringing to mind the velvet curtains of an opera stage. Then there are the dragons on the barrel which reference Turandot, the opera set in China featuring the famous 'Nessun Dorma', which became synonymous with Pavarotti. As a bonus touch, this one's limited to 98 pieces, a nod to the fact Pavarotti received the 'Legend' award at the Grammys in 1998.
 RRP $49,400
Limited Edition James Watt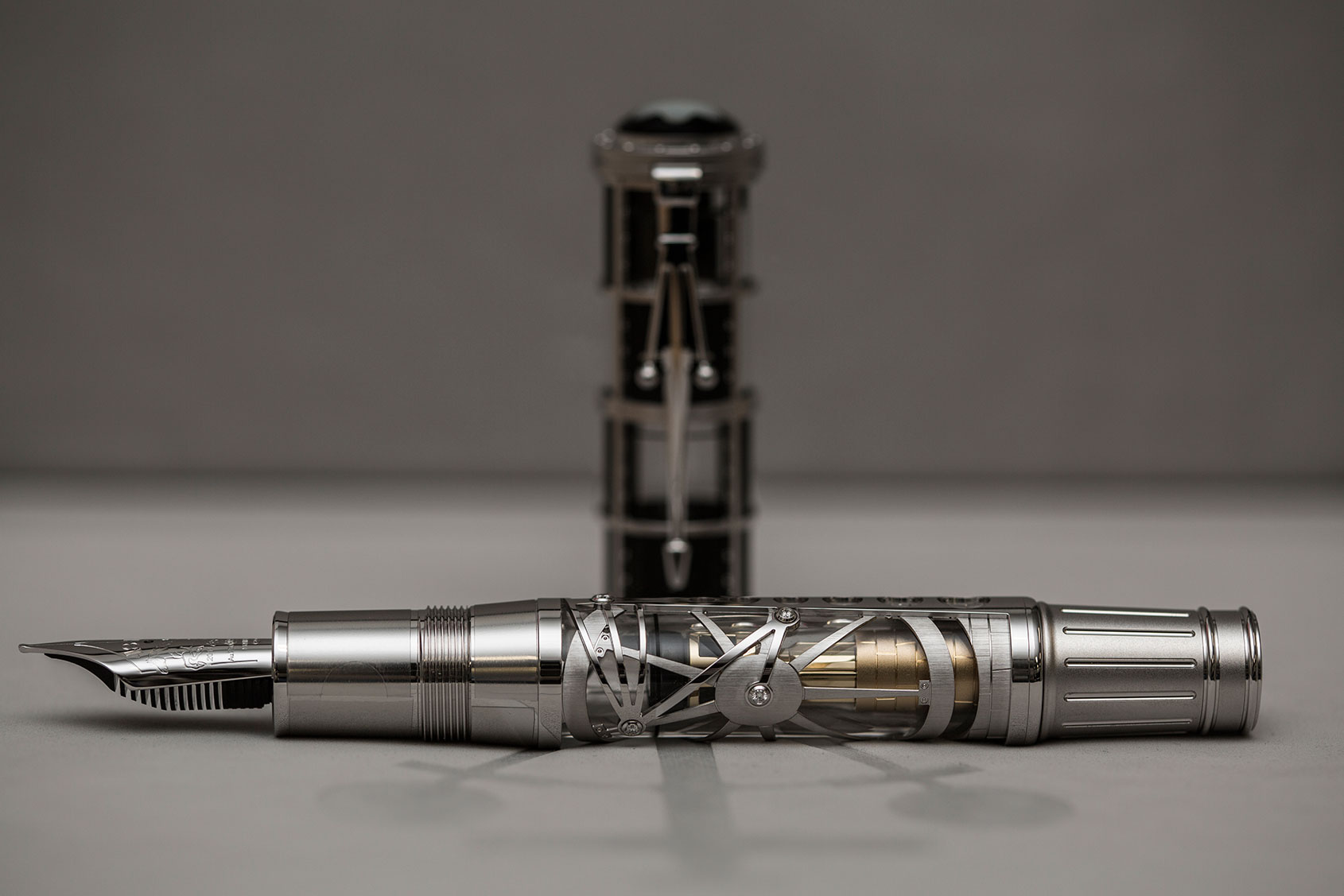 A technical wonder in titanium, white gold and diamonds, this one is all about James Watt, a Scottish engineer and inventor who was a key figure in the Industrial Revolution of the 18th century. The skeleton overlay is a salute to his reinvention of the steam engine, while the equestrian engraving on the nib is a reminder that this was the man who invented the term 'horse power'. Because you already knew that, right? RRP $73,800
Patron of Art Henry E. Steinway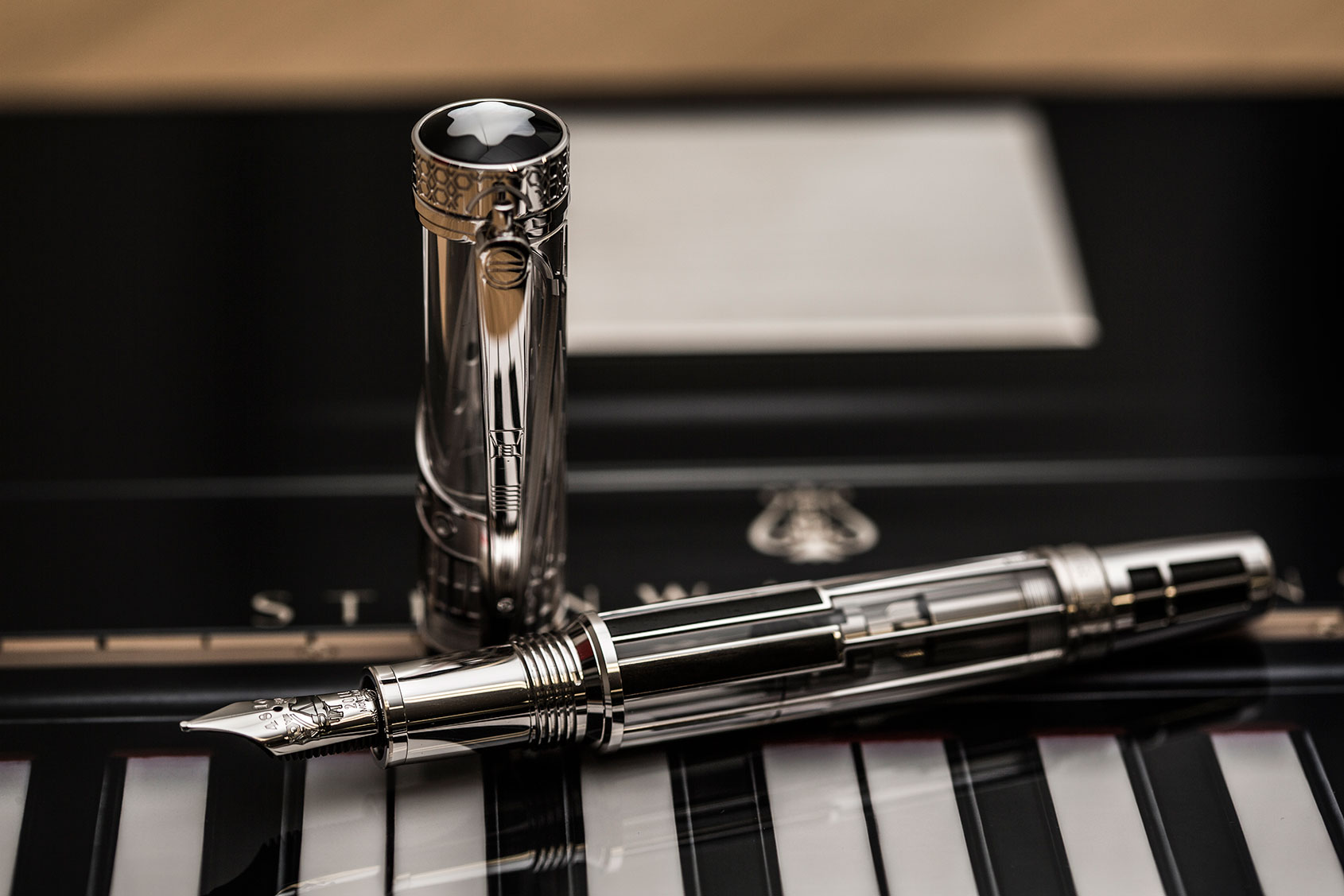 German piano-making pioneer Henry Steinway went from humble beginnings to winning design prizes all over the world. After relocating to New York, he continued as a true innovator of his craft while also actively supporting his new city's music scene.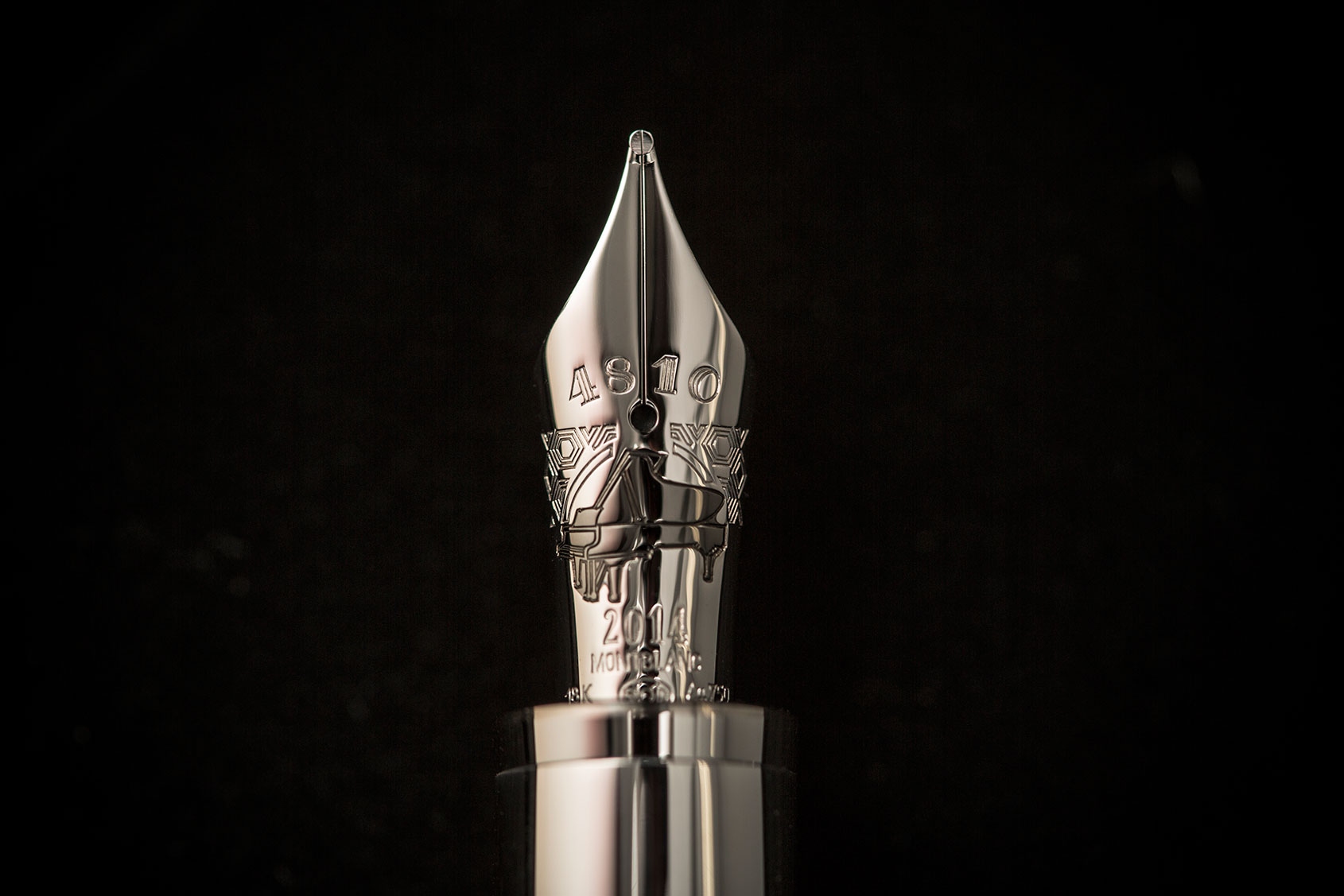 In 1866, he founded the Steinway Hall in Manhattan – so it makes sense that details from its decor appear on this pen. Meanwhile, ebony inlays against the white gold skeleton instantly conjure up a piano's keys – no ivory required. RRP $48,60