This week Andrew has taken you through the options that most people wanting a TAG Heuer Monaco have to ask themselves – do I choose the blue Calibre 12 or the blue Calibre 11? However, the choice of a Monaco hasn't always been this simple, as the brand has made a range of special and limited-edition models over the years. Some of these you will know. For example, the Gulf Monaco series and the heritage Calibre 11 models, offered with a grey or silver dial.
Today we're going to show you something different, with three Monaco models that we know you don't know. Each of these date back to the first Monaco series in the late 1990s, early 2000s. The Monaco was brought back to life by TAG Heuer in 1998 after more than 20 years out of production. That 1998 design still forms the base for today's Monaco (although the case has grown by one millimetre). And for those of you who see a Hublot influence in today's Carrera Heuer-01 range, you might be interested to know that the designer of the 1998 Monaco Re-edition was none other than Miodrag Mijatovic, known universally as Mijat. His other famous watch design? The Hublot Big Bang.
But we digress. Andrew has helped you decide which 2017 TAG Heuer Monaco is right for you, so let me now show you three rare Monacos and who should consider searching for these back-catalogue gems.
The 1999 Heuer Monaco Monaco Grand Prix Edition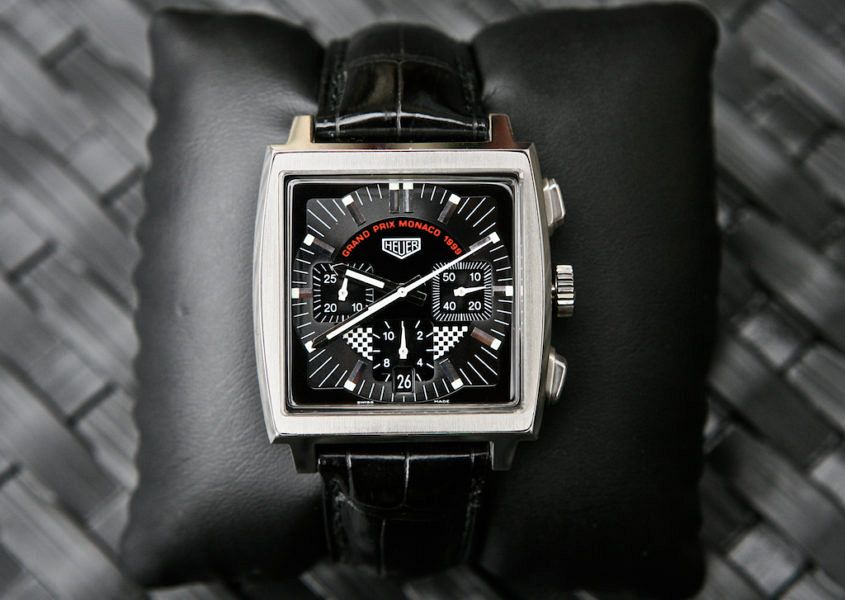 The first Monaco on our list dates back to 1999, when TAG Heuer produced a limited run of 120 watches for that year's Monaco Formula One Grand Prix. Sporting the historic "Heuer" shield, the Monaco GP edition has the text "Grand Prix Monaco 1999" across the top of the dial as well as chequered=flag patterning beneath the 3 and 9 o'clock registers. The watch is based on the 1999 second-generation Monaco re-edition, which was offered with a black dial and later – but this time with a TAG Heuer logo – a silver dial.
Who should choose this Monaco: McLaren fans. Younger readers might find this hard to believe, but back in 1999, McLaren-Mercedes was the team to beat, with "The Flying Finn" Mika Hakkinen sporting a period-correct TAG Heuer 6000. No, he didn't win the 1999 Monaco Grand Prix, but he did win the world title that year to add to his 1998 World Championship. With this watch you can claim that you were there in Monaco when Hakkinen botched his pole-position start, only to see him fight his way back onto the podium behind Michael Schumacher's Ferrari.
The 2001 Heuer Monaco for Ferret Cote d'Azur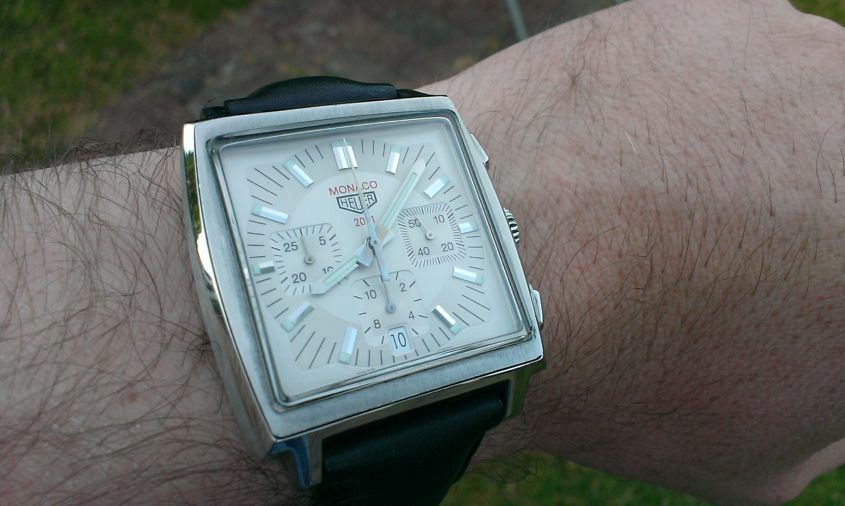 Next on our list of little-known Monaco chronographs is this beautiful "2001" dial model, made exclusively for the Cote d'Azur jeweller Ferret. This is the only time that the silver-dial Monaco from this era appeared with a Heuer logo, and we love the black Heuer shield set against the bright-red "2001" and "Monaco" text. This watch is based on the same Calibre 17 model as the Monaco GP edition but offers a more sophisticated and understated appearance.
Who should choose this Monaco: International playboys. Let the tourists go to Monaco for their holiday photos: the real old money stays on the French side of the Monegasque border. Your watch may say Monaco, but you can explain that you bought this particular model (of which only 200 were made) in your preferred Riviera destination, Saint-Jean-Cap-Ferrat.
The 2005 TAG Heuer Monaco Jean Edition Crystal Corals by Vincent Dupontreué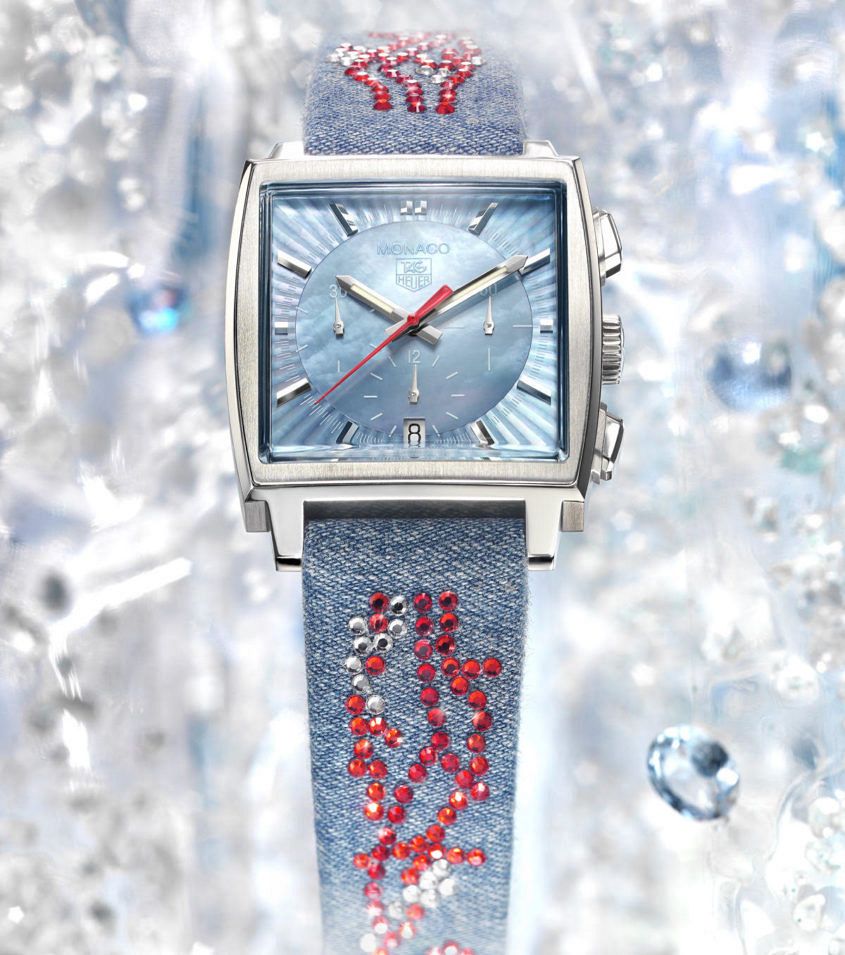 In 2005, TAG Heuer decided to really push the boat out with the Monaco, releasing a series of fashion-forward designs aimed at women. The most, um, startling of which was this "Jean Edition" designed by Vincent Dupontreué, at the time a fashion designer with his own eponymous brand. He clearly enjoyed the experience, because in 2010 Dupontreué left the fashion business and founded his own watch company, Breva Genève.
The dial is a work of art, with its sunray pattern over a blue mother-of-pearl base. The bright-red hand looks fantastic. We're not so sure about the denim strap with its coral motif.
Who should choose this TAG Heuer Monaco: Back in 2005 we would have said that this was a Monaco for the ladies, but we're a dozen years more progressed socially these days, so let's instead say that anyone looking for a classic blue dial/red chronograph hand Monaco – but with a fashion twist – should look no further.