LIST: 11 vintage watches for under $2000 that look superb on women
Melissa Pearce
There's no better way for nascent female watch enthusiasts to dip their toes into luxe waters than scaling the vintage market for a play with men's models. You can score an utterly original watch, with provenance or history to boot, but with a forgiving price tag.
First up, just get scanning the spectrum. With a feel for the models that interest you and when expenditure is more considered, you can start to look at rarity, how watches will hold their value, the history of a house, exemplary workmanship and innovation.
My entry into this world was a diminutive Jaeger-LeCoultre ladies cocktail hour piece from the early 60s, but I soon realised I was more than ready to play with cases sizes more commonly reserved for Mad Men-era alpha males. Get your boys club on with these impressive treasures, each with their very own special patina.
Omega – De Ville 'Emerald' by Andrew Grima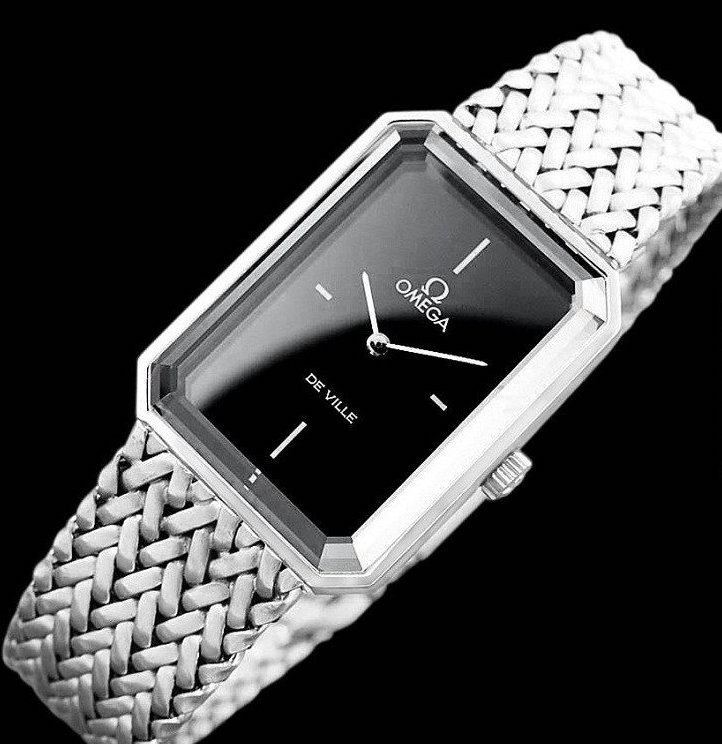 A lost Omega line in the true sense, the Emerald was only made from 1971 to 1973 and will appeal to vintage jewellery lovers because of Anglo-Italian Andrew Grima's hand in its design. Grima, who had earlier designed Omega's About Time collection in 1970, is a big card among collectors of 1960s and 1970s statement jewellery and he made pieces for the rebel of the Buckingham Palace, Princess Margaret. The generous face with its emerald-cut strikes you first, but the timeless bracelet has great functionality, designed to be freely sized, without fixed increments. Grima went on to experiment with watches once more, creating solid gold digital LED watches for Pulsar in 1976. $895 USD
Jaeger-LeCoultre – 'Grasshopper'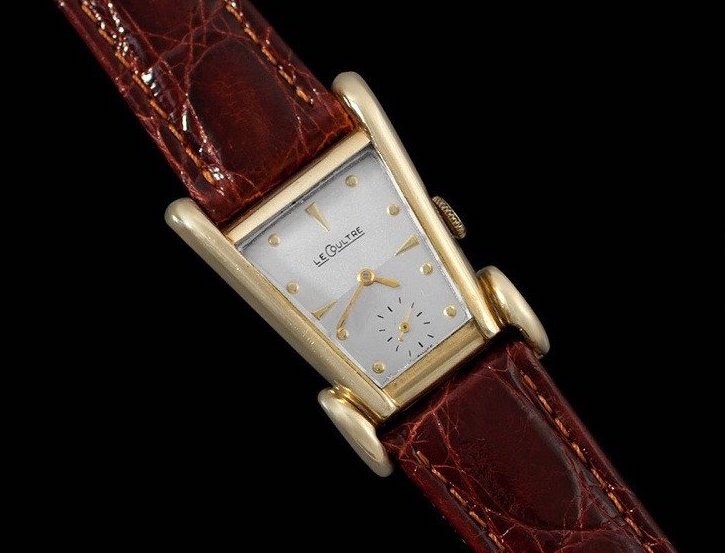 Officially named The Aristocrat but informally known by connoisseurs as the Grasshopper, this mid-century beauty was created by Jaeger-LeCoultre for the less straight-laced American market (hence the LeCoultre branding). The striking two-tone dial and the soft curved lines of the gold filled case do conjure a period convertible snaking its way down the sun-dappled Big Sur for a stolen weekend away from Hollywood's clamouring studios. $1445 USD
Swatch – GR100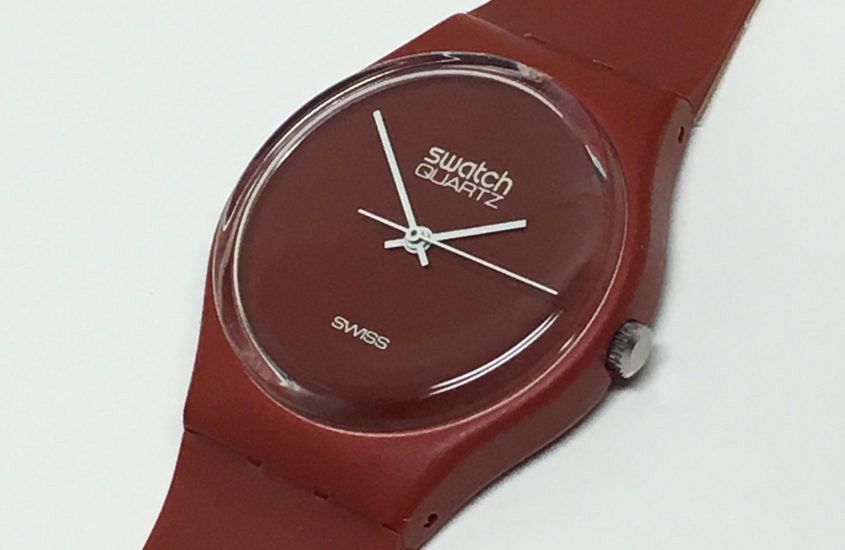 A rare model from 1983, there is nothing throwaway about the high drama crimson of this simple plastic quartz watch that takes me back to my childhood. Way back when, artists and designers brought their irreverence to the new watch that shook up the seriousness of timepieces. Keith Haring's Serpent GZ102 from 1985 is particularly coveted, but the simplicity of this GR100 has me hooked. $497 USD
Seiko – 5 Actus SS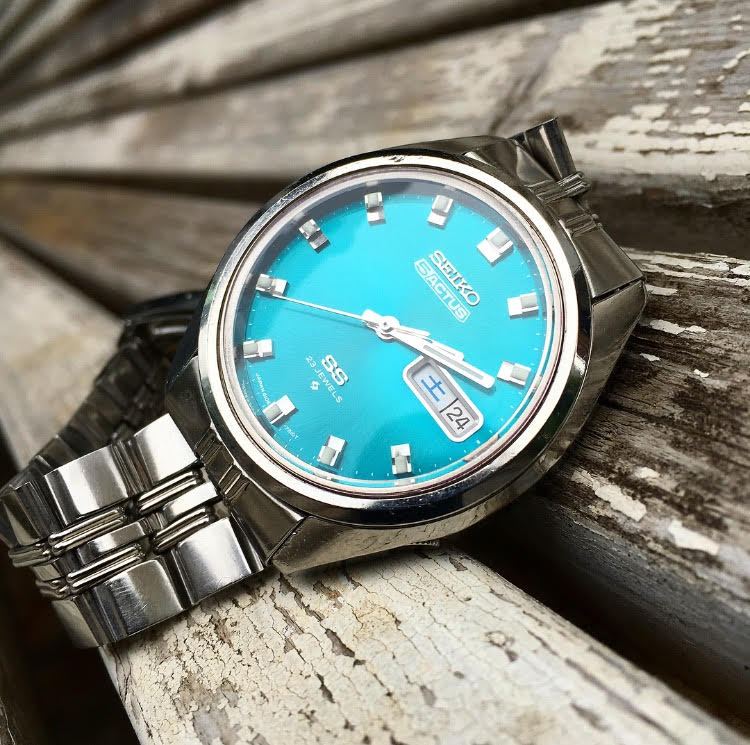 A sports option to consider is a Seiko 5 Actus. This vibrantly hued example was recently sold by Seth Roberts, a Seiko expert who runs hubcityvintage.com: "Seiko's 'Actus' line is a great option for women shopping the vintage watch market. At under US$300, they may not be limited to just one, and there are several different styles and colours to choose from. Some are even fitted with faceted crystals that offer a great retro vibe. This model is between 36 and 37mm, right in that sweet spot for women who are now wearing larger watches." $195 USD
Cartier – Santos Octagon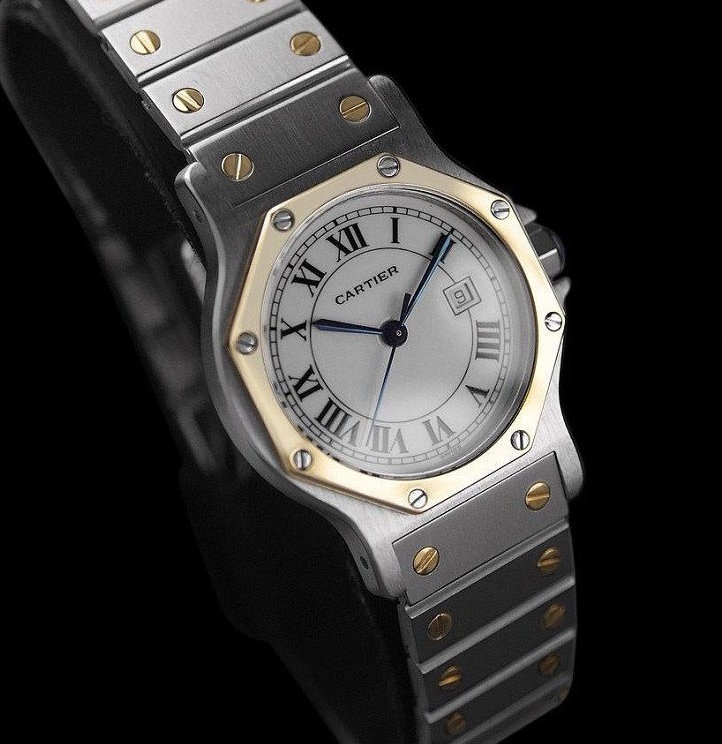 The Santos was pitched in honour of the pioneering Brazilian aviator, Alberto Santos-Dumont. And the Cartier Santos Octagon, a seldom seem variant of the line, is a watch that combines value with memorable aesthetics and gravitas. Despite its modest size, the weightiness of the crown and guards – along with its two-tone construction, the regal white Roman dial and its blue steel L'Epée hands – make it clear that this watch means business. Steely, with a glance. $1995 USD
Zenith – 14K gold dress watch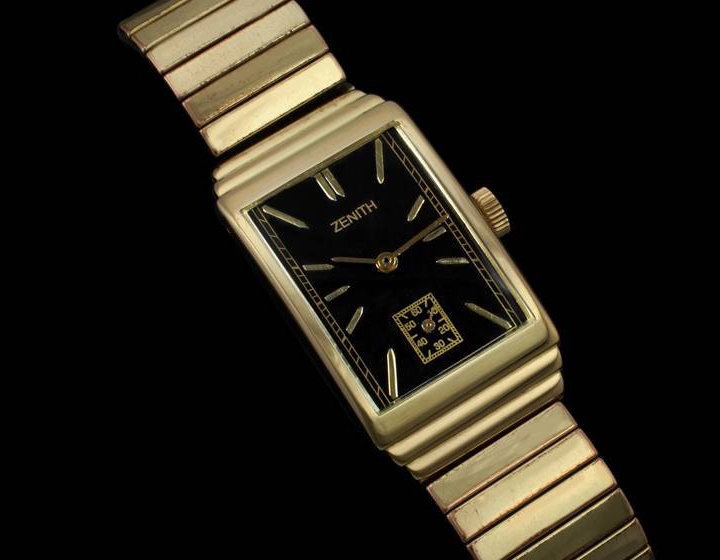 The stepped hooded lugs have an architectural feel and the glossy black dial with gold indices and batons continues the classic theme. Zenith, established in 1865, will get the nod from serious watch types who prefer to school their peers in understated elegance. $945 USD
Longines – Ref. 6029 dress watch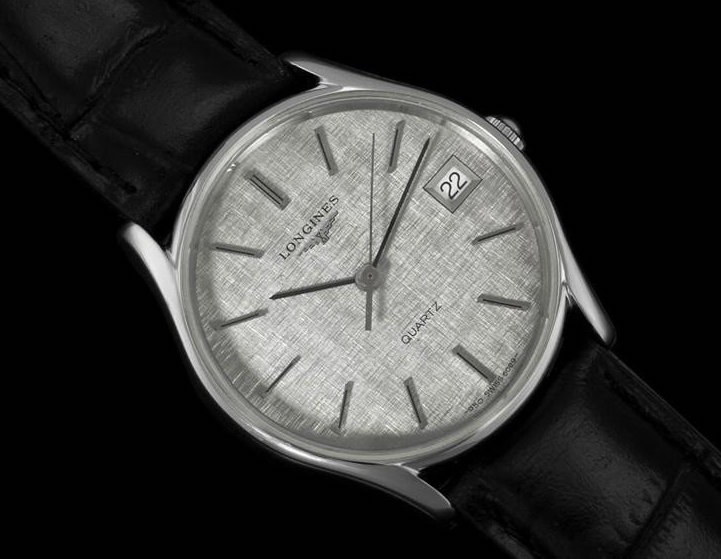 I have to admit I have a certain regard for Longines from the 1960s. There's no messing about — the hour is there for all to see. The masculine air (Bogart was a fan) is great with work tailoring. But in the case of this fine timepiece, a unique silver linen dial creates an extra sartorial synergy. Just cool. $700 USD
Elgin – Lord Elgin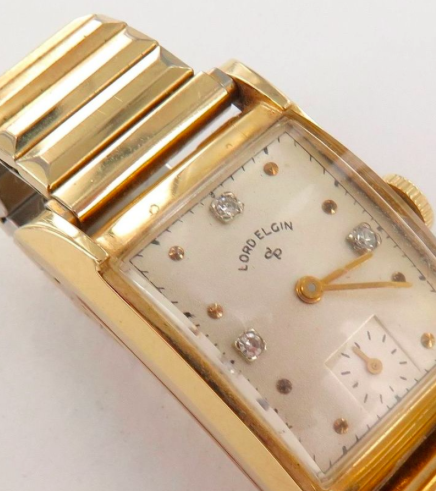 This early 50s gold and diamond number is the dressiest of my selection — because we all need a watch with a bit of sparkle, whatever the budget. Despite the name, Lord Elgin hails from the USA where the Elgin company was founded in 1864. Between 1867 and 1967, Elgin produced some 60 million watches as the US moved onto the world stage. Its first wristwatch in 1910 arrived some years before many of its competitors and Elgin continued making watches until the late 1960s, dominating the vast middle ground of the American watch market. $555 USD ($725 AUD)
Rado – Manhattan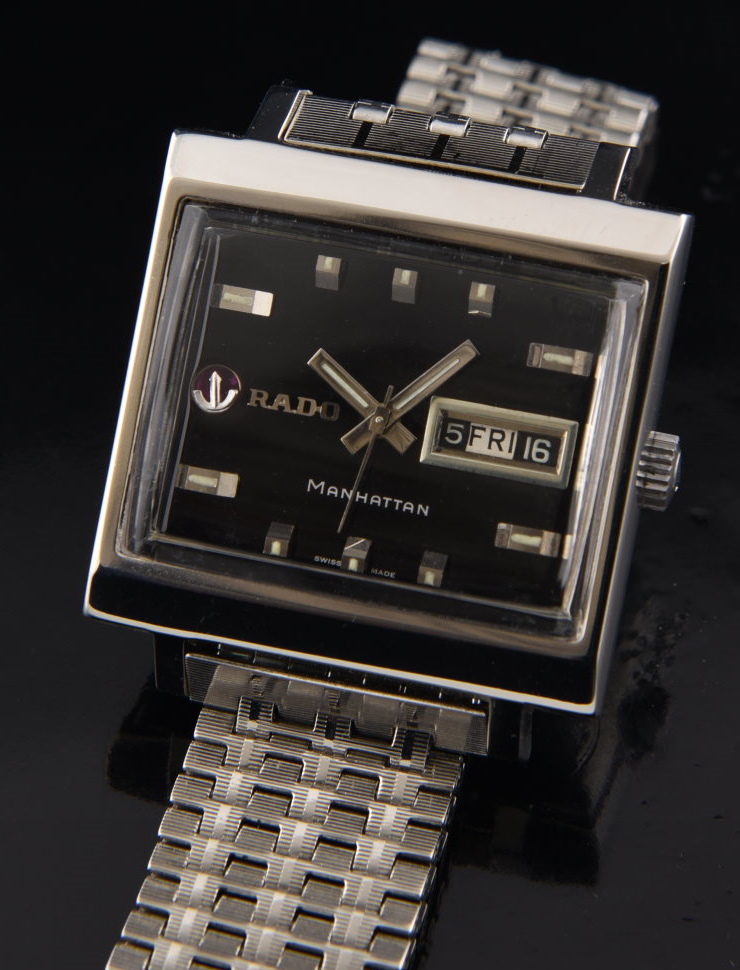 Rados from the 60s and 70s offer strong graphic lines. Derek Dier from WatchesToBuy.com recommends this chunky Rado Manhattan for its modernist credentials: "The bold, square steel case creates a statement, while the subtle, silky bracelet adds a feminine touch. The black dial lends a level of 'coolness' reminiscent of Manhattan itself."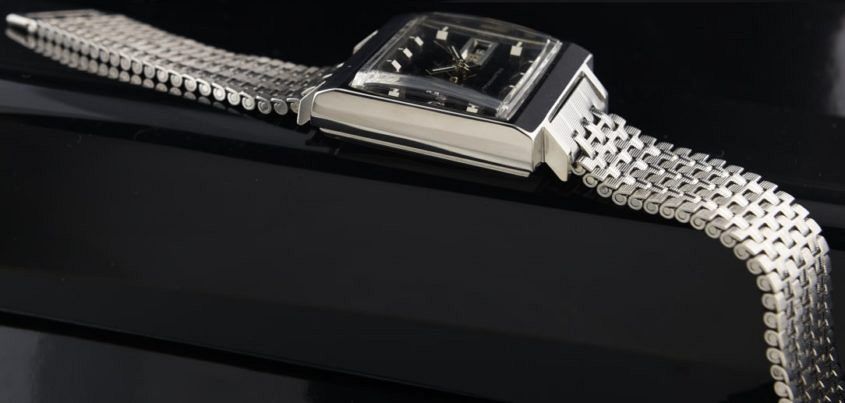 The large, thick rectangular watch also comes in a more rounded square model, but this one is the most radical — and rightfully has a cult pull among Rado aficionados. I like how the unusually tall hour markers look like buildings, and the rolling side view of the bracelet. It's not only about design, though. Its construction was noteworthy for a crystal-and-gasket system and snap-on back that were conceived to keep the movement protected and watertight. $995 USD
Nivada – Taravana Diver Ref. 4670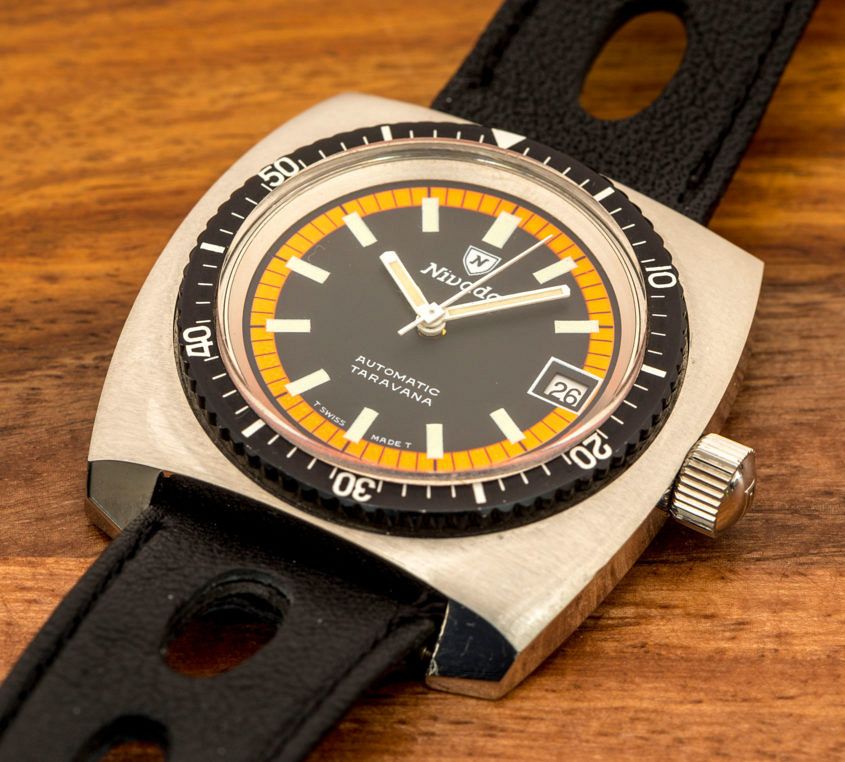 This inclusion is perhaps the underdog of the list. Nivada's Swiss history can be traced back to the late 19th century but the firm encountered legal challenges in the 60s and 70s with regards to the use of its name due to a perceived similarity with watch brand, Movado. It made the cut because of the colour contrast created by the pale tritium hour marker plots and orange outer minutes ring against the black of the bezel and dial. Dive watch milestones might have been sealed by big names like Rolex, Panerai and Blancpain, but this Nivada is proof that it pays to give the modest names a look-in. $1825 USD
Breitling – Chronograph Ref. 9121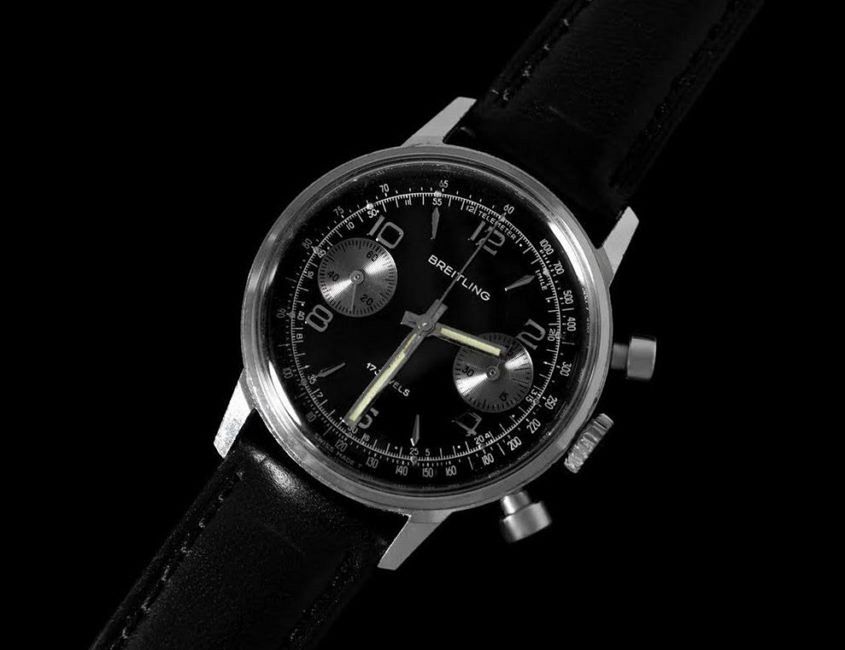 If this 35.5mm chronograph from 1972 is your first, consider fleetingly how little you might use it to time an air, boat or car race. It will be just as useful for exercise goals or meeting timekeeping. Breitling are one of the leaders in the field of technical chronographs, and this pleasingly monochromatic model prioritises legibility with its sizeable alternating hour markers and luminous steel batons. $1945 USD