Level up your watch photography with @MracekProductions
Time+Tide
Editor's note: Being a pilot who's into watches is already cool enough, but when you add in some seriously serious photography skills, that's the whole ballgame. If you need some watch photography inspiration, this is it. Here's a story from a while back when Andy caught up with Dale Mracek of @MracekProductions …
Hi Dale, what's your daily watch and why?
I don't have a daily watch per se, though I have my eye on a particular piece right now, so that may change soon! I bought all my watches to wear, so I tend to rotate them as much as possible. When I'm working, I tend to gravitate towards a GMT, as all our flight planning, Dep/Arrival times, weather forecasting etc. is all referenced to Zulu (GMT) time. So, generally, I most likely throw on my Breitling Avenger II GMT or Citizen Nighthawk (great grab and go).
I'm a Breitling tragic, and I love the aviation history behind the brand. The original Navitimer 01 is such a classic and beautiful piece, and I have lusted over one since I started flying! One day I would like to add a vintage Navi to the collection.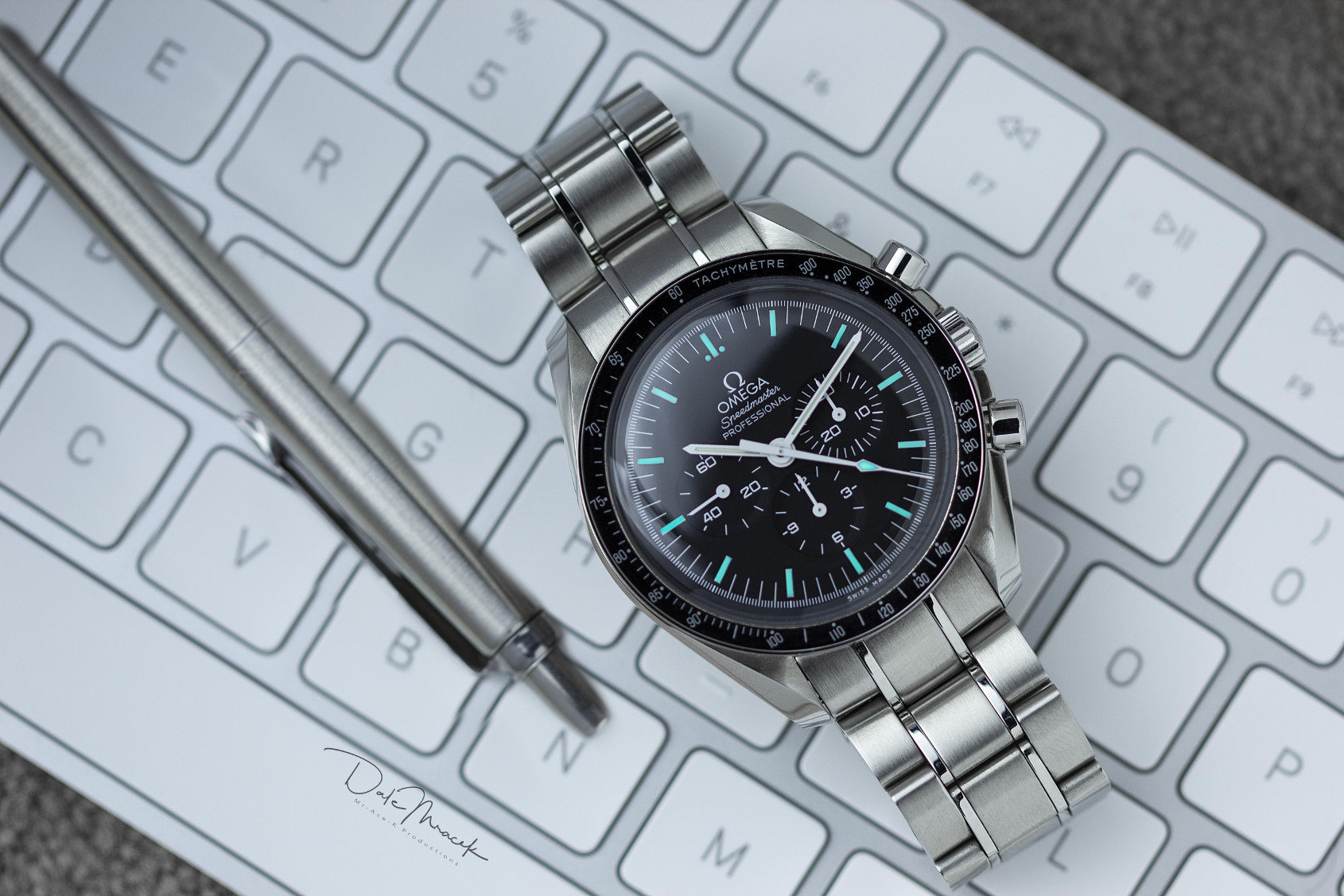 What else is in your collection? Have you got a favourite?
I've finally realised I'm not a dress watch guy, so a majority of my collection is aviation-inspired or leans towards a tool watch style/aesthetic. Did I mention I love chronographs? My extended collection includes:
Omega Speedmaster 311.30 (with hesalite crystal)

1960s CAMY Chronograph in 18ct Gold   

Longines Legend Diver

Longines Diver 1967

Sinn 104 (white dial)

Hamilton Day/Date Khaki Pilot

Seiko SRP and SKX

A few Casios (great fun pieces)
My favourite? I know it's not a vintage version, but I love my Speedmaster. There's something about them that's classy yet interesting. Dress it up or down, it's more versatile than people think. I do tend to baby it a little with the hesalite crystal, but it just looks so good! I also bought it on our two-year wedding anniversary while in the Caribbean, so it has great memories attached to it.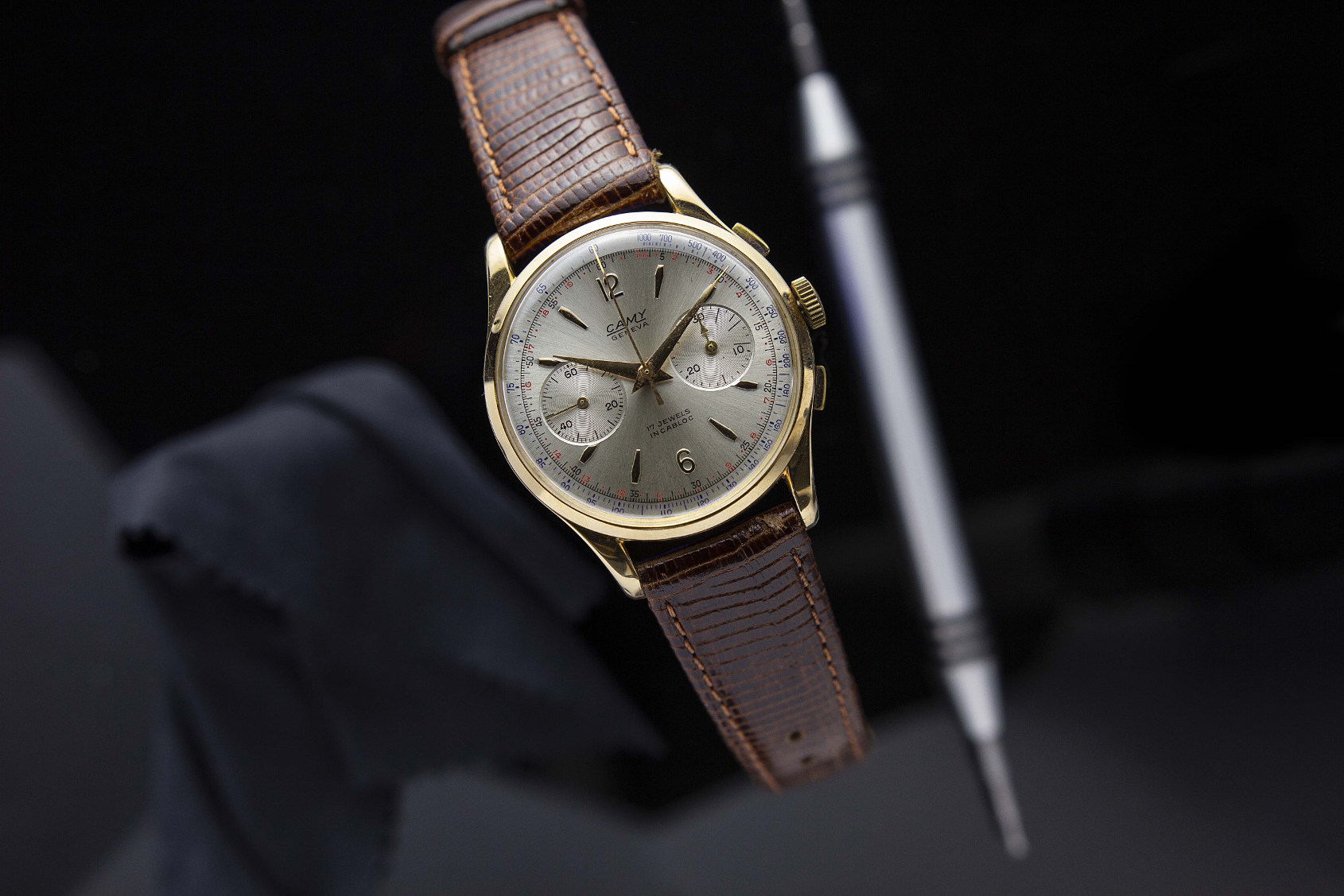 How did you find yourself collecting watches? Do you remember your first piece, and do you still have it?
It's strange, I've always had an interest in watches, and I always wore one, but it wasn't until the last few years, when I began getting into photography … reading articles online and about brand histories drew me in. I've met quite a few people through social media (understanding enablers, haha), and that has undoubtedly accelerated the interest. When you put a macro lens on and see pieces up close, it just blows my mind. The details, the time taken to get everything right for a reason.
I still have my first watch, given to me on my 21st birthday by my parents just after I got my CPL (commercial pilot licence), which was a huge deal for me as I had wanted to fly since I was around seven years old. It is a blue dial Pulsar Chronograph in the "wired" series. Perhaps subconsciously that's where the chrono obsession feeds from. I wore it throughout my GA (general aviation) career, can be seen in pictures of when I was "getting my hours up" up north in Broome, and even my first few years in the airlines, it was all I wore.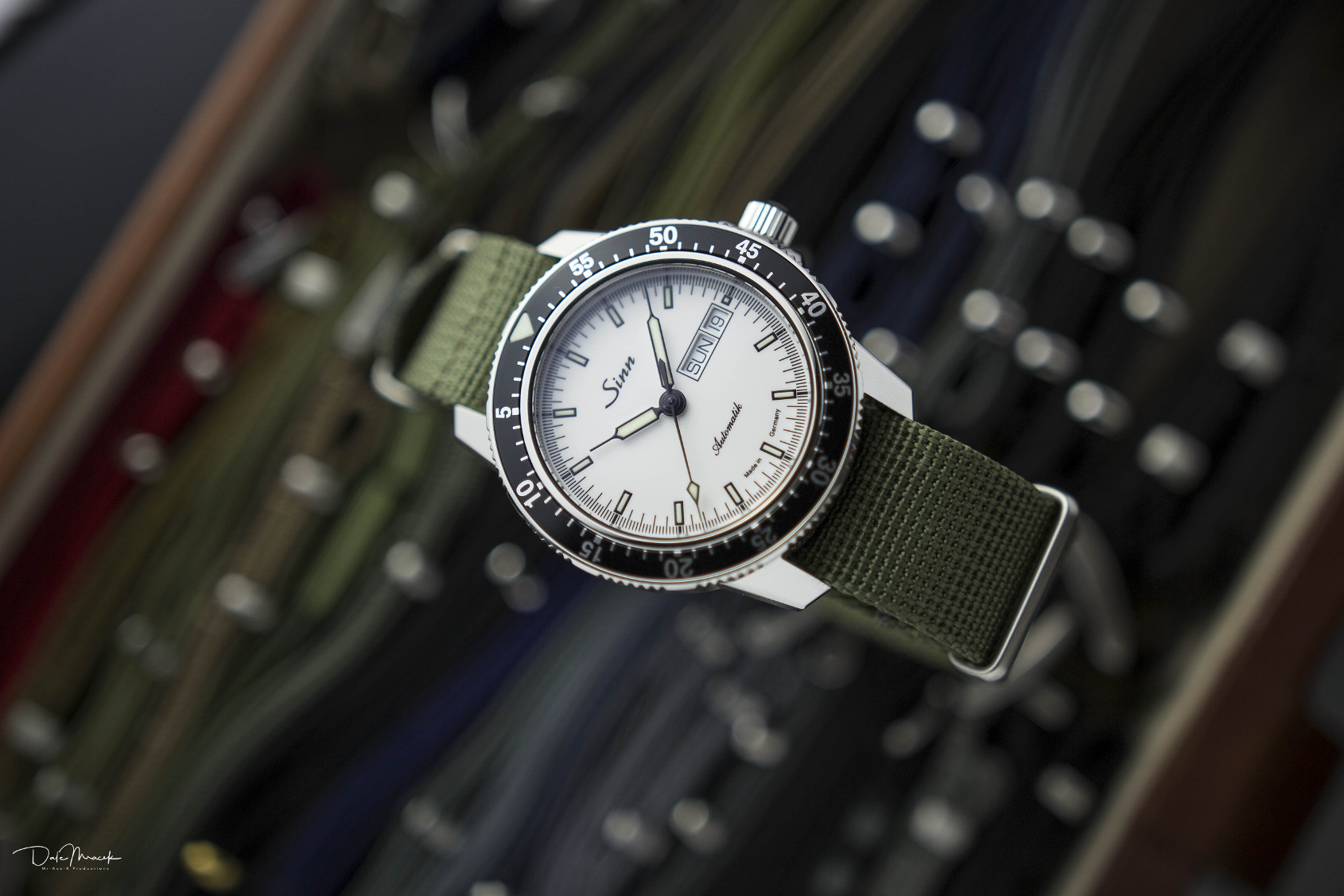 Let's talk about the importance of timekeeping to your work. What makes a pilot's watch great?
Ohhhh, touchy subject for some! Timekeeping is vitally important in my job, but with the advancement of technology and GPS, the aircraft calculates times based on so much more data than a watch ever could. Owning a watch is more for convenience (as you can't always pull out the phone) and pure admiration, for me. Do I need a GMT? Probably not, but if I have the option … yes, please!
While accuracy is still essential, legibility and ease of use are the two main functions that make a great pilot's watch. I'm yet to add a traditional "Flieger" to the collection, but it's on the list.
Have you met any/many pilot watch collectors?
Only a very small handful, to be honest. While a lot of pilots like to wear a timepiece, most only have that one watch that does the job. Citizen is a very popular one amongst the pilot group, I even have a grab-and-go Citizen Nighthawk Eco-Drive.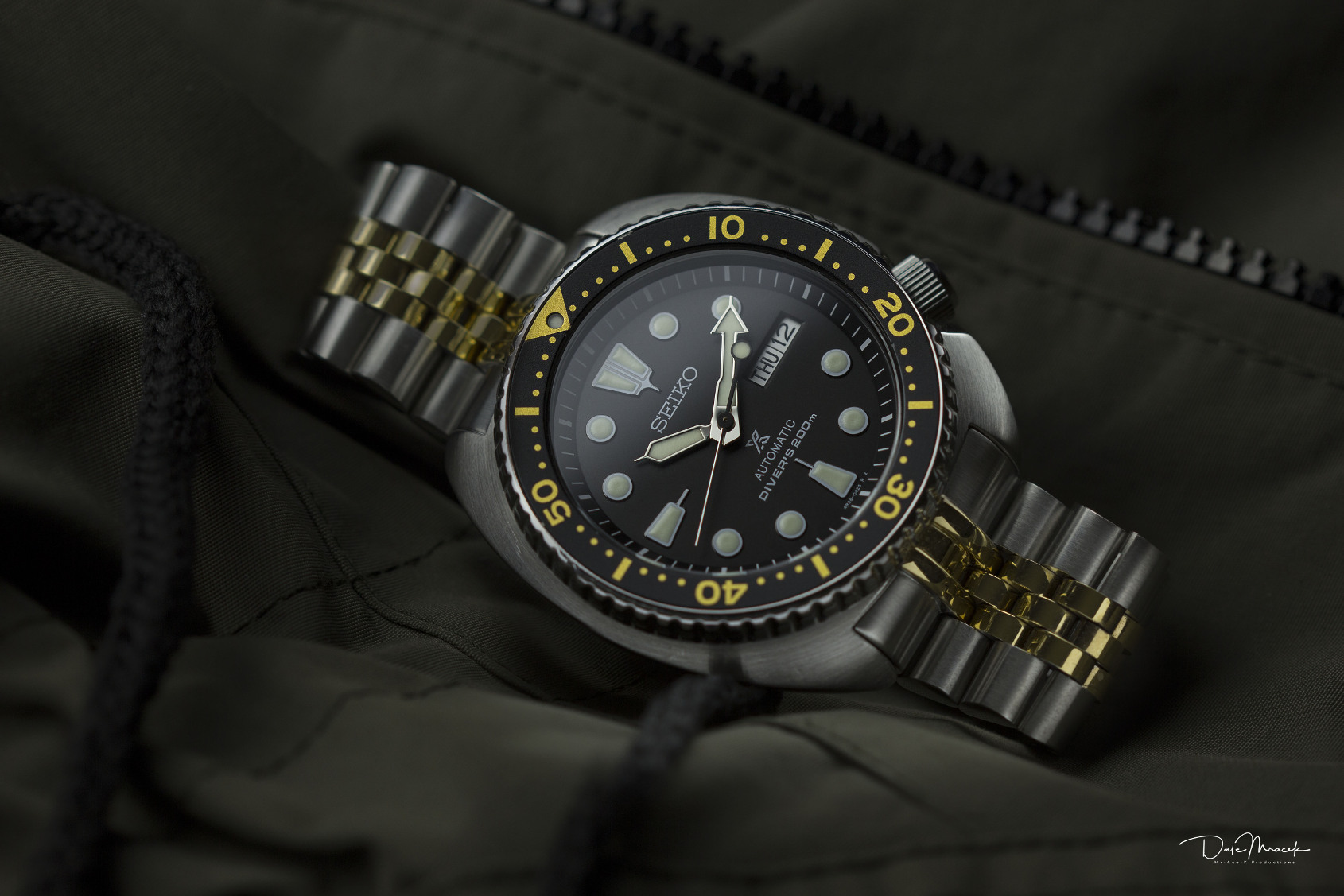 You take quite the photo, what set-up are you running at the moment?
Thank you. That's very kind. Currently, I'm running a straightforward set-up, consisting of a Canon 60D that I run off a trigger, a Canon 100mm f/2.8 macro and a Sigma 18-35mm f/1.8 that I borrow at times from my father. I use natural light, but have been moving towards a studio light of late in a large softbox. I move it around to play with reflections etc.
What is it you like about shooting timepieces? Do you have a favourite watch to photograph?
You get to know and understand the complex components of the watch. It feels like you are creating a bond with it (weird, I know!). When you get the lighting just right, it's a lot of satisfaction showing off a specific part of the watch.
The Longines Legend Diver is probably my favourite to shoot. It just looks so beautiful under any lighting condition, on any strap combination, up close or from afar. And don't get me started on those amazing dual crowns! It was also my first "luxury" (I think it is anyway) timepiece I purchased and lusted over for about a year. Luckily, a local AD had one to try, and it only cemented the love affair. It's a keeper that's for sure.
What would be your top photography tips, for those passionate about taking photos of watches?
Firstly, take your time. Look the watch over, figure out what attracts YOU to the watch. Pick out the details that trigger something you love and focus on that.
Secondly, clean, then clean again! There's been times when I've rushed a shot then once in Photoshop realised how much dust was on the crystal. Such an annoying thing to edit out of an image! Scratches are fine in my opinion as they tell a story of the watch's history.
Lastly, use a tripod for those sharp images. It is, by far, the most useful tool for watch photography. And finally, a little trick is to use white paper to either bounce light back onto the watch/bracelet or even get a subtle hint of reflection in the crystal.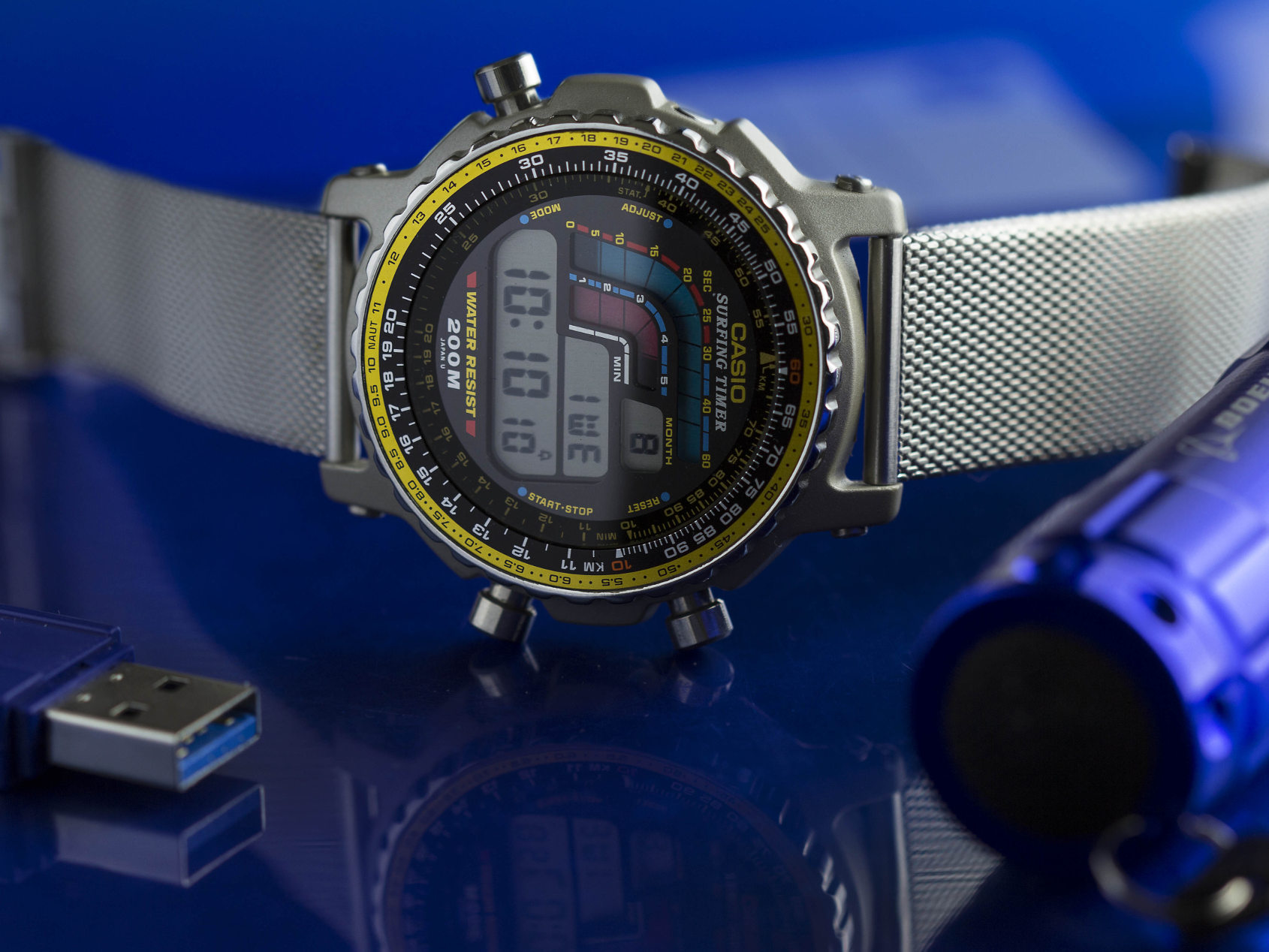 Do you have any other 'cool' watch stories? Hit me with the best you've got.
I have a little '90s Casio "surfing timer" piece which gets a lot of comments on social media. I was on holidays a few years ago now, with my wife in Ireland (she's Irish J), and were travelling down south to visit her sister. We stopped in Kilkenny (mainly to do the Smithwick's Brewery Tour) and were just wandering around town — not after the tour! We spotted the world's smallest watch repair shop and in the window was the Casio. I almost walked away, but for 40 euros, I'm glad I didn't! It gets a lot of comments for such an unassuming little digital watch!
What other projects are you working on right now?
My Datsun 240Z is my constant project! But it's well and truly worth it. It is such an iconic car that so many generations can relate to. I also do drifting in a track-only set-up Nissan Silvia S13, which is a rather significant boost of adrenaline and extremely rewarding. Unfortunately, it quite often requires a lot of maintenance after a track day, although it's been put under the car cover for the time being as it's been a hectic year.  
Work-wise, I'm currently finishing off training on a new aircraft, so that has taken most of my time of late. It was literally like a fire hose being turned on to full and rammed down your throat, with so much information, simulators, emergency training and then, of course, the actual flying. In total, it's about four months of intense training, but I wouldn't do it if I didn't love and enjoy aviation. I'm so fortunate and grateful to have had the chance to fly around the world and, more importantly, see parts of our amazing countryside from the air.
I also want to expand into video editing, so I've dabbled with some watch and car video. I recently purchased a Mavic Air and have a small addiction to drone flying now. I guess it runs in the veins. And I also want to continue growing as a photographer and posting great images of watches!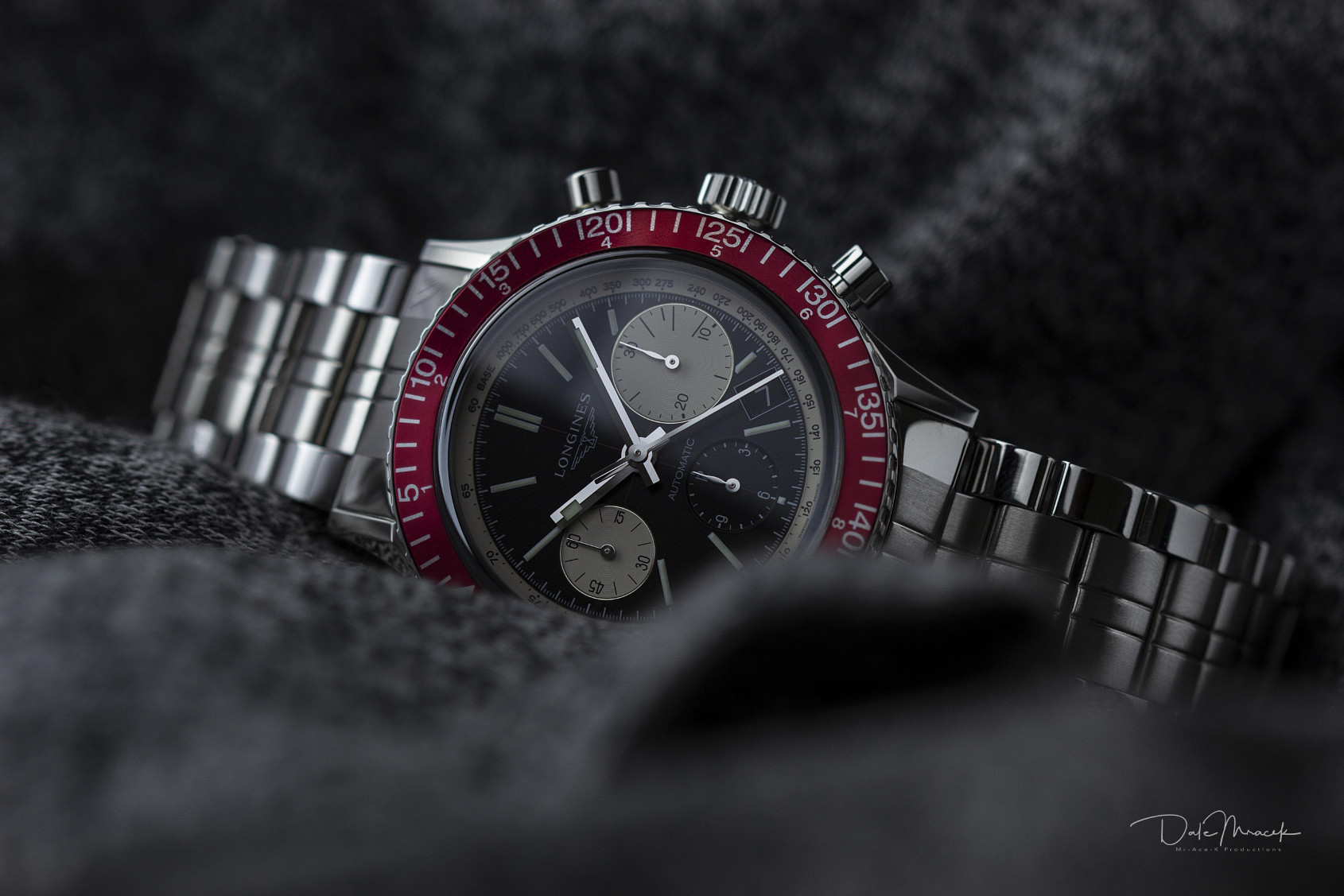 Lastly, what's your grail watch?
I do adore the Breguet Type XX Pilot Flyback 3 Register Chrono, but being a Breitling fanatic, it would have to be the Breitling Vintage Chrono AVI 765 — 12-hour bezel and the chronograph is perfection to me. Neither of which I  think I will ever own, but one can dream and admire online.