Join us at our first ever 'Indie Explorer' night at Time+Tide HQ in Melbourne
Time+Tide
Friday, February 28 will be our first 'Indie Explorer' night at Time+Tide HQ, with a number of small, lesser-known brands on hand for exploration. They are Laventure, Lundis Bleus, Eza and, of course, DOXA, for whom we are the proud distributor in Australia. We will have a (increasingly) limited range to discover, as well as a quiet drink or two. One watch you'll want to see in the metal is the Laventure Sous-Marine Steel Green, which is, as of just this week, completely sold out. This is the last model for sale anywhere in the world.
The other brands will be presented by the man behind 'Geneva Blue', Rob Kitto. Rob is a storied watch guy, whose journey is probably worth coming along to hear about on its own.
Laventure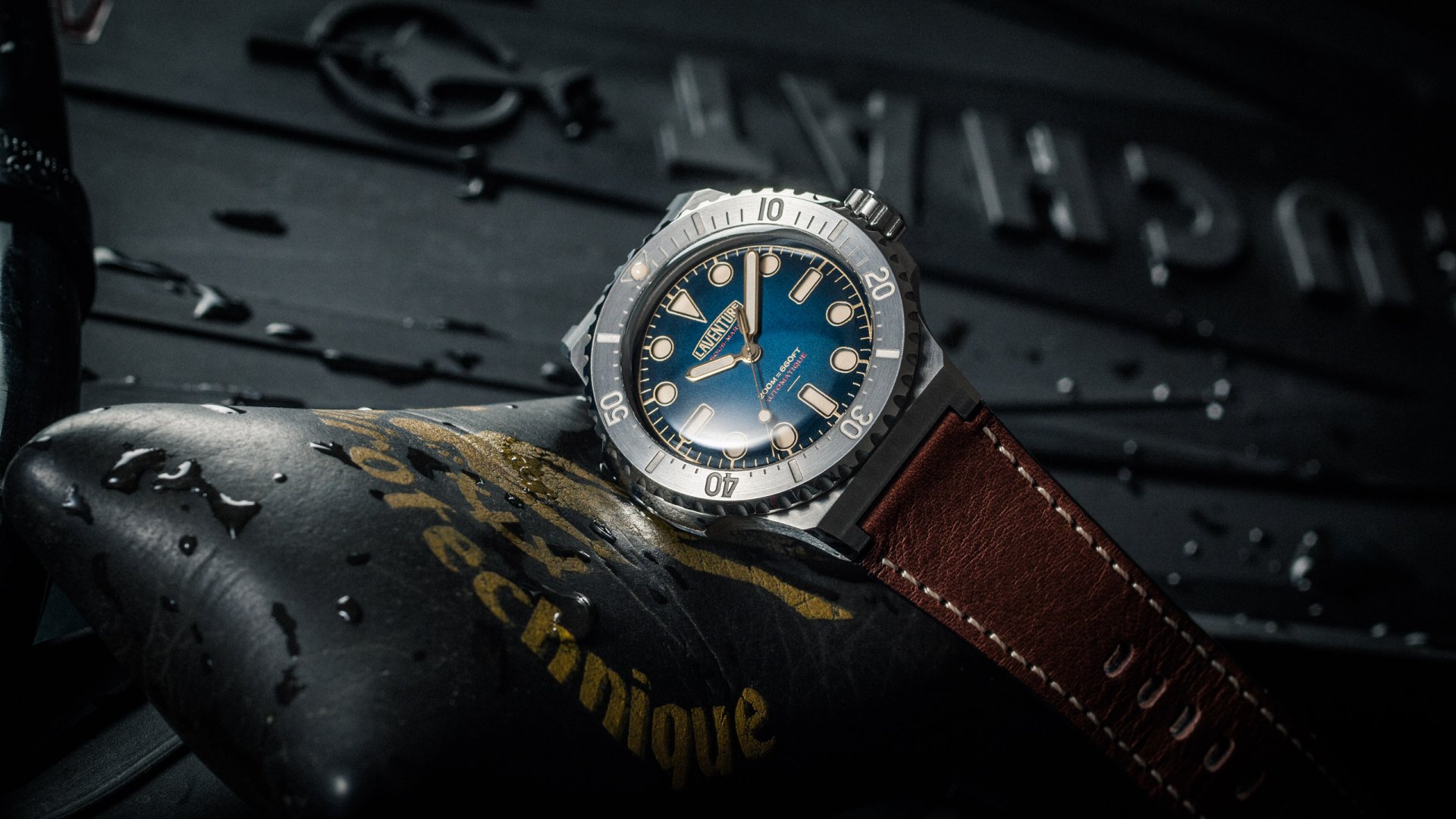 Founded in 2017 by Clément Gaud, a native Swiss with a background in horological and automotive design, Laventure is, as the company's motto states, a maker of "Timepieces for Explorers". The watches aesthetically draw inspiration from some of the archetypal professional model steel sports watches of the '50, '60s and '70s, with a case design that blends angularity with soft curves for a truly unique look. Laventure pride themselves on the fact that more than 95 per cent of the parts used to make their watches are made locally in Switzerland, far exceeding the 60 per cent minimum needed to call a watch "Swiss Made". So far, the watchmaker has created just two models – the Marine and the Sous-Marine. Both models feature the same fundamental 41mm case design; however, the Marine featured a smooth, brushed bezel and was only made available in steel, whereas the Sous-Marine features a uni-directional diver's bezel and was made in both a bronze and stainless steel construction. Laventure watches all feature ETA's bulletproof 2824-2, which offers up a uniform 38 hours of power reserve, 25 jewels and an operating frequency of 28,800 (4Hz) vibrations per hour. The multilayered dials of the Swiss watchmaker are a real standout, and the way the brushed gradient upper plate of the dials give way to a recessed bottom plate that feature a faux-aged photoluminescent coating gives the watches a real inimitable quality. All of Laventure's timepieces have been, so far at least, limited to just 50 examples per iteration, making them exceedingly rare and, as a result, exclusive. Prices range from between roughly $3800 AUD to $4200 AUD, depending on the model.
Lundis Bleus
Lundis Bleus represent one of the most exciting microbrands of the moment, and it's all to do with their dials. Put frankly, the sheer breadth and technicality of the Swiss watchmaker's dials are nothing short of breathtaking, especially when you consider that their prices range from $5000 – $10,000 AUD. We're talking grand feu enamel, malachite, meteorite, aventurine, lapis lazuli, kiln-fired cloisonné enamel, onyx … the list goes on and on. Established in 2015 by two watchmakers – Johan Storni and Bastien Vuilliomenet – who both have pretty impressive CVs in the Swiss watch industry. Storni worked for Renaud & Papi and Richard Mille, developing movements, while Vuilliomenet was a watch designer and product design manager for Corum Watches for six years. The two have been friends for more than 25 years, and their vision for Lundis Bleus is impressive to say the least. Their watches are spread across three different collections – "Essentielles", "Métiers d'Art" and "Contemporaines". All three models utilise the same basin-shaped 40mm 316L stainless steel case that measures in at a lissom 11mm thick. Likewise, all of the models use the same Sellita SW300-1 Premium self-winding movement, which offers up 42 hours of power reserve, 25 jewels and an operating frequency of 28,800 (4Hz) vibrations per hour. If you're after a watch that, above all else, has one of the best dials in the game, then Lundis Bleus is for you.
Eza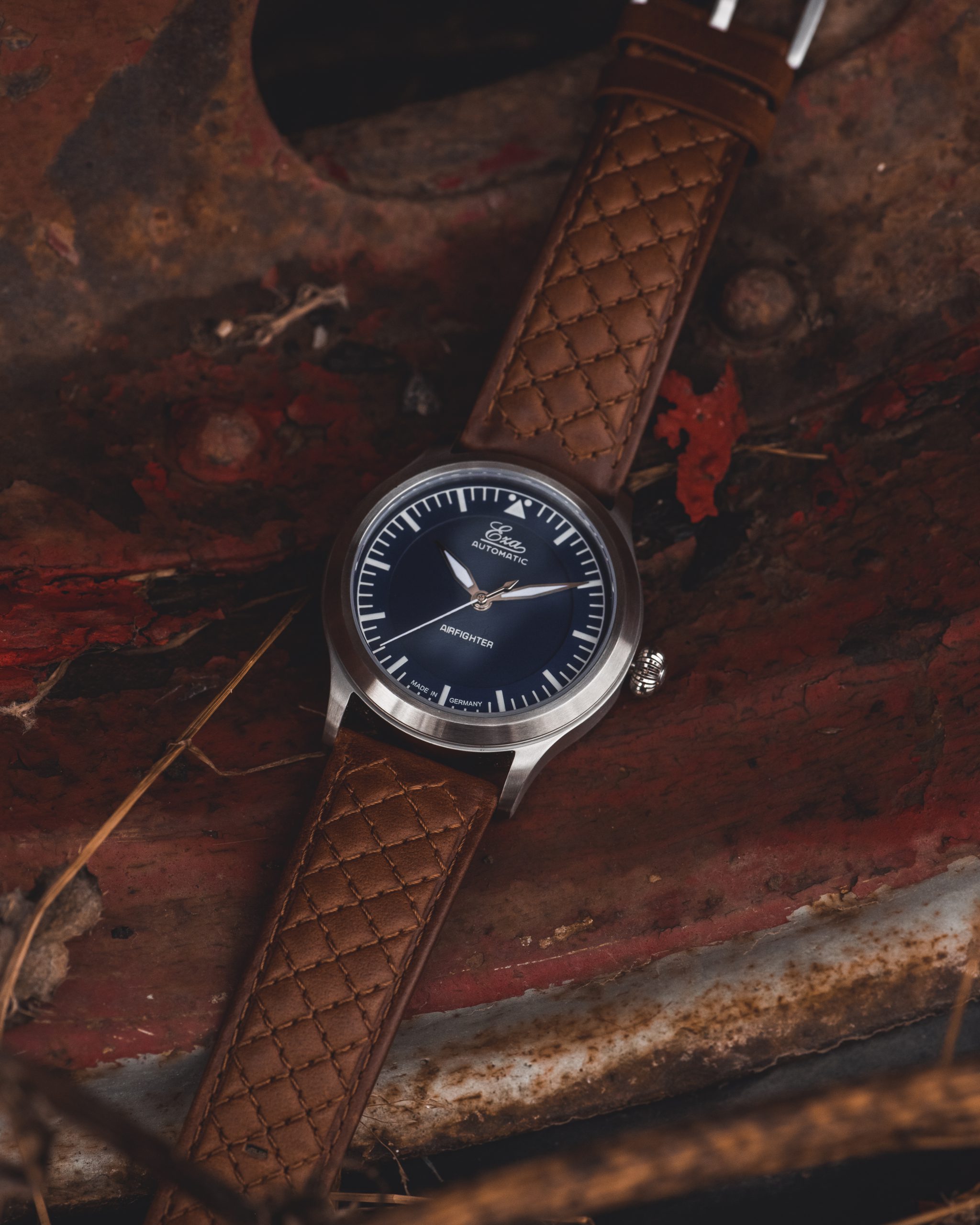 Hailing from Pforzheim, a prominent historical jewellery and watchmaking town in southwestern Germany, Eza watches offer real utilitarian ideal and vintage flair combined with modern practicality and build quality. Available in three distinct collections – AirFighter, Sealander and 1972 – the Germanic timepieces all utilise ETA's venerable 2824 movement, which serves up 38 hours of power reserve, 25 jewels and an operating frequency of 28,800 (4Hz) vibrations per hour. Additionally, all of the Eza models utilise a 316L stainless steel case construction, and all models have a water resistance that ranges from between 50 to 300 metres, depending on the model. Prices start at roughly $1500 Aussie dollars and, on paper at least, they represent a convincing alternative to the usual stalwarts that occupy the market in this price bracket.