Knowledge is power: 5 things we wish all watch brands told us
Time+Tide
A picture might be able to tell a thousand words, but there's still no substitute for evaluating a watch in the metal. Increasingly, however, many of us buy our watches online, so trying on a watch is often not an option prior to purchase. That's why at Time+Tide we believe that brands need to start offering certain info to help a consumer buy with great confidence. Here, we asked the editorial team for 5 things we wish all watch brands told us.
Thickness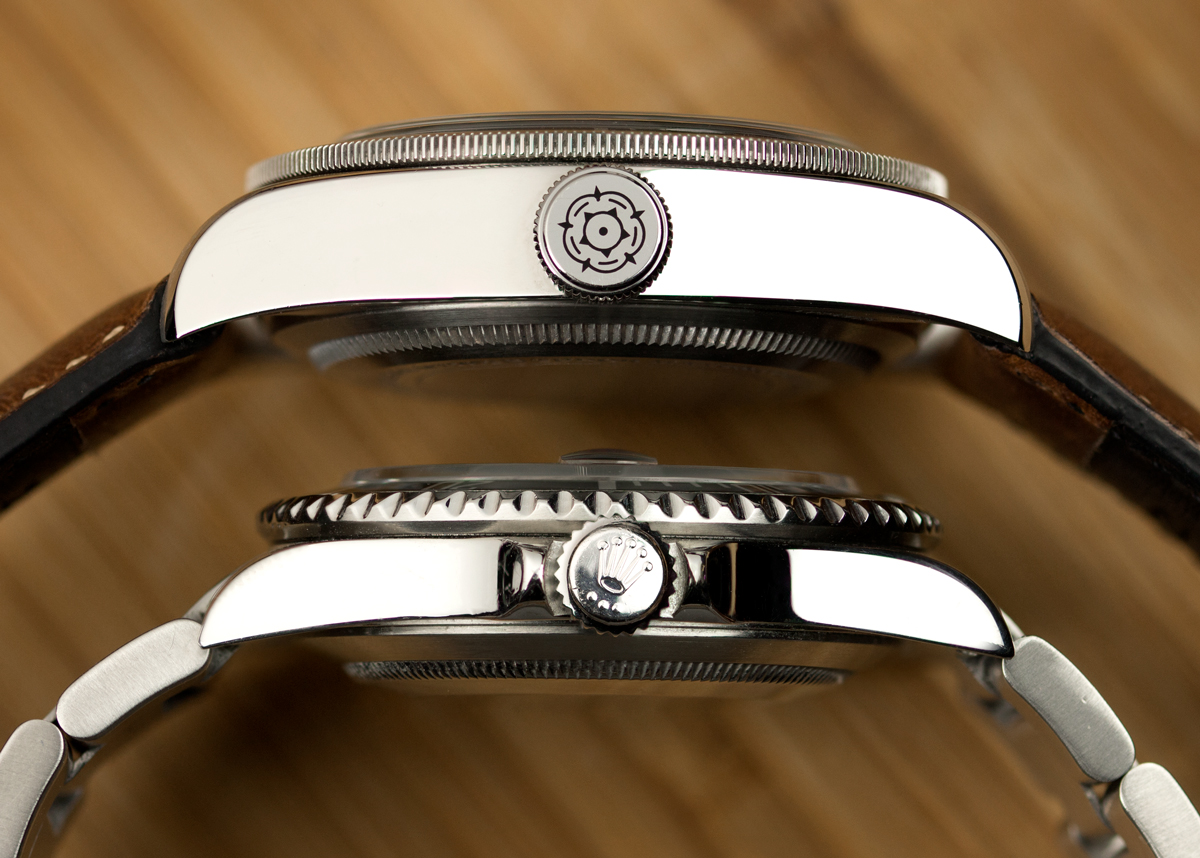 Believe it or not, some press releases and brand e-commerce do not always disclose this pillar measurement. It is really quite astounding because the dominant duo of measurements everyone expects is diameter and thickness, and many of us are even looking to see the full holy trinity of measurements: diameter, thickness, and lug-to-lug.
The thickness of a watch is a highly desirable measurement for buyers to know, as it not only determines whether or not the watch will slide under the cuff, but also how the watch situates itself on the wrist. Especially for those who prefer the watches to have a looser fit, a thicker watch typically translates to a heavier watch and its greater mass and size will make the watch dance all over the wrist if not worn snug. Thinner watches also have an added elegance to their aesthetic, and while the sports category is the polar opposite of the dress category many buyers are looking to make their sportier pieces their watch of choice even in formal situations.
We've seen how crucial thickness is to customers, the perfect example being Tudor. Some expressed dismay when the Tudor Black Bay Heritage pivoted to an in-house movement. It wasn't because the new movement was less desirable, in fact it was technical upgrade highly appreciated. But it came at the cost of precious millimetres in added thickness – jumping from 12.7mm (Smiley/ETA) to 14.8mm (in-house). I'm not saying the Tudor Black Bay Heritage is a bad watch, it's still a great value diver, but it's kind of like getting a tattoo on your stomach when you are young. The design had a certain look with it's slimmer profile, and now years later with a bit of a beer belly its look feels a bit stretched. Tudor has heard and reacted to this feedback with some of their watches, like the new slimmed down Black Bay Chrono, however, this year with each novelty I have yet to see thickness included in their press releases or even on their website. To be fair they are not alone in this omission, *cough* Oris *cough*. Zach Blass
Weight
Personally speaking, the weight of a watch is, on balance, as important for me to know as the size of a watch. People talk about "fit and finish", but when it comes to feel, how much it weighs your wrist down, or floats, is the signal your brain is constantly getting when it's on your body. As for what is ideal for you, I'd recommend weighing your favourite watches to get a sense of what works. For me, a modern Rolex GMT-Master II – weighing circa 150gms, is THE perfect weight for a steel everyday watch. Heavy enough to reassure you of its quality, but not so cumbersome it doesn't eventually lose sensitisation and melt onto your body. On the other hand, the Doxa SUB300 Aqualung Carbon US Divers Edition is just 80-odd grams and a marvel for that fact. A perfect change up. This will also allow manufacturers that trade in ultra-lights to really flex. More weight information, please!  Andrew McUtchen
Lug to Lug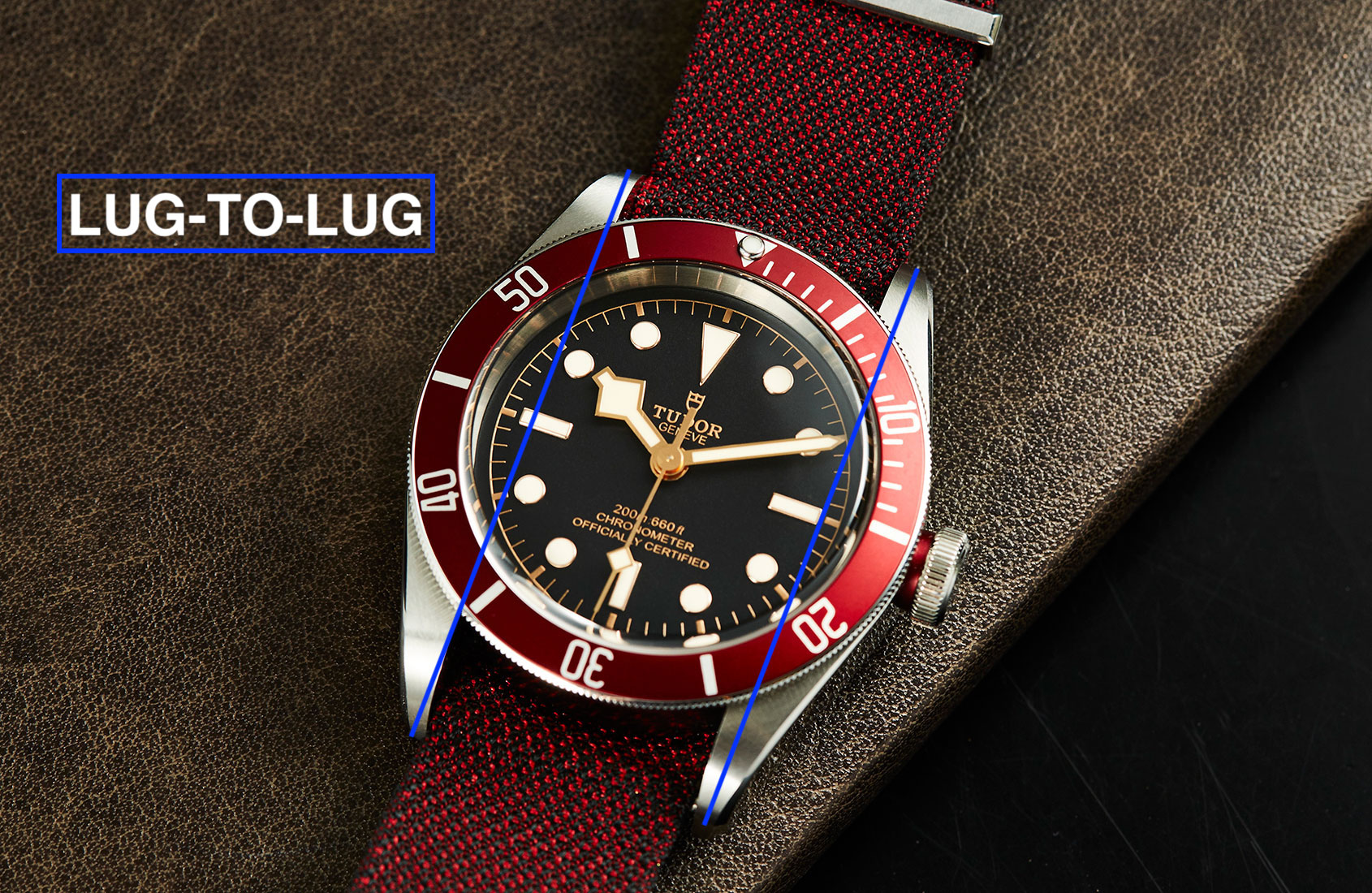 In the wake of our story on why lug-to-lug is the most important measurement, many of you have provided feedback agreeing with the sentiment. We see newer buyers get caught up in the well-established sizing benchmark of diameter, but the truth is a watch will never be too wide for your arm – it can be too wide for your wrist. Specs on paper can be deceiving as a result, and combined with a taught focus on diameter as the KPI for perfect fit, many will go bananas when they find out the latest novelty is 41mm instead of 40mm. Sure I prefer smaller diameters, but like many of you who are digging deeper into the horological rabbit hole, the measurement we all are beginning to really want to know is lug-to-lug.
For those still unfamiliar, the lug-to-lug length is the measurement of the distance from each lug extremity going vertically across the case. While crucial, sadly many brands omit this information, or quite frankly haven't taken the time to measure it and provide it.
A great example of this would be a comparison of the DOXA SUB 300 and the Nomos Ahoi Diver. The Ahoi comes in both a 40mm and 36mm configuration, so on paper you might assume both are smaller watch than the 42mm Doxa Sub 300 – but this is not really the case. The Nomos Ahoi 36mm actually spans 46mm across the wrist and the 40mm configuration 50mm across the wrist. Each are precious millimetres longer than the 45mm lug-to-lug measurement of the DOXA SUB 300. Zach Blass
Realistic images
What you see isn't always what you get. Take the Grand Seiko SBGJ251 "Shunbun" above. This rendering on their website does the beautiful Zaratsu polishing – a hallmark and huge selling point of the watch – no justice. The surfaces look flat and dull, something any consumer without an opportunity to see the watch in person, would wrongly construe as matte finishing. The dial, another great design feature, shows no texture at all.
I would love to see Grand Seiko as well as other brands add more real-life images to their websites, thus highlighting all the design features that make the watch come alive on the wrist. As more and more consumers are feeling comfortable buying luxury goods online, a better representation of the watch they will actually receive is sorely needed. Ricardo Sime
Ebauche
There is absolutely nothing wrong with utilising a mass produced or modified mass produced caliber. Movements from companies such as ETA and Sellita are tried and true performers with highly robust builds. They are the ol' reliable movements of the industry that rarely have hiccups or defects, whereas we have seen in-house calibers come to market with some serious plaguing issues – i.e a certain date wheel ;). But while the caliber may have been totally overhauled, not disclosing the ebauche of your manufacture caliber explicitly is kind of like writing a paper for school and not citing your sources. You may have made a great argument, but the professor is still going to want to know how you came to these conclusions.
With watch buyers becoming more and more informed we have all become more scholastic consumers, the professor who demands a bibliography if you will. At this point brands seem to hint at the presence of an ebauche, like a pharmaceutical advertisement disclosing the side effects in small print at the bottom of your screen, by using the phrase manufacture caliber for a movement modified in-house and in-house for calibers designed from the ground up by the brand. You also may see brands like Bell & Ross or Bremont hint at the ebauche in their reference or caliber numbers. For example, the BR-CAL.302 inside the Bell & Ross BR-03-92 is  an ETA-2892 or Sellita equivalent  and the same goes for any Bremont watch utilizing the modified manufacture caliber  BE-92AE. The subtle giveaway only the initiated would catch is the presence of "92" in the watch reference number of the Bell & Ross and caliber number for Bremont. I say little more transparency won't hurt anyone, in fact, I think it really helps sweeten the offering if they would simply elaborate on all the work they put into modifying the provided ETA, Sellita, or other ebauche. Zach Blass