The new Tudor Black Bay Chronograph for me definitely scratched an itch I was well aware of, well, two itches. While I'm always impressed by the mechanics of a chronograph complication, I prefer clean dials and the contrasts of a sharp panda. The beefy Black Bay chronograph has always been sharp in the looks department, and I do enjoy the brashness of gold and steel in their John Player Special-esque model that I had a closer look at in our video here.
At Watches&Wonders however, Tudor sharpened their vintage design pencils, and took to the podium in the sub-$10,000 chronograph category, perhaps the best of the event. A slightly slimmer case (it was kinda chubby, let's face it) with the dynamic sweep of bevelled lug whittled down and those two dials. Panda City here I come! The dial of the Black Bay Chronograph has clear Rolex family ties in its intricate detail, and for me hits the sweet spot between Speedy and Daytona, and at a damn good price point.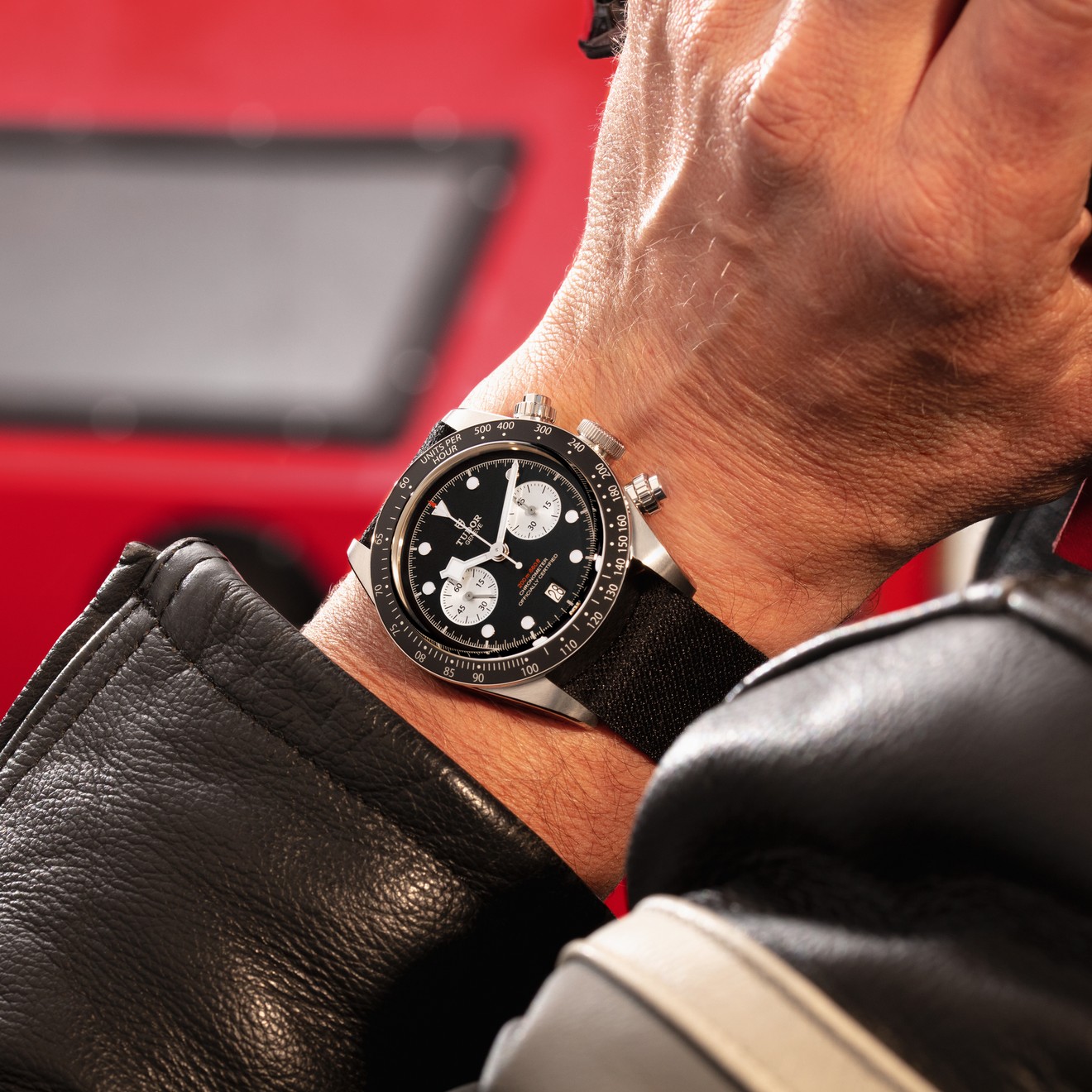 The italic red pop of text pushes the same buttons as the centered recessed silver panda registers. Simply reminding me of why I love the sensation vintage watches bring when you put them on, perfectly picked up in the arrow tipped red of the seconds hand, poised for action at 12. With this black dialled version, the black tachymetre bezel ramps up the motorsports feeling of the watch, and the snowflake hand set seems more at home than on the other black bay references. It might be a point of contention to some, but I love it, it's a large paddle-like presence on the dial, that here matches the muscular case to a tee. With a white date window at 6 like before, and the Breitling-sourced MT5813 in-house calibre with a stonking 70 hours of power reserve, I've found my chrono sweet spot.
We feel like matching this up to a pair of black minimalist classic sneakers from Common Projects, and believe me, there is good reason for the seemingly costly simplicity. While proportionate, the soft black leather will no doubt make these instant favourites, with the white soles picking up on the monochrome design in the Tudor, and also here showing us the importance of those small details that once noticed makes a hell of a difference. The classic gold imprint of text, like the red touches on the Tudor dial are perfectly placed, to transform simplicity into minimalist luxury. Should your mood be lighter, there's the fresh choice of the white panda dial chronograph, and the very same deliciously soft Common Projects sneakers, in white. And yes, they do go rather well with a suit, just as a large sports watch does. Beauty lies in complimenting contrasts.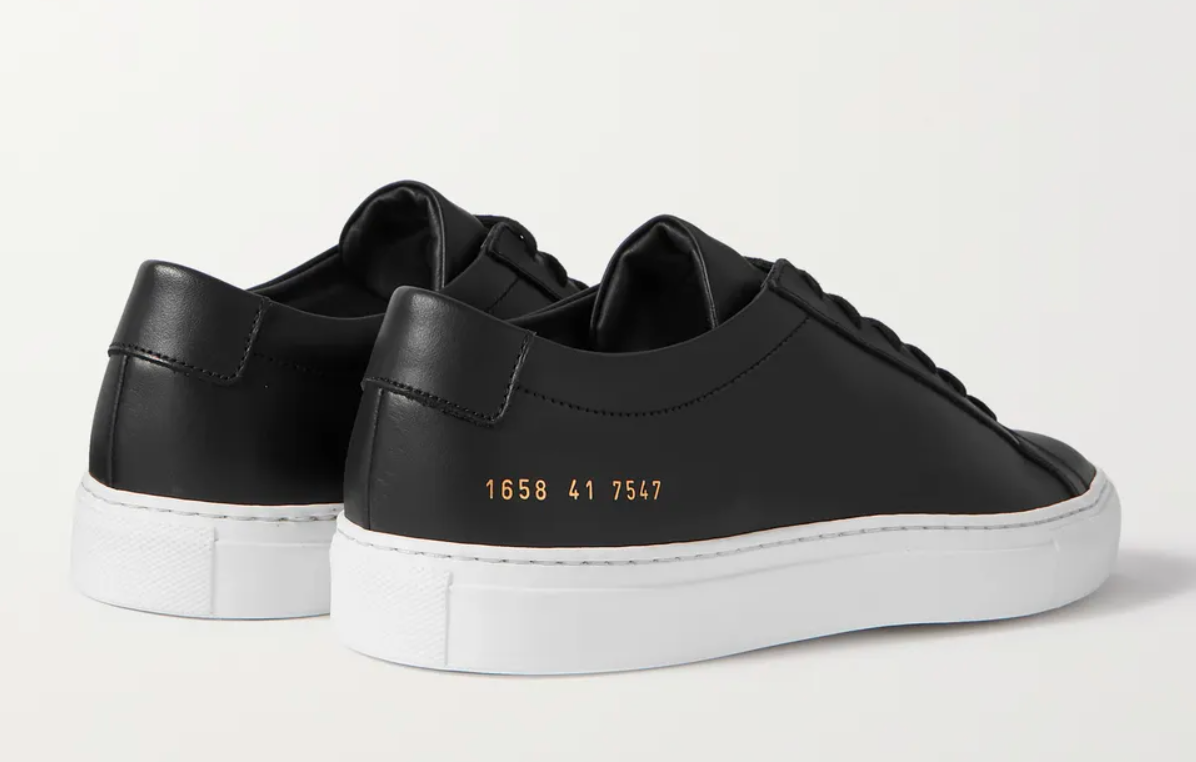 For stockists of Common Projects sneakers, check their tempting website here.
The Tudor Black Bay Chronograph, price and availability:
The 2021 Tudor Black Bay Chrono is priced at 4,950 CHF on the bracelet and 4,650 CHF on a bund strap or woven fabric strap –