#kicktock: The party's on in this matchup of bright colours from Rolex and Puma x Porsche
Thor Svaboe
While you adjust your sunnies, so as not to be blinded by the yellow and baby blue show, let's ask some pressing questions. Do we expect these colourways from Puma? Yes. Do we expect atomic daffodil orange and bright Tiffany blue in the most traditional model from Rolex, the Oyster Perpetual? Not exactly. The OP has favoured pops of colour over subdued colour ways in recent times, so no, not at all.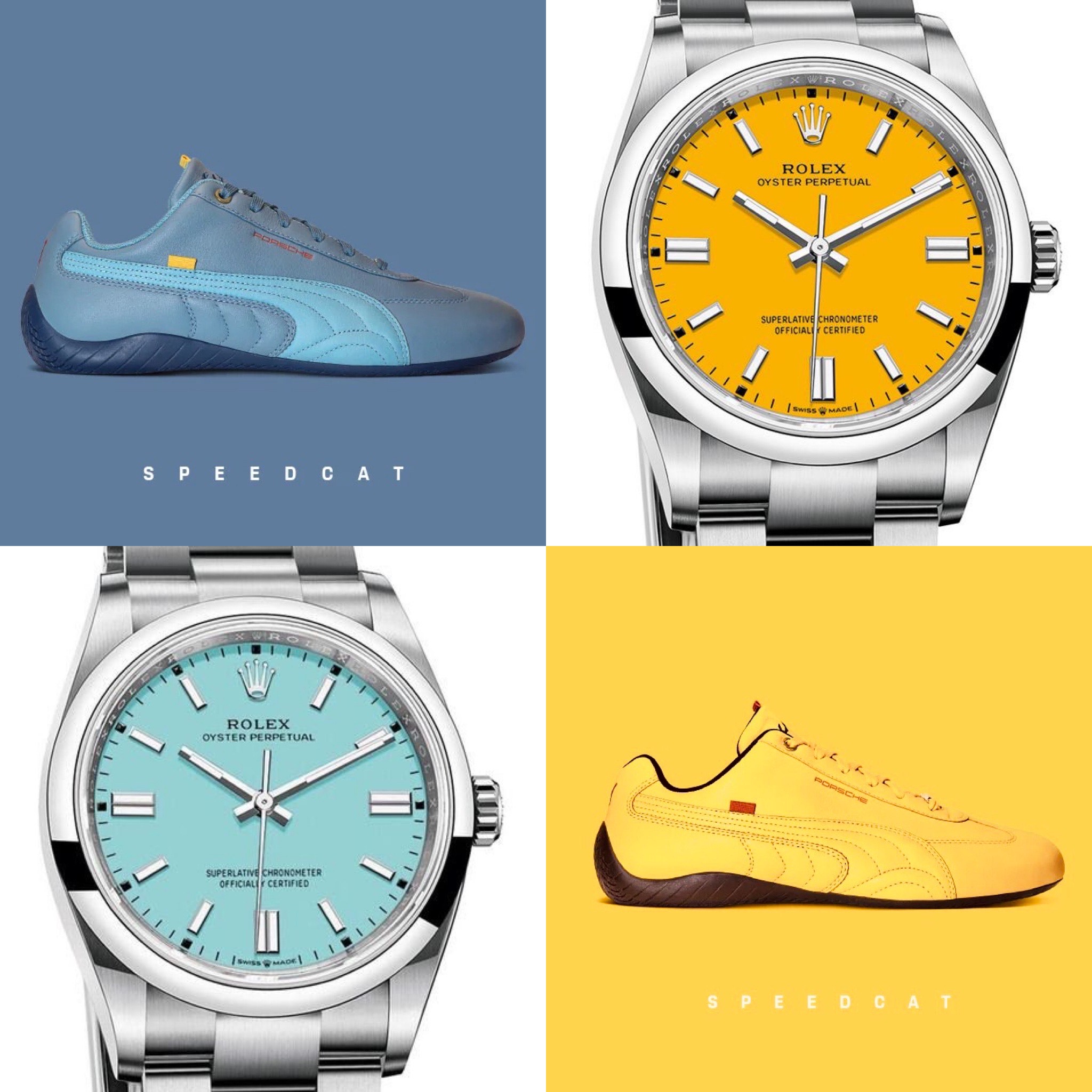 And yet here we are a month or so later, colourful Rolex references in blue, orange, pink and coral being viral candy on Instagram, like a fresh breeze, reminding us of the hot takes on Rolex from the '70s with the dazzle of the Stella dials. Do we love them? Yes. Can we get them from our local AD? Probably not. But we can certainly try.
Check our story here and be dazzled by Rolex's new and sunny outlook on life. If you didn't pay attention, you'd think it was a custom mod job. But how to match up that brightness to your wardrobe?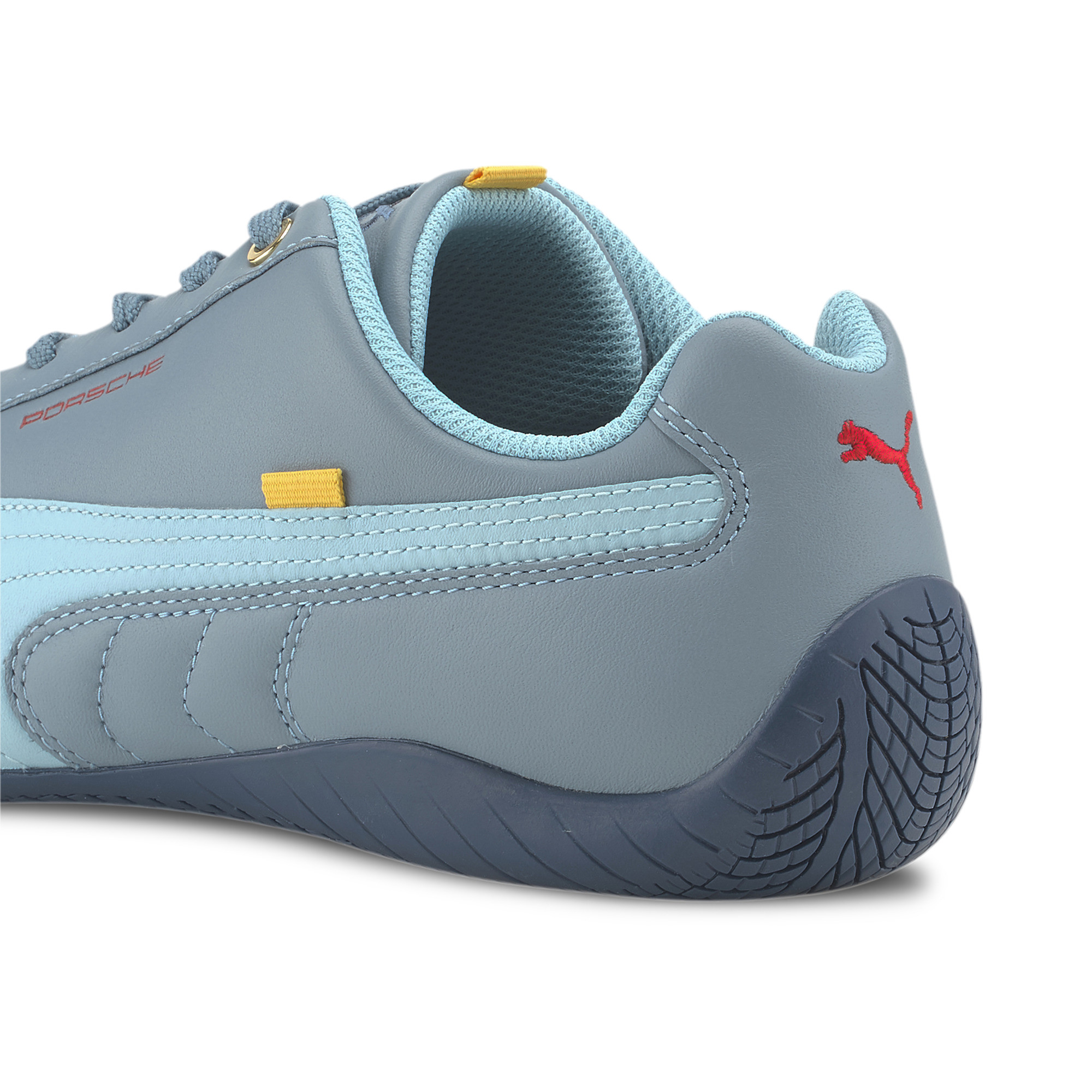 While these colours from the Crown will do plenty to fire up your spirits – naughtily peeking out from your cuff in that business meeting, let's wear them with a T-shirt and a just as bright pair of trainers from Puma. Psyche yourself up and quash that monochrome spirit, we need this in 2020. Just dropped last week on Hypebeast, Puma has teamed up with Porsche to celebrate the different generations of the iconic 911, each with a bold, bold colour scheme perfectly matched to the new O.P.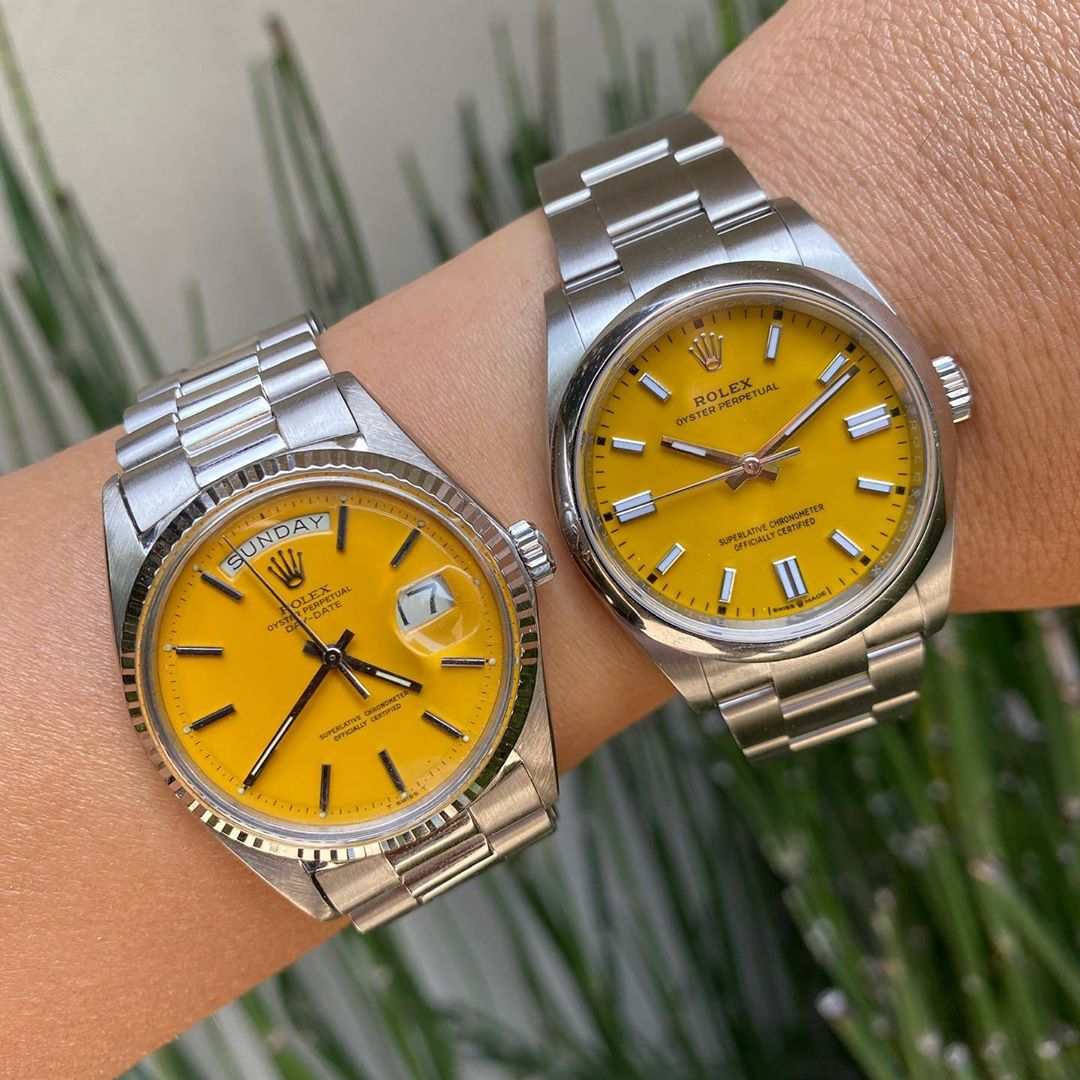 The classic Speedcat, in a perfect marriage with Porsche Design, has been reimagined and co-branded: the greyish blue having a Puma swoop and lining perfectly matched to the Tiffany-esque blue, while the brightness of the all-yellow version makes sure no one will lose you in a crowd, and that oh-so perfect matchup to the Turbo-sunniness of the Oyster Perpetual, whether in 36 or 41mm. YES, you might want to purchase that 911 in the same colour, like Puma and Hypebeast would suggest, but that would be downright irresponsible. That yellow 992 Turbo though …
Check out our article on the sweet candy-coloured references from Rolex here, and the Puma x Porsche story here on Hypebeast, always on point.