Kapow! 5 high-end watches from the Batman universe
D.C. Hannay
With spooky season upon us, it's time to sort out your superhero costume. Every hero (or villain) needs a selection of primo gadgets to accessorise their super-suit, and if you happen to be a playboy billionaire with a secret double life, a luxury watch is a must-have. While the Audemars Piguet Royal Oak Concept Black Panther Flying Tourbillon has been one of the hottest high-end, superhero-themed timepieces in recent memory, there's a whole dark world of offerings from the DC Comics universe, including several that pay tribute to Gotham City's favourite crime-fighter, Batman. Time to pick your weapon of choice.
When you're a playboy billionaire, there's no better way to roll up to a thousand-dollar omakase dinner than this. The Gotham City Rose Gold by Jacob & Co. is perfect for tumbling out of your Aventador with an A-lister on your arm, and a seriously baller timepiece strapped to your wrist. The 45.5mm of solid gold, double-tourbillon badassery will do the trick, and its specs are pretty staggering. The multifaceted lugs are designed to recall Batman's extensive arsenal of gear and vehicles, and the overall look is at once opulent and high-tech. But the real technological star of the show is the handwound JCFM10 movement, featuring the visual fireworks of twin flying triple-axis tourbillons whirring away. Visible from both the front and back, the movement is almost entirely constructed of rose gold and black chromium, with exquisite finishing all around. The classic Batman logo is present on the gold bridge, the uber-luxe yellow-outlined black onyx dial, and the black rubber and rose gold crown. Yes, Bruce Wayne would be far more likely to wear something a bit more low-key to preserve the ol' secret identity, but you gotta give it up for the craftsmanship of this exercise in haute horlogerie. You'd better have a billionaire's balance sheet, however, because this limited-to-36 edition will cost you in the neighbourhood of a cool quarter million USD.
Every superhero needs a super-villain, and the Caped Crusader's number one nemesis has long been the Clown Prince Of Crime, the Joker. Resplendent in all its green and purple finery, the limited-to-38 Konstantin Chaykin Joker Five represents the polar opposite of Batman's dark black and blue aesthetic. Part of Chaykin's bold Wristmon limited series, these innovative timepieces are truly unique, using the Joker's crazed eyes to tell the time, while the day of the week is shown in his grinning rictus. The suits of a deck of cards adorn the bezel, with the Joker shown right at the top at 12, and the Joker's emblem decorates the rotor. The strap is especially mischievous, with the Joker's green hair and bowtie sewn against the purple embossed leather. Finding one is going to be one tough nut to crack, as these limited editions sell out almost instantly, but you can always try tracking one down on the secondary market at an eye-watering premium.
This next piece goes for the stealthy black heart of the latest addition to the Batman ouvre, The Batman, starring Robert Pattinson in the dark origin story of the fledgling superhero. The Batman Tourbillon is part of the Batman Collector Set, and also includes a too-cool illuminated Bat-Signal sculpture in aluminium, which doubles as a case for the watch. The rounded 45mm matte black DLC titanium case recalls the aesthetic of Marc Newson's Ikepod, and houses the handwound caliber KS 7'100 tourbillon movement, peeking out from a louvered cage that features the contemporary Batman logo, meant to resemble the front of the Bat-Signal. Time is shown via a rotating peripheral display for the hour, an inner rotating disc indicating the minutes (in a bloody shade of red), and time is set with a trick flush-mounted pushbutton at 3. And how does one wind a watch that appears to lack a crown? Via a cool D-crown located on the caseback, which flips up for winding, a very cool touch for the gadget hound. Brace yourself: The limited series of 10 will set the would-be vigilante back a stunning 100,000 CHF.
We would be remiss if we didn't include the Joker's on-again/off-again better half, the irrepressible Harley Quinn, who also just so happens to have her very own Chaykin limited edition. And Harley's version of the Konstantin Chaykin Wristmon was so well-received, it was nominated for a prestigious Grand Prix d'Horlogerie de Genève award. Take that, Joker! The dial is chock-full of clever details, including pink and blue "eye shadow" around the almond-shaped hour and minute indicators, which roll with crazed delight. The guilloched face sports a black heart tattoo on the right cheek, and the lolling red tongue replaces a traditional moonphase indicator inside the red-lipped mouth. All this attitude comes mounted on a playful red and black harlequin strap. The watch was sadly limited to 28 pieces, so good luck finding one.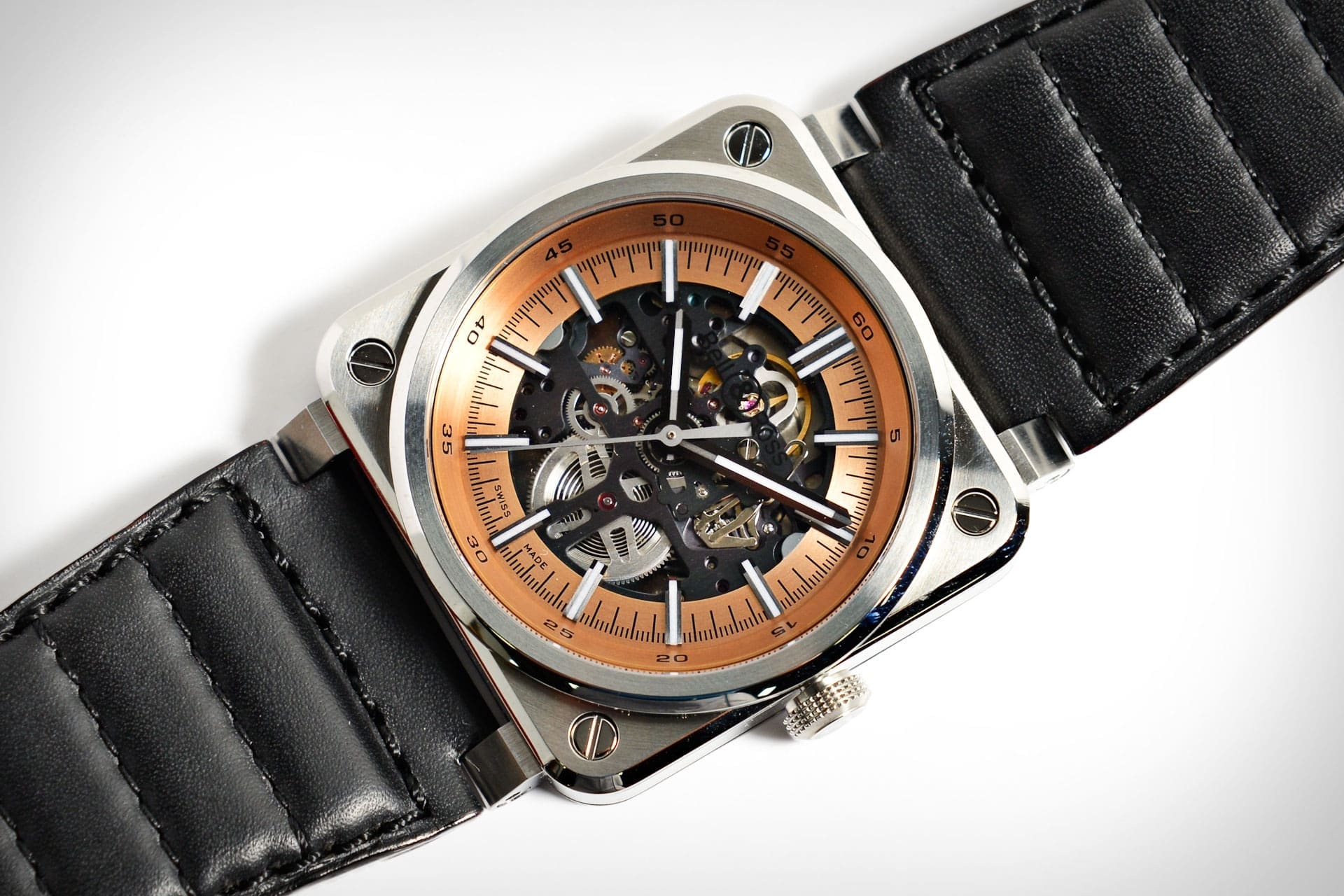 The newest watch on this list of Gotham-themed gear comes from Bell & Ross, and features far less in the way of overt homage to the preceding heroes and villains. In fact, it's downright subtle by comparison, and perfect for Bruce to keep a lower profile. In fact, the Wayne Enterprises x Uncrate x Bell & Ross BR 03-92 only betrays its fictional corporate roots by way of an understated "Wayne Enterprises" etched caseback logo. If you didn't know, you'd just think it was a cool, skeletonised version of Bell & Ross' signature flight instrument watch, which it is. This one, besides offering a nice frontal view of the movement in action, features a tasty copper-brown outer dial, a well-sized 42mm square case, 100 metres of water resistance, and both rib-stitched leather and velcro straps included. A great looking casual watch that's far less in-your-face about its origin story, it's the perfect choice for Bruce jetting off on a rare weekend retreat. It's far more attainable too, at a mere $4,800 USD.