Just because – the incredible Louis Vuitton Tambour Moon Flying Tourbillon 'Poinçon de Genève'
Felix Scholz
Earlier this year, Andrew spent some (very) quality time in New Zealand with Louis Vuitton and some of their most serious watchmaking. If you haven't seen the video, it's definitely worth a look (as is this one), but we reckon this watch, the Louis Vuitton Tambour Moon Flying Tourbillon 'Poinçon de Genève' is worth a second look, as our photographer Jason Reekie has worked wonders with his macro lens.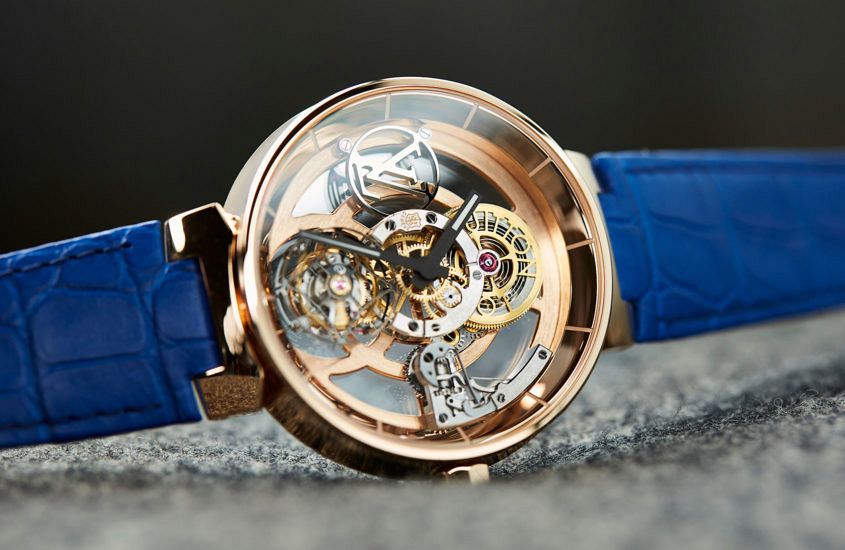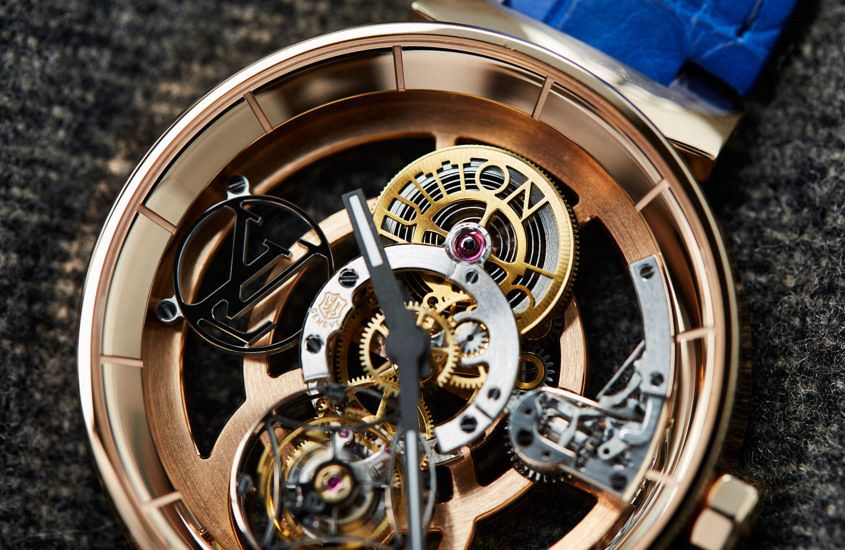 If you're in the mood for a seriously high-end statement piece, this should be of interest to you. The 42.5mm case is in Louis Vuitton's classic 'tambour' shape — inspired by a hand drum, with an inwardly curving case. But the case is playing second fiddle here to the elaborate, open-worked movement. 
And what a movement. It's Geneva Seal certified, so you know it's quality (and made within the Canton of Geneva to boot). The design is also charming — the functional elements are arranged vertically in a series of overlapping circles, with the tourbillon at six garnering the most attention. 
And even though it's solid gold and very serious, you can't help but be captured by the light and airy atmosphere of this lovely Louis Vuitton.