EVERY WATCH TELLS A STORY: Joseph's murdered out Seiko 5 Sports SRPD79K1 on integrated rubber Crafter Blue strap is a cold killer
Andrew McUtchen
Last year, we aired the first series of 'Every Watch Tells A Story' on YouTube. The premise is as simple as it gets. When we invite raucous crowds into the Time+Tide home base for events, occasionally we offer them the chance to tell the story of their watch. Which promptly explains why everyone in these videos IS SHOUTING. Hey, what we lose in audio quality, we gain in good vibes. Because part of the sport of agreeing to do one of these, is then enduring all the heckling you get from other guests while you do it.
We sit them in front of the media wall, turn on the bright lights, mic them up, and ask them a couple of questions about their watch for the evening. Some of the stories are dramatic. Others are pragmatic. But all are interesting, simply because they're relatable, and they're personal. 
The first episode for our second series of stories, stars Joseph. He tells the story of his Seiko 5 Sports SRPD79K1, a watch whose appeal is heightened by its after-market integrated black rubber strap. Despite its undeniably sporty styling and intention as a watch, it looks surprisingly appropriate and at-home with Joseph's work attire. His daily work, in financial services, usually calls on his Maurice Lacroix Masterpiece, but as he says in the video, the Seiko also gets the call up – thanks to its all black aesthetic. It's versatile.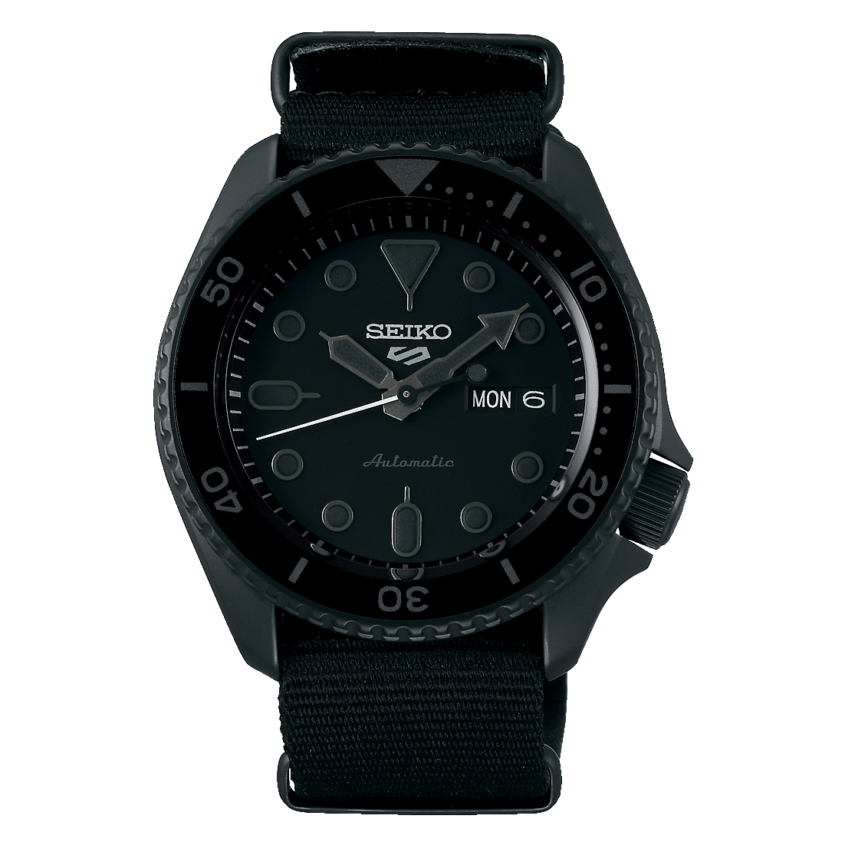 We look forward to bringing you more Every Watch Tells A Story episodes over the coming weeks! 
And hey, watch out. If and when we resume regular programming with events, you could very well be in the chair…