Is Jonah Hill low-key one of Hollywood's biggest watch collectors?
James Robinson
When you think celebrities and timepieces, most people with an inkling about watch collecting would throw up the same names – Mark Wahlberg, Ellen DeGeneres, Ed Sheeran, John Mayer, Kevin Hart, Drake … you get the picture.
What many people might not have realised is that Jonah Hill's watch collection is really starting to take shape. In fact, so filled with bangers is the man's assortment of timepieces, you could say it's straight-up Superbad … OK, that's a terrible pun, but you get the picture: he's bought into hypebeast horology in a big way. So, without further ado (or another terrible pun), here are Mr Hill's best watches.
Rolex Daytona Ref.116520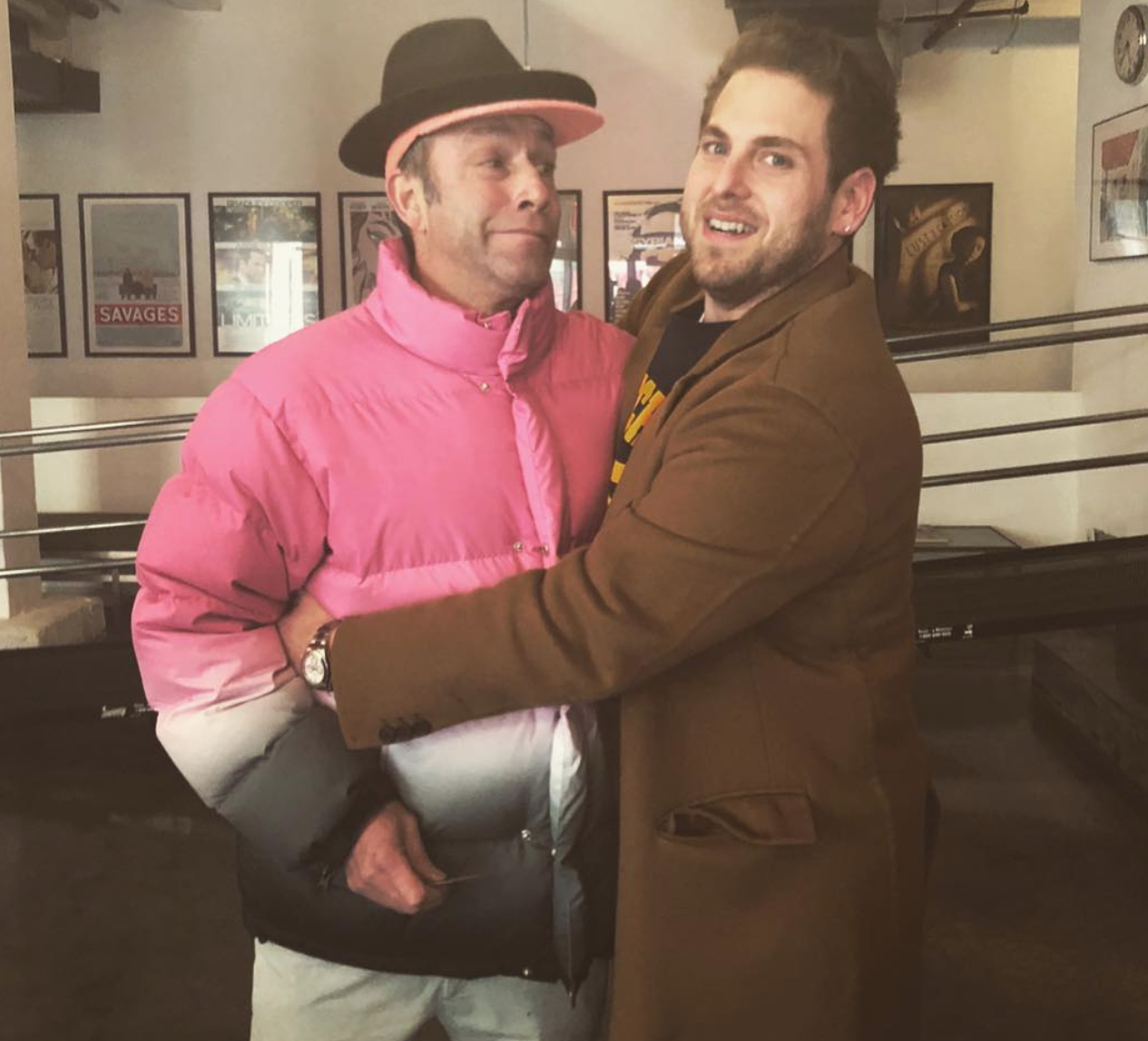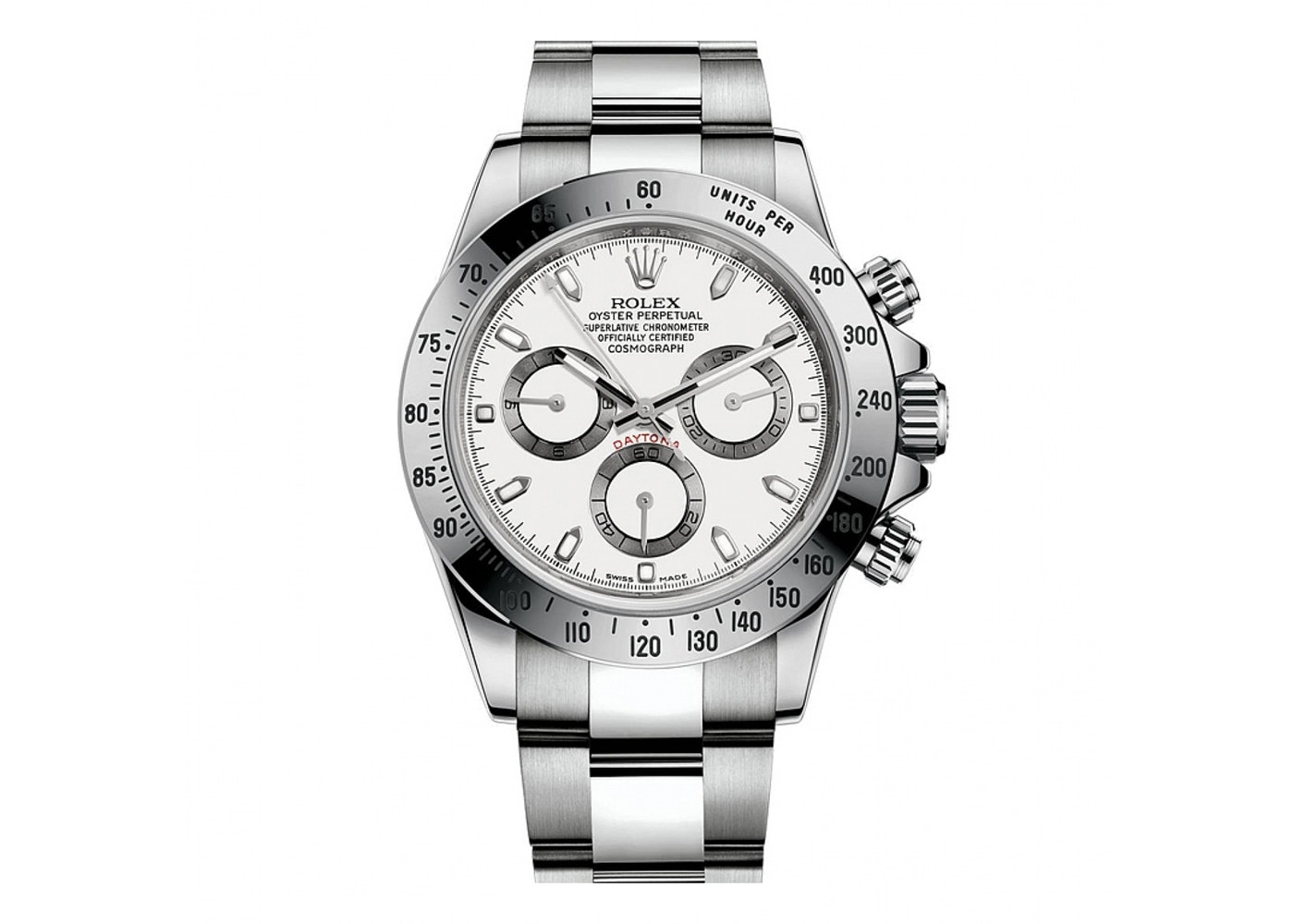 Hill has been seen sporting this pre-ceramic Rolex Daytona Ref.116520 on multiple occasions, both in front of the camera and IRL. He famously wore it during filming of the smash hit Moneyball, and in the above photo he can be seen wearing it while embracing skateboarding doyen and artist Mark "The Gonz" Gonzales. This a tasteful choice by Hill, and a pragmatic one, considering the 116520's residual value in this day and age. This watch, and the fact that Hill has been seen wearing it so often, also paints a picture about his attitude towards watches. As far as we can tell, the man wears his watches — there's no factory sticker nonsense with his collection.
Rolex Submariner Ref.116610LV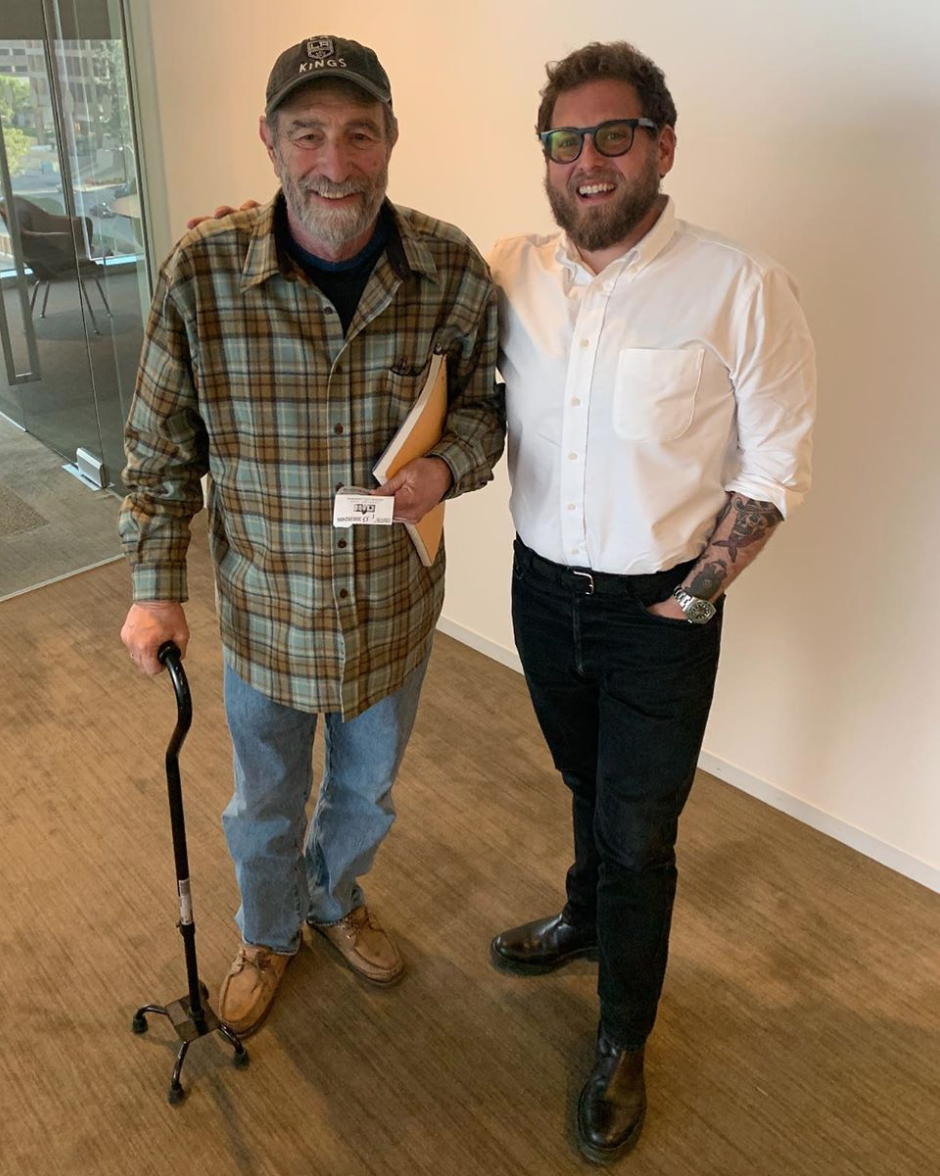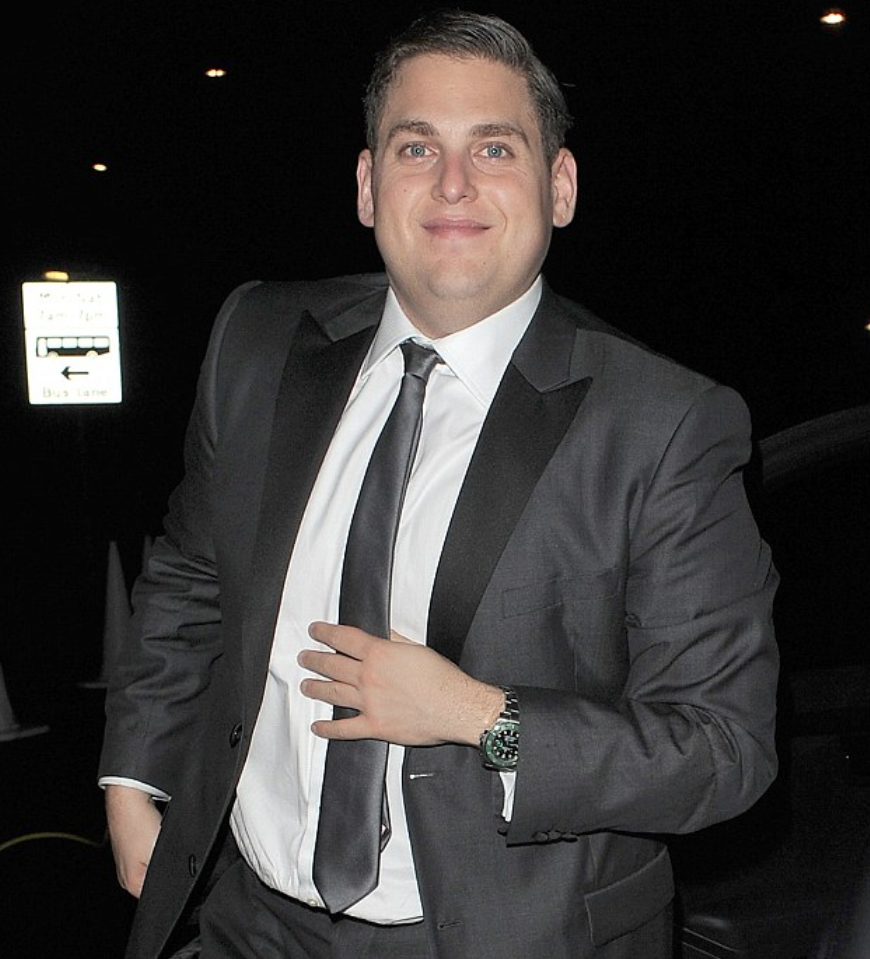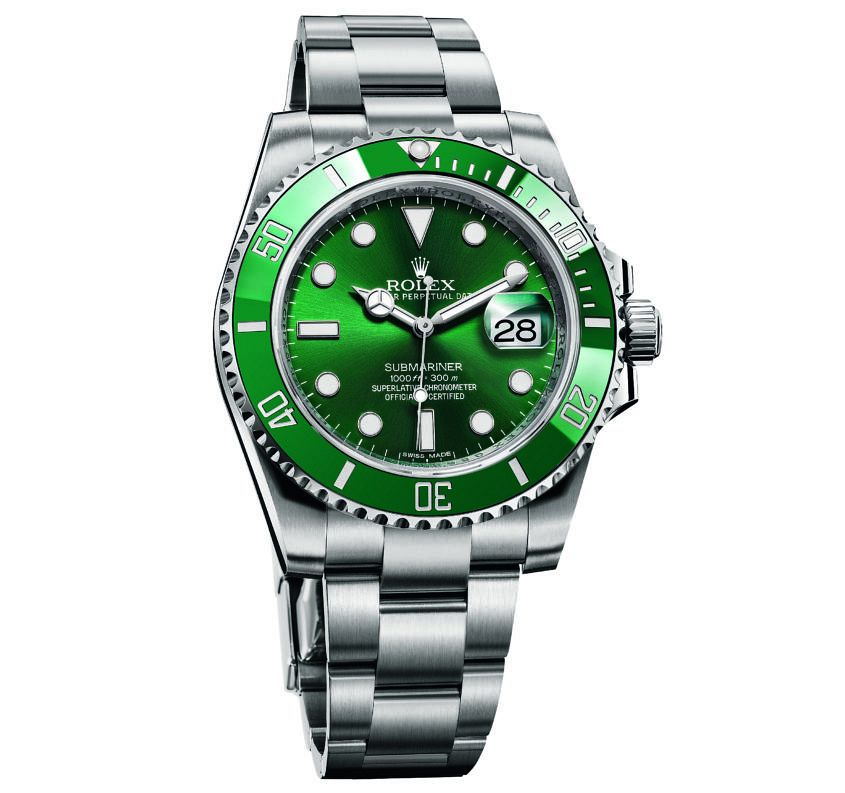 Well, we can't really give Hill points for creativity here … but we get it, the Rolex Submariner Ref.116610LV, aka "The Hulk", is popular for a reason — I mean, just look at it. As I'm sure almost everyone reading this is already nauseatingly aware, these Hulks are rather hard to get a hold of (unless you've got a better relationship with your AD than I do). Hill's obviously pulled the right strings, and it's been great to see him actually wear this rarefied watch for several years now – it ain't no safe queen. The thespian's also clearly has a penchant for green dials, as you're about to find out.
Rolex Daytona Ref.116508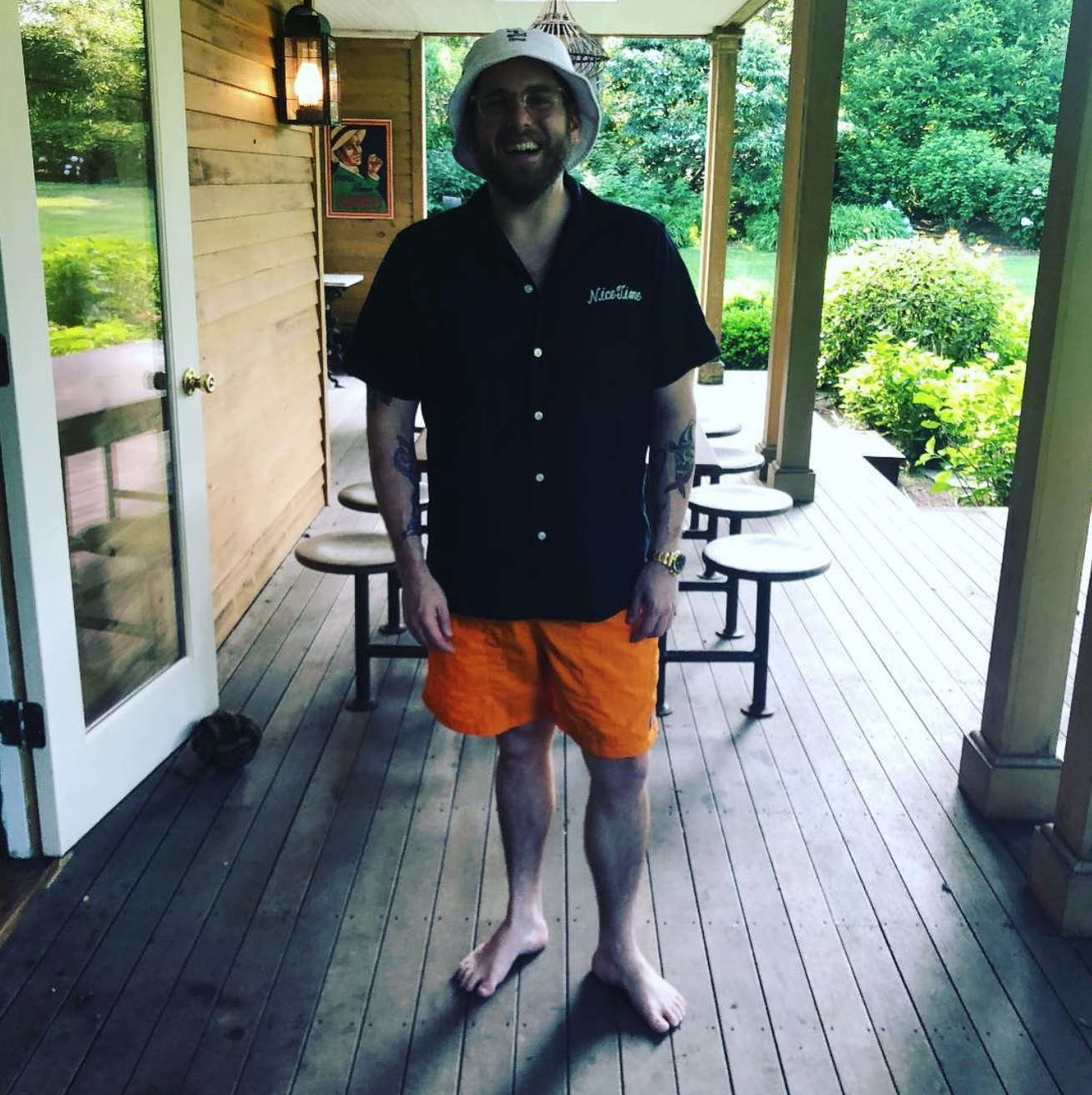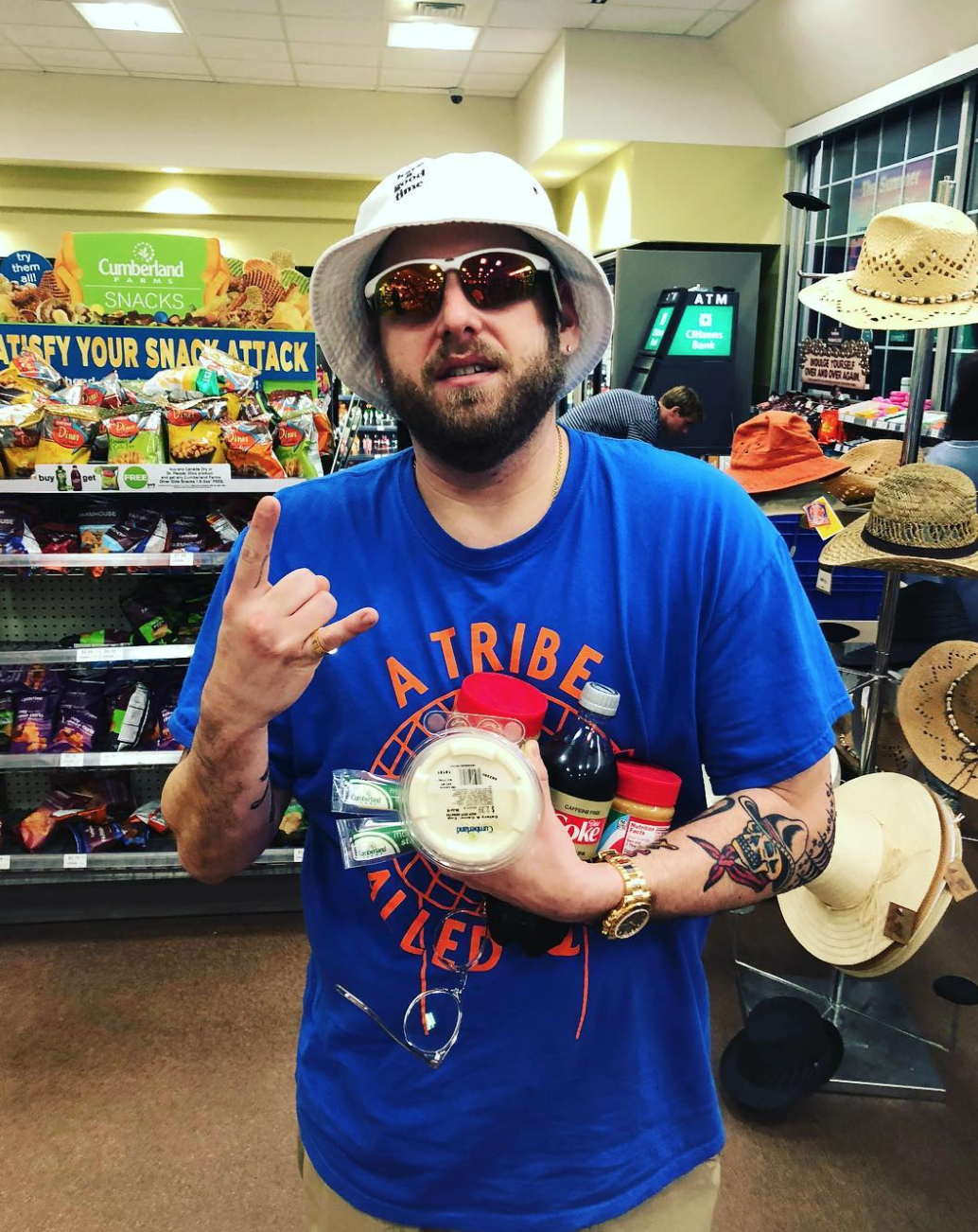 Yep, he's got the other perennially popular professional model Rolex, the green-dialled Rolex Daytona Ref.116508. First unveiled at Baselworld way back in 2016, this watch was, as John Mayer famously put it on Talking Watches, a "sleeper hit" … that is, until John Mayer said it was a sleeper hit on Talking Watches. Now rarer than a sporting event that hasn't been affected by Coronavirus, Ref.116508 commands a very hefty premium over its already hefty $51,650 price tag. Once again, Hill must be in his AD's good graces, because he's been spotted wearing this watch for quite some time. Kudos to him for actually rocking it, even if he is wearing it with *cough* questionable attire.
Patek Philippe Nautilus Ref.5711/1A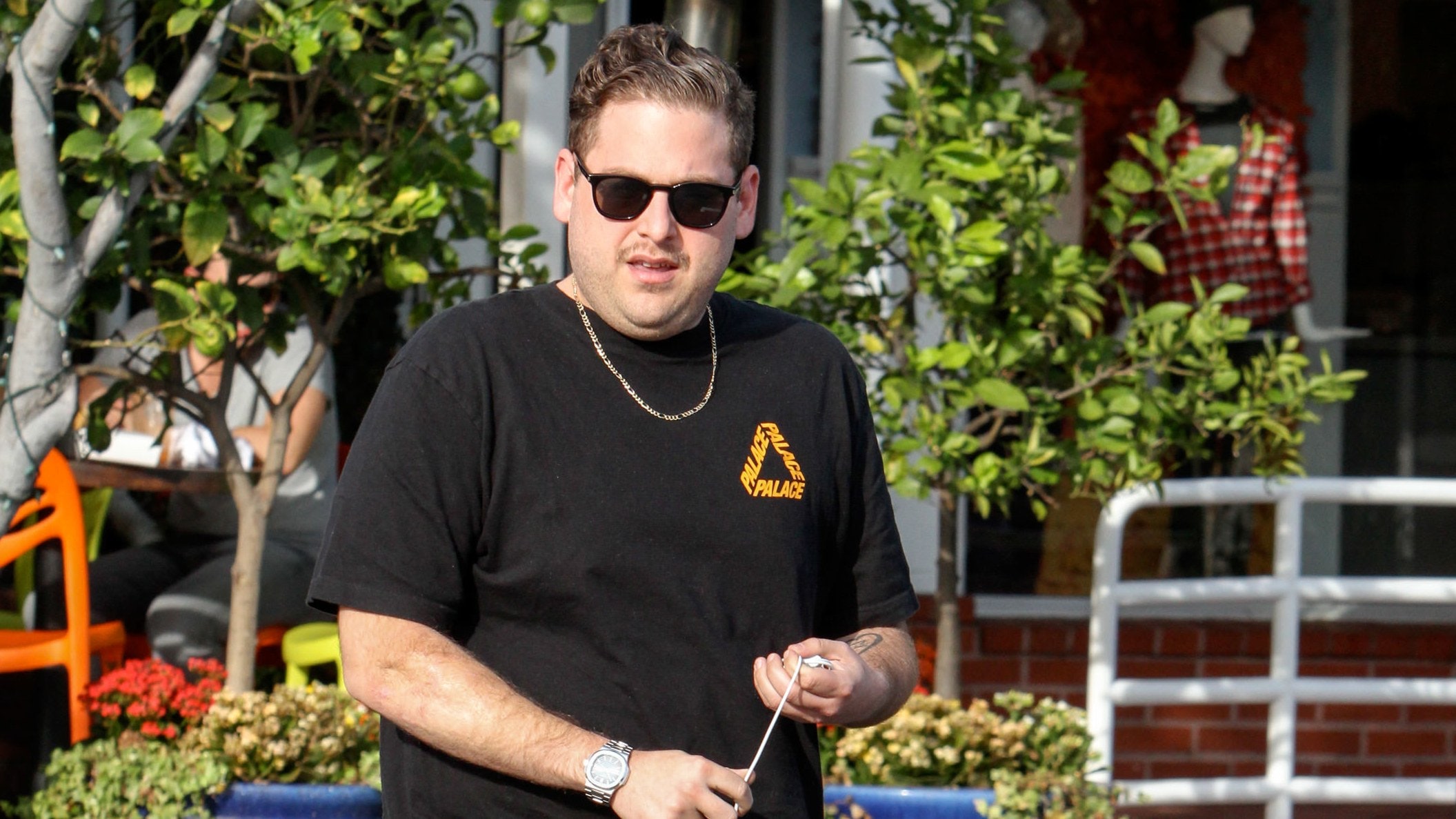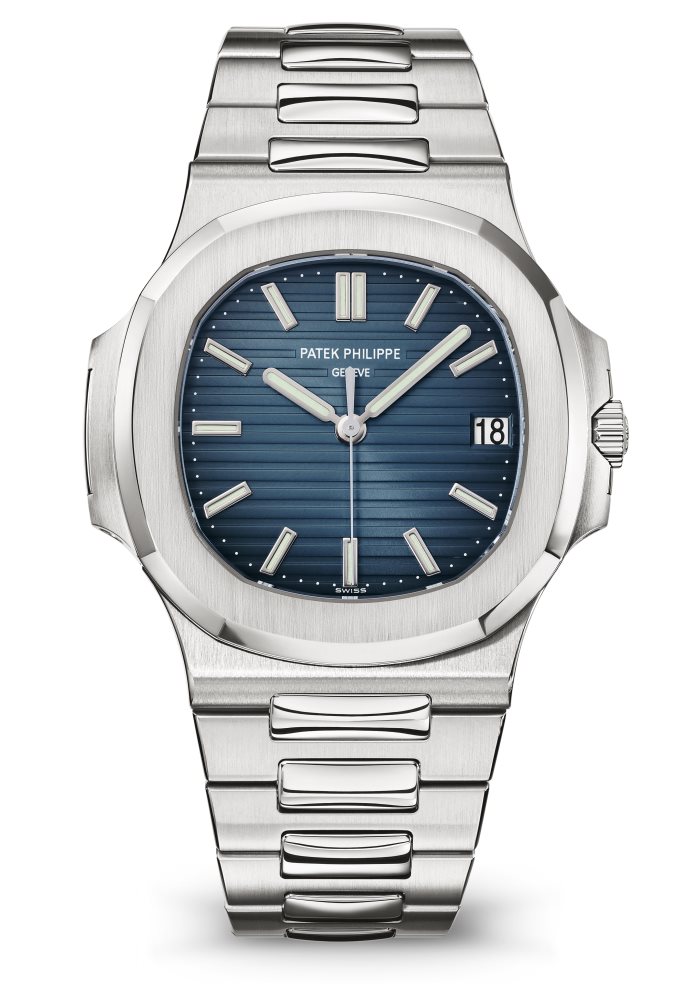 Now we're getting serious. The Patek Philippe 5711/1A in stainless steel with the blue dial may well be one of (if not the most) difficult watches in the world to get your hands on. Arguably the ultimate incarnation of the archetypal luxury steel sports watch, the Nautilus is such a rarefied piece of wonderment, and not that the previous watches have been distasteful, but Hill owning this watch does signal that he's obviously got a great amount of tact and class when it comes to purchasing timepieces. Once again, it's also great to see him wear his 5711 when so many people have hidden them away, only to see the light of day when they're inevitably flipped for a massive profit.