It will surprise precisely no one to learn that round watches are the most popular category. But, versatile as the circle is, the round watch can be a bit same-samey. That's not an issue with this fancy pair of Glashütte Original Seventies Chronograph Panorama Dates, offered in some stylish new dial variations.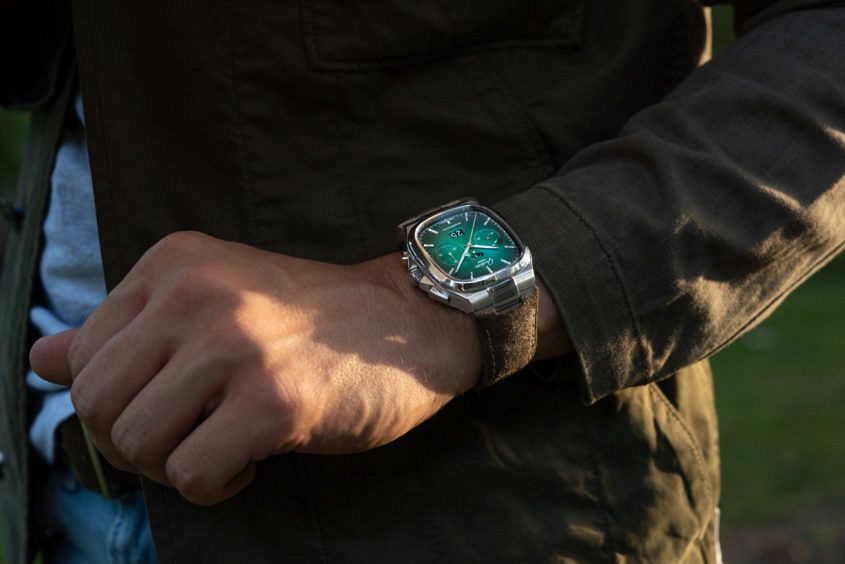 Before we get to the dials, let's check in on the watches themselves. They're 40mm steel watches, in a very '70s 'television' case shape which looks funky and wears great. They're chronographs (obviously), and 4Hz column-wheel flybacks at that. With a very nice 70 hours of power reserve (appropriate).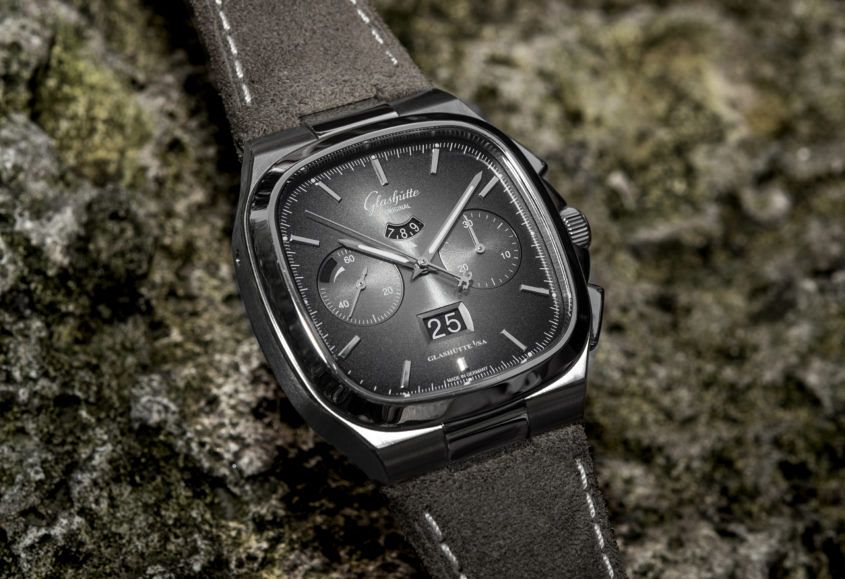 But really, the party is on the dials. As you can see, there are two options, one a little more muted than the other, but both stunners. There's a galvanised grey option with sunray finish and black dégradé, or if you're feeling like living your best '70s life, a green version.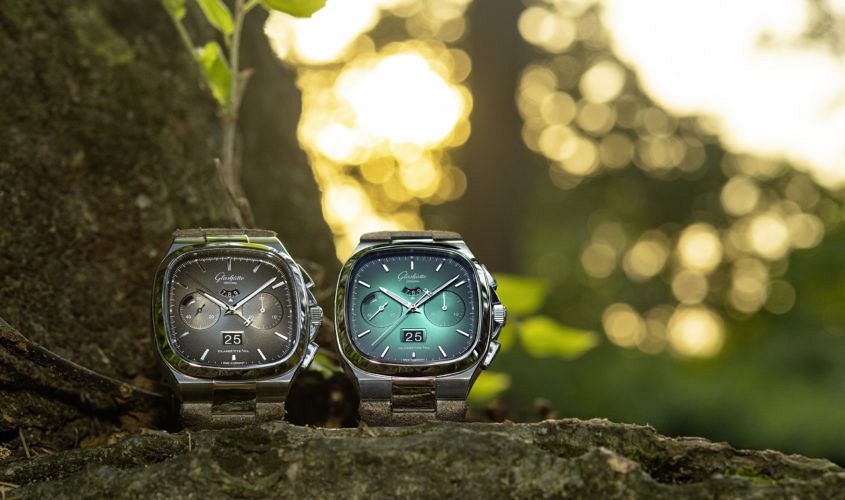 And while the dials have plenty of flash and sizzle on their own merits, for me the real winner is the combination of these period-correct Pforzheim-produced dials with the sensuous lines of that polished steel case. Very nice.
Glashütte Original Seventies Chronograph Panorama Date price
Glashütte Original Seventies Chronograph Panorama Date on leather $19,100; on steel $20,900