When a name renowned for its personalisation of higher-end pieces announces an off-the-shelf offering, it tends to raise eyebrows. However, the Bamford brand has defied expectations not once, but twice, now with the Bamford London GMT.
Housing the self-winding Sellita SW330-1 25, it has already been widely pointed out that the Bamford GMT case and dial configuration is strongly reminiscent of the Zenith Sub Sea from the 1960s. But fixating on the fact that Bamford made a GMT watch that looks like something that already exists is ignoring the fact that's kind of what Bamford is known for …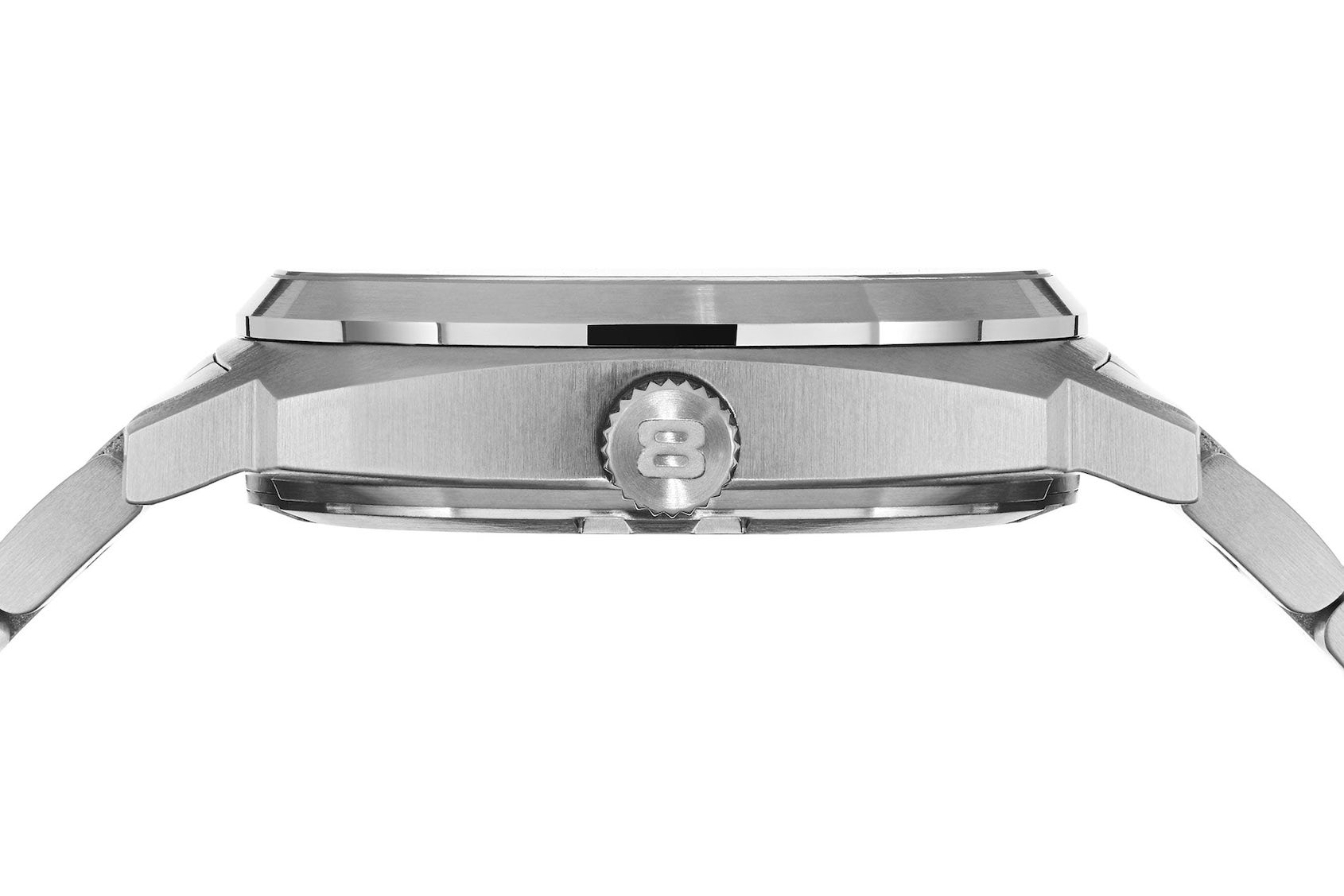 They take an existing design and modify it to suit the desires of their customer. Where the Bamford DNA shines through is their highly effective use of contrast: penetrating combinations of ice blue, bright oranges and other unconventional colours against a matt black or brushed steel backdrop. In this respect, the new London GMT is consistent with Bamford's design language.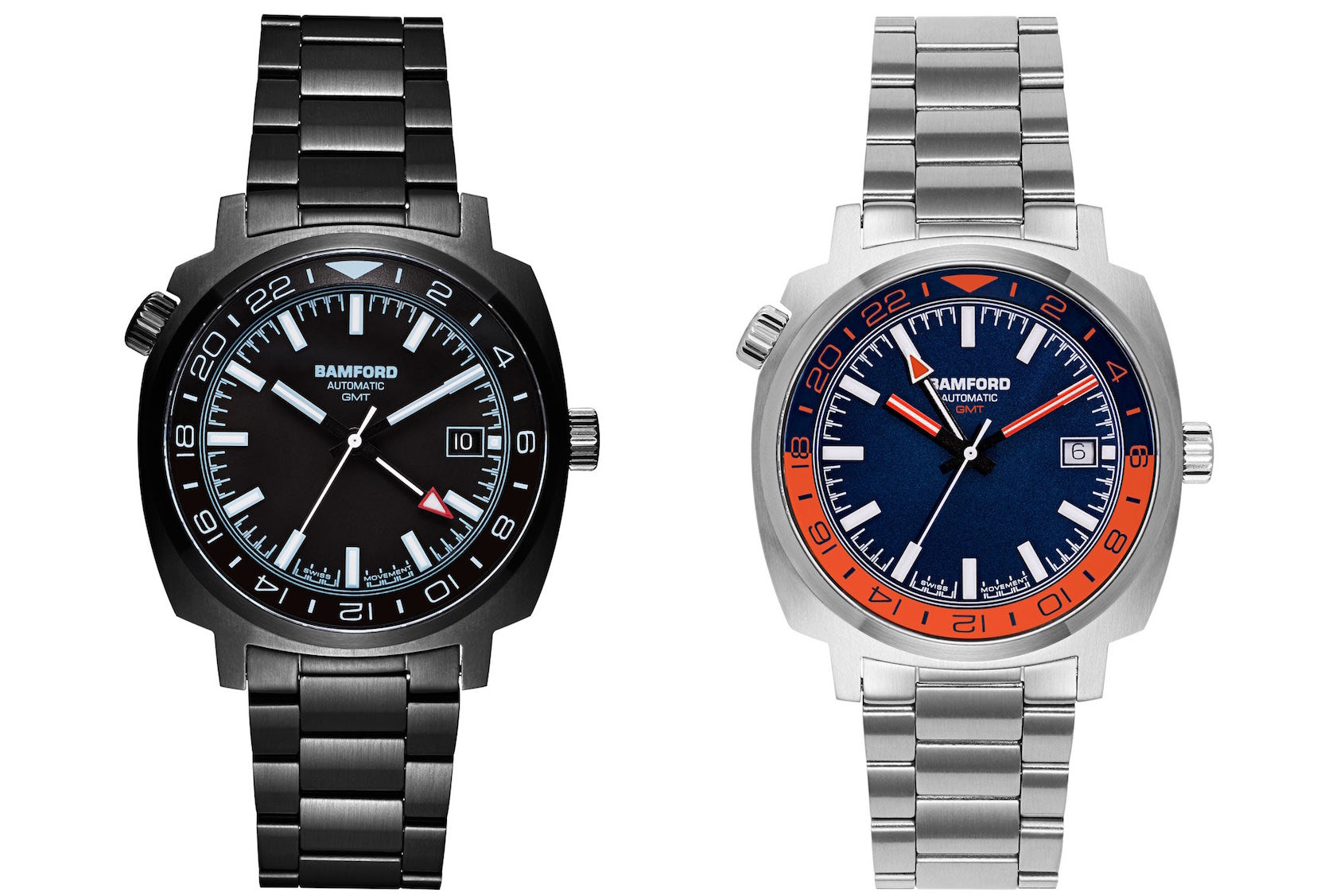 There is a lot to like about this GMT. The case itself is a wonderful blend of curved surfaces and sharp angles, which far from being incongruent, actually adds some visual interest to an otherwise bulky silhouette. The dial text is also well-executed: the 'Swiss Movement' designation is integrated into the seconds hash marks at the bottom of the dial, helping it retain its legibility whilst remaining unobtrusive. Similarly, by restraining the remaining dial text to the top half of the dial, the face of the watch is opened up significantly for you to just enjoy the colours.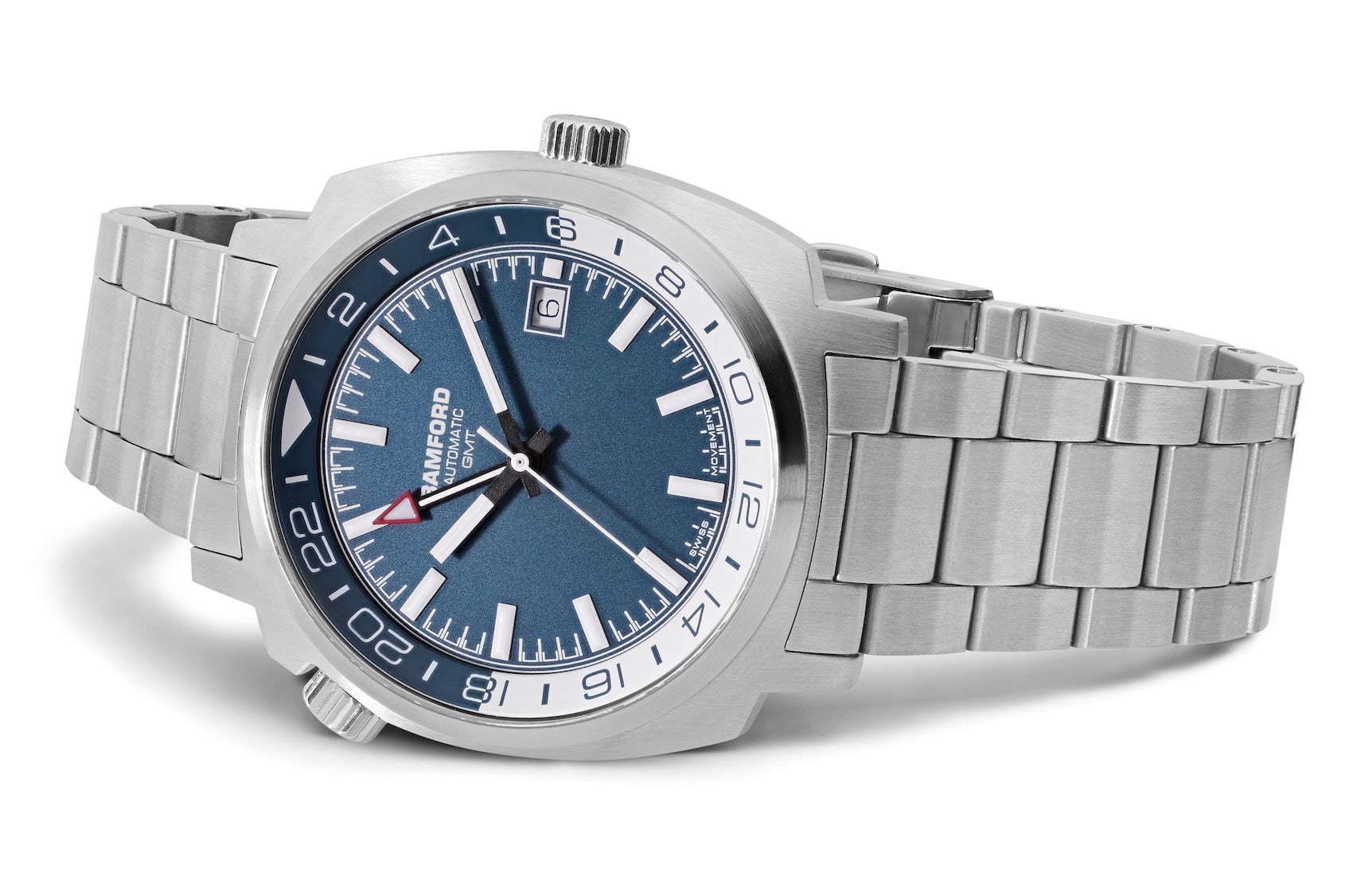 At an attractive price point to own a distillation of Bamford's special design language, the appeal of this watch has nothing to do with completely original or functional design, and everything to do with the way they have reinterpreted an existing concept so that it is distinguishable as its own independent creation.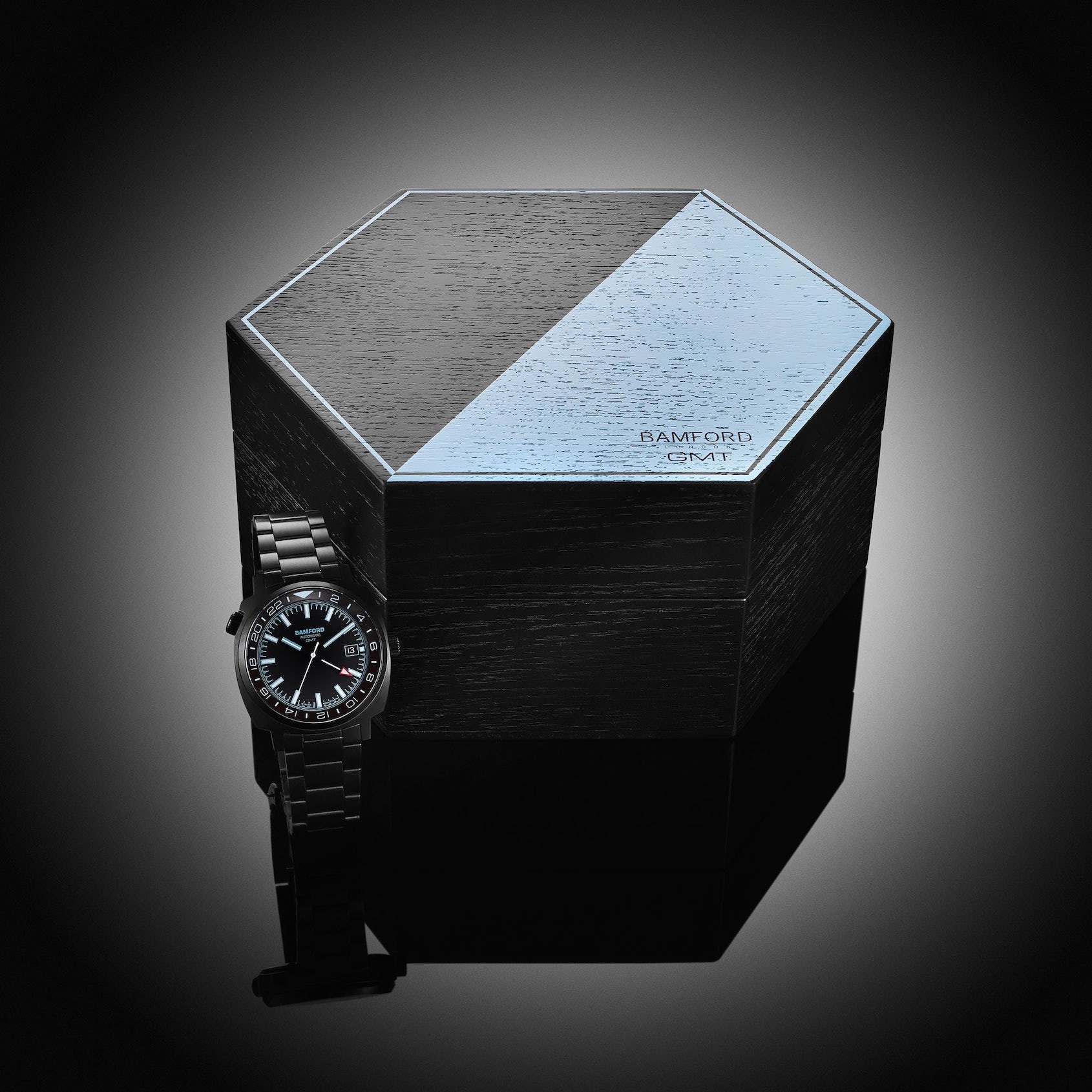 This, in my mind, is the reason that Bamford has been able to successfully reconcile their personalisation services with these newer 'off the shelf' offerings, whilst maintaining a consistent brand image. At an asking price of 916.67 pounds the Bamford GMT epitomises that balance.