Is a two-tone watch just full gold's poor cousin? Not anymore
Sandra Lane
What goes around comes around – especially when we're talking style. So here we are, three decades after the first steel-and-gold rush, having another two-tone moment.
But there could be something a tad anxiety-inducing about those bi-colour watches. If you buy two-tone, does it mean that you're only half committed to full yellow metal? Or, perhaps worse, is two-tone really just the poor man's gold watch? The answer is different today from what it was back then.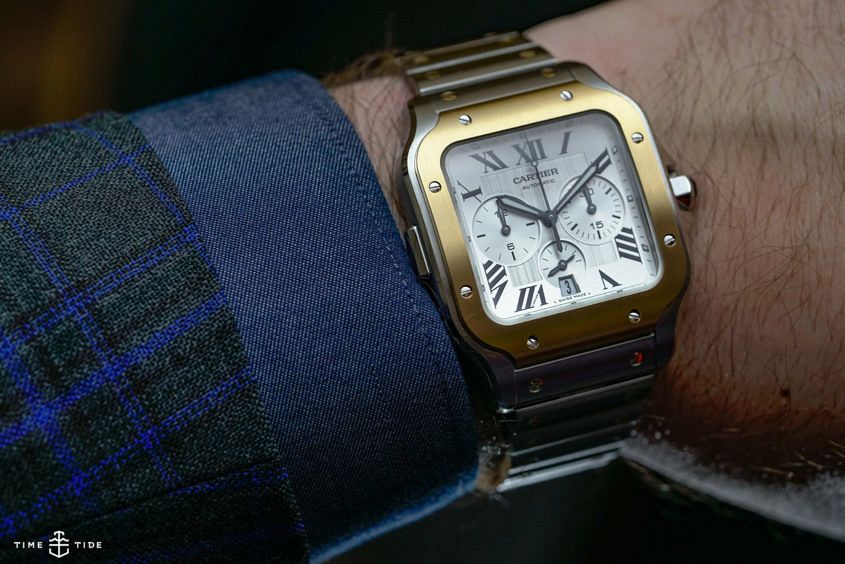 In the 1980s heyday of the two-tone watch, wearing one came with the risk of being sneered at by steel-watch wearers as a wannabe tycoon, and by gold-watch wearers as … well, a wannabe-one-of-us. Not yet Big Enough to afford the full brick. Because the 1980s was the Decade of Big. Big hair (bouffant for men as well as women – with a slicked-back Wall Street power 'do for variety); big shoulder pads; big – no, huge – mobile phones. In short: big, loud, swaggering displays of wealth. It was the decade of Trump 1.0 – and the Decade that Taste Forgot. (I'm not making this up; I'm old enough to remember it.)
Suddenly, the gold watch was no longer Uncle Fred's hard-grafted-for retirement gong; it was the oilman's Texas Timex (full-gold Rolex), the perma-tanned playboy's babe magnet (Cartier Pasha); the investment banker's Up-Yours symbol of Universe-Mastery (Patek, Rolex, AP, Cartier, Piaget Polo, Vacheron Constantin Overseas – the golder, the better). In one respect, two-tone was a perfect fit for this power-dressing era, namely those slick bankers' shirts with contrasting collar and cuffs. But what was good for Gordon Gekko's wardrobe wouldn't do for his watch (full-gold Santos for him).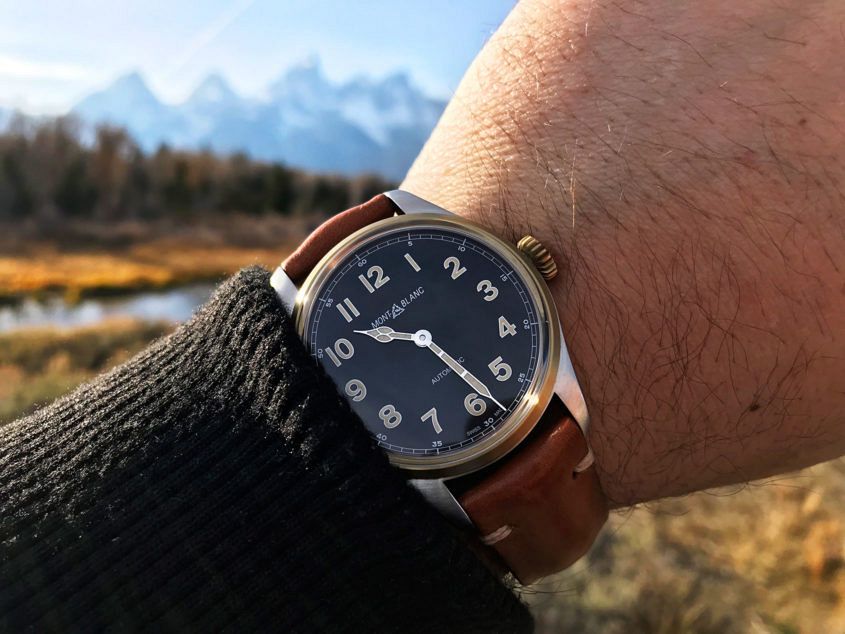 So, is two-tone a poor man's gold watch? Well, yes and no. Plenty of buyers bought into the look because it was aspirational – a step above steel – and would mark them out as players, even if not quite top dogs. But at least as many bought it as a style signifier, a mark of less conventional taste and quiet self-confidence.
And we largely have Cartier to thank for that. In 1978, they redesigned the classic, gold Santos Dumont (descendant of the famous 1904 original) to fit the still relatively new "luxury sport" category. And they made it in steel and gold. Others had issued two-tone versions of existing models over the years but the Santos was the first watch collection to be born bi-coloured. It was fresh, casual, totally cool – and the fact that it cost significantly less than Cartier's precious-metal watches won legions more fans. Not for a moment did anyone think "poor man's Cartier"; on the contrary, gold-watch wearers adopted it too.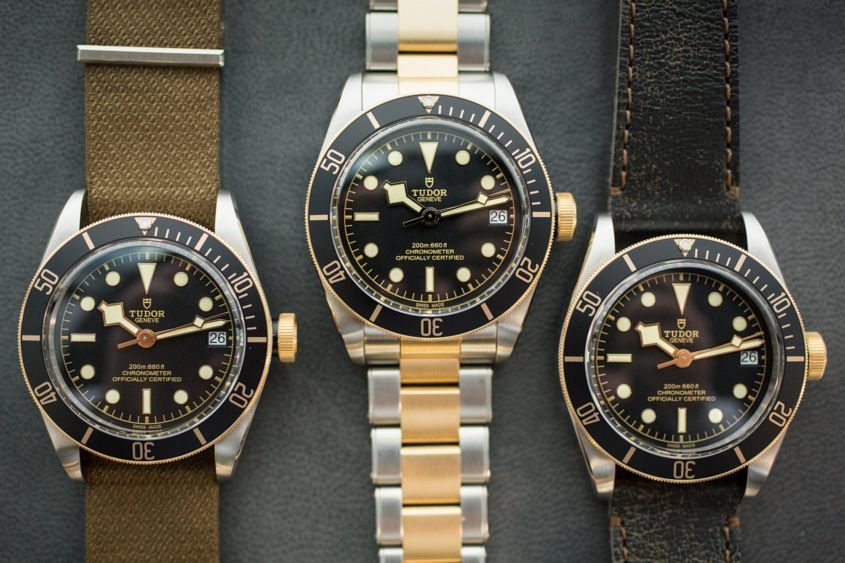 Throughout the '80s, every brand worth its salt released steel and gold versions of their key lines (and back in those days, gold meant yellow gold). Standouts that epitomise the decade: tennis star Stefan Edberg wearing his Ebel Classic Sport throughout every match (now, there was a pioneer). And Patrick "Don't touch the watch" Bateman obsessing over his Datejust. (Rolex had patented Rolesor, its name for steel-with-gold, way back in 1933 but didn't use it extensively until many decades later.) So, commitment-phobic about precious metal? Too poor for solid gold? Or just too damn stylish?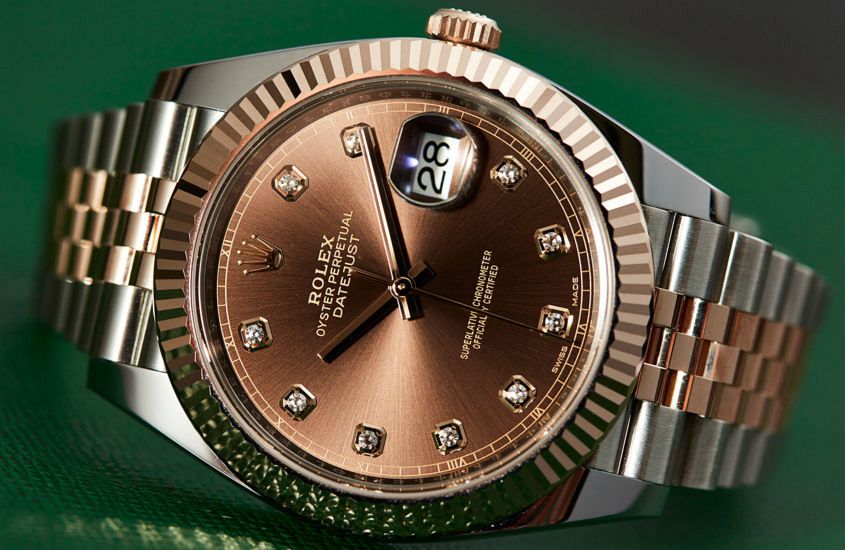 But that was then. Today we live in another Age of Display. Footballers, Kardashian-Wests and a bazillion Instagrammers: "I ain't shy; look what I got." (Trump 2.0, folks. Coincidence?) But the big difference is that this time around there's more than one way for your wrist to say "I made it." A full-gold brick with or without ice? Sure thing. Or a discreetly styled Grand Complication. Rebel style (Richard Mille, Urwerk and all the other genius indies). Stealth. Stealth is very good, thank you George Bamford, and thanks again Octo Finissimo. And there's that inverse-snobbery billionaire thing of T-shirt, jeans and smartwatch. And the whole vintage-nostalgia schtick.
This was fertile ground for the revival of two-tone after more than two decades of being largely ignored – and the coming-of-age of a generation who weren't there first time around. (Which is pretty much how all fashion revivals work.) A few brands dipped toes in the bi-colour water – including AP with a steel and gold 15400 in 2015, and Montblanc with two very handsome bronze-and-steel 1858 models in 2016. The two-tone Datejust never went away, of course. Tudor's 2017 Baselworld launch of the Heritage Black Bay S&G brought two-tone – and specifically steel and yellow gold – back into the younger watch buyers mainstream.
In 2018, Cartier marked the 40th anniversary of the Santos by re-launching the entire line – with steel-and-yellow-gold in front and centre. This year, Tudor has added to its S&G line-up with the very handsome Black Bay Chronograph – a watch that manages to look equally good on all three of the strap options: leather, fabric and S&G bracelet. It's not often that we see a design adapt so well to such different personalities.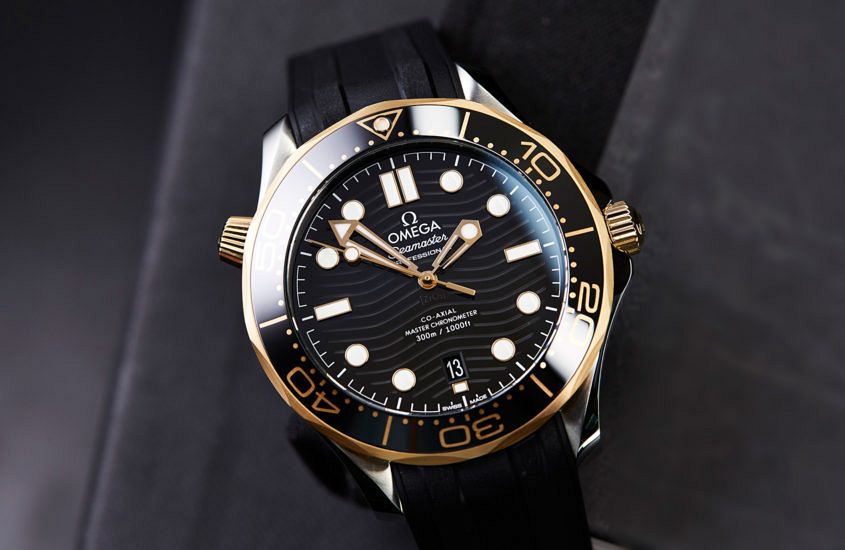 And there are plenty of ways to buy into the two-tone trend with pink gold if that's your thing: Omega's Seamaster Diver 300M, Zenith's Defy Classic and Patek's Nautilus 5980 for example – and for women, Cartier's Panthère, Bulgari's Serpenti Tubogas and Omega's Constellation.
The appeal of two-tone is two-fold. It's less dazzling than full gold but warmer than all-steel. And there's a nice hint of nostalgia (who knew that we would be ready to embrace '80s style again? Ever?). And that's where those old judgemental tropes like "poor man's gold" and "precious metal commitment-phobic" fall down. With today's non-prescriptive approach to style, bi-metal is just another style. One that happens to look just right, right now. (Surely nothing to do with the return of double denim, sweat pants with fitted ankles, turtlenecks worn with blazers, pleated-front trousers…?)
Two-tone is still just enough of a stylistic outlier to be interesting. Definitely something to be embraced. But there's a caveat: beware the over-heating of a trend. The day it becomes too ubiquitous (give it a few years; it could happen) will be the day to move on. Because although wearing two-tone no longer means wearing a poor man's gold watch, would you really want to be wearing a fashion cliché?