Seiko dive watches are the stuff of legend. They have inspired everything from the creation of entire Instagram accounts to the cult followings of references that appeared on the silver screen. They might not be the collective dials that launched a thousand ships, but they're pretty damn close. This global ardour for the water-resistant wonders from Japan is well-merited and is the reason it's always worth keeping an eye on new additions to the family. Which brings us nicely onto these two releases — the Seiko SPB181J and SSC795J.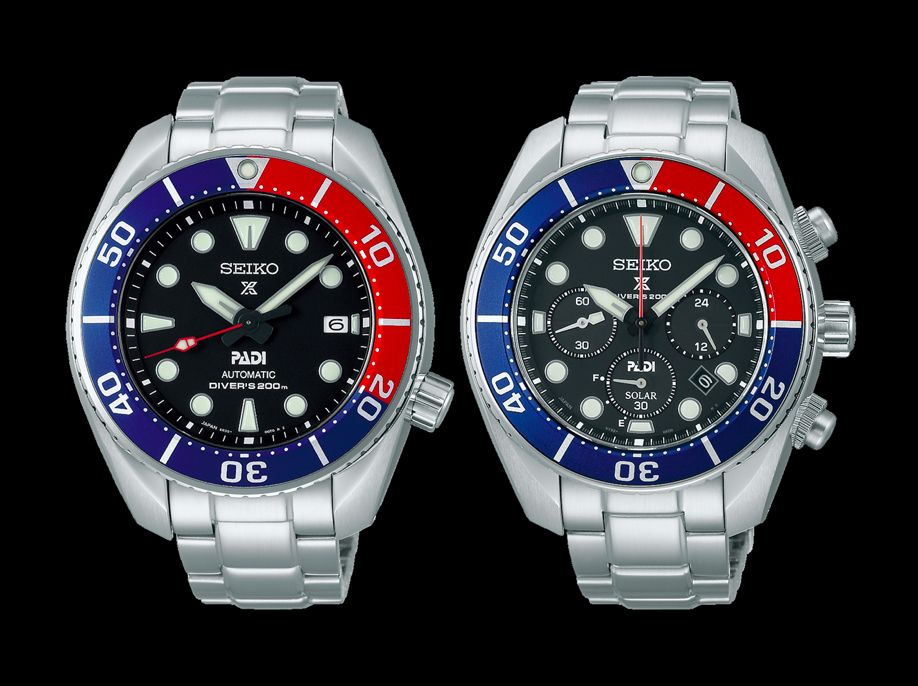 Both members of Seiko's hard-wearing Prospex family, these two new special-editions get extra sub-aquatic credibility thanks to the logo just above the word AUTOMATIC on the dial. That logo belongs to PADI, the Professional Association of Diving Instructors, who Seiko have produced a number of special-edition diving watches with, including the wildly popular Seiko Turtle Reissue SRPA21K.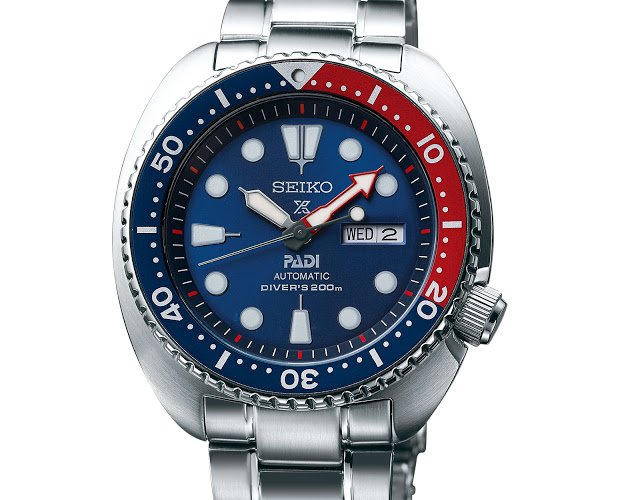 You can generally tell a modern Prospex PADI edition Seiko from afar when it has a "Pepsi" bezel. It's kind of Seiko to reserve such a white-hot colour combo for the PADI editions, because while the PADI logo might be a little too "inside baseball" for the majority of Seiko buyers, that bezel is guaranteed to get watches on wrists. So, in keeping with that rule, both the new Seiko SPB181J and SSC795J feature Pepsi bezels and black dials, and arrive on stainless steel bracelets.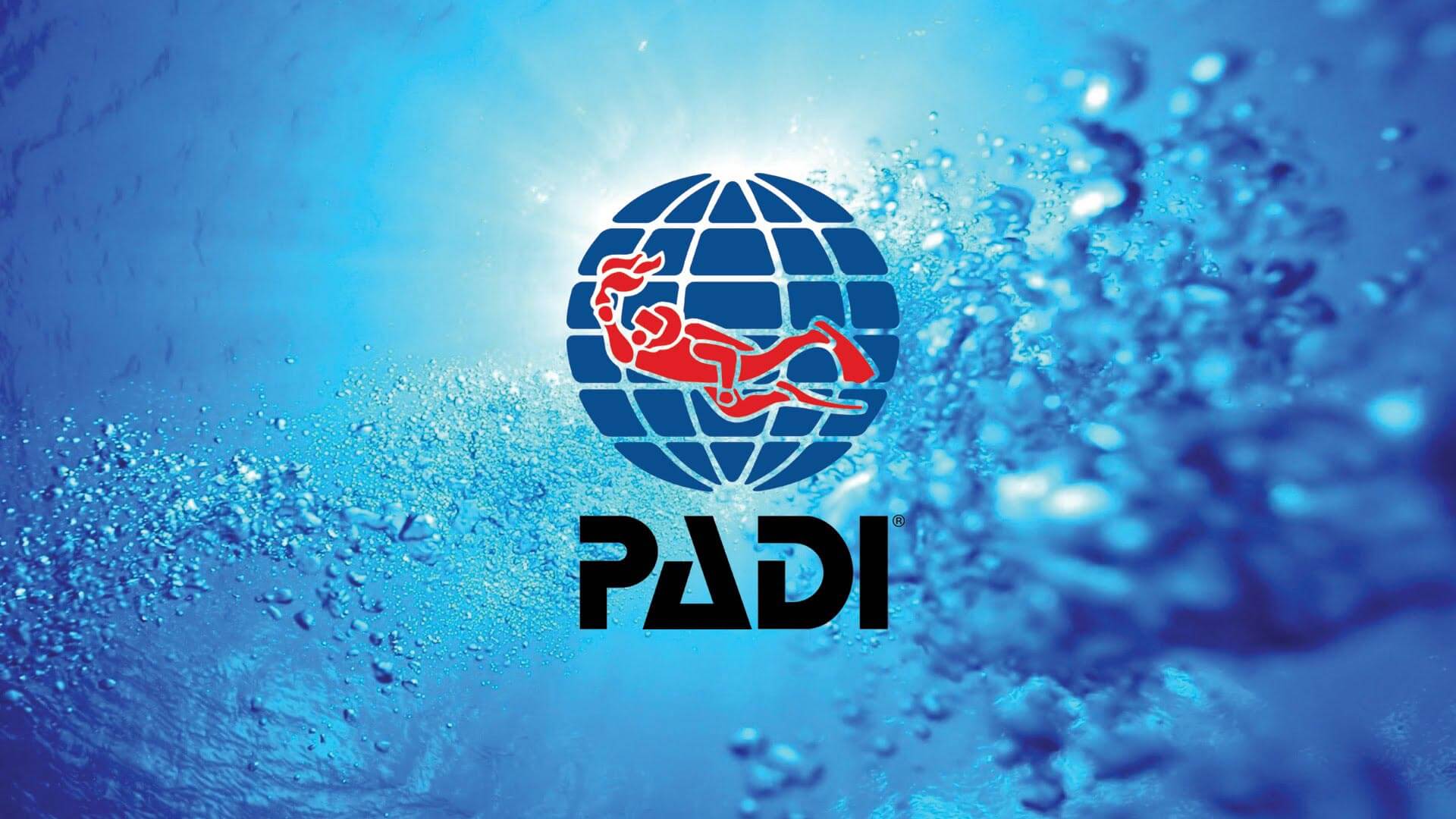 The time-only Seiko SPB181J features a similar case design as another pair of watches that were new in 2020, the Seiko SPB185 and SPB187, which, in turn, are inspired by the historically significant Seiko Automatic Diver ref. 6159-7001 from 1968. The sloping case sides flow smoothly into the short lugs, which integrate nicely with the three-link bracelet. Measuring 45mm in diameter and 12.9mm thick, it's hardly a dainty dress watch, but it's genuinely wearable thanks to the stubby lugs and the way the bracelet wraps around your wrist. It's powered by Seiko's own workhorse caliber 6R35, which is about as bulletproof as they come and offers a strong 70 hours of power reserve.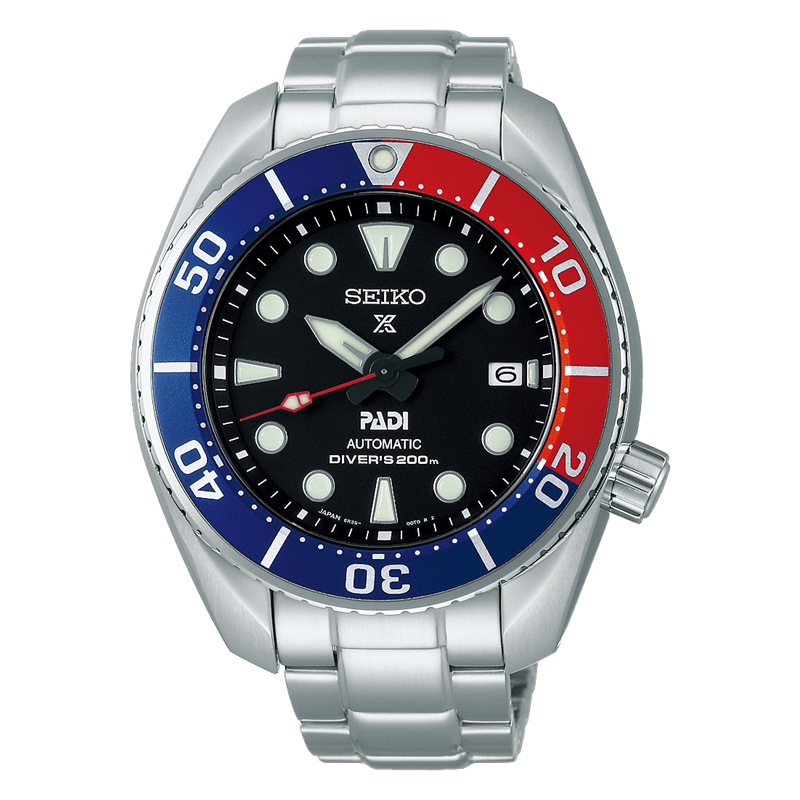 Turning our attention to the Seiko SSC795J, we find a solar-powered chronograph that features the same case shape as the highly legible Seiko SSC757J. The dial is busy, but in a function-following-form way, with three sub-dials and a date window that serve up about as much information as you're ever likely to need. Measuring a slightly smaller 44.5mm in diameter, but slightly thicker 13.7mm than its SPB181J sibling, it is likely to wear a little larger thanks to its height. What is identical to the SPB181J is the guaranteed 200m of water resistance.
While these are essentially line extensions rather than totally new watch designs from Seiko, it's always good to see new references with PADI on the dial, even if only as a reminder that the double-signed dial isn't dead yet. Their prices might be a touch higher than some might expect, but should really come as no surprise given that Seiko have been moving their Prospex collection into a new segment for a couple of years now.
Seiko SPB181J and SSC795J price and availability:
The Seiko SPB181J is $1295 AU and the Seiko SSC795J is $1095 AU. Neither watch is a limited edition, and both are available for pre-order now.