If you're a regular reader of Time+Tide, you're no doubt familiar with both Seiko and the delectably finished Grand Seiko, but you might never have heard of King Seiko. Seiko stopped producing King Seiko watches in the mid-1970s, and have never made them again … until now. The new King Seiko KSK SJE083 is set to hit stores in January 2021, and will be a hugely exciting moment for the legions of devoted Seiko enthusiasts itching to see the first watch to bear the King Seiko name in decades.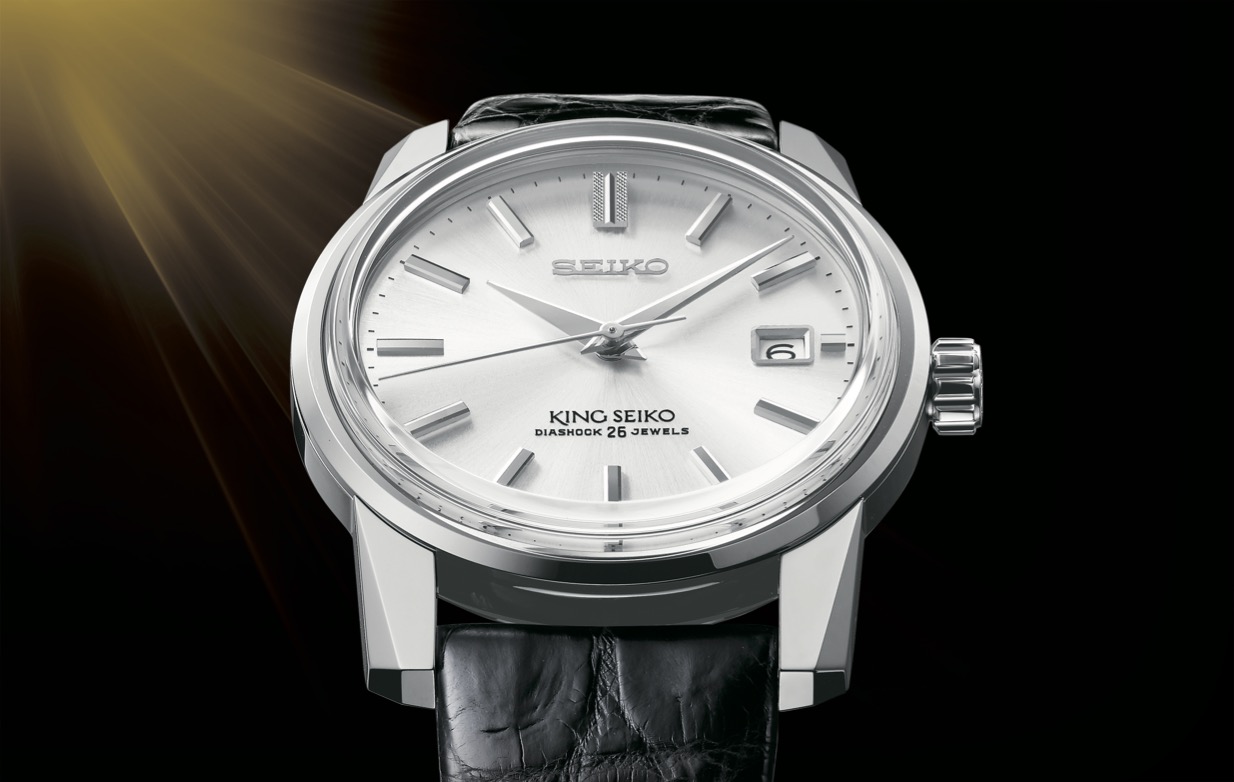 Back in the 1960s, Seiko split their Suwa-based business entities to promote competition within the organisation. This was designed to drive the two new factory locations to become more competitive against European watchmakers. High-end watches were to be produced by Grand Seiko in the Suwa Seikosha factory, while King Seiko pieces were to be made in the Daini Seikosha location.
As a result, Grand Seiko was first produced in 1960 (with the brand celebrating its 60th anniversary this year), while the first King Seiko was launched a year later in 1961. In 1965, the latter released the King Seiko KSK (the original reference was 44-9990), the template for the all-new King Seiko KSK SJE083.
The original King Seiko KSK was a stand-out reference from the brand thanks to the work of Taro Tanaka, the first watch designer at Seiko when he joined in 1959. He developed a visual language called the Grammar of Design, which was instantly recognisable thanks to the flat, mirror-polished surfaces that we still see from Grand Seiko and Seiko today. These large flat areas of the lugs and case, as well as the razor-sharp angles, were some of the first Zaratsu polishing we saw from the Japanese firm.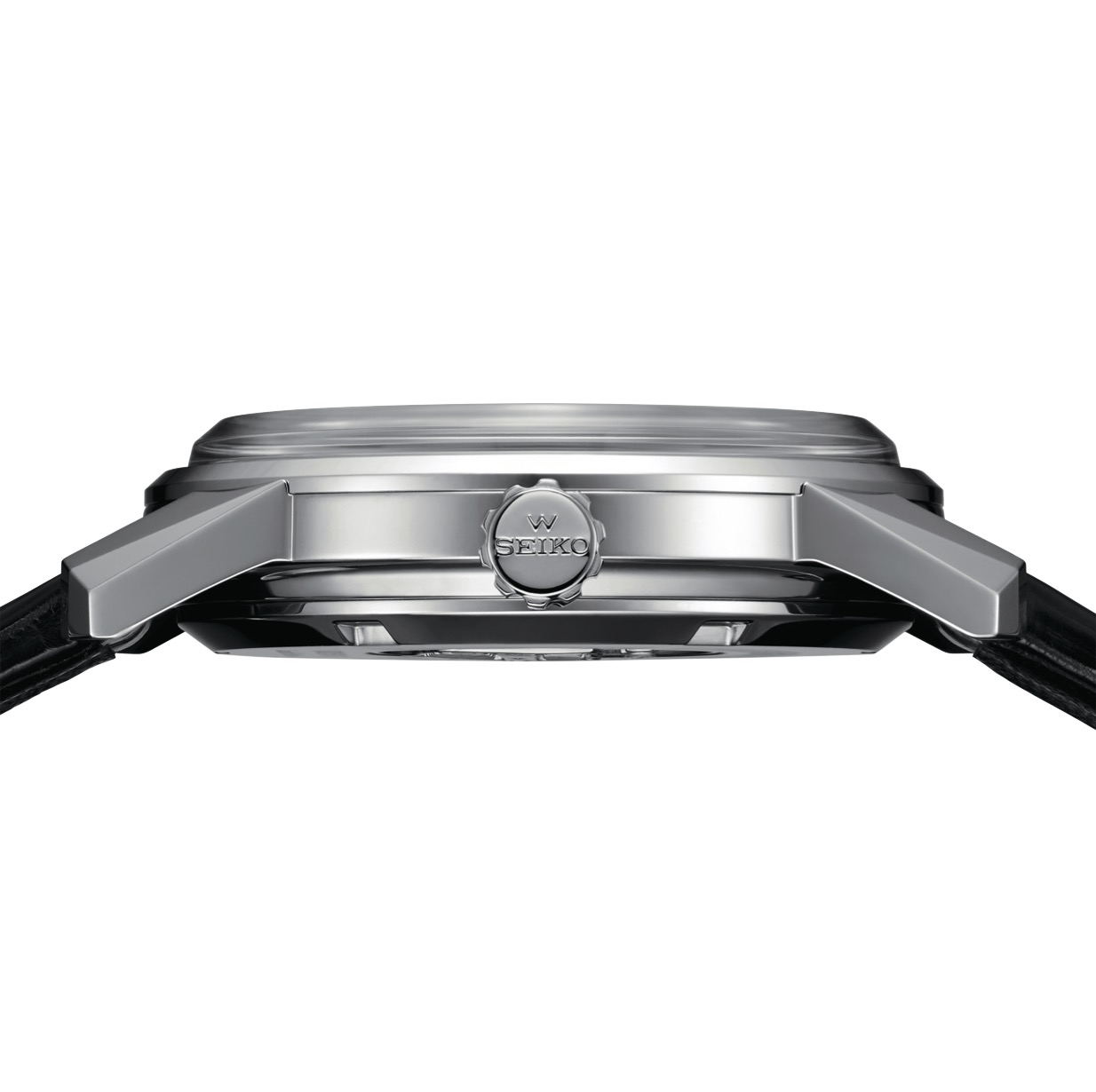 The new King Seiko KSK SJE083 is slightly larger than the original, at 38.1mm in diameter, but keeps to an attractively slimline 11.4mm, thanks to the 6L35 caliber housed within the steel case. All of the details have been considered against the original, with the crown, buckle and even 12 o'clock marker faithful to the King Seiko KSK.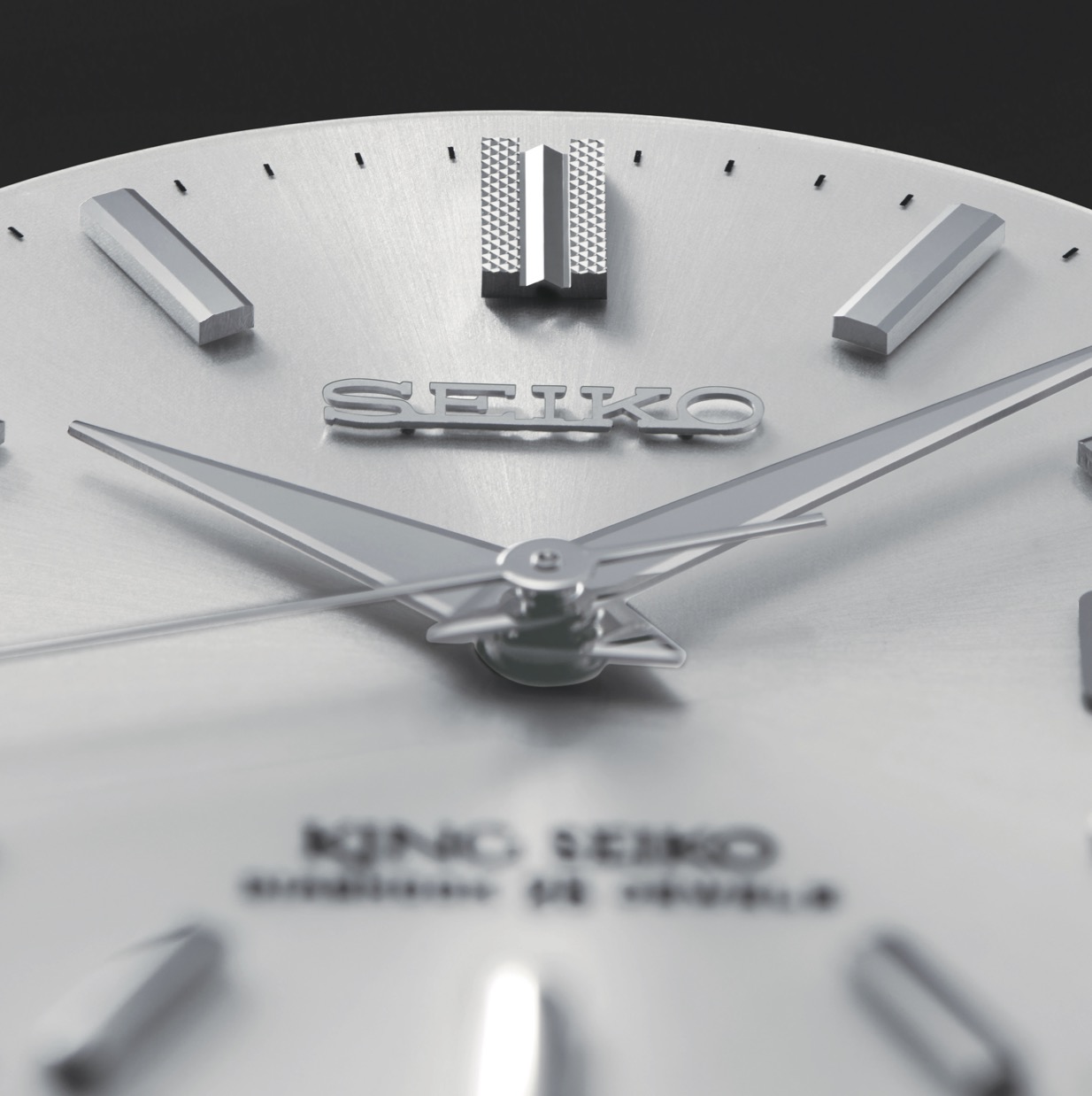 Just as we saw in the reference from 1965, the new King Seiko KSK SJE083 features a gold medallion on the caseback with the King Seiko shield emblazoned in all its shining glory.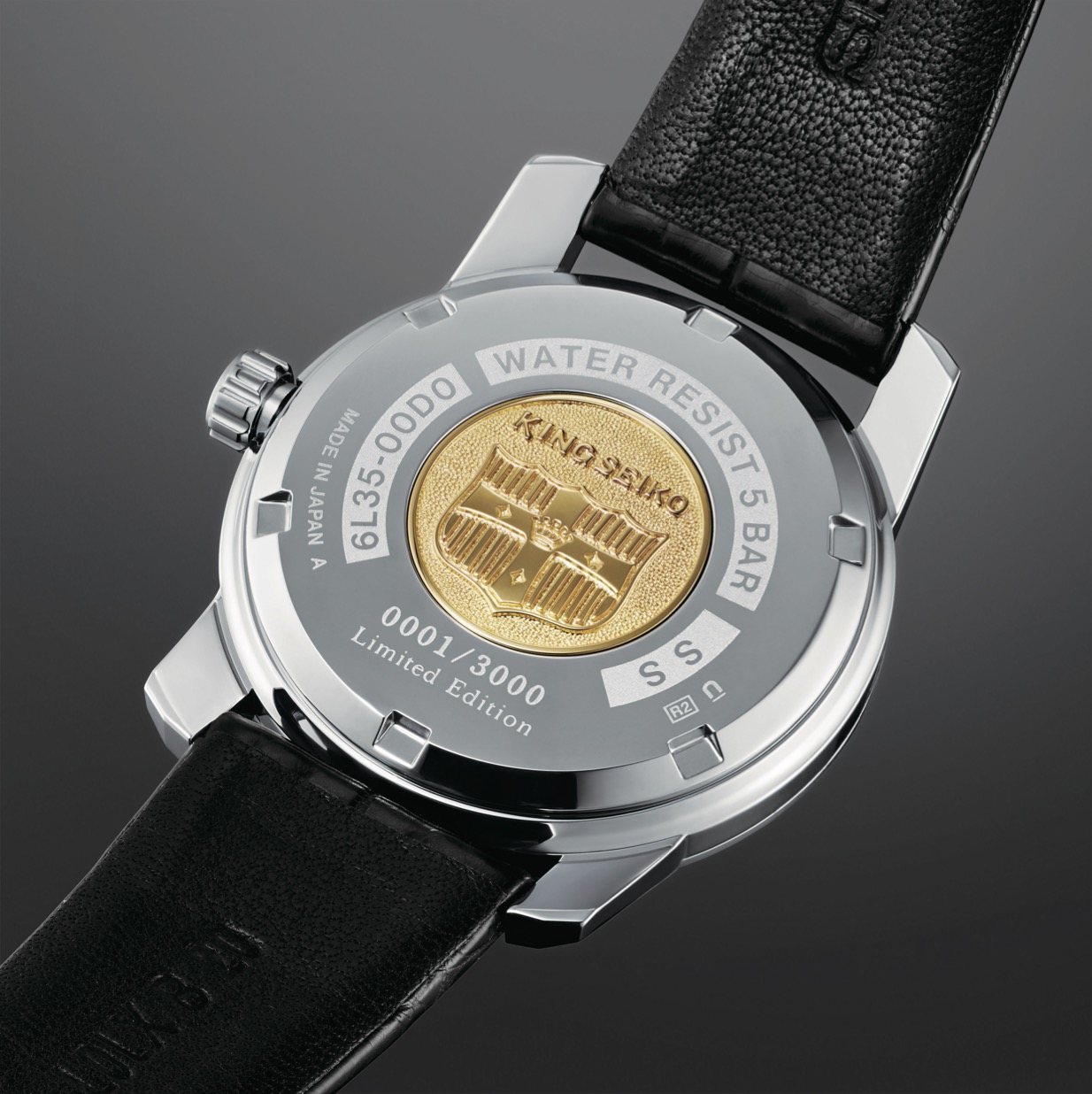 This is a big release for the Seiko-collecting community, and despite there being 3000 pieces produced worldwide, don't expect it to still be in stores gathering dust later in 2021.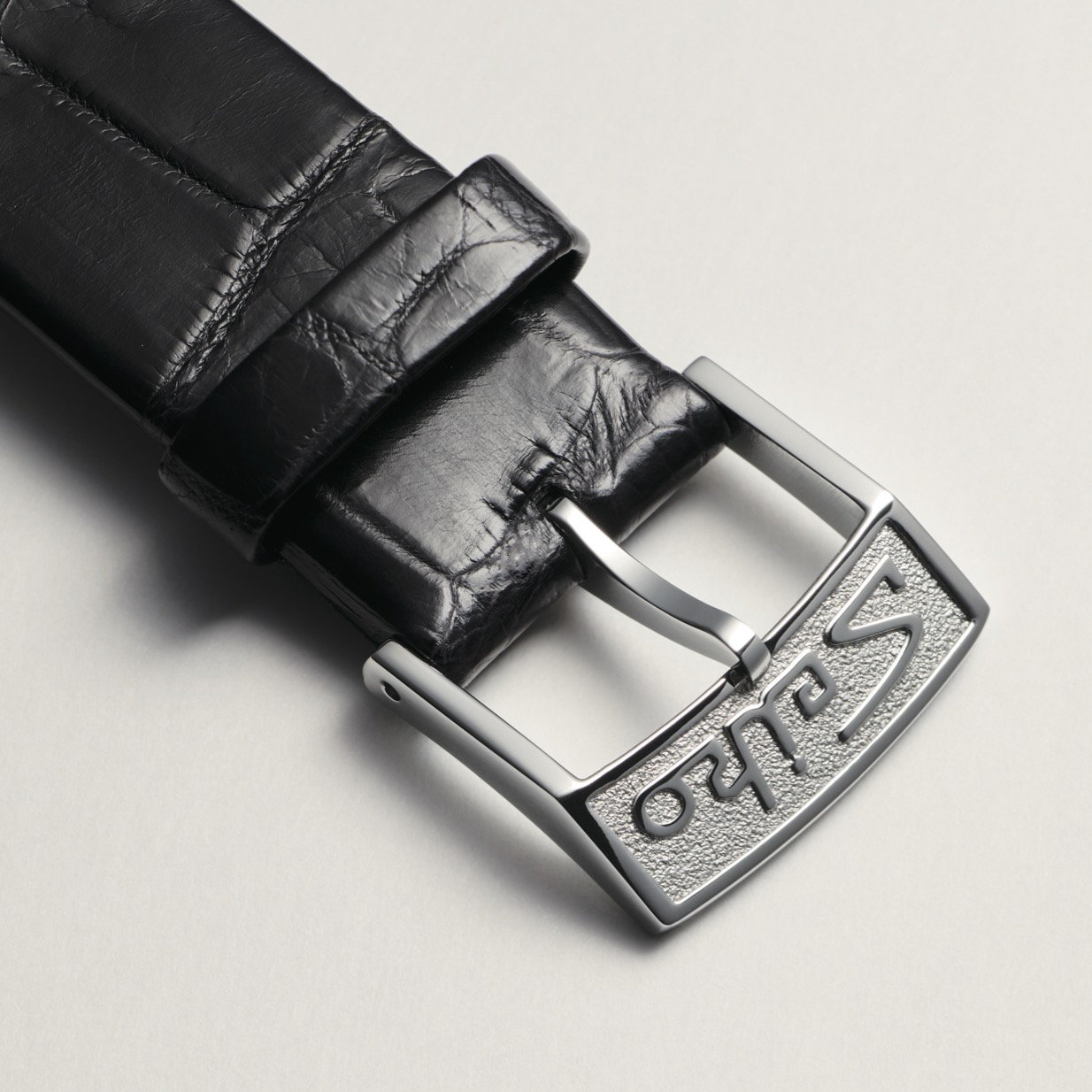 King Seiko KSK SJE083 price and availability:
The King Seiko KSK SJE083 is $5200 AU and will be limited to 3000 pieces worldwide. It will be available from January 2021.