INTRODUCING: The IWC Portugieser Automatic 40, a new contender for the ultimate 'one watch'
Nick Kenyon
The story of the Portugieser begins with two businessmen from, you guessed it, Portugal. They went to IWC asking for a watch as accurate as a marine chronometer but could be worn on the wrist, something that hadn't been done before by the brand. The only way the Schaffhausen-based manufacturer could meet the brief was to house a pocket watch movement in a wristwatch case, thus giving birth to the oversized Portugieser we know today. The original Portugieser watch was the ref. 325, a 41.5mm wristwatch with a subsidiary second dial, bold Arabic numerals to mark the hours, and powered by the most accurate pocket watch movements that IWC made. This satisfied the exacting demands of the first two Portugieser customers, and began the story of one of the strongest, and most durable, watch designs of all time.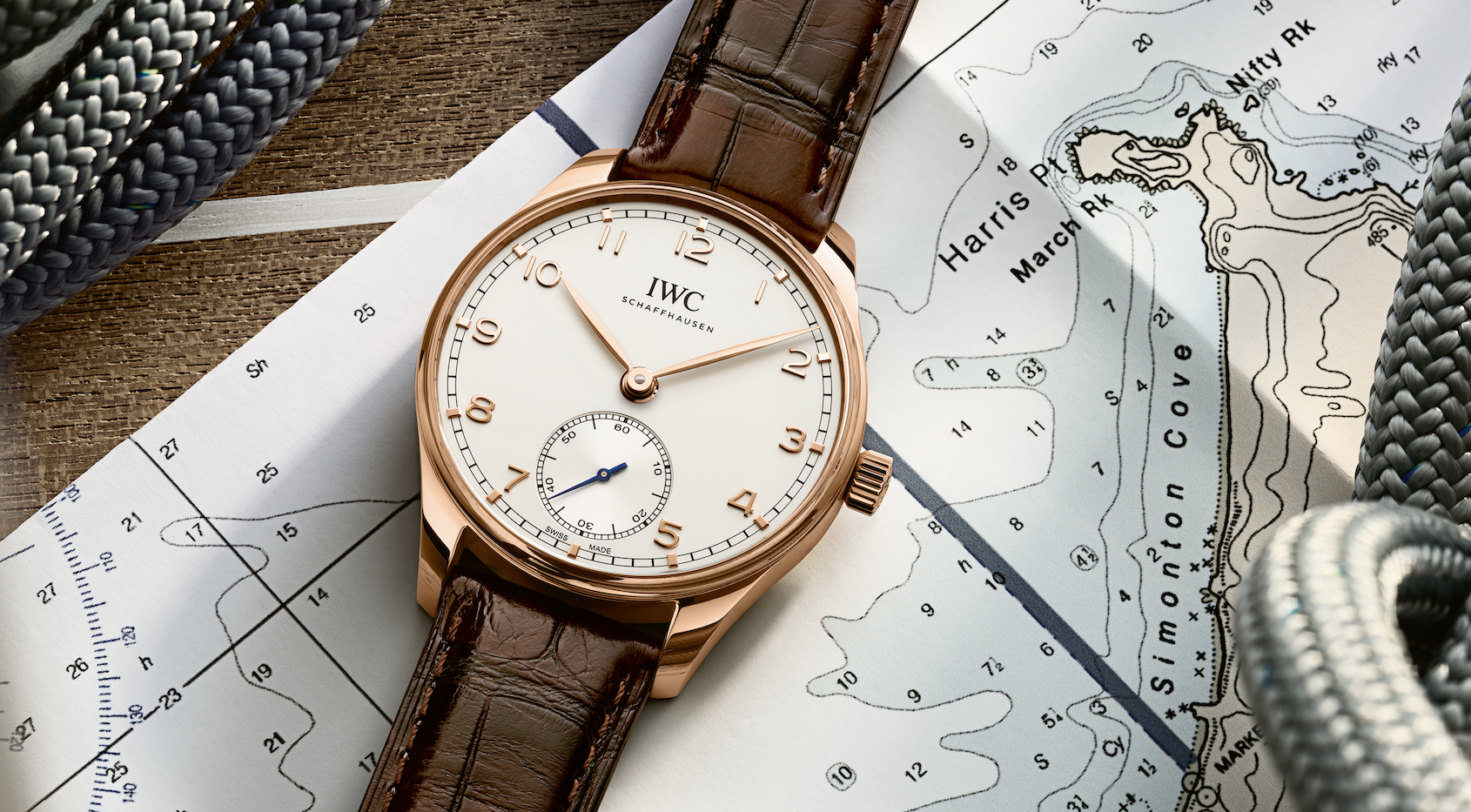 This year we are seeing an extension to this important collection, including the new IWC Portugieser Automatic 40, one of the closest renditions of the original watch that has been produced by the brand. It is a slight departure from the time-only Portugieser watches that have been made in recent years, with the case size dropped to 40.4mm. This is a decision that is sure to win legions of fans both in the collecting community – who always want the rendition to be as close to the original as possible – and to the walk-in luxury watch customer, as its wearability has increased greatly as a result.
What is perhaps most important to maintaining faithfulness to the original Portugieser ref. 325 is the dial proportions, with a large sub-seconds dial that cuts away the entire 6 o'clock numeral, ample negative space throughout the rest of the dial, and consistency in the legibility of the large Arabic numerals. In this regard, IWC has been very successful.
The new IWC Portugieser Automatic 40 is available in four different references, with three cased in steel and one in a warmly toned  5N pink gold. All four references measure a relatively tall 12.4mm, which certainly isn't in danger of being classed as an ultra-thin dress watch, but does offer yet more loyalty to the original idea of the watch being a converted pocket watch. But at 40.4mm in diameter, they could easily be worn in more formal settings without drawing unnecessary attention.
Another concession that many watch manufacturers in 2020 cannot help but make to modernity is the addition of a date window. By resisting this practical, though aesthetically disruptive, compromise, IWC has retained a sense of poise and balance to the design of this watch that is rarely seen in modern watches inspired by historical forefathers. Symmetry has been prioritised ahead of raw functionality, in a sensible move that acknowledges that most people have their calendar on multiple devices every day for any appointments that need to be penciled in.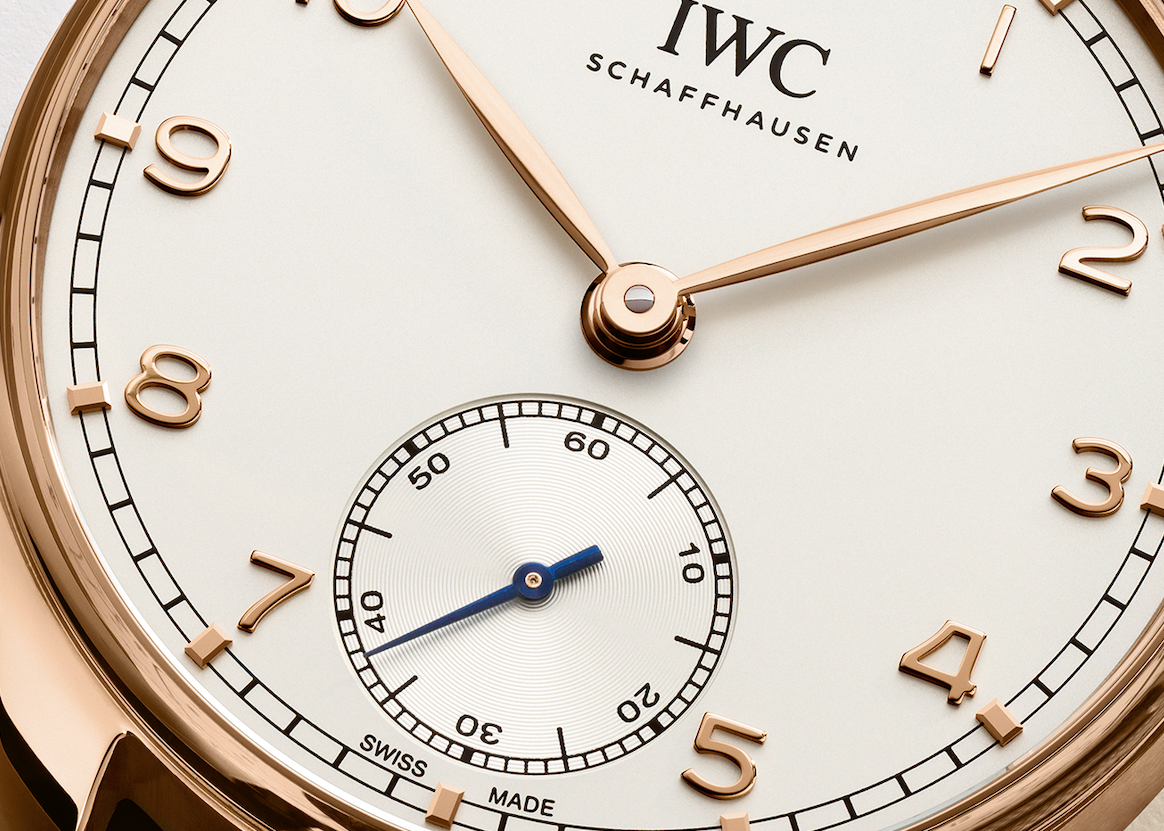 In 2019, IWC made the ambitious step of powering their entire new Pilot's collection with in-house movements. This home-grown trend has continued in the new IWC Portugieser Automatic 40, which features the IWC cal. 82200. This movement was debuted a couple of years ago, and contains all the modern bells and whistles you would expect from a well-made manufacture caliber, including their Pellaton winding system (which, despite being patented in 1950, remains one of the most efficient automatic winding systems in production), a hefty 60 hours of power reserve, and a beat rate of 28,800.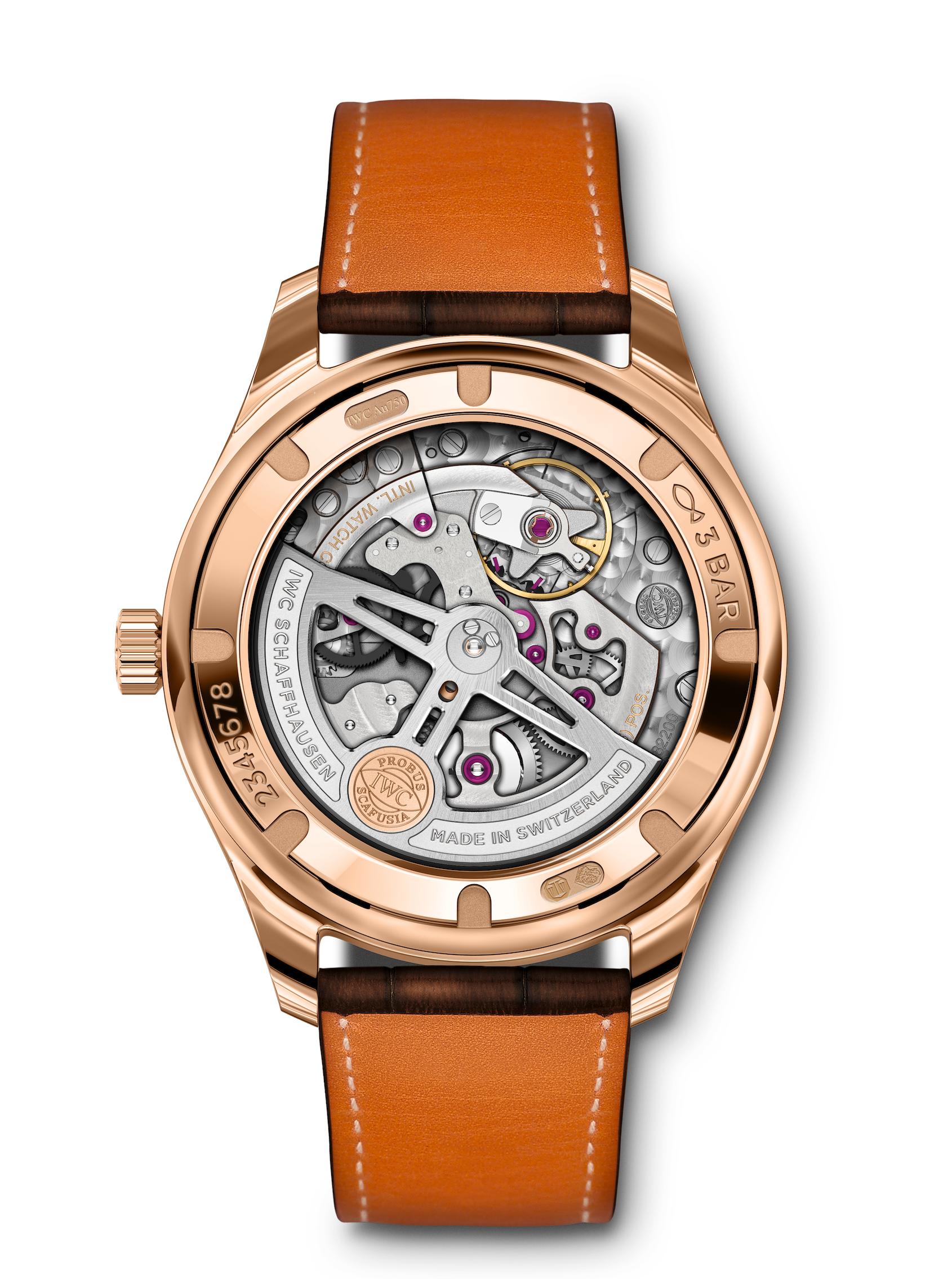 While not a new design, the IWC Portugieser Automatic 40 has a refreshing note to it that speaks to carefully considered contemporisation. One that has distilled the core impressions left by the original Portugieser, and brought them together into a neat, contemporary package. You can't but help but have the thought, "do you really need anything else?" A watch with heft, history and stunning innards driving it every day, to want more seems greedy.
The slightly smaller case diameter will be popular, as will the concisely varied dial and case material options. It isn't the most complex watch in the 2020 IWC collection, but as we know simple is often harder than complex. And making something this simple, this pleasing to behold, this robust to the vicissitudes of time, sure ain't easy.